Prepare to be enchanted by the revolutionary TRVLR, a mesmerizing blend of hotel bookings and FinTech, poised to transform the very essence of the hotel and travel agency relationship. Gone are the days of tedious phone calls, endless paperwork, and haggling over commissions. TRVLR has arrived on the scene to infuse the travel industry with a much-needed dash of modernity and panache. This groundbreaking service dances gracefully between the realms of technology and hospitality, elegantly streamlining bookings, payments, commissions, and reporting like never before.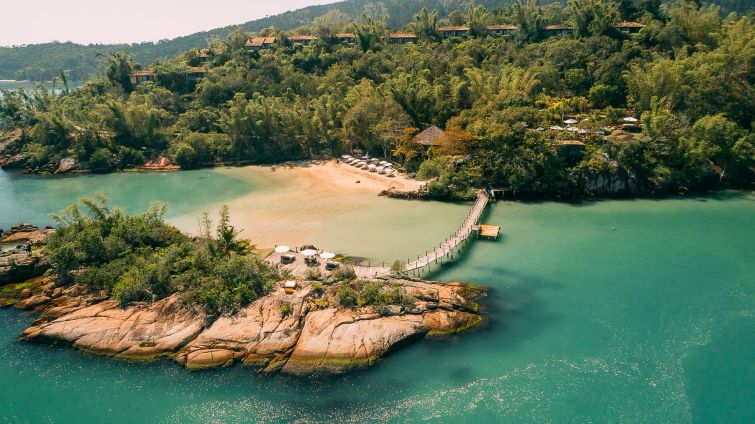 The travel industry has witnessed numerous technological innovations in recent years, aiming to simplify and streamline the process of booking, paying, and reporting. Enter TRVLR, an innovative platform still in closed beta but already making waves in the sector by combining all these aspects into one, user-friendly interface. With a mission to make hotel bookings simpler, more efficient, and more rewarding for travel advisors, TRVLR is proving to be the perfect solution for hotels and travel advisors looking to increase bookings and simplify commission settlements.
Unlocking the Potential of Travel Advisors
TRVLR is a game-changer for both hotels and travel advisors. For hotels, the platform provides a seamless way to increase their visibility in the market, manage payments and commissions through a completely transparent platform while also reducing distribution and administrative costs. Travel advisors, on the other hand, benefit from faster and easier commission settlements, allowing them to focus on creating unforgettable experiences for their clients.
Streamlined Bookings
Booking with TRVLR is very simple and intuitive: All passenger and payment details are safely stored in the platform, so adding them to the booking is just a click of a button away. TRVLR offers real-time reporting of every step of the way.
Simplified Payments
The platform's global payment system enables hotels to receive +300 different payment methods in multiple currencies, on any device with a secure online payment solution.
Furthermore, TRVLR's technology is powered by Adyen, a PCI DSS Level 1 Service Provider that processed over $760 billion in global payments last year. Hotels receive funds 2 business days after capturing payment, and Agencies will receive their commissions 4 business days after checkout.
Easy Commission Settlement
Say good-bye to dunning letters (a.k.a. "chasing commissions"). TRVLR takes care of the entire settlement process: reconciliation, invoicing and commission payment in a secure and efficient manner.
Comprehensive Reporting
The platform provides real-time sales reports and performance metrics, enabling both parties to monitor their progress every step of the way. With their data-driven approach, hotels and advisors can optimize their strategies and ensure long-term growth.
A Bright Future for the Travel Industry
TRVLR's innovative approach has already garnered significant attention in the travel industry, with major hotels and travel agencies adopting the platform to streamline their operations. As the platform continues to evolve and introduce new features, its impact on the industry is expected to grow, ultimately shaping the future of travel.
TRVLR has forged strong partnerships with a selection of prestigious hotels and agencies that epitomize luxury travel. The esteemed properties include Acqualina Resort, offering a Mediterranean-inspired retreat in Miami; Poseidonion Grand Hotel, a timeless Greek gem on the island of Spetses; Ponta dos Ganchos, a secluded paradise along Brazil's Emerald Coast; Hotel Hermitage, an opulent haven in the heart of Cervinia; the posh J.K. Place in Rome, and Post Lech Hotel, a captivating alpine escape in the Austrian Alps. Collaborating agencies such as Embark Beyond, Customade Travel, Uncharted, Gateway Travel, and Menton further enhance TRVLR's commitment to curating extraordinary experiences for discerning travelers.
In conclusion, TRVLR is revolutionizing the travel industry by offering an all-in-one platform that combines bookings, payments, commission settlement, and reporting. Its user-friendly interface and innovative features are designed to make travel more accessible and efficient for both hotels and travel advisors. As the platform gains traction, it's evident that TRVLR is poised to become an indispensable tool for the modern travel industry.