Welcome to the fabulous Aman Venice! Gorgeous as the day is long, this opulent hotel is absolutely dream-worthy. Situated on the Grand Canal and full of historic treasures, the 16th-century Palazzo Papadopoli is one of the brightest stars of the city.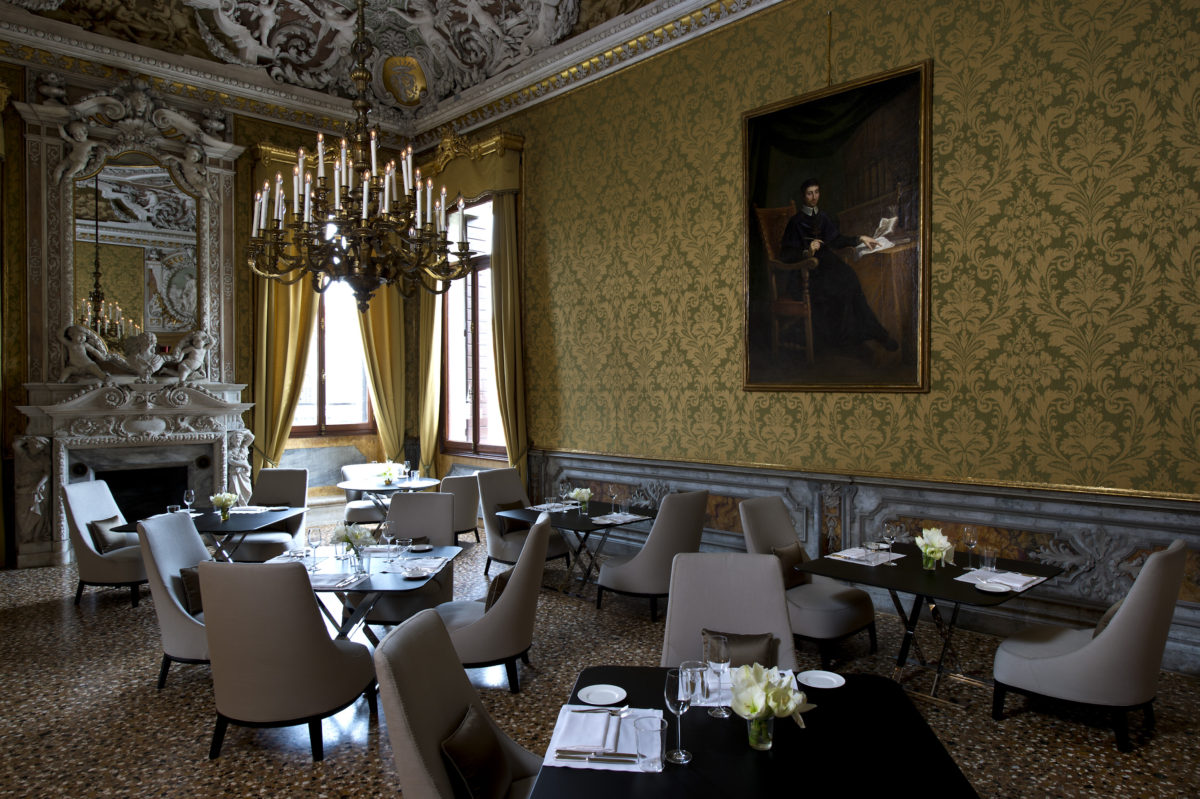 The Yellow dining room with inspiring views of the Grand Canal is sure to inspire with its silk wall coverings, magnificent fireplace and Cesare Rotta ceiling painting. Gourmet cuisine designed by Davide Oldani will woo your tastebuds too.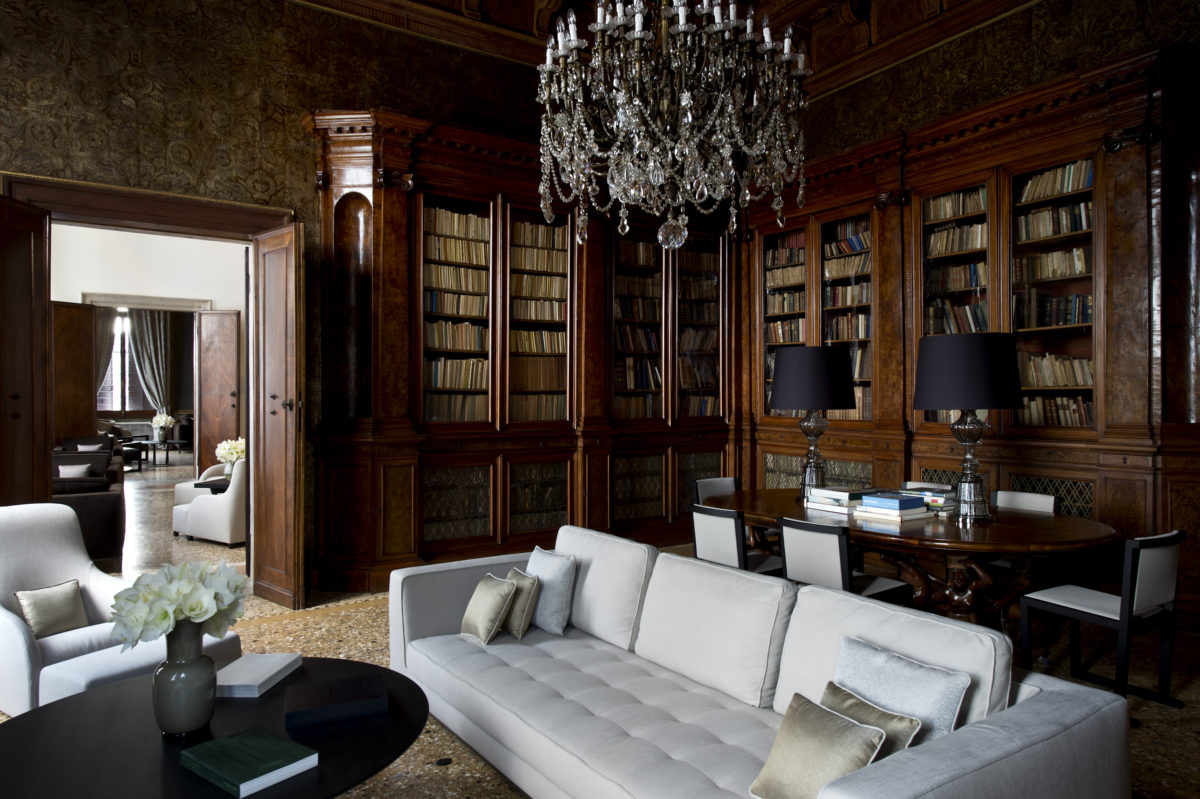 Looking for a quiet repose? Take a minute to sit back in this intimate leather-lined library, accented in magnificent gold leaf. Grab an antique book, or perhaps a more modern tome, relax and soak in the regal beauty of this intellectual space.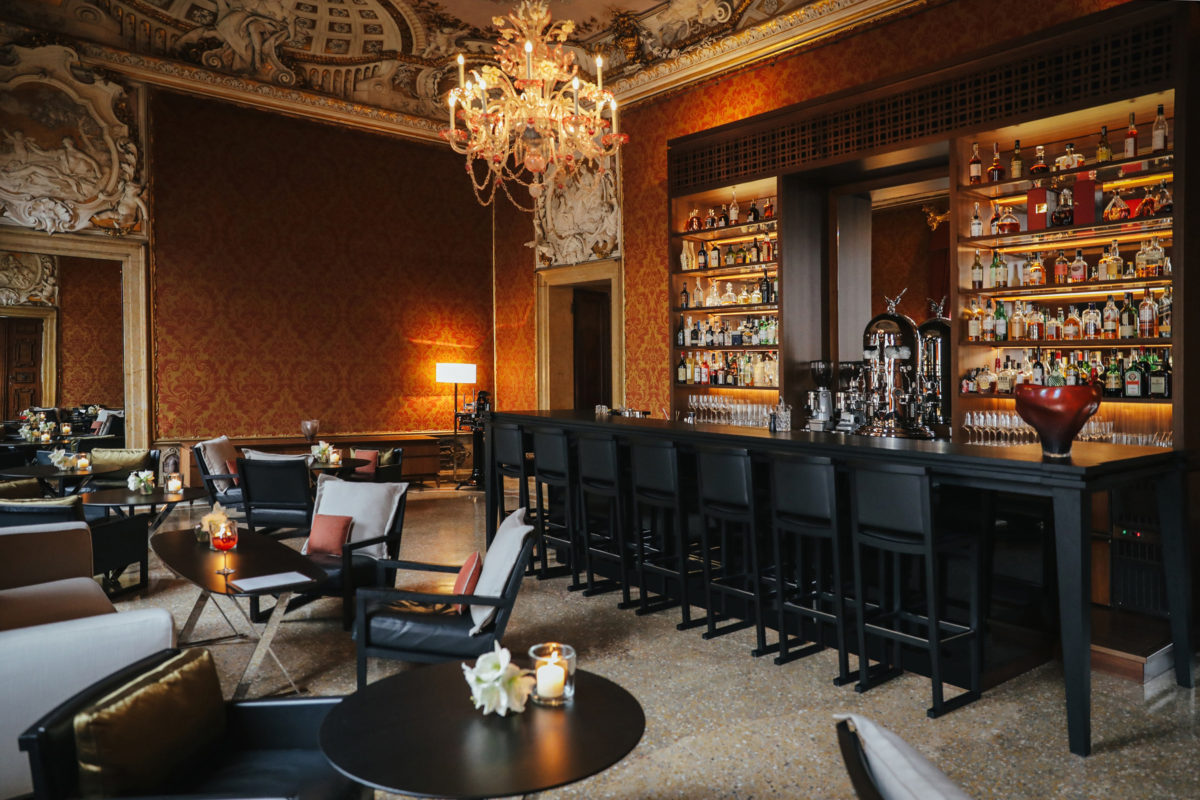 And last, but never least, scoop up a cocktail in the most beautiful bar in Venice. Stellar and chic, this warm space offers exquisite garden views and sumptuous cocktails to delight even the pickiest palates. We were swooned by Aman Venice …we're ready for our next date!