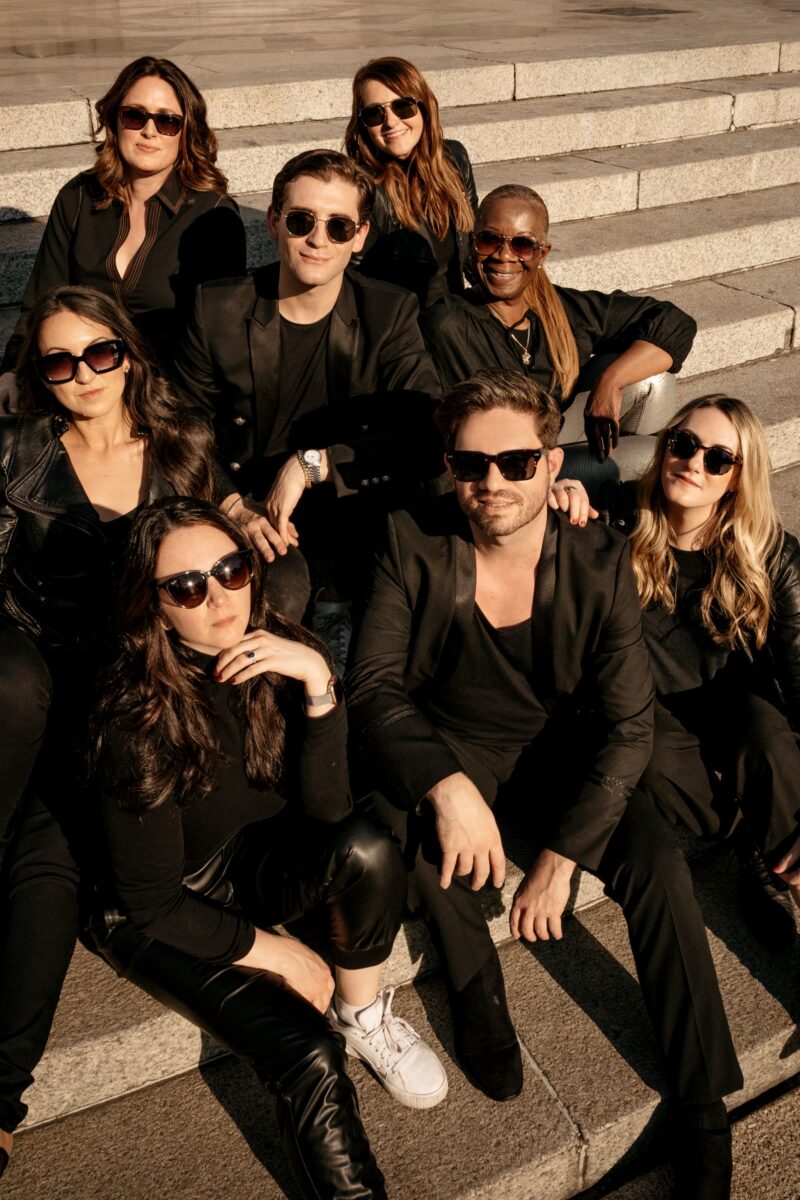 In the Know Experiences takes on Mexico City in style, and what better way to start their journey than by visiting the iconic "Angel de la Independencia" on Reforma, a symbol of Mexico's independence. Ready for adventure and certainly independent thinkers themselves, these travel mavens exude effortless cool with their matching all-black ensembles and chic sunglasses. They are masters of their trade, and they are just as remarkable as their travel expertise.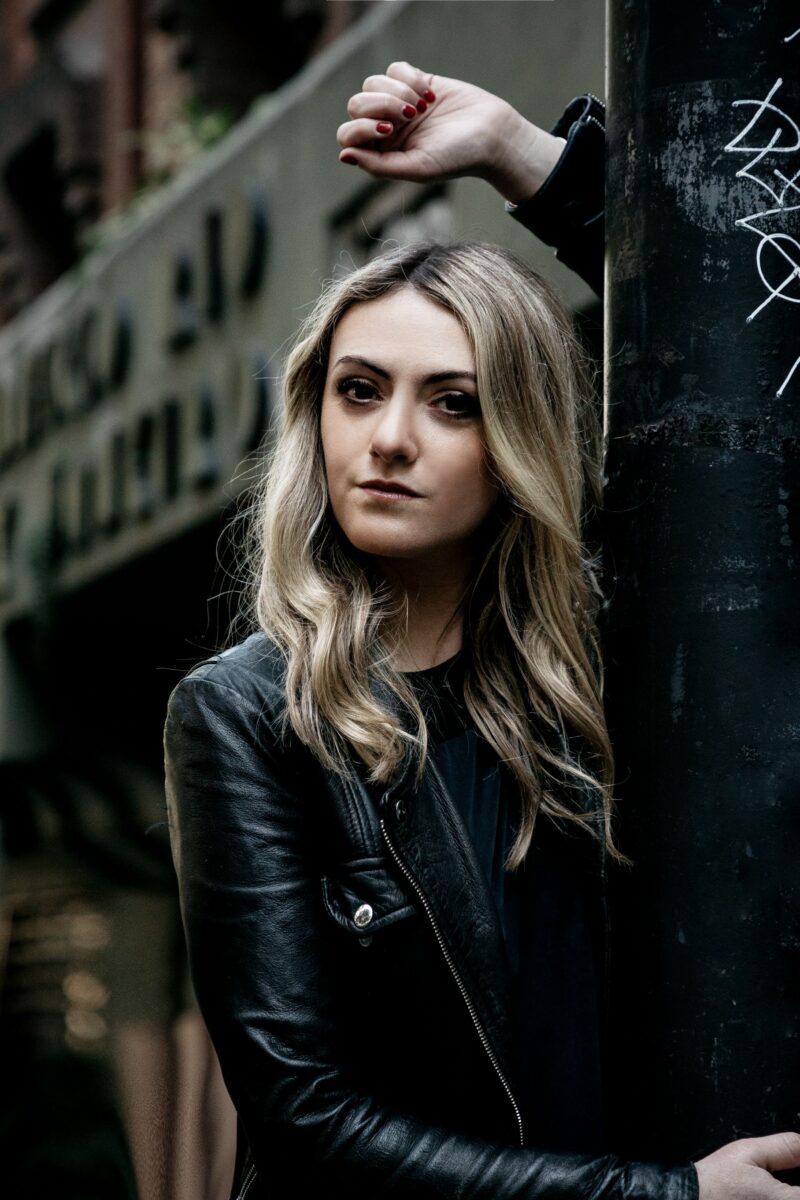 The captivating Maggie Stein, Director of Advisor Success at In The Know Experiences, is featured here in all her glory. Clad in a sleek black leather jacket, her vibe perfectly complements the vibrant energy of Plaza Rio de Janeiro in Colonia Roma. These two images together embody the essence of In the Know Experiences – a perfect blend of cutting-edge style and cultural appreciation.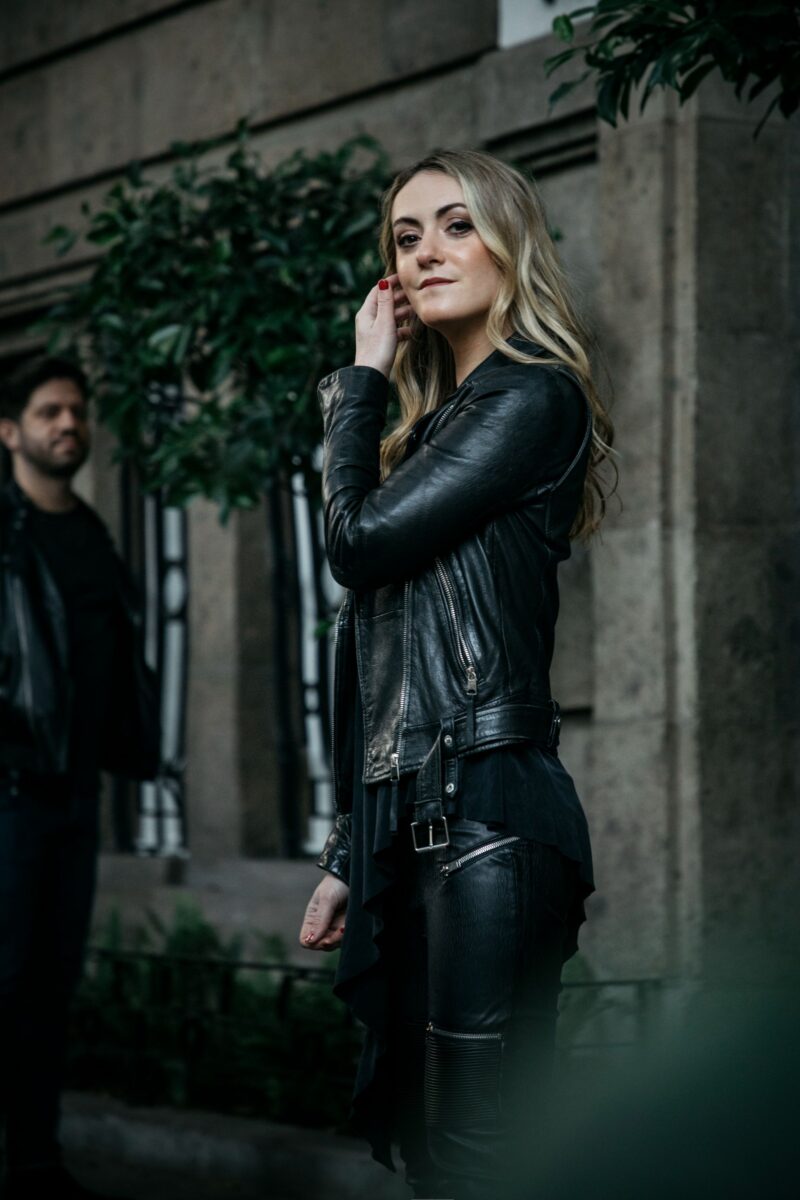 Roma is known for its exquisite architectural details, featuring a combination of Art Nouveau and Art Deco styles. The charming streets create a perfect backdrop for Maggie's undeniable charisma. As a luxury travel and lifestyle consultancy, In the Know Experiences provides exclusive, tailor-made experiences to an oh-so privileged clientele. With Maggie at the helm of Advisor Success, the company's innovative ideas and top-notch service will only continue to flourish.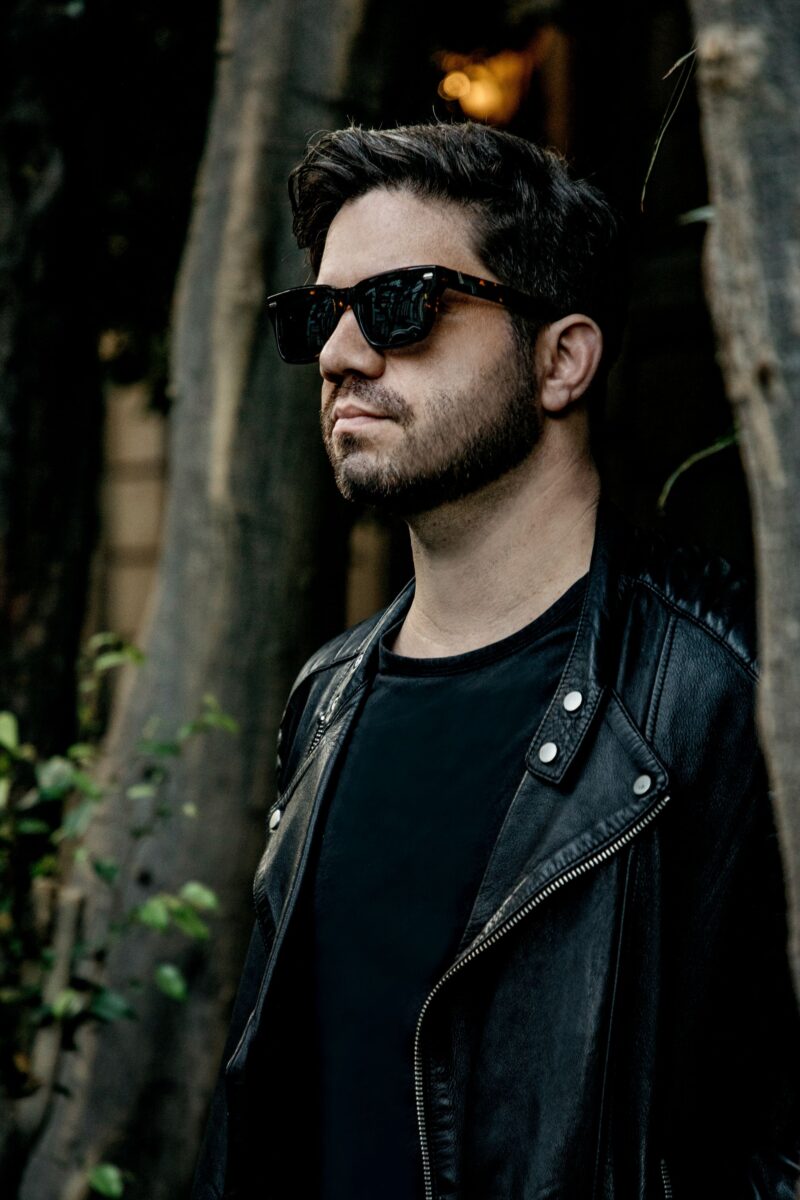 In this striking image, we see Eric Eteuati, taking a break from his busy schedule to enjoy the eclectic streets of Colonia Roma. Eric's impeccable style is on full display; he sports a boss black motorcycle jacket and dark sunglasses, adding an air of mystery. He stands confidently by a cluster of trees on the street, his gaze piercing and intense, suggesting a man who knows what he wants and how to get it.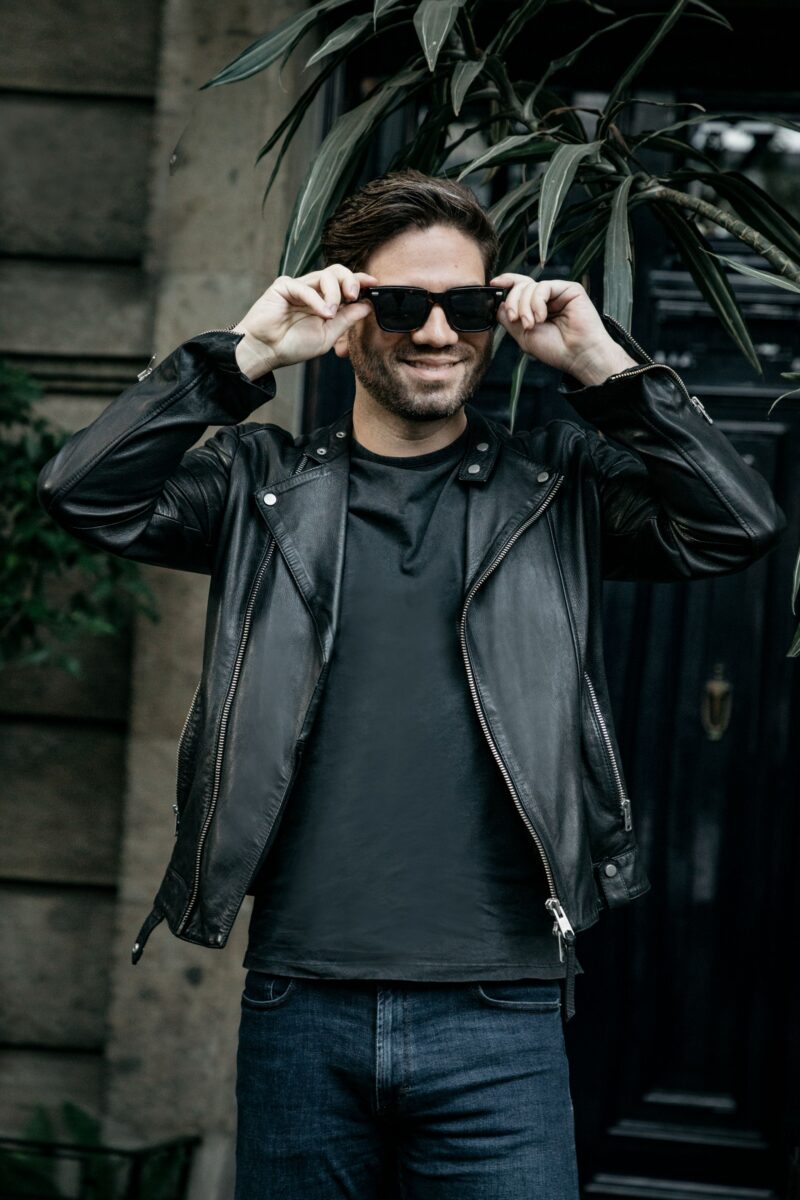 As the Director of Entertainment, Eric is a master at crafting unforgettable experiences that leave a lasting impact on In the Know Experiences' clients. This photo serves as a testament to his ability to seamlessly mix sophistication and edginess. The stunning architectural details of the surrounding buildings are captured perfectly, offering a glimpse into the city's rich cultural heritage.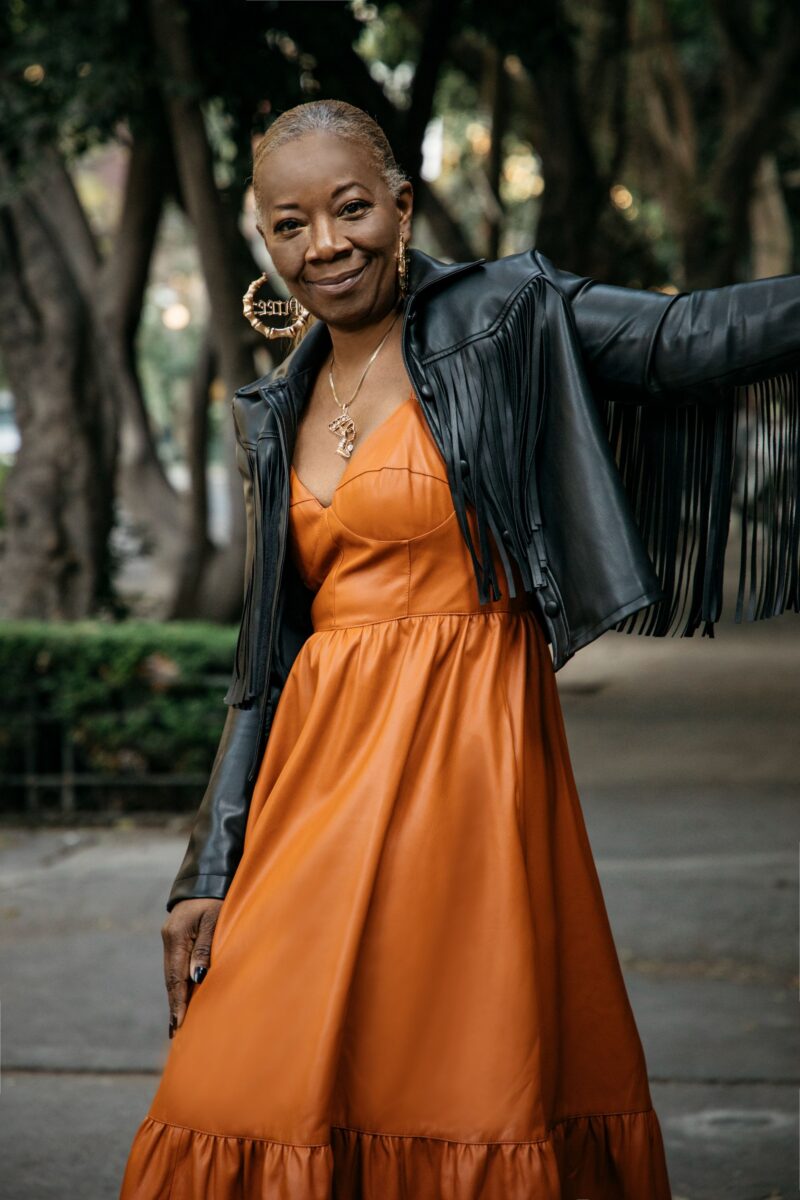 Eric and Maggie meet up with Kamala Cummings, Luxury Travel Curator, along the way. Kamala pauses amidst the beautiful street scene to greet them, with large trees and stone buildings, an ideal setting for her bold and daring style. Kamala's bright orange dress, fringed leather jacket, and statement gold jewelry make for an eye-catching ensemble that captures the spirit of Mexico City – colorful, dynamic, and full of life. And with her adorable pups in tow, what could be more fun!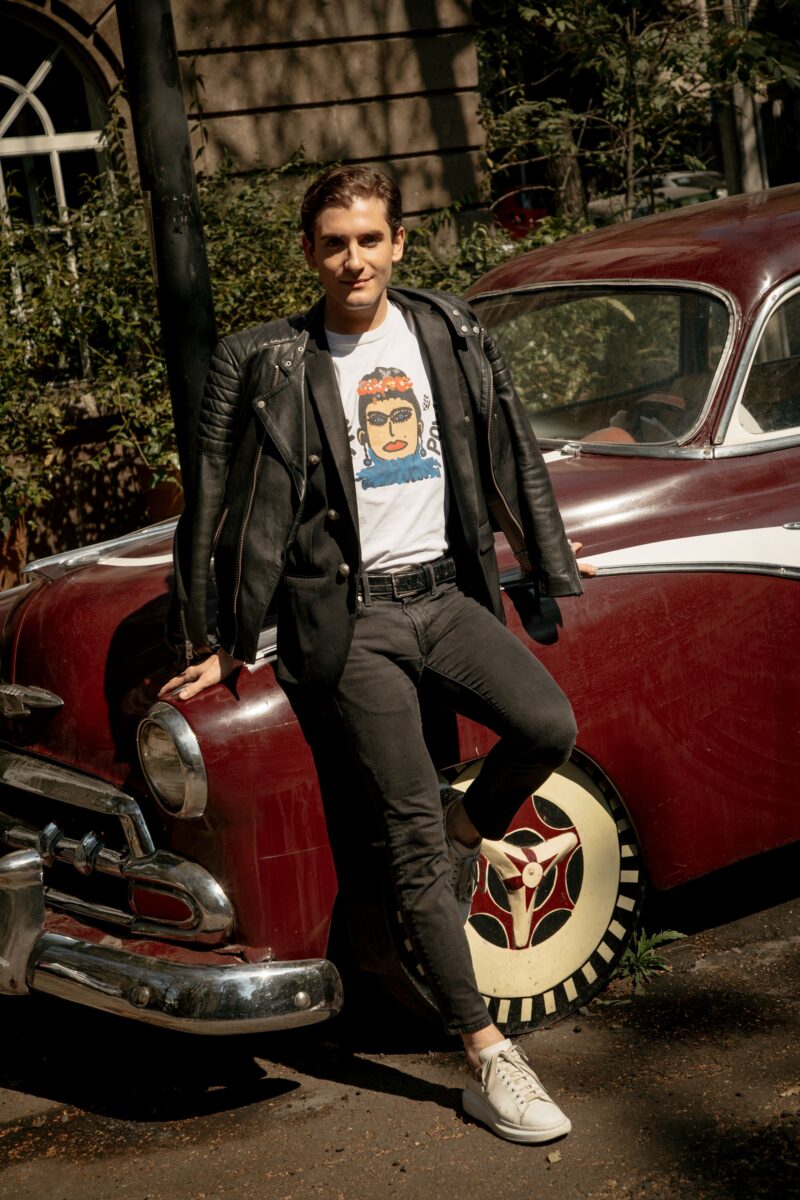 As the In the Know Experiences team continue their journey through Mexico City, they find themselves in the trendy neighborhood of Colonia Condesa, where they are joined by Jack Berger, Manager of Advisor Success. Leaning against a super-fly 50s car, basking in the warm sunshine of the bustling street, and wearing a Frida Kahlo tee-shirt with a black leather motorcycle jacket draped nonchalantly over his shoulders, he is a vibe! This fashion-forward look is perfectly in keeping with the neighborhood's stylish and bohemian vibe, with its tree-lined streets, Art Deco architecture, and hipster cafes.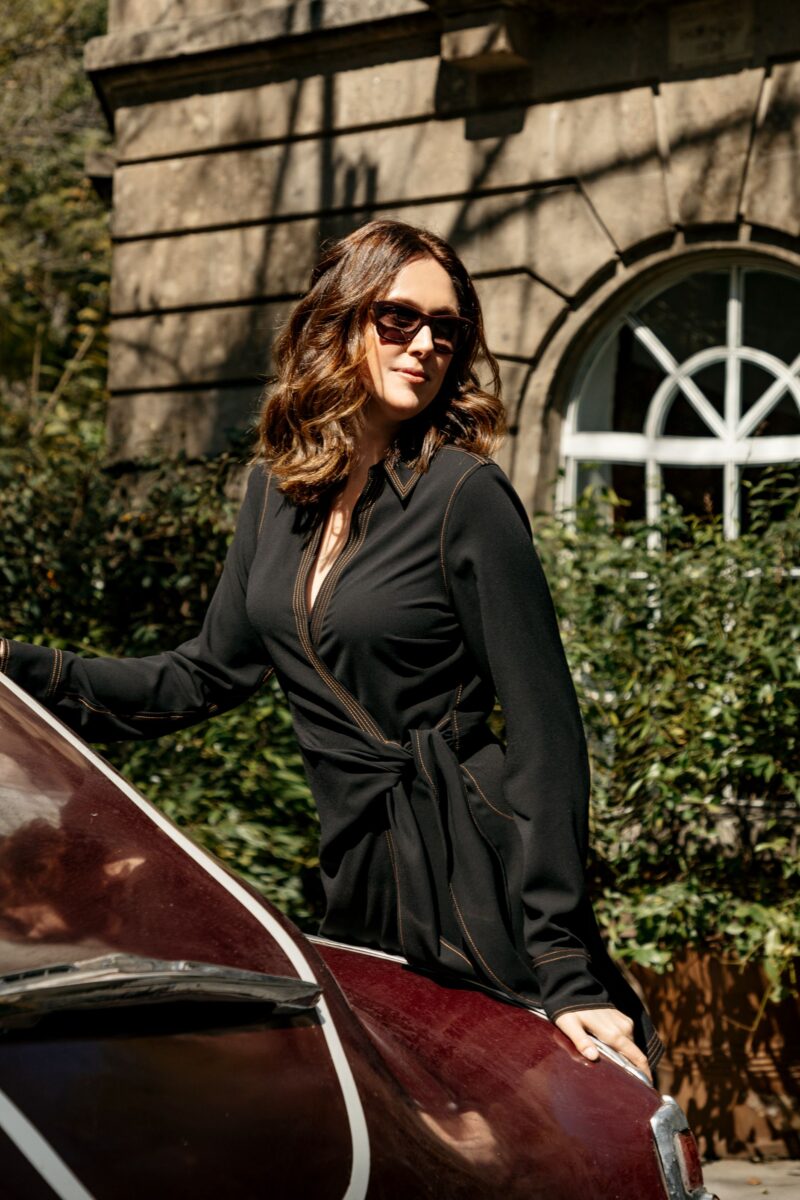 In an unexpected twist, the passenger door of the vintage ride opens and guess who hops out? Kim Greulich, the Owner of KG Travel Club, an affiliate of In the Know Experiences, with her impeccable glamor and elegance. Kim is the epitome of class and style. Her visit is a reminder of the close-knit community that In the Know Experiences has fostered, with a network of like-minded affiliates and partners who share the company's values of exceptional service, personalized experiences, and a commitment to luxury and good taste.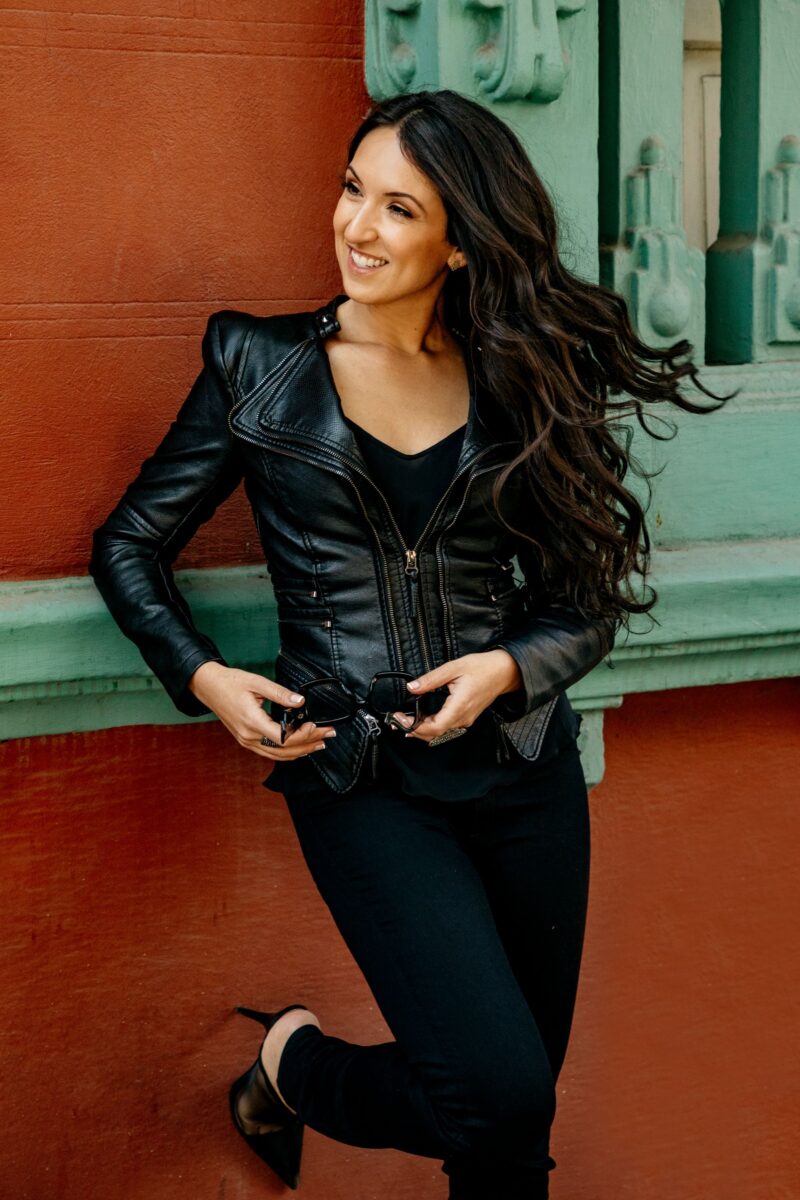 As they make their way through the vivid Colonia Condesa, they are thrilled to find another favorite friend, Shayna Mizrahi, Founder & CEO of Vive Voyage (another ITKE affiliate). Her hair blowing in the wind, Shayna looks relaxed and carefree against a striking terra-cotta colored wall with mint-colored accents, radiating the spirit of adventure and discovery that is at the heart of In the Know Experiences' mission. With her daring style and intrepid spirit, Shayna is a true inspiration to the team, a reminder of the passion and creativity that is necessary to excel in the world of luxury travel.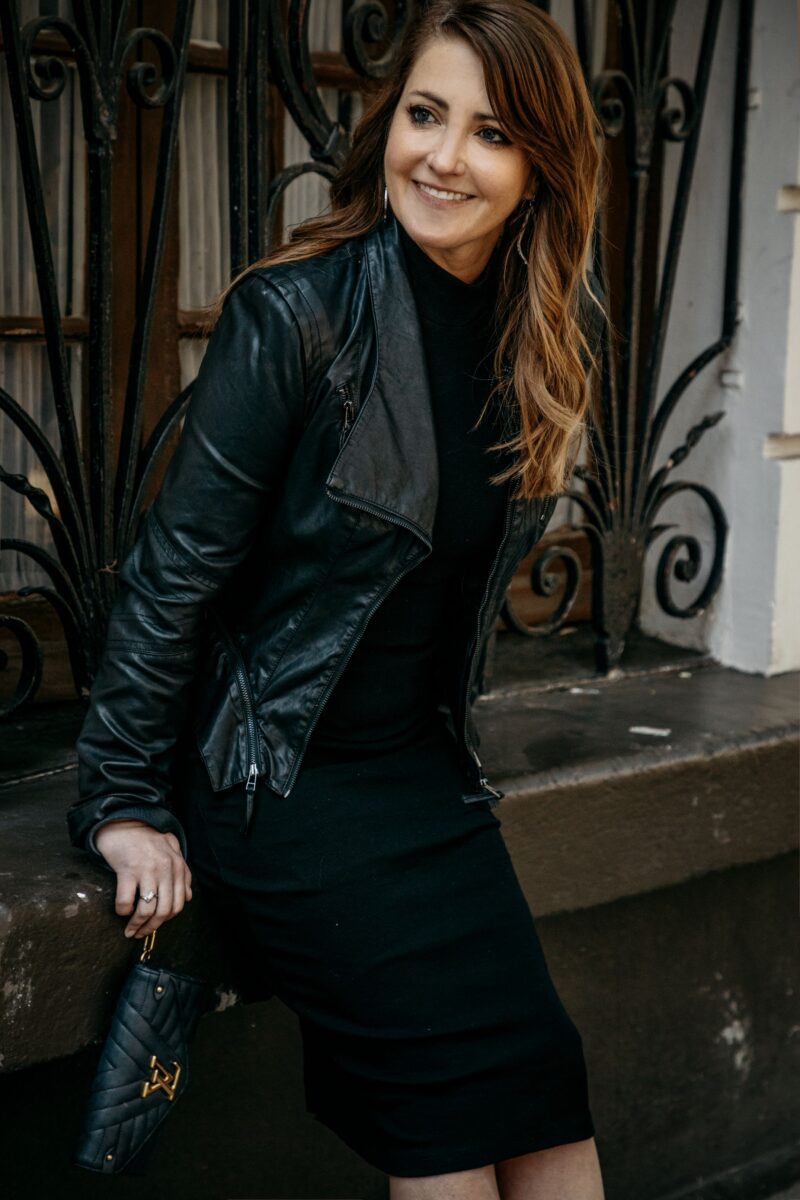 Dressed in a black leather jacket and pencil skirt, Allison Amos, a Luxury Travel Advisor, looks every bit the cosmopolitan traveler, with a Louis Vuitton bag adding the perfect finishing touch to her outfit. It's a quintessentially chic look that is perfectly suited to the fashionable streets of La Condesa, where the fusion of Spanish and French influences is evident in the architecture and culture.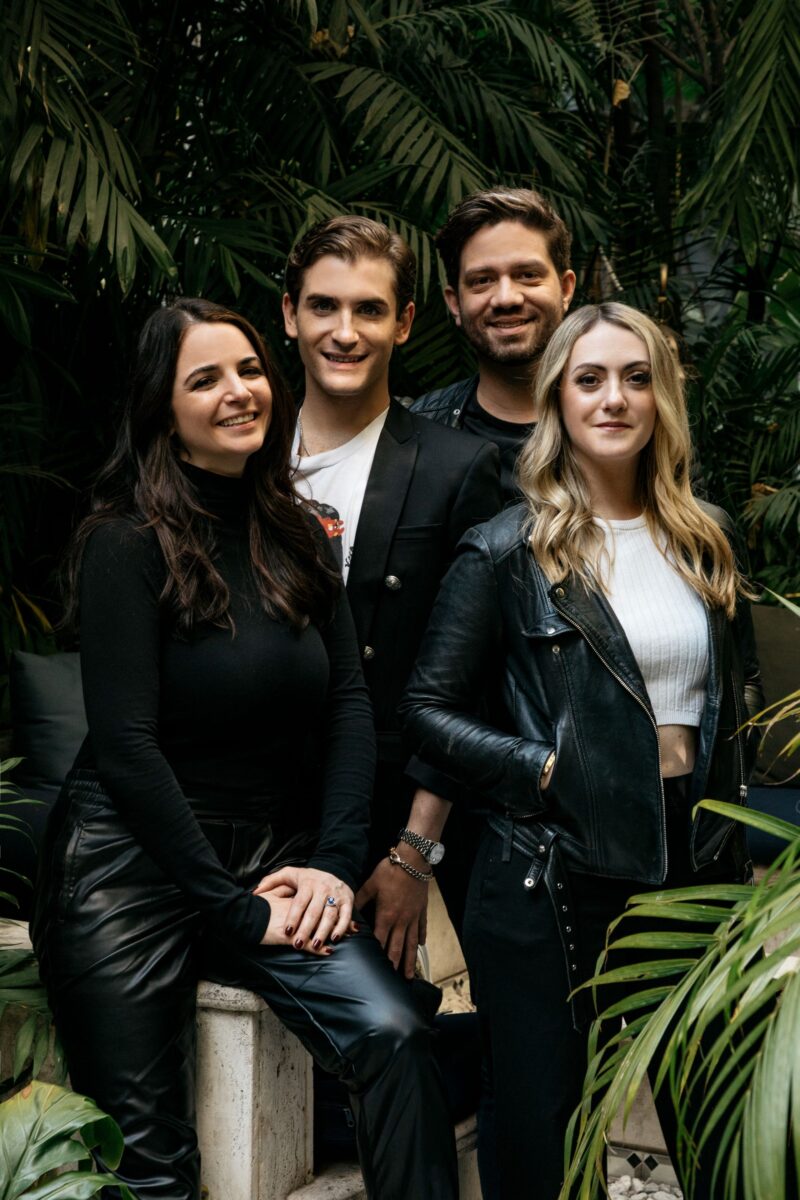 The team has found the perfect setting to cap off their stylish and unforgettable journey through Mexico City, specifically in the verdant garden area known as 'Our Little Secret' at the Four Seasons Hotel. Karen Magee, SVP, Partner & Advisor Engagement at Global Travel Collection and GM, In The Know Experiences, has joined Jack, Eric, and Maggie. The atmosphere is relaxed, with smiles and laughter aplenty. It's a moment of joy and camaraderie for the team, who work tirelessly to create extraordinary experiences for their special guests.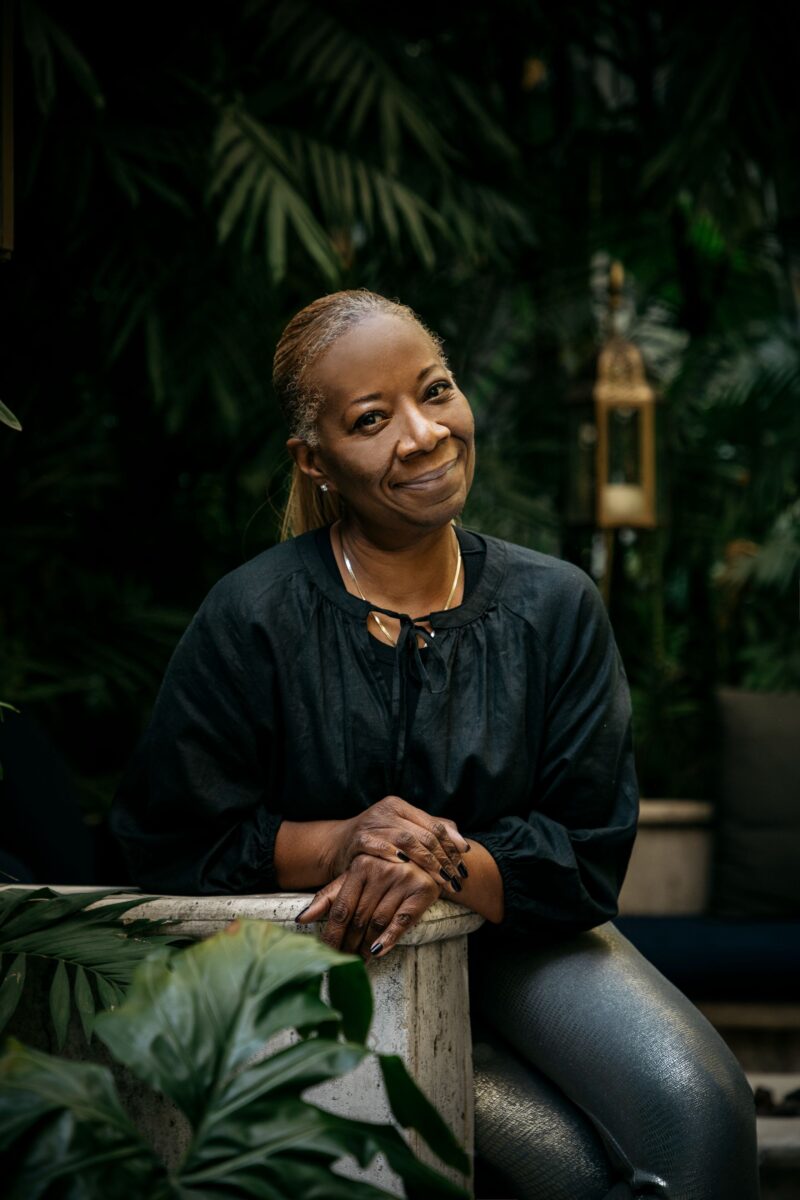 A true oasis in the heart of the city, thanks to Laura Villalobos, Director of Sales and Marketing at The Four Seasons Mexico City, we will keep coming back again and again. Kamala looks directly into the camera with a sense of quiet confidence. Her radiant smile is infectious, and her impeccable fashion sense elevates the already stunning surroundings to new heights. As a Luxury Travel Curator, Kamala is an expert at creating bespoke experiences that cater to the most discerning clients, and her fashion sense is equally impressive, reflecting her impeccable taste and eye for detail.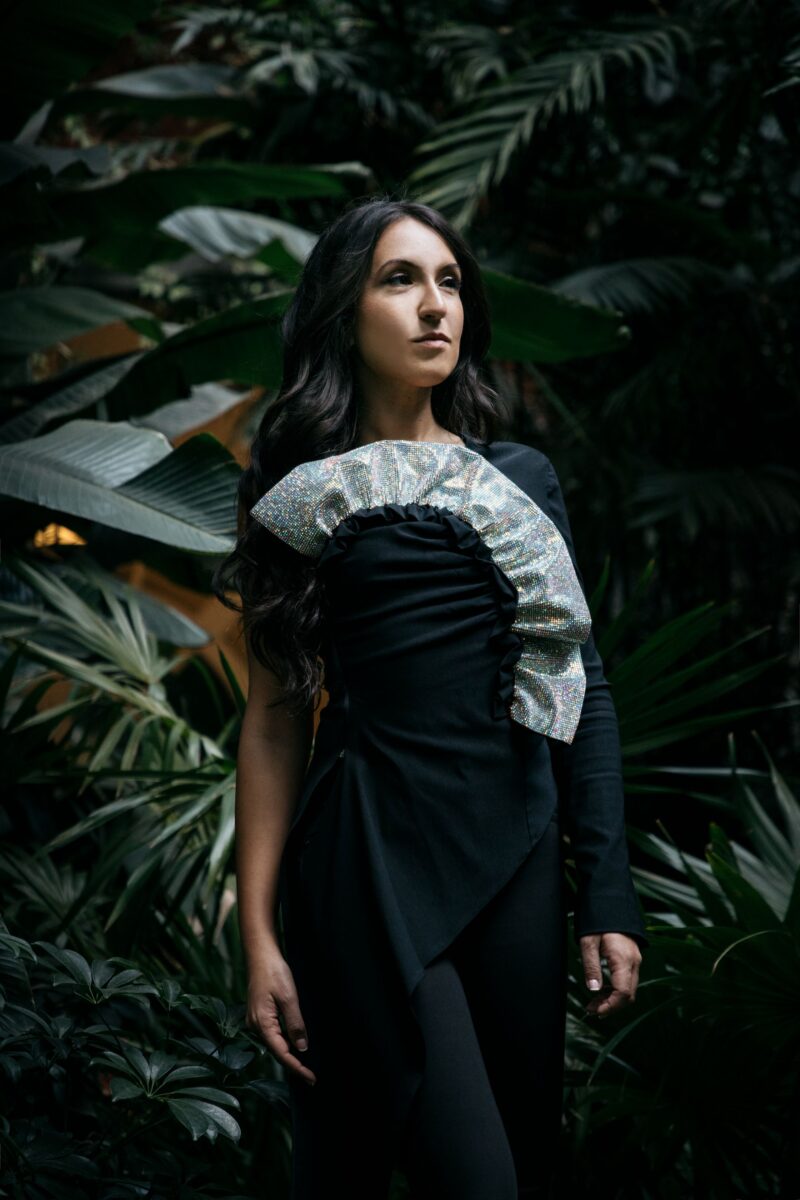 Nestled in the jungle foliage of the secret garden, Shayna appears wearing an iconic fashion design. She looks statuesque like a sculpture, the afternoon light reflecting off of her soft gaze. This may be one of our favorite images from the tale! With her bold style and adventurous spirit, Shayna is a true inspiration to the team, a reminder of the passion and creativity that is necessary to excel in the world of luxury travel.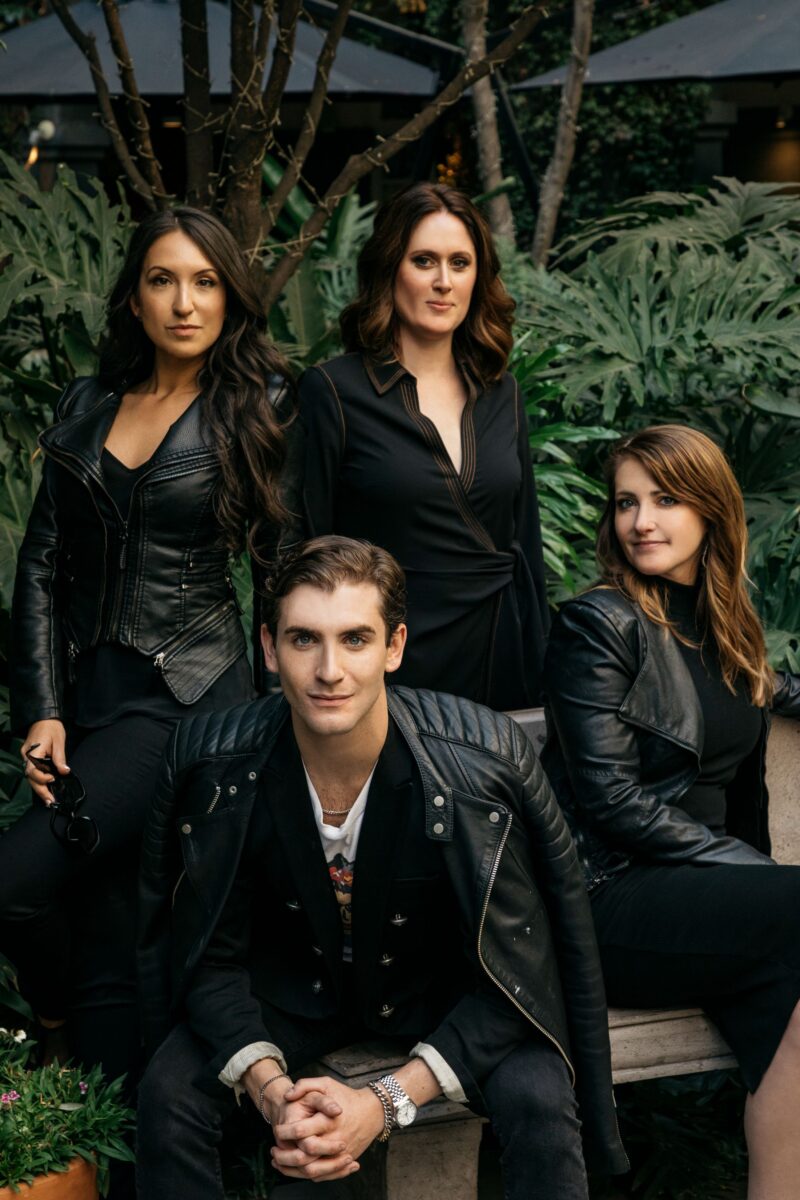 As the sun begins to set on Mexico City, Jack, Allison, Kim, and Shayna are all smiles, looking relaxed and happy to have spent the day together exploring the lively city. As we bid adieu to this fabulous group of luxury travel experts, we can't help but feel a sense of anticipation for our next adventure together. Until then, we'll keep dreaming of the one-of-a-kind experiences that In The Know Experiences has to offer.