Visiting Writer: Maggie Miles
Edisson Hernandez, owner of the revered Las Chilmoleras restaurant in Oaxaca City, Mexico, knew he wanted to be a chef since he was a young boy helping his great-grandfather in the kitchen of his small 'local,' or restaurant space, in Bogota, Colombia. Every day he brought his abuelo gasoline and helped him set up the 'carbon' and marinate the 'pollos rostizados,' — his specialty.
'El tenia una receta muy especial," says Hernandez. He had a very special recipe. But when his great-grandfather died, that special recipe died with him. "Nunca le dijo a nadie," says Hernandez. He never told a soul.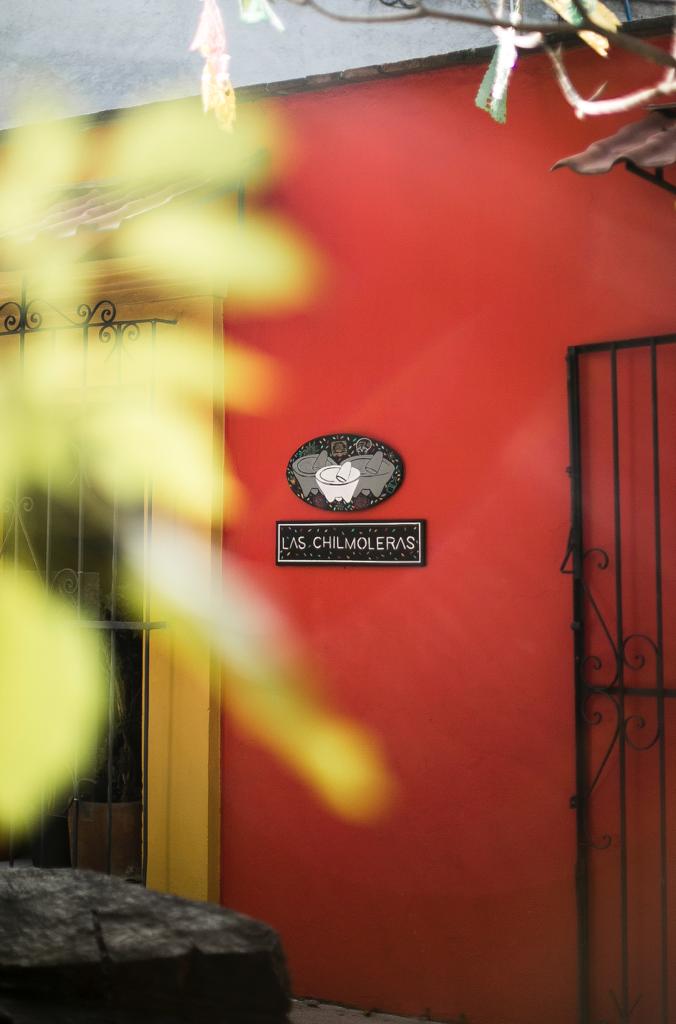 That experience inspired Hernandez to embark on a culinary journey all his own — to gain the knowledge and inspiration to create his own 'recetas especiales.' The journey began at SENA culinary institute in Bogota. Hernandez feels fortunate because culinary institutes in the early 90s were small and intimate. The teachers meticulously taught each step of the culinary dance, from milking cows and collecting chickens from 'las fincas,' to the minute technical details of cooking, all the way to the intricate art of plating. He left with the knowledge of a trained chef, but the next step was to find inspiration.
This search for inspiration led him on another journey, his 'second school,' as he calls it, climbing the ranks of kitchens in many countries, from his native Colombia, to Peru, Venezuela, Brazil, Guatemala, and finally – the United States. But Hernandez found he didn't connect with the strict, regimented style of the kitchen culture in the U.S. He suddenly felt called to Mexico City, and when he entered a Mexican kitchen he knew he'd found the culinary dance he was looking for.
Nine years after arriving in this country, Mexican gastronomy is a dance he has never tired of. If you visit his modestly charming Jalatlatco eatery, you will find him dancing in the kitchen as he creates his contemporary Oaxacan dishes — and you can taste that passion and joy shine through in his very own 'recetas especiales.'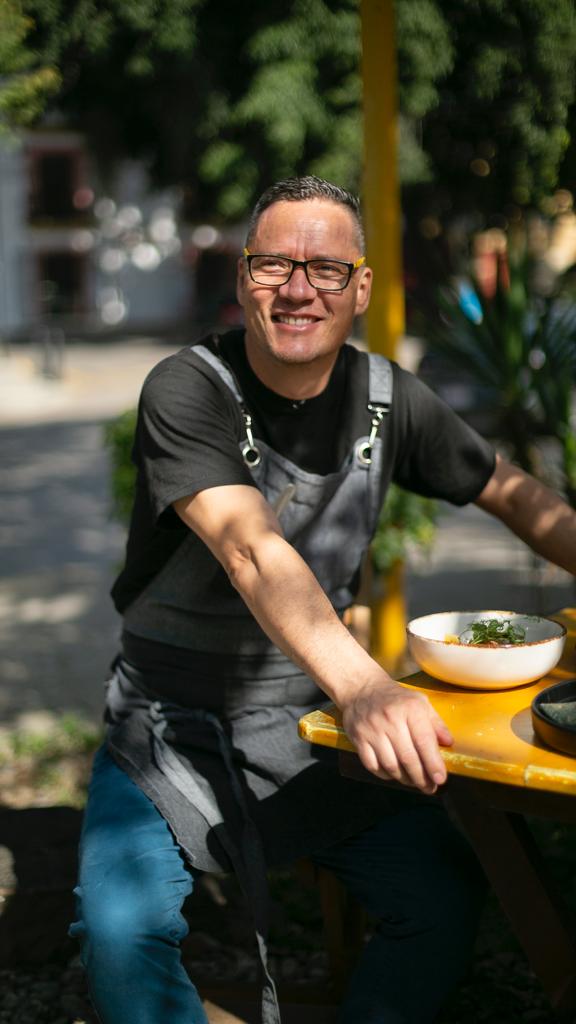 While Hernandez is dancing in the kitchen, his 'clientes' take a dance of their own – a dance of the senses, or 'los sentidos.' First, your sight will be intoxicated by the fresh, green organic herbs, pink radishes, and the rainbow of fresh organic vegetables from small, local growers that accompany his dish. You smell the fresh bread — fresh sourdough, brioche, and cinnamon rolls that are baked fresh each day for his toasts, sandwiches and pastries. Your tastebuds will do a dance of their own as they savor the explosion of traditional Oaxacan flavors in his array of vibrant moles that he has jazzed up with his own contemporary flare.
While he has a wide array of traditional Oaxacan dishes as well as a few from his native country of Colombia — the chilaquiles and omelets are the star — served up with his signature presentation, in 'una chilmolera,' the traditional stone mortar and pestle for which fresh Mexican herbs and sauces have been created for centuries.
A sense we have yet to mention is the sense of touch — and you will surely be touched by what you see, smell, and taste on the plate at Las Chilmoleras. When you take a bite of his food, you taste the journey Hernandez has taken to create his 'recetas especiales,' from his small culinary institute in Bogota, across the Americas, and into the heart of contemporary Oaxacan cuisine.