By visiting writer, Maggie Miles
At Tale A Guest, we always love a visit to a realm where luxury meets serenity, where rejuvenation is an art form, and where every moment is tailored to your blissful escape. Nestled within the elegant embrace of Villa Cora, a legendary and historic hotel located in an aristocratic residence that looks over the famous Boboli Gardens in Florence, Italy, BENè SPA is just that — luxury and serenity personified. A haven of refinement, this space offers a sanctuary for the discerning traveler seeking the pinnacle of relaxation and well-being.
In an exclusive interview with the visionaries behind this exquisite spa, we delve into the nuances that elevate BENè SPA to a league of its own. As you sip on a cup of herbal tea or a refreshing fruit elixir in the tranquil relaxation room, let us guide you through the sumptuous offerings that await within this cocoon of luxury.
What sets your luxury spa apart from others in Florence?
The BENè SPA has the privilege of being designed with the keen eye of our owner Mrs. Antonella Fratini. She has chosen the most precious marble of Tuscany, Carrara marble, the same used by Michelangelo for the David and many other masterpieces.
How would you describe the overall ambiance and design of the spa?
BENè SPA exudes an air of intimacy and warmth, a retreat within a retreat. Picture this – a symphony of wooden floors, earthy browns adorning the walls, verdant plants lending a touch of nature's grace, and the gentle flicker of candles casting a soothing glow. The pièce de résistance? Carrara marble, the very essence of Tuscan opulence, reminiscent of the very marble that adorned Michelangelo's masterpieces. Your senses will be ensnared, and tranquility will envelop you.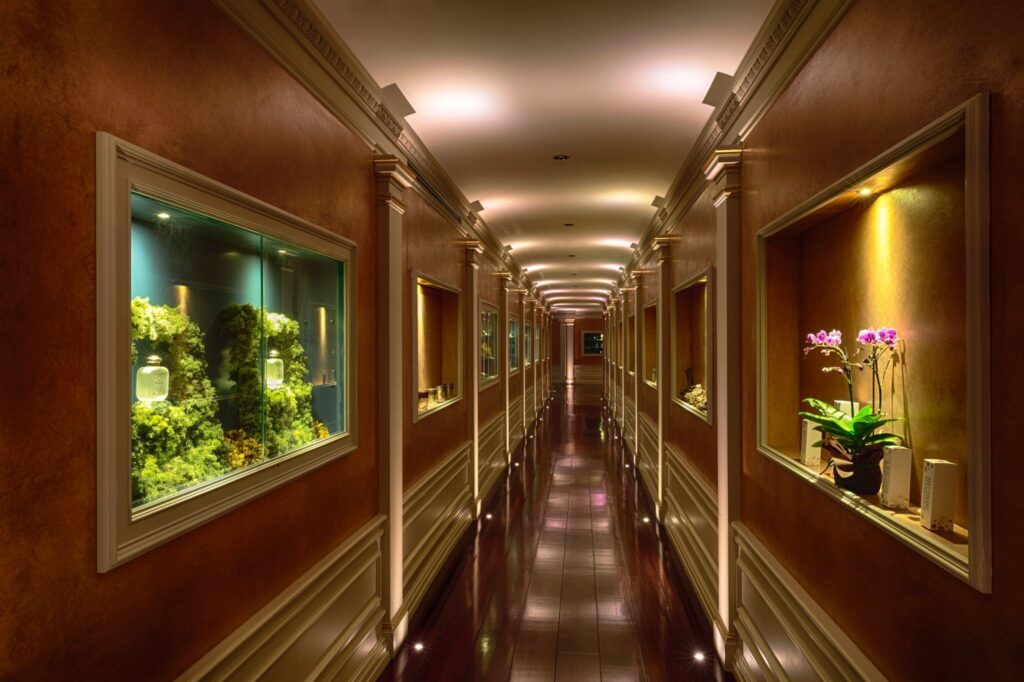 What exclusive treatments or experiences does your luxury spa offer?
Prepare for indulgence fit for royalty with the "Caresses for Two" ritual – a dance of sea salt and a couple's massage, an experience designed to evoke pure harmony. Let the fragrance of the "Rose Ritual" transport you to an era of elegance and romance, a homage to Princess Eugenia herself. A delicate exfoliation followed by the application of creams and oils enriched with the essence of cabbage rose will leave you revitalized and pampered.
Can you describe any signature treatments or unique therapies exclusive to your spa?
The "Rose Ritual" isn't just a treatment; it's an ode to history and nature. As you're enveloped in the enchanting scent of Villa Cora's roses, you'll undergo a moisturizing ritual that echoes the vitality of the flowers that once graced the villa. This bespoke experience is a journey through time and indulgence, a tribute to the villa's royal heritage.
What luxury amenities and facilities are provided to enhance the spa experience?
Step into the realm of anticipation as you enter the relaxation room, a space where conversations with therapists brew over herbal teas or fresh fruit juices. Allow a few moments of serenity before immersing yourself in the wellness area – a rendezvous with sauna or steam bath, a prelude to your pampering. After your treatment, the relaxation room beckons again, inviting you to linger in the afterglow of bliss.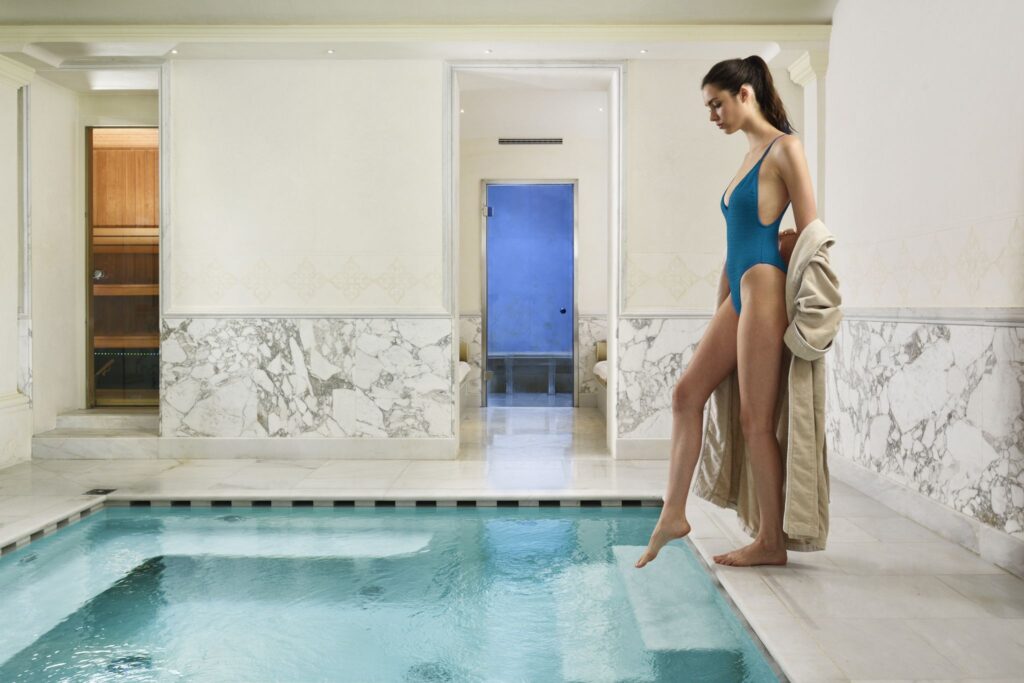 What measures do you take to create a serene and relaxing environment for your guests?
BENè SPA is a sanctuary of calm, a retreat that embraces tranquility. Mobile phones gracefully take a backseat, and the age of 12 marks the welcome of our younger guests, ensuring an ambiance of uninterrupted serenity.
How do you ensure personalized service and attention to detail for each guest?
Your journey at BENè SPA begins with a conversation, a dialogue where your needs take center stage. Each treatment is a symphony of tailored care, orchestrated to your preferences and desires, ensuring an experience uniquely yours.
How do you source and select the products and brands used in your spa treatments?
Led by the discerning eye of Mrs. Fratini, Villa Cora's owner, a meticulous selection process brings you the finest in skincare. The revered Officina Profumo Farmaceutica Santa Maria Novella and the alpine elegance of HöbePergh find their place in your bespoke journey, a fusion of heritage and innovation.
How do you ensure privacy and exclusivity for guests during their spa visit?
While BENè SPA naturally exudes an intimate ambiance, the luxury of exclusivity is within reach. Should your heart desire, the spa can be reserved solely for your indulgence, ensuring a retreat of solitude and seclusion.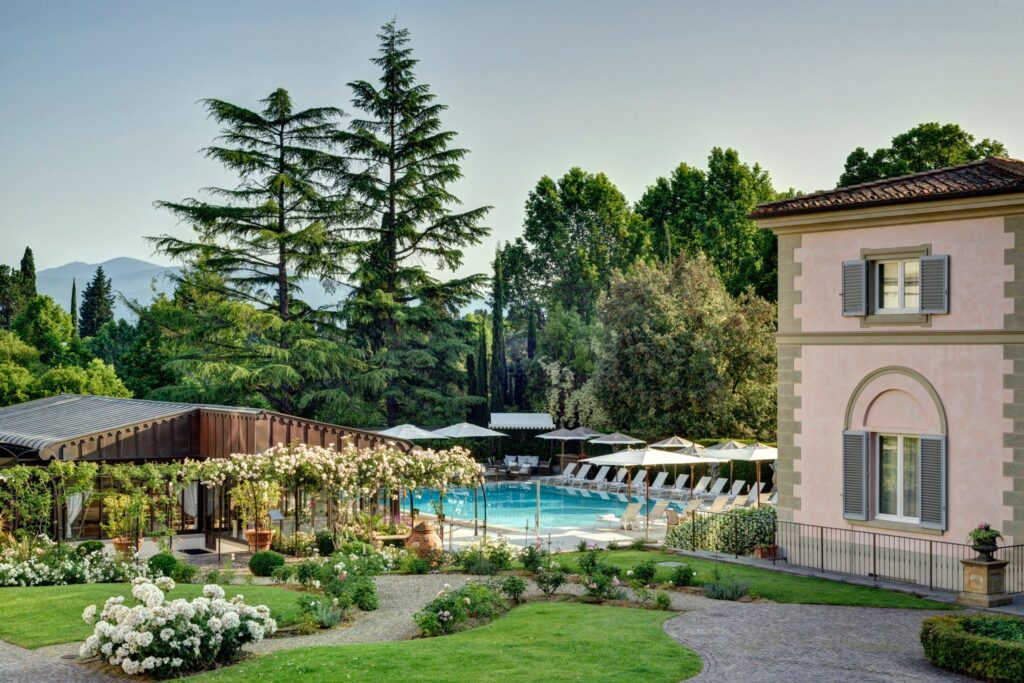 How do you maintain consistency in delivering luxury experiences across different guest visits?
Quality takes precedence over quantity at BENè SPA. With a focus on offering a maximum of two treatments simultaneously, our therapists dedicate their undivided attention to you. A leisurely interlude of 30 minutes between treatments ensures meticulous preparation and cleansing, culminating in a seamless symphony of indulgence.
As you step into the world of BENè SPA, prepare to be enveloped in luxury, embraced by elegance, and captivated by an experience that transcends mere relaxation. This is where time stands still, and every moment is designed to cradle you as you breathe in the unique experience catered just for you. We can't wait for our next visit.