What's finer than being in Florence? Delving into traditional, regional delicacies with a modern, gourmet twist in the simple elegant environment of a classic Italian bistro at Caffè dell'Oro.  Offering the best of the region's cuisine, great importance is placed on sourcing produce. Every ingredient has its own special history and is cooked in a simple way with a dash of creativity. Executive chef Peter Brunel's sumptuous delights are not to be missed!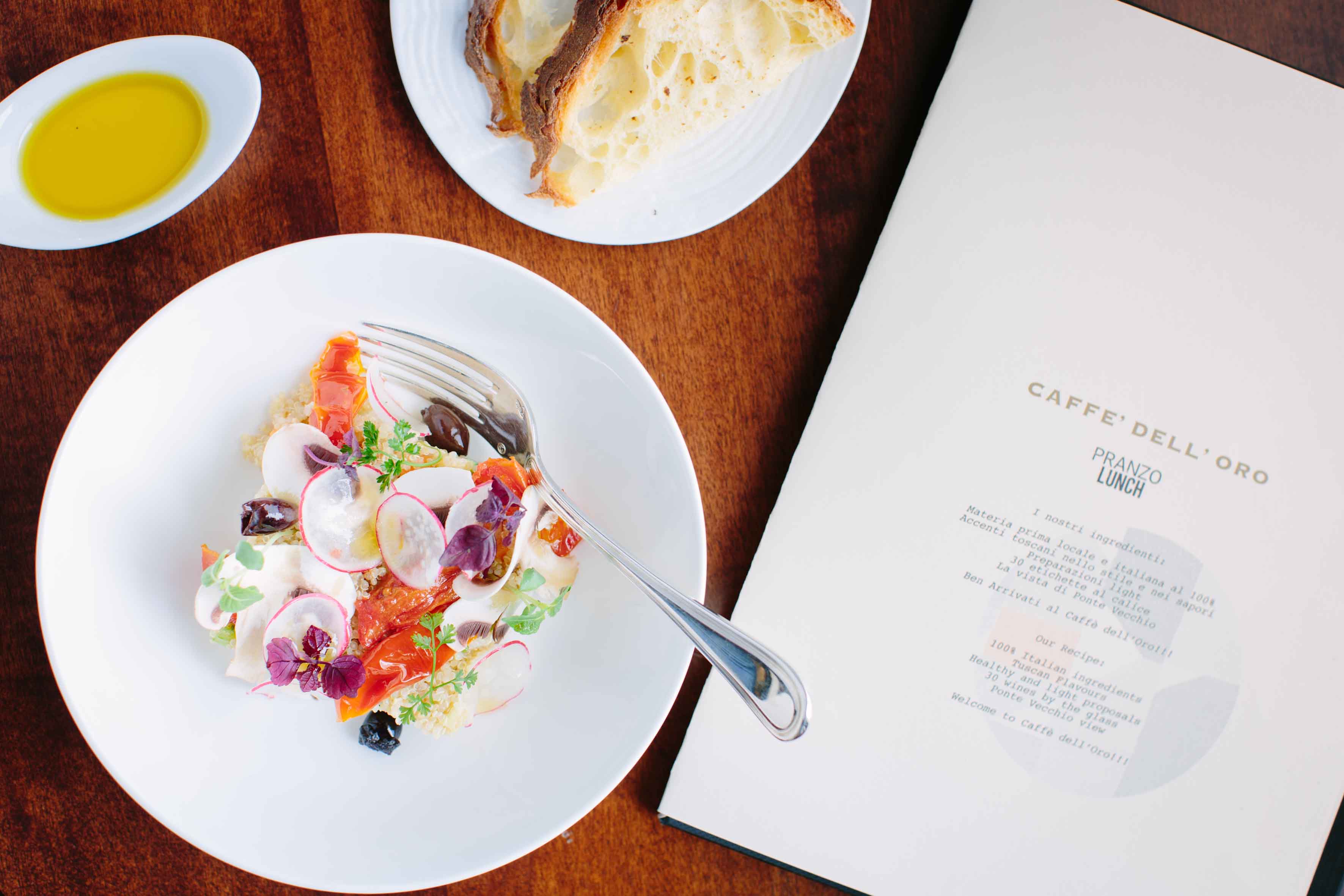 Caffè dell'Oro, located on the hotel property of Portrait Firenze, derives its name from Florence's famous tradition of working in gold which flourished in the 14th century and continued to grow until the beginning of the 19th century, a time when the Lungarno Acciaiuoli and the Ponte Vecchio were the favorite destinations of discerning travelers who would visit goldsmiths for superbly crafted jewelry. Just like today, it was the international tourist destination par excellence.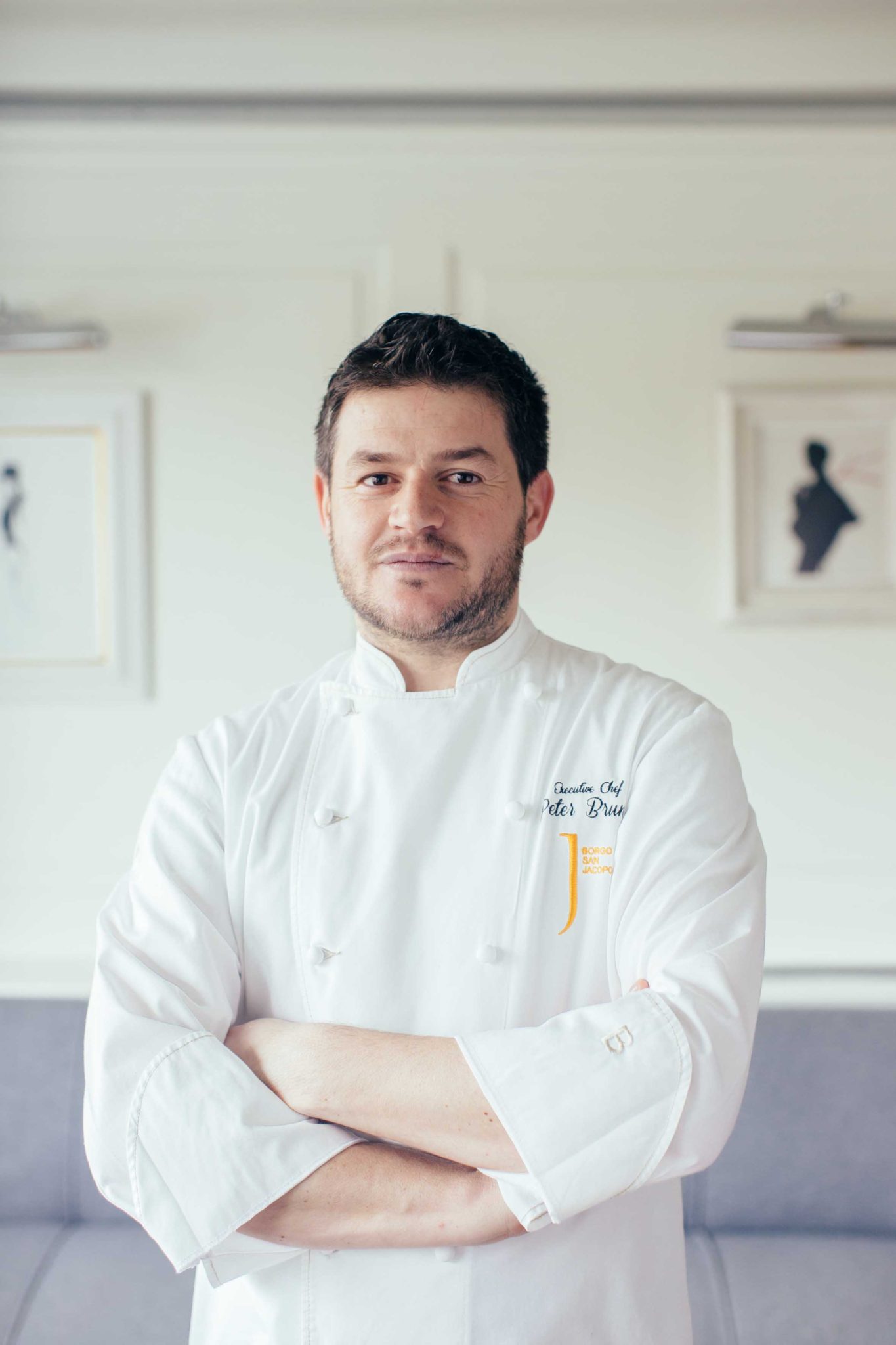 With its glamorous Fifties look, the restaurant exudes chic. The welcoming atmosphere is exquisitely Italian, with simply designed furniture and dark tones lit by natural plasma lighting during the day, and a glass façade allowing guests to admire the Ponte Vecchio; Michele Bonan's creativity hit the mark with this inviting, architectural beauty.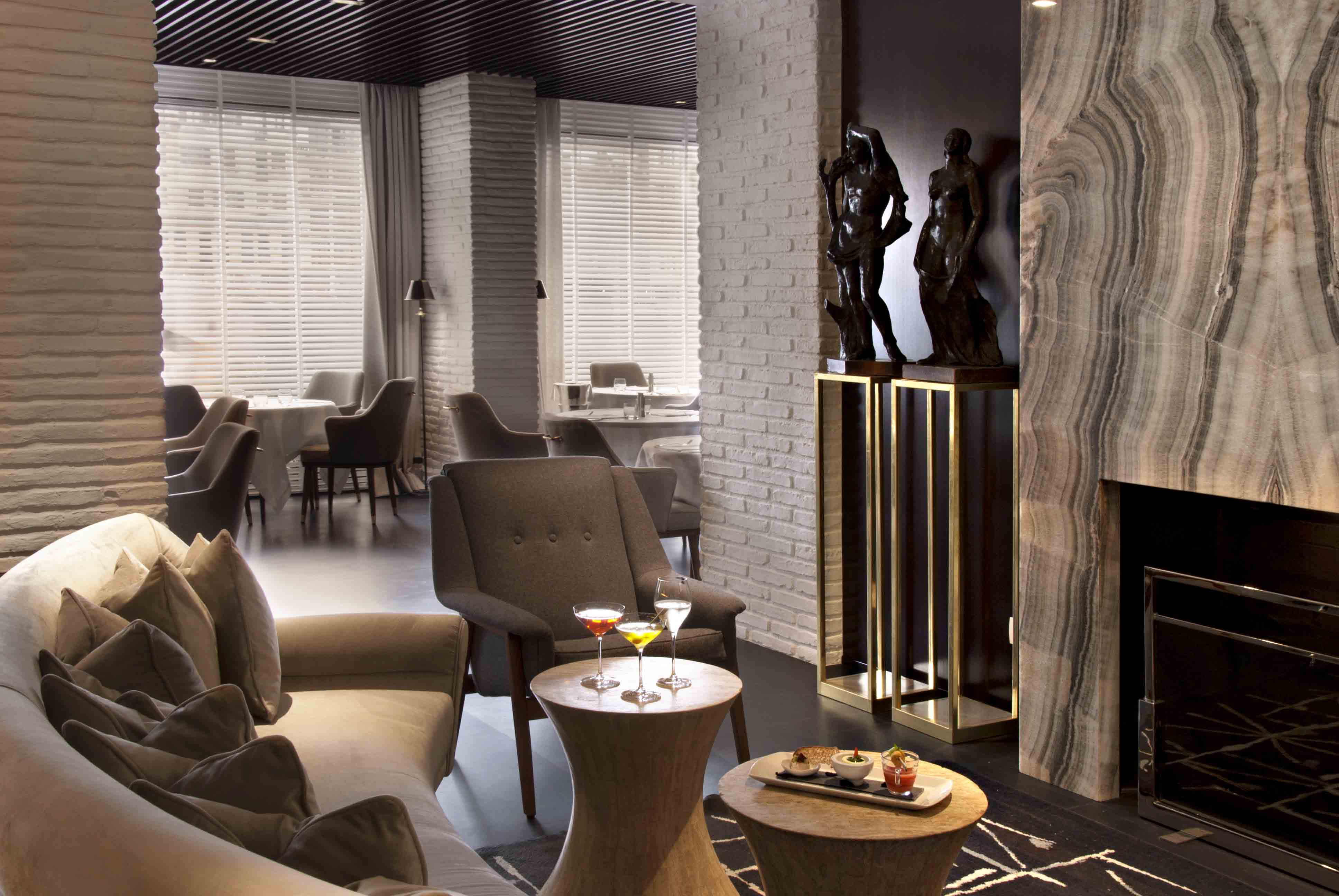 With a focus on bringing people together and creating memories, Caffè dell'Oro provides the ideal atmosphere and location for all types of encounters, or even for those travelling alone, with the possibility to enjoy the sofa by the fireplace or a laid back meal with friends in the comfortable armchairs.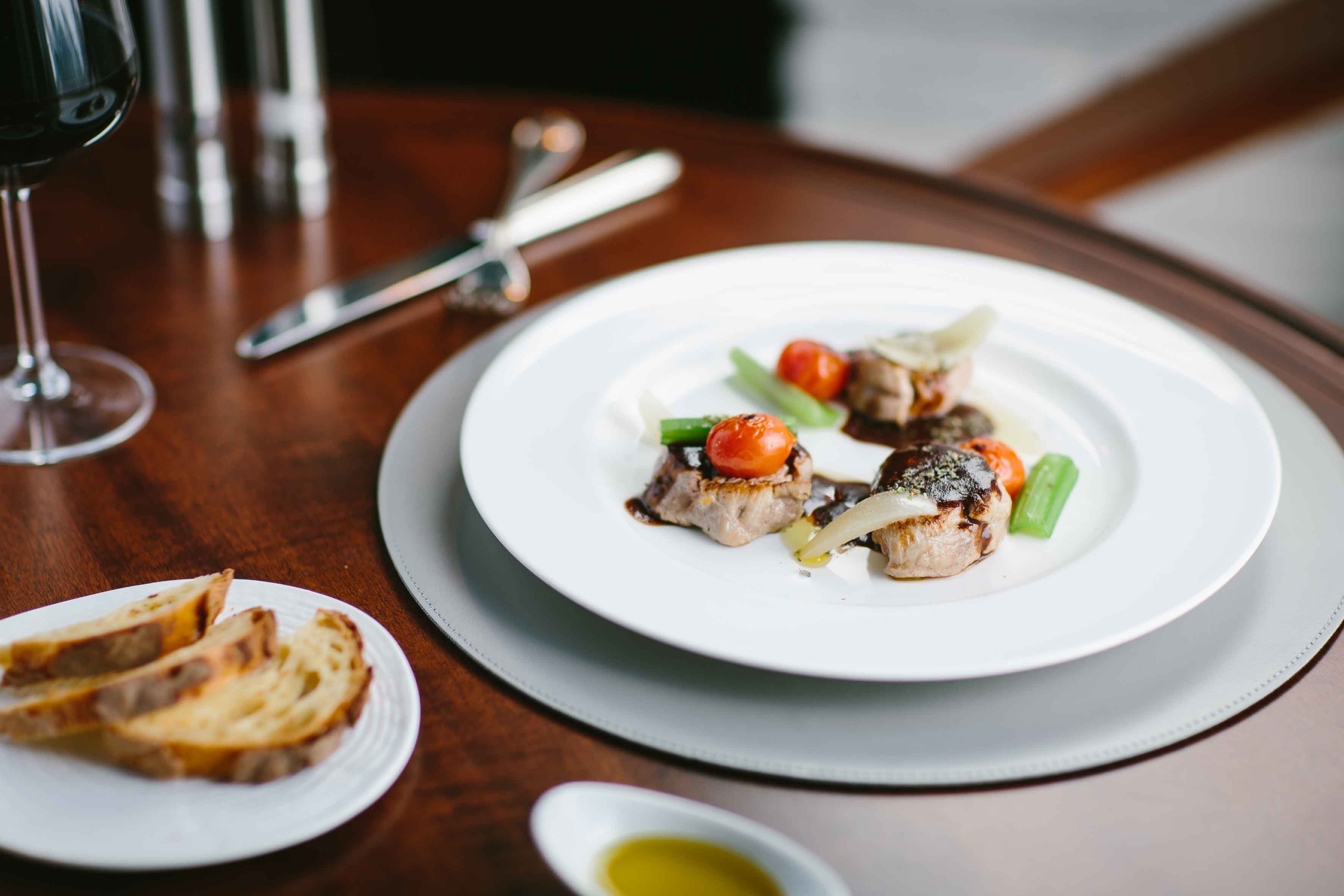 Open from 7.30 a.m. to midnight, the Caffè dell'Oro offers an all-day dining service with everything from breakfast to lunch to aperitifs and dinner, at all times of the day. Guests can prepare to be pampered – whether it's a relaxing afternoon cocktail with friends, a lavish cup of coffee with a good book, or a dinner to die for – Caffè dell'Oro does not disappoint!