Welcome to the one-of-a-kind world of Plaza Athénée, a vibrant home away from home in the center of all things art and fashion. Not to mention, this dreamy getaway might be the most instagrammable hotel in Paris!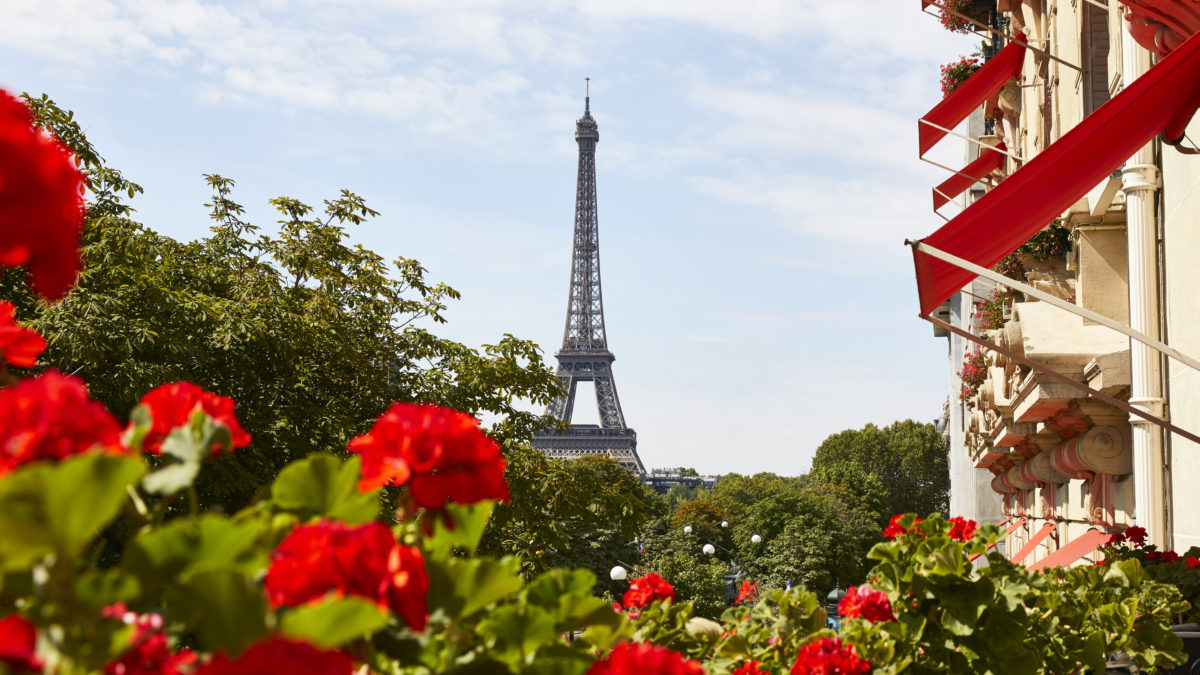 Starting with the facade, the pops of bright red in the awnings and the geraniums grab your attention. Set against green living walls, the color shines even brighter, giving you a sense of calm and freshness inside the plant-covered spaces.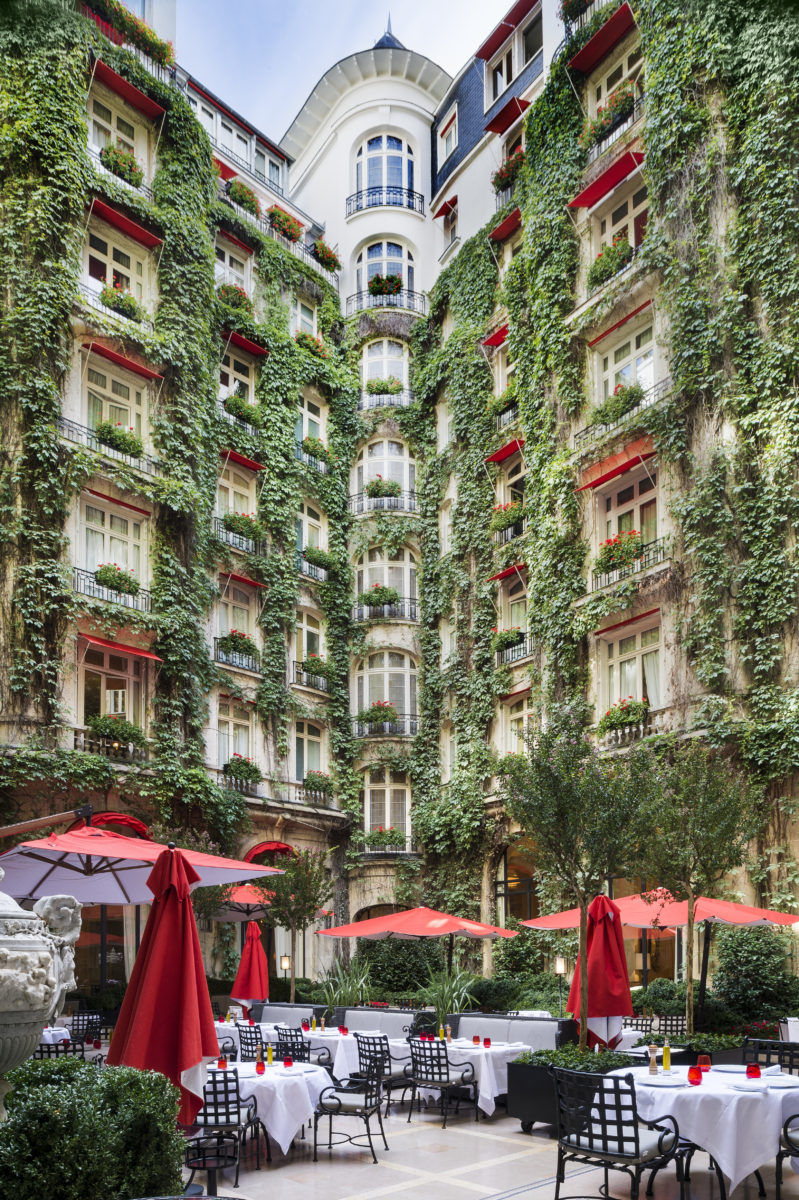 While Paris is the city of art and fashion, there is no hotel so near and dear to the heart of the action as Plaza Athénée, located on Avenue Montaigne, barely two hundred meters from Christian Dior's house. It is THE Avenue of couture, surrounded by many of the world's most luxurious fashion brands.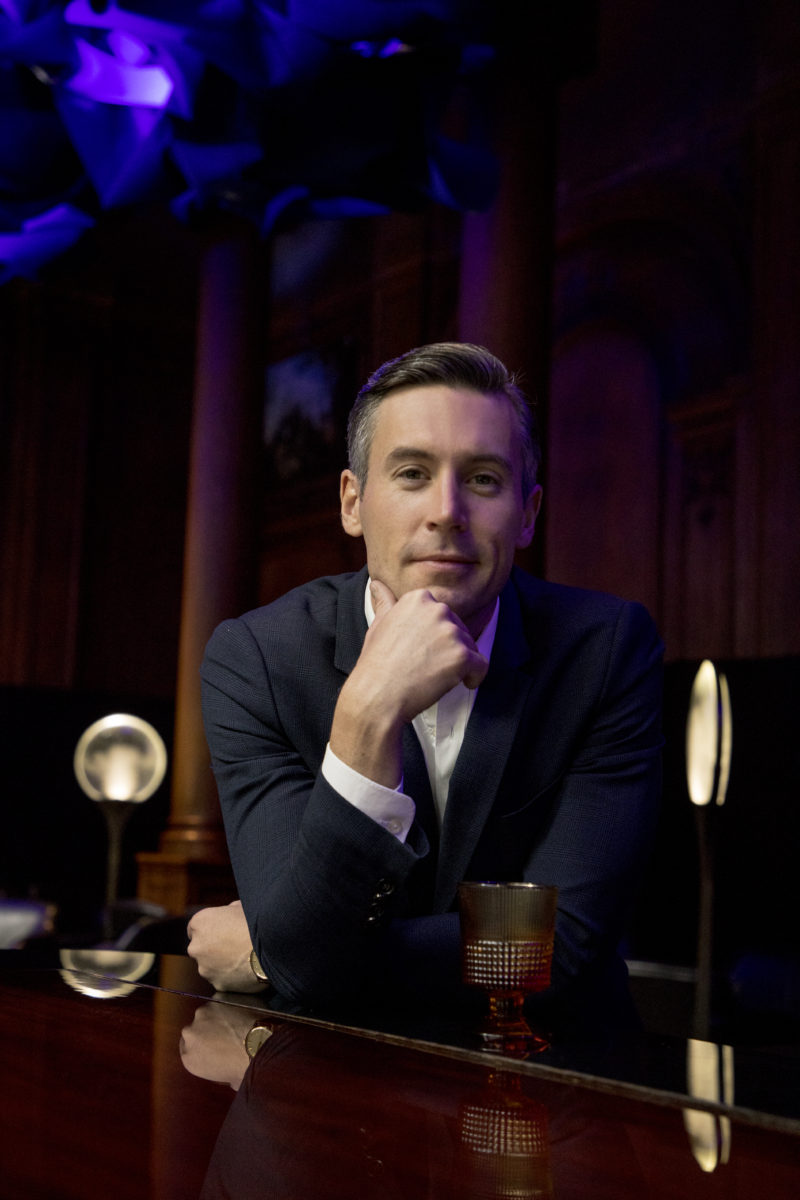 Speaking of super chic, here comes our stylish host now! Jeremy Bieuron, Area Director of Sales, and superstar man of the hour has invited us to sit for a sip and a chat. Beyond the unbelievable beauty of the spaces, what we love even more is the energy that Jeremy brings to the table. Creative, genuine, and passionate, he balances his "no is not an answer" determination with a soothing, kind touch.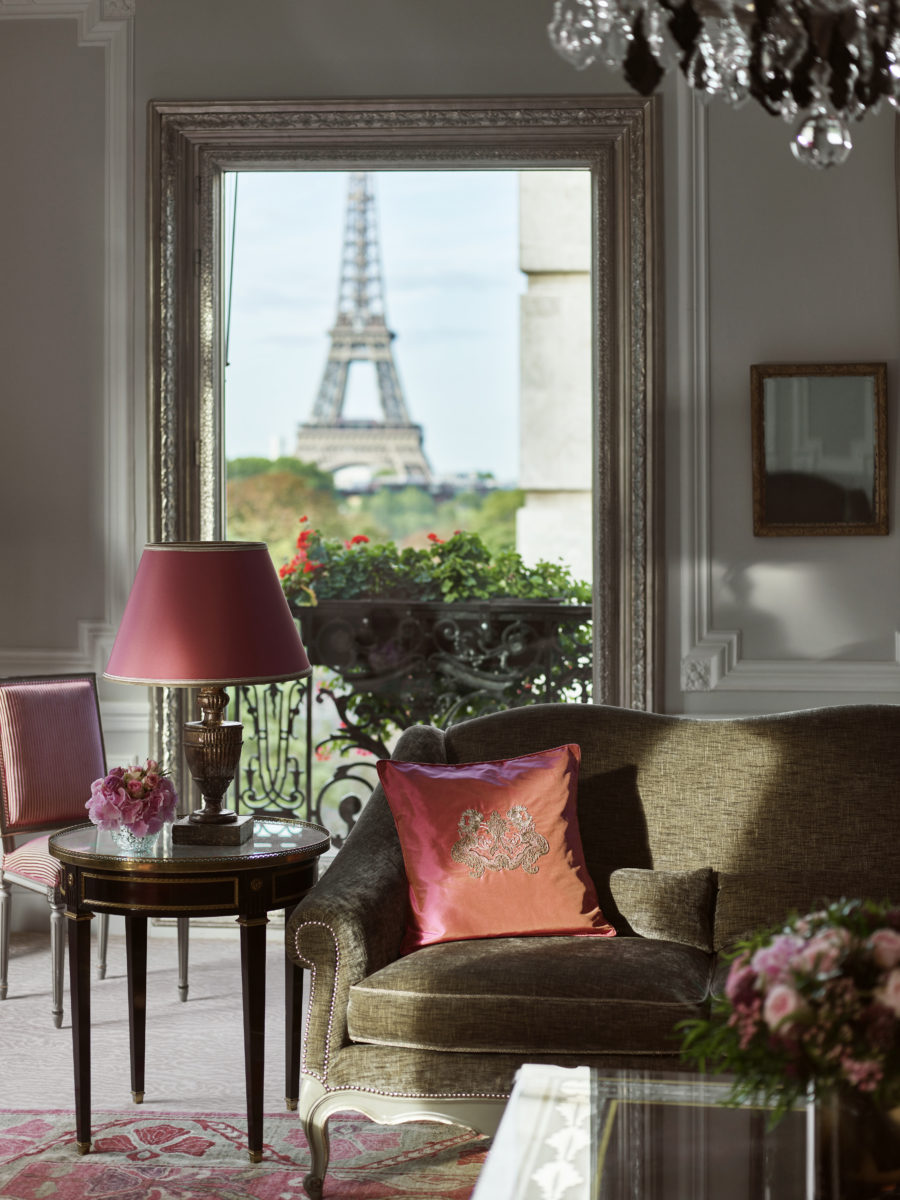 He tells us about the incredible history that the hotel has with haute couture and Dior. For example, the legendary Dior Bar suit was even inspired by the chic women who frequented their bar. And their Haute Couture Eiffel Tower Suite was deeply inspired by the iconic, signature style of Dior.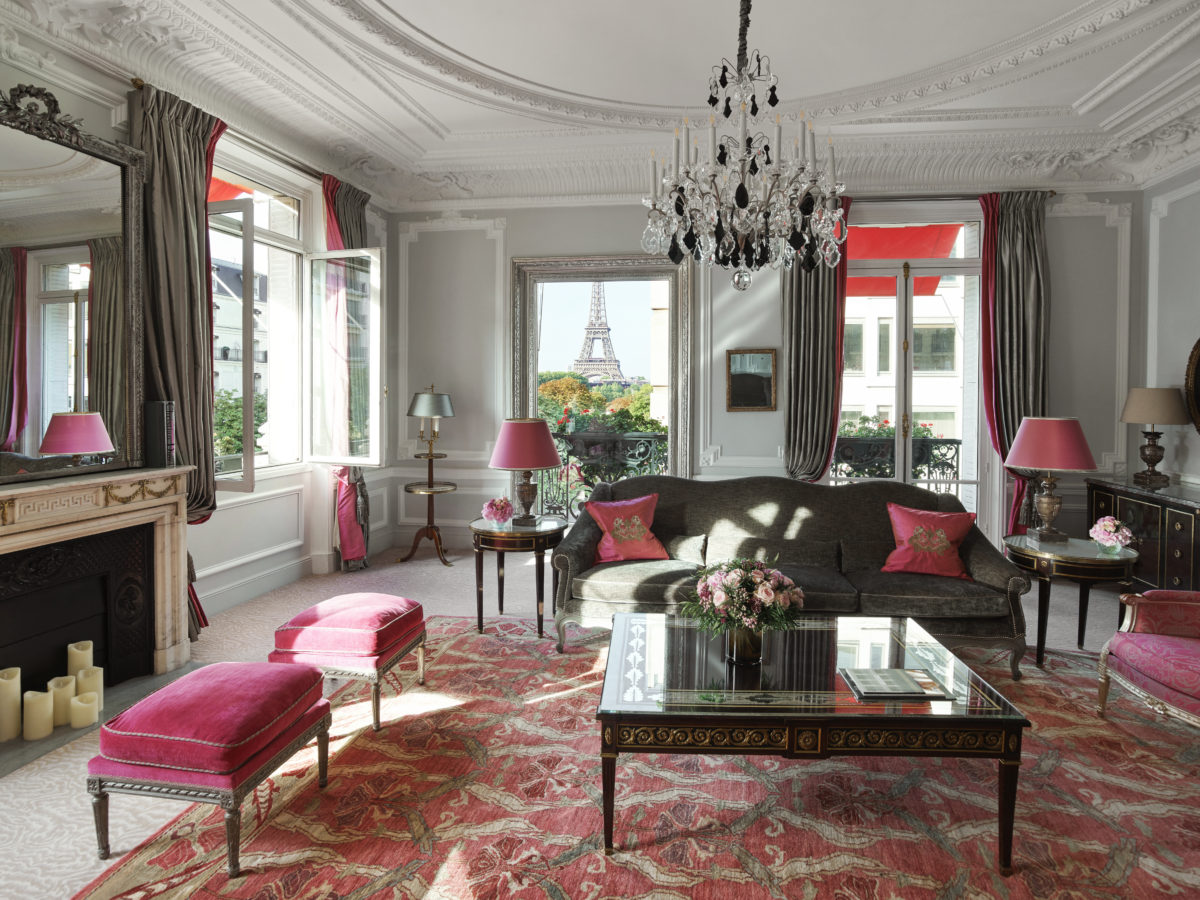 Because Plaza Athénée is so passionate about the art of fashion, each of their rooms is its own Haute Couture creation. Gorgeous hand-picked fabrics and furnishings offer a truly elevated experience for the guest with impeccable taste. The Eiffel Suite is actually dedicated to Dior, Jeremy explains, something that's reflected in its signature grey and pink color palette.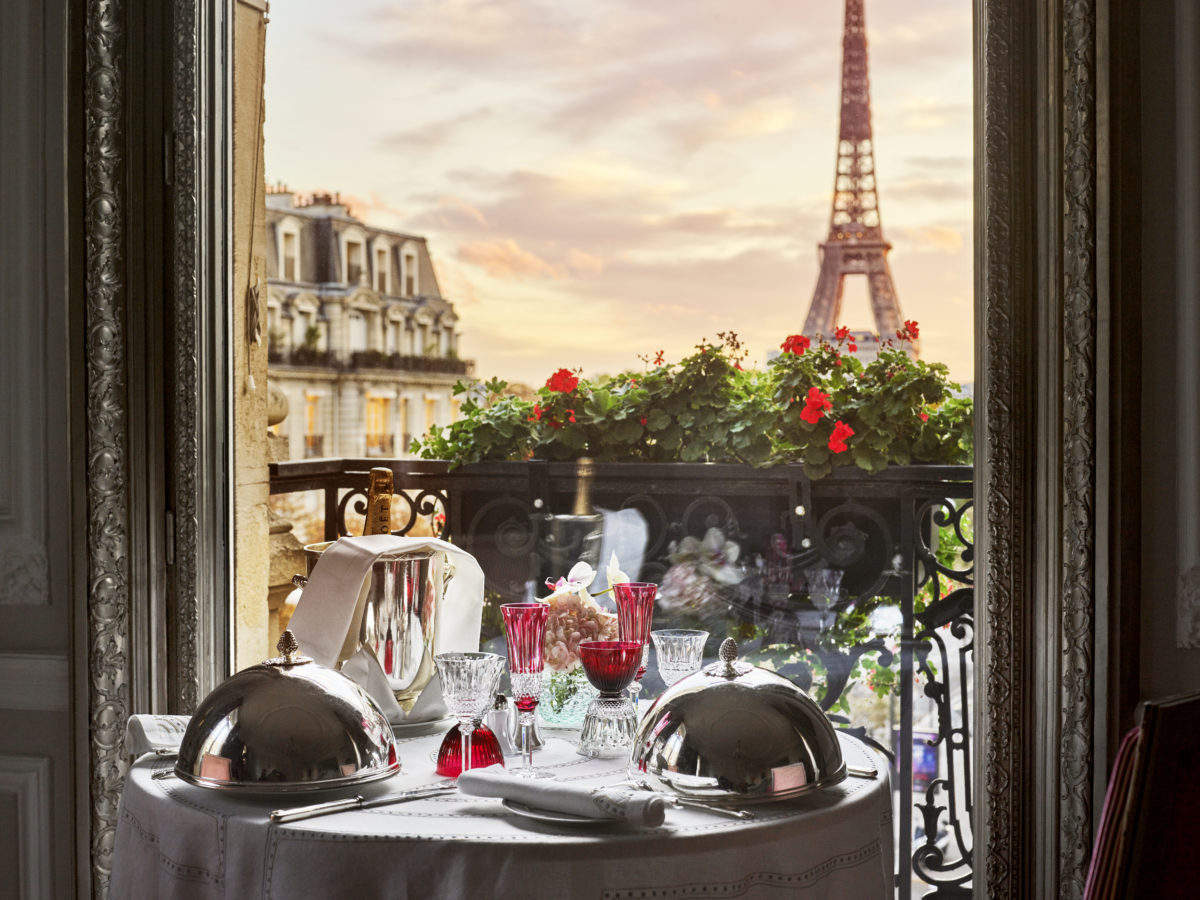 We can't leave this suite without taking a moment to catch one of the most instagrammable spots in the hotel. This suite, and particularly this view of the Eiffel tower, was featured in Emily in Paris, making it even more fun to snap a photo there ourselves.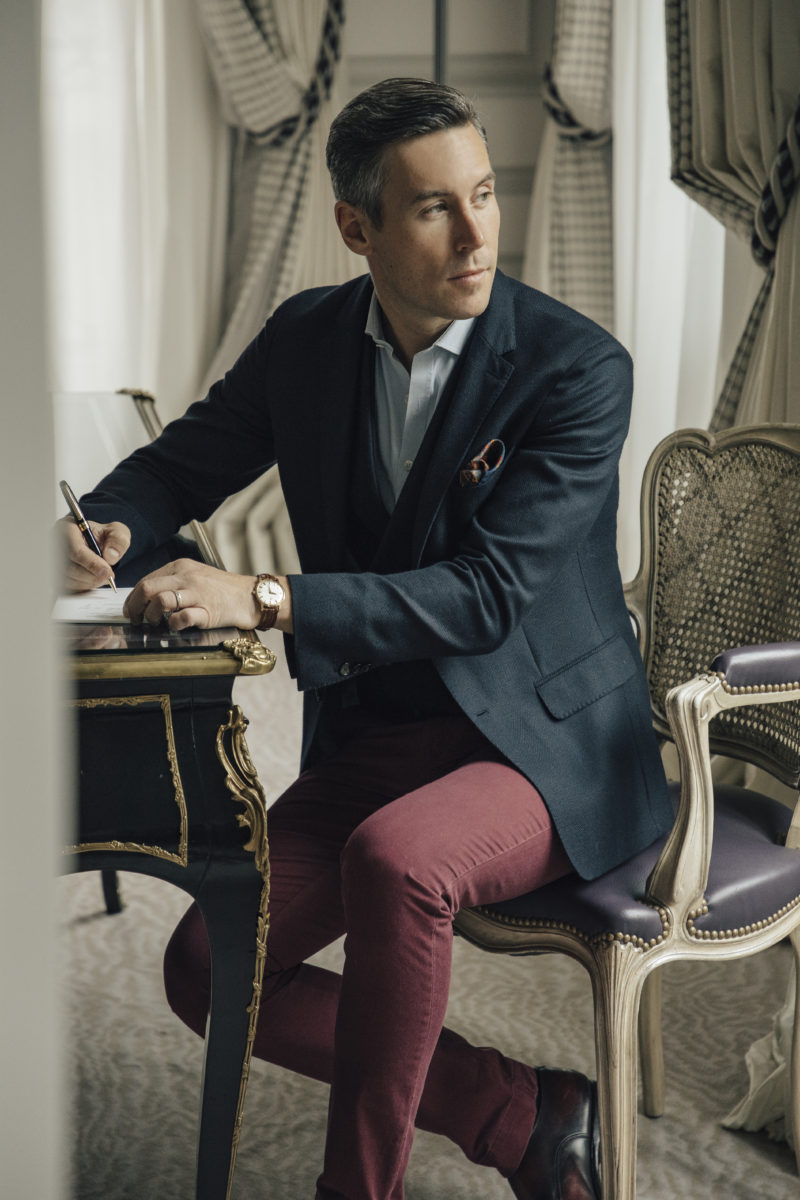 Moving on, Jeremy shows us another of the artistic creations worthy of being on the runways of fashion week. Their interpretation of interior design pulls from classical Parisian elegance for the first 6 floors and then transitions to a newly restored Art Deco glamour by designers Bruno Moinard and Claire Bétaille. Just like the city itself, the hotel has a style for every taste.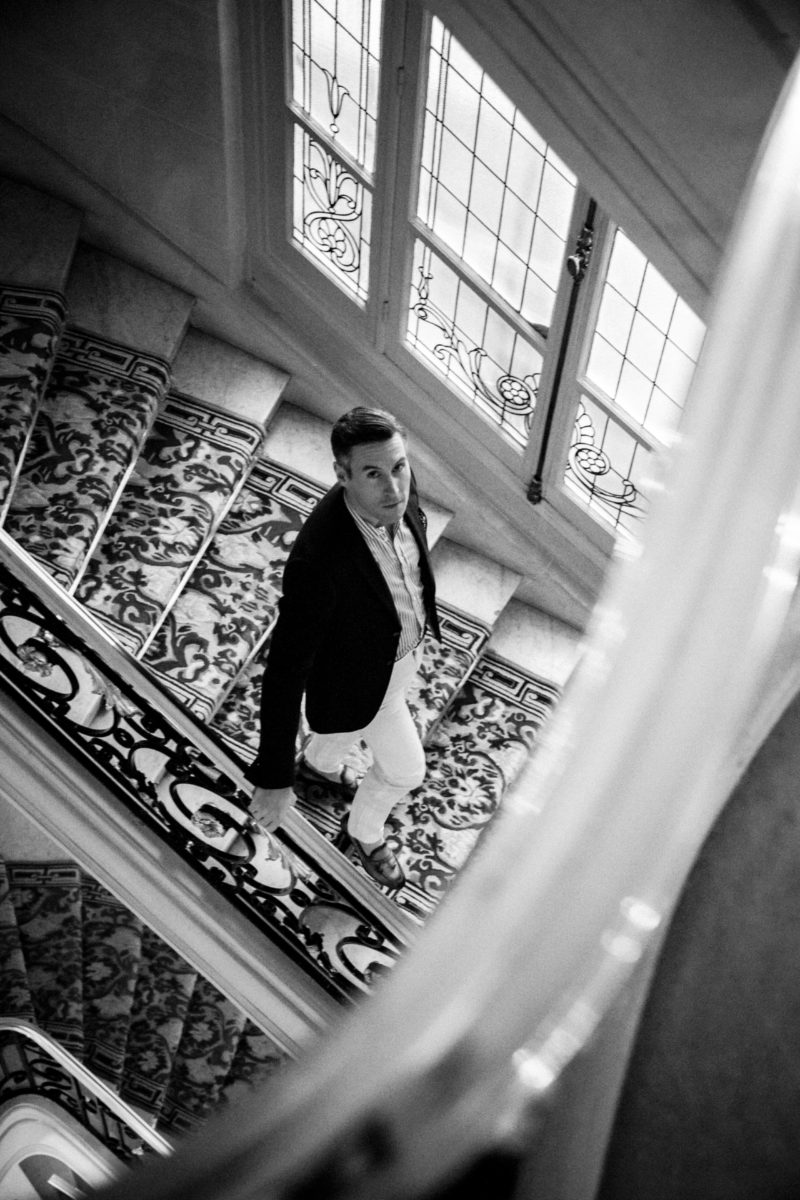 We're so sad to au revoir, so instead, we say a bientôt knowing that we'll be back oh-so-soon to soak up the artsy, cool vibe of one of our favorite spaces in the world.