Mexican hospitality and tradition are second to none. At Rosewood San Miguel de Allende, every detail is oriented towards making every guest feel distinguished, cared for, and loved. You can't help but smile while walking through the hotel. The warm, welcoming, elegant, and familiar ambiance encapsulates what Mexico is all about.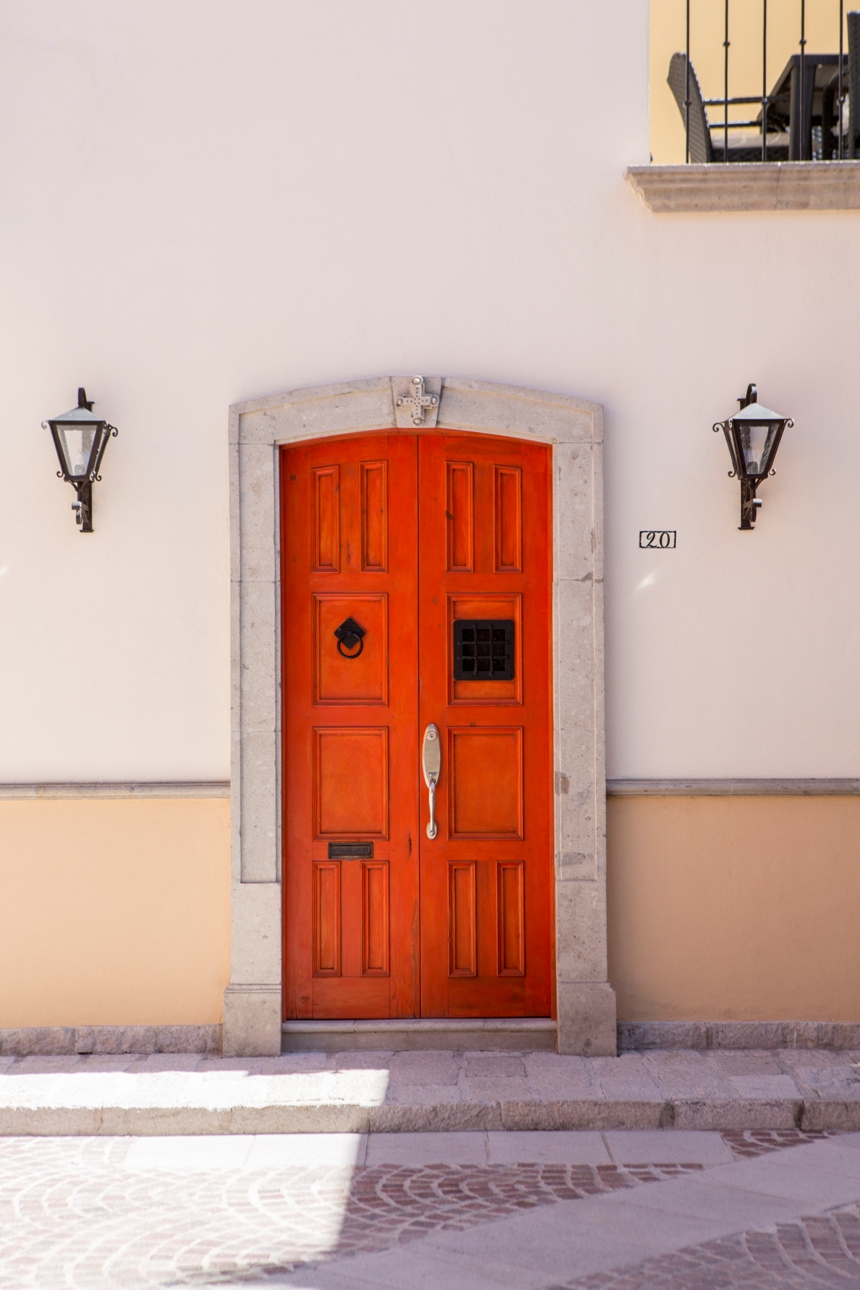 Featuring the typical materials of the area – such as cantera stone, mezquite furniture, and superb ironwork – the Rosewood San Miguel de Allende is a delight for the senses.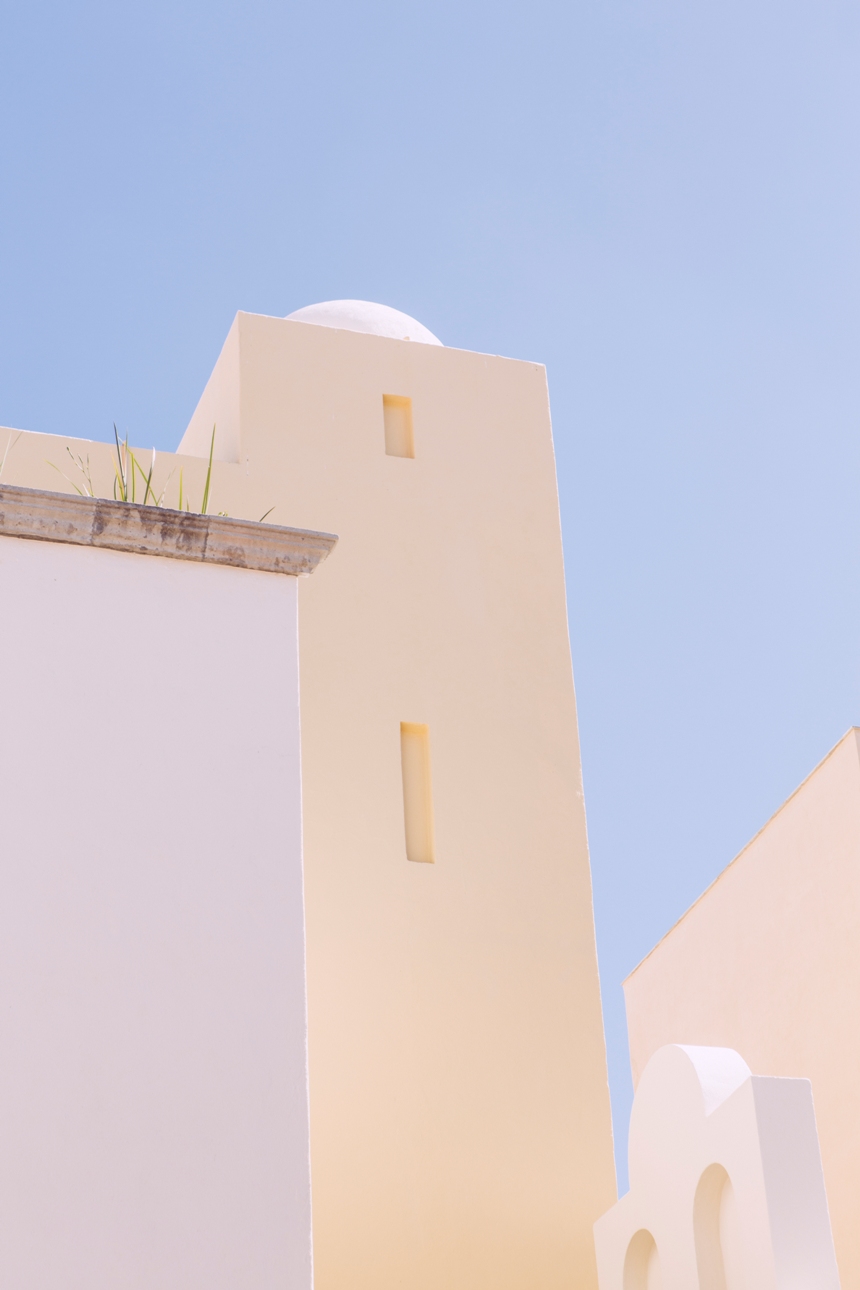 No color choice is accidental here. The way the sun illuminates each space has been carefully studied, to maximize the beauty and harmony of the construction.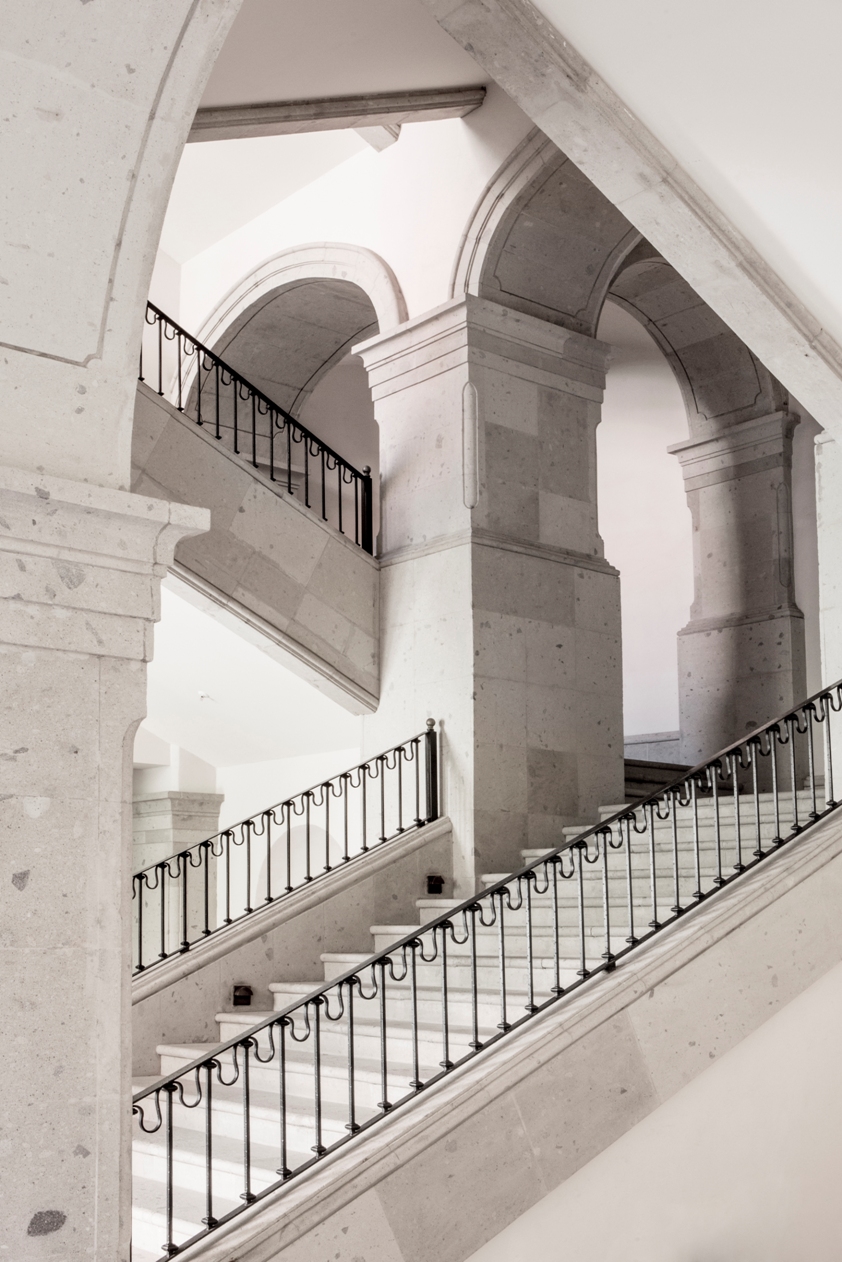 The understated magnificence of the main stairs provides cool solace from the midday sun. We have rarely seen a more effective and distinctive use of grey tones. And, what about those impressive archways?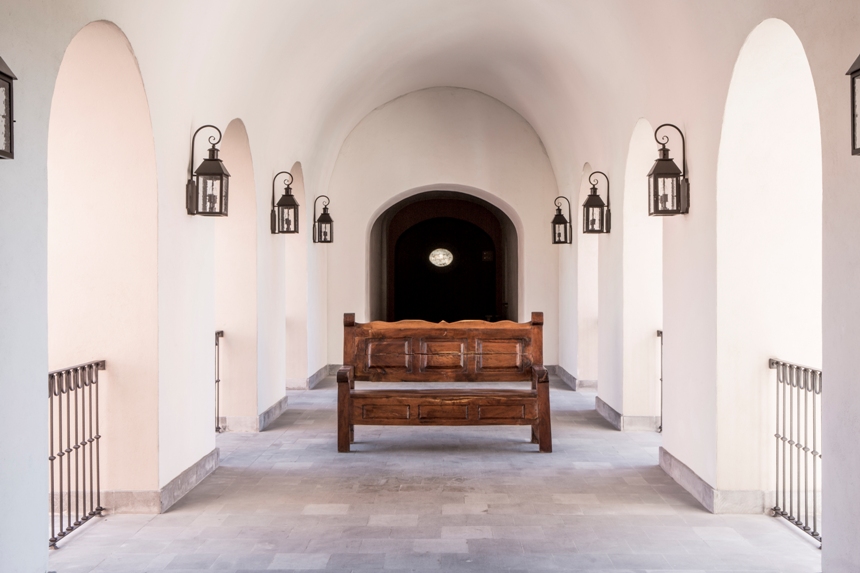 Extraordinary, one-of-a-kind furniture is strategically placed in order to highlight certain spaces; while the architectural setting also punctuate the nuances of the piece.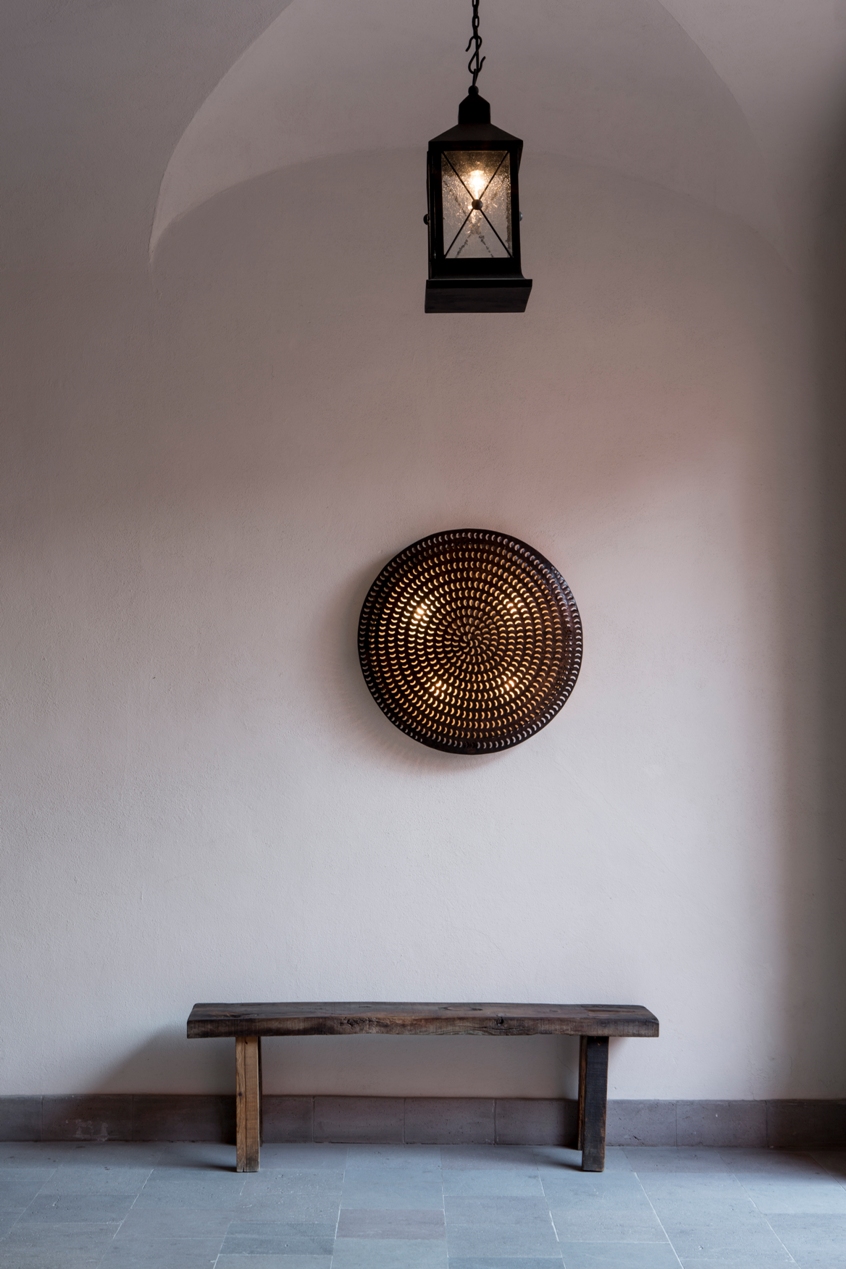 Who said large spaces need huge furniture and tons of decoration? When you have pieces with the quality of those showcased throughout Rosewood San Miguel de Allende, less is more.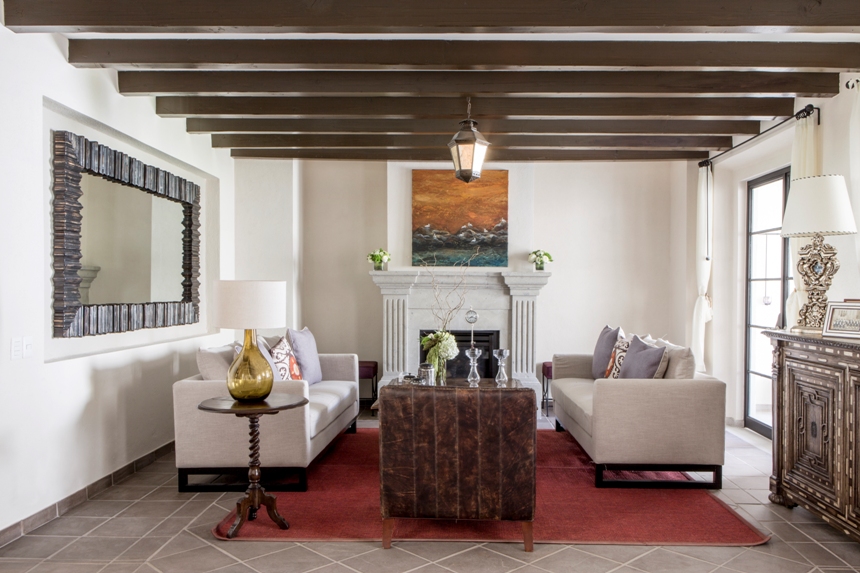 The comfort and distinction of each space is reinforced by the impeccable textures and natural feel of the materials. Unexpected juxtapositions and refreshing pairings make for an unforgettable style that allows Rosewood San Miguel de Allende to be permanently imprinted in the memories of its guests and visitors.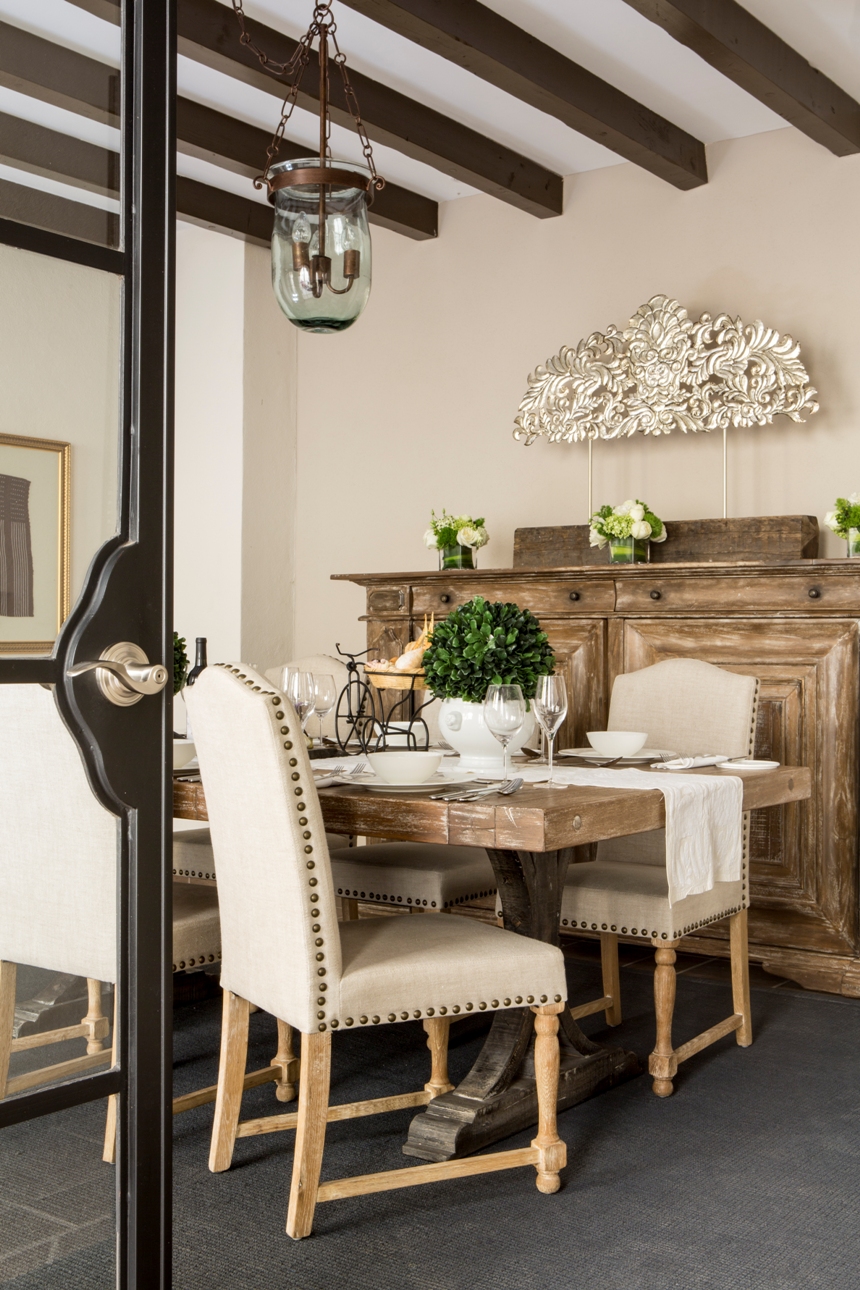 Modern touches, soft texture, sturdy elements, and several touches of nature play with the ever-present San Miguel style. The eye is enthranced and the spirit is content.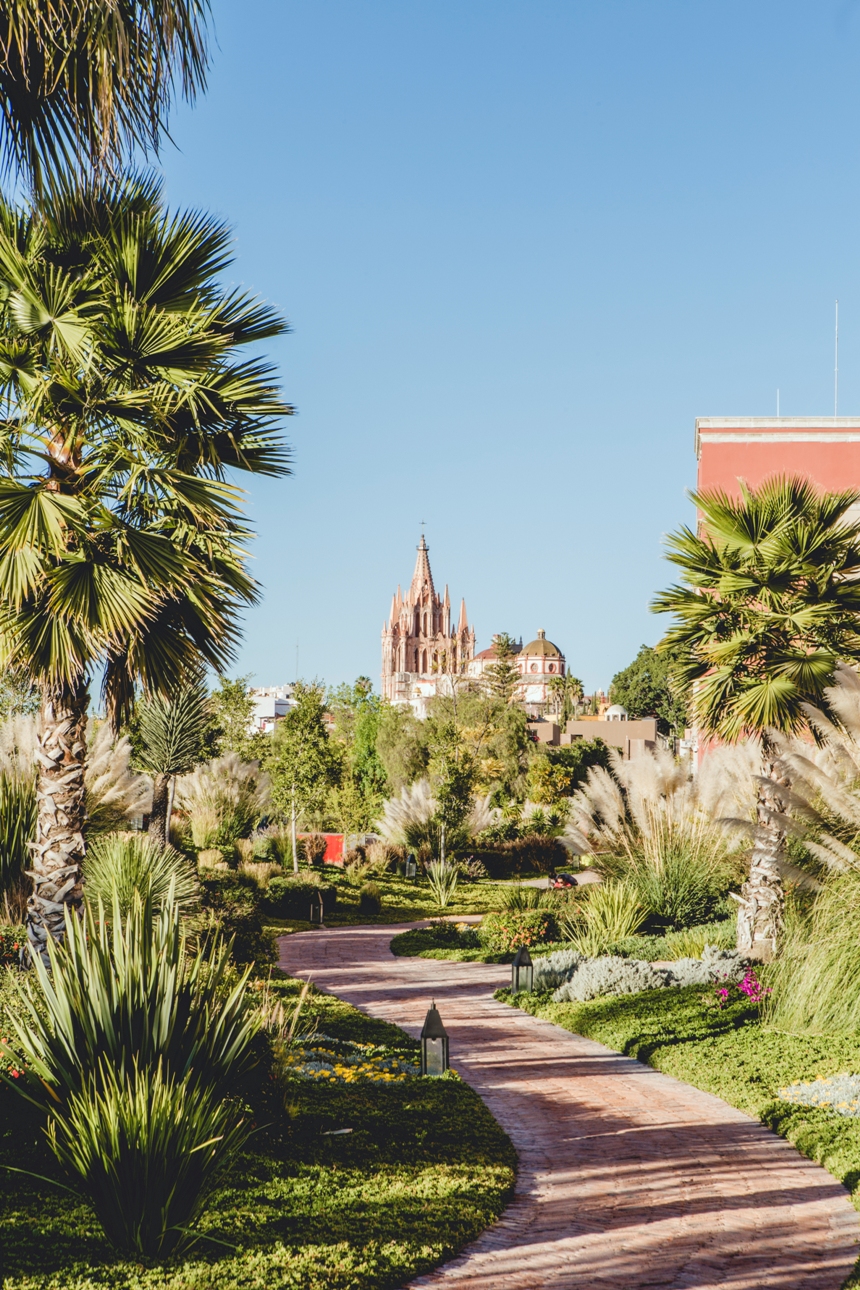 It's difficult to leave the comfort of your room at Rosewood San Miguel de Allende, but who could resist the call of the Parroquia's tolling bells? If there is a path toward happiness, we think we've found it!