Hello hello from  the fantastic balcony of AKA Central Park , a lavishly cozy home-away-from-home where only the chicest stay and play. Looking for the perfect manhattan hotel residence, only minutes from 5th Avenue and Central Park but still feels like home? We've found the perfect.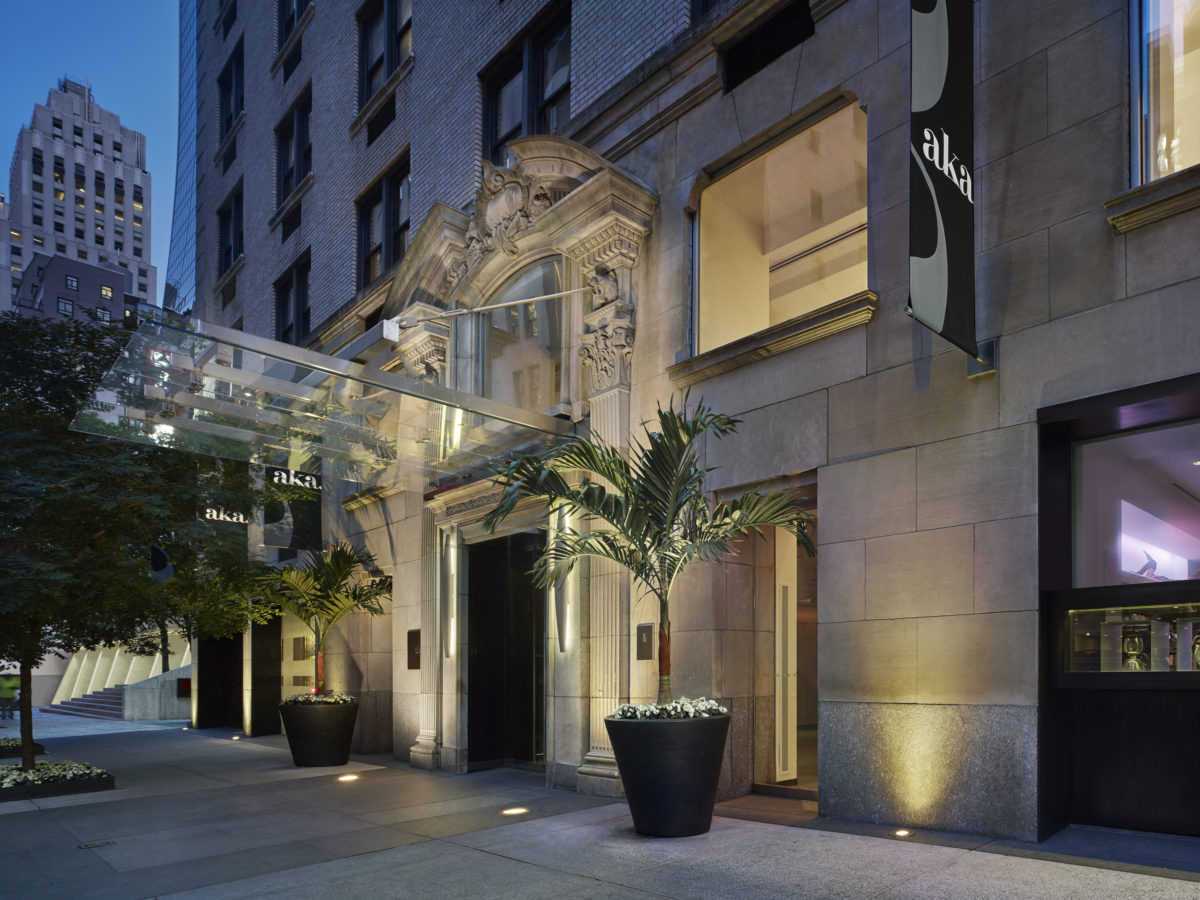 Welcome and swoon …the doorman will catch you. A gateway to grandeur, the clean lines of this modern hotel will keep you feeling cool, calm and collected, ready to tackle whatever your stay in NYC holds for you. The apartment-like set up is ideal for families looking to spend more than few days in the big apple.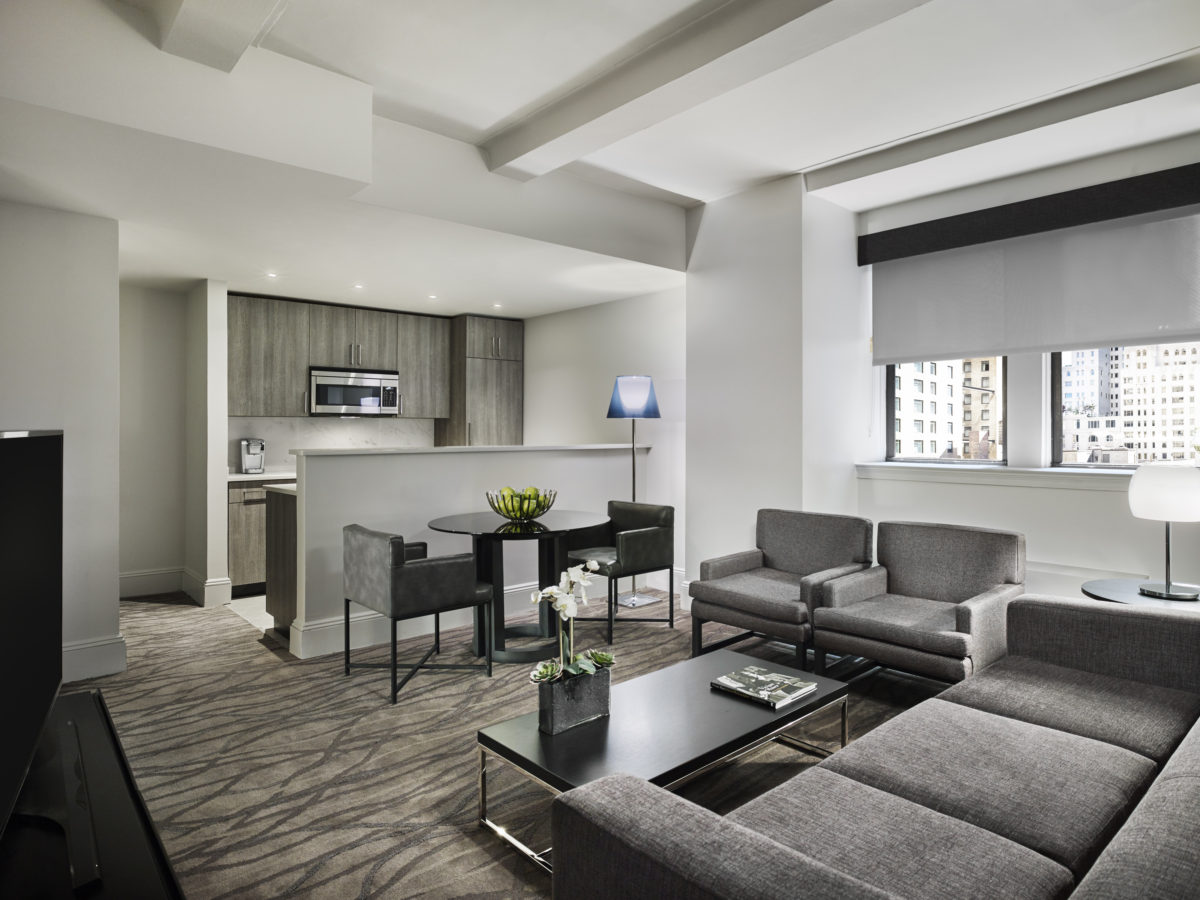 Settle into the easy, contemporary decor. It's effortless to make this swanky loft your own. With no distractions, you can focus on projects or completely let go, immersed in all that manhatten has to offer.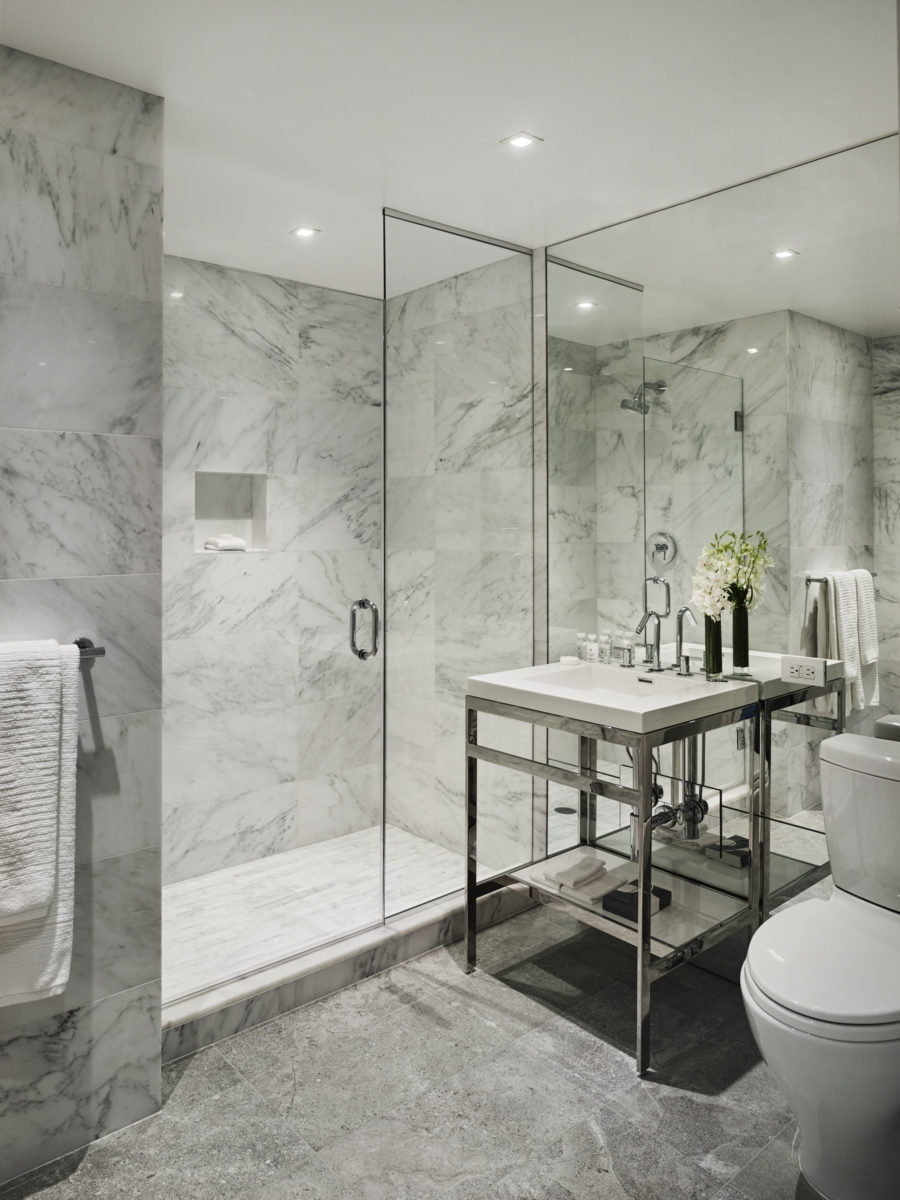 Step into the stylish bathroom with mosaic stone flooring and Emperador Costa stone walls. After you lather up with Bvlgari bath amenities, wrap up in sumptuous towels and robes. Recharge and rest.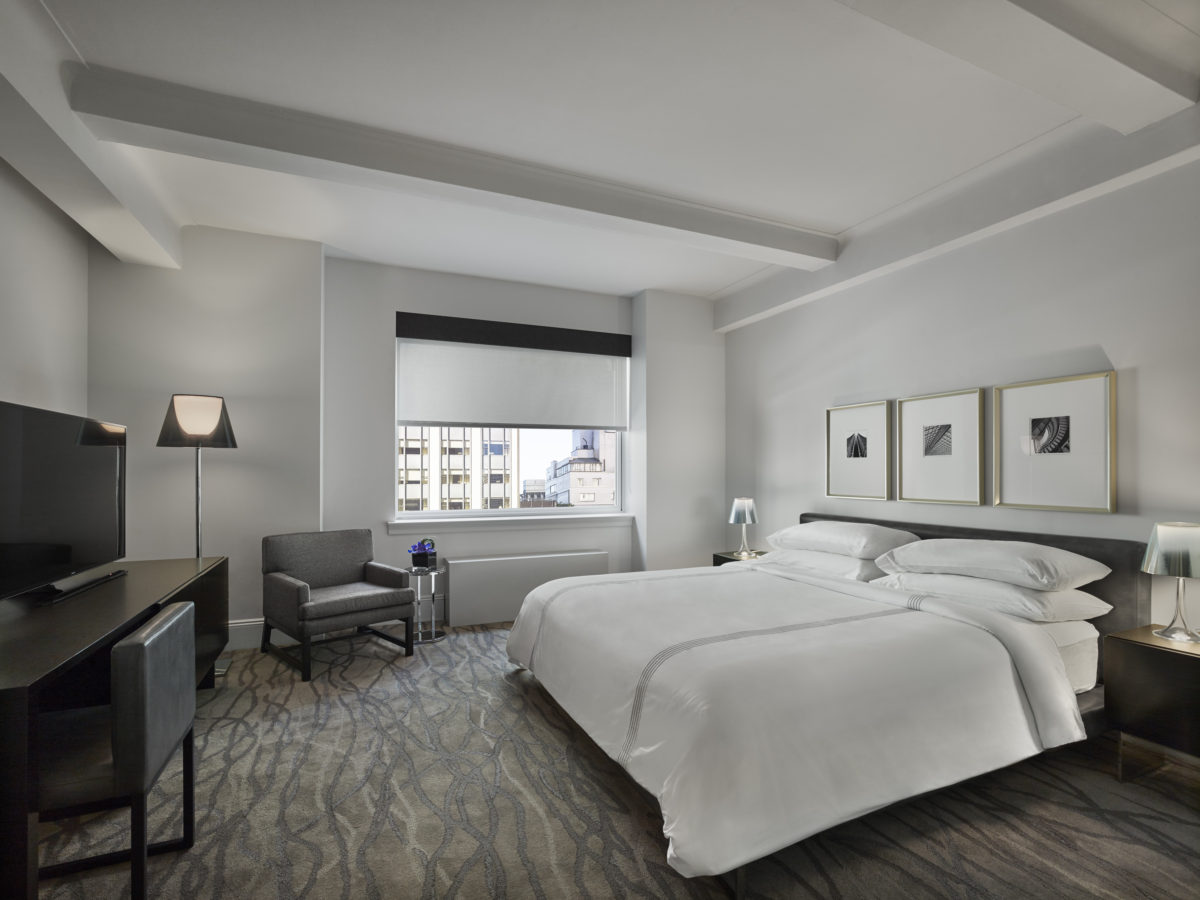 Climb into the plush king-size bed, lay back in the peace and quiet and kiss the day goodbye. Tomorrow you'll arise to the cityscape through the window, inspiring you to make the most out of yet another day.