We spent the afternoon in the incredible presence of Victor Martinez Baez of UNICO 2087, learning about all of the beauty and magic happening in the Riviera Maya. we asked him what makes the vibe so incredible at UNICO 2087.
He said, "There is something about the lifestyle of our clients that makes it such a special place. It's is quite hard to choose one thing since, of course, our facilities and staff are key! But, in all honesty, it is our guests' attitude and free spirit that makes it for me. Plus the fun activities and experiences we offer, and the impeccable and unique interior design of Contemporary México, are what I love the most."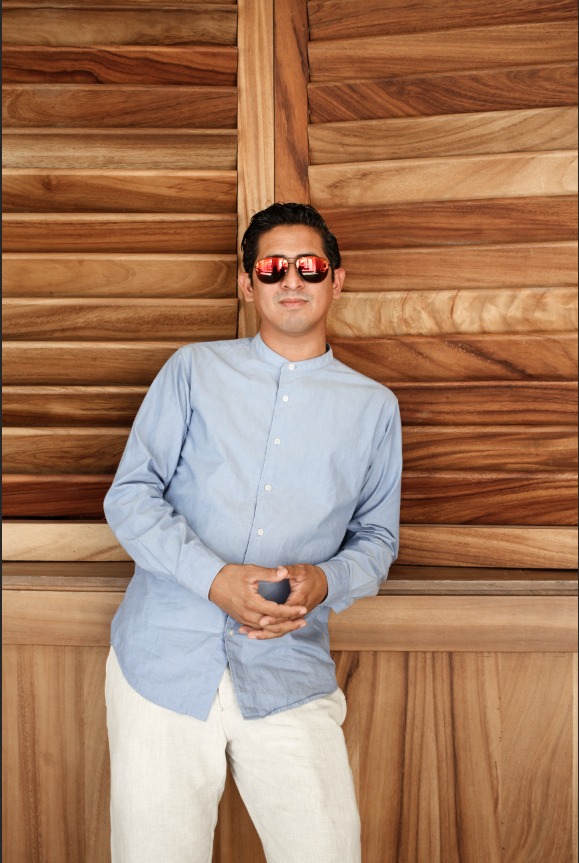 "Every piece of fabric, construction and décor elements at the Resort is from within México and if possible a local supplier; the owners went on a trip around the Yucatan peninsula and south of México to find inspiration and partner with Local artisans so that we could showcase the genuine and real México throughout the Hotel interior design."
We love that UNICO really lives up to its name, thinking locally and artisanal, making each and every detail as one-of-a-kind as the memories made there.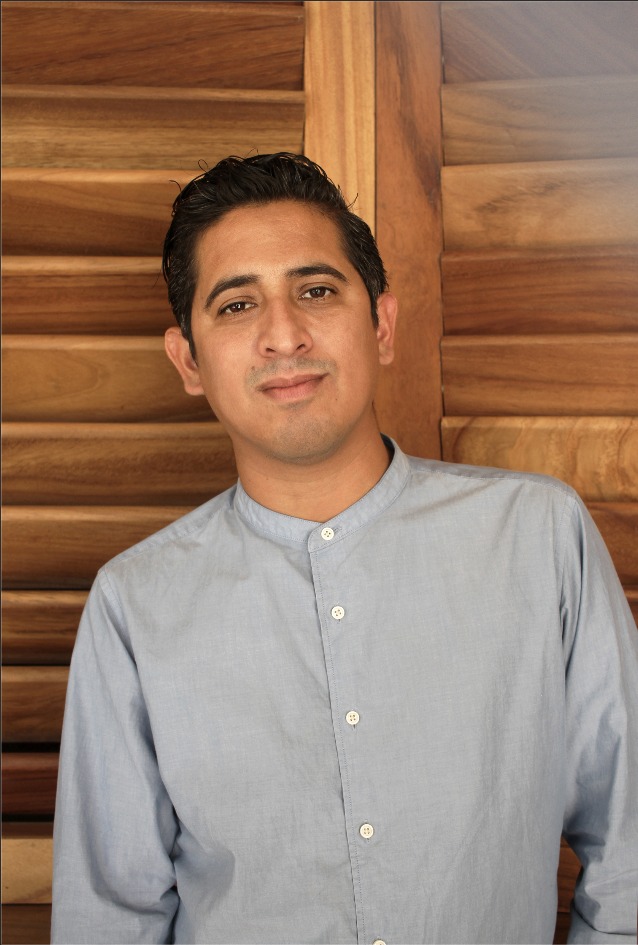 Curious about his role as Sales Manager at UNICO 2087, we asked what inspires him about what he does. He was quick to answer, "My father is my biggest inspiration. He worked in Sales his whole life and I always grew up looking up to him. Now, I am the Leisure Sales Manager for such a prestigious Resort, and I know my family is proud of me… and so am I. Another major inspiration is seeing our guests' satisfaction at the Resort, and most importantly, to develop and continuously grow the collaboration with our key partners in the travel industry."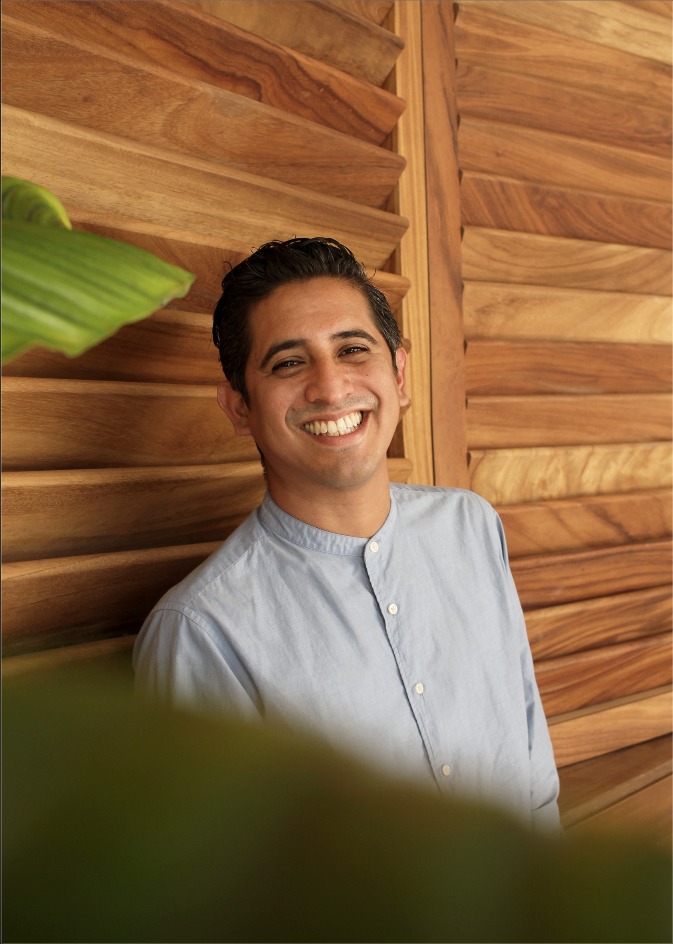 "Everyday I have fun at the office. I am very lucky to call many of my peers friend,s and we make jokes and have a good time while working. Recently, a Travel Advisor asked me to pose as Superman in a photo because they truly see me as a partner that provides support and sometimes becomes a "hero" when it comes to assisting their clients. Not only is it fun, but also such a sweet gesture from this amazing Travel Agency that I love working with."
It's clear that Victor LOVES what he does! He tells us, "All you need to do is go to my Instagram page to find out what I think about this piece of Heaven that I am lucky to call home (@victorlivesinparadise). I truly believe this is indeed Paradise on Earth, from the stunning white sand and turquoise water to the cultural aspects, amusement parks and beautiful nature that includes unique underground caves and cenotes. On top of that, there is an energy in most people that choose to live here that you can't describe! I'm sure is the same energy that made the Mayans establish their civilization here, too."