Welcome to one of the most inviting beach getaways in the luxury travel milieu, Viceroy Riviera Maya! Tucked away in lush jungle foliage, this amazing spot is as hidden as it is exclusive. Only those in the know meet up here for their posh getaways.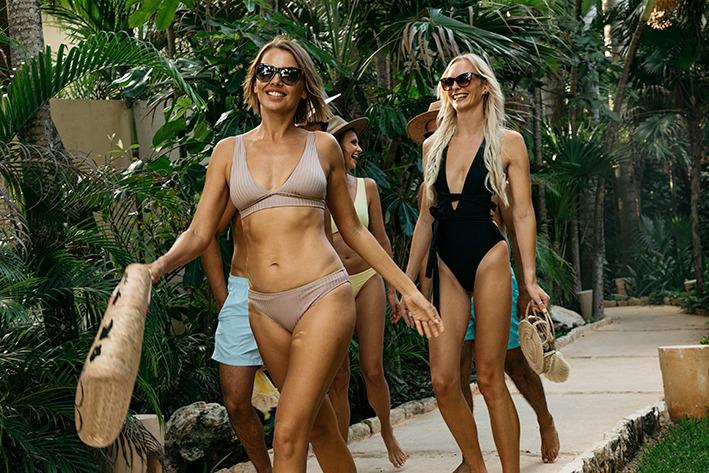 When jet-setting friends from around the world find the time to reconnect, they know exactly where to do it. Gathering at the Viceroy Riviera Maya is the ideal escape from a busy life. It's time to kick off their sandals, dig their toes in the sand, and have some fun!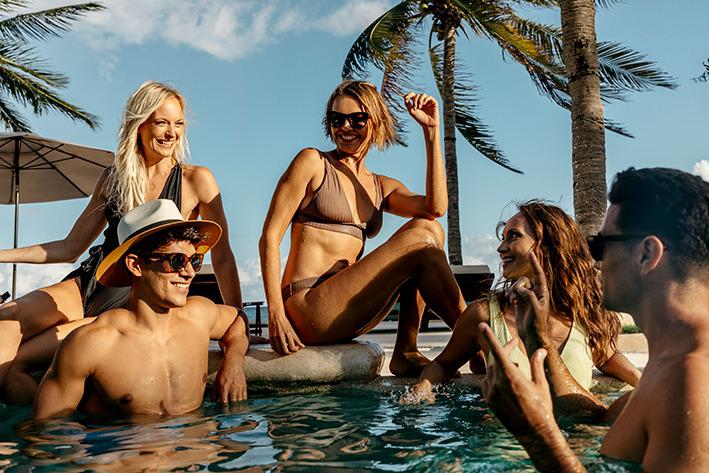 Where to first? Why the pool, of course! Laughing and relaxing under blue skies, feeling the sun on their shoulders, there's no better way to initiate this festive friendcation.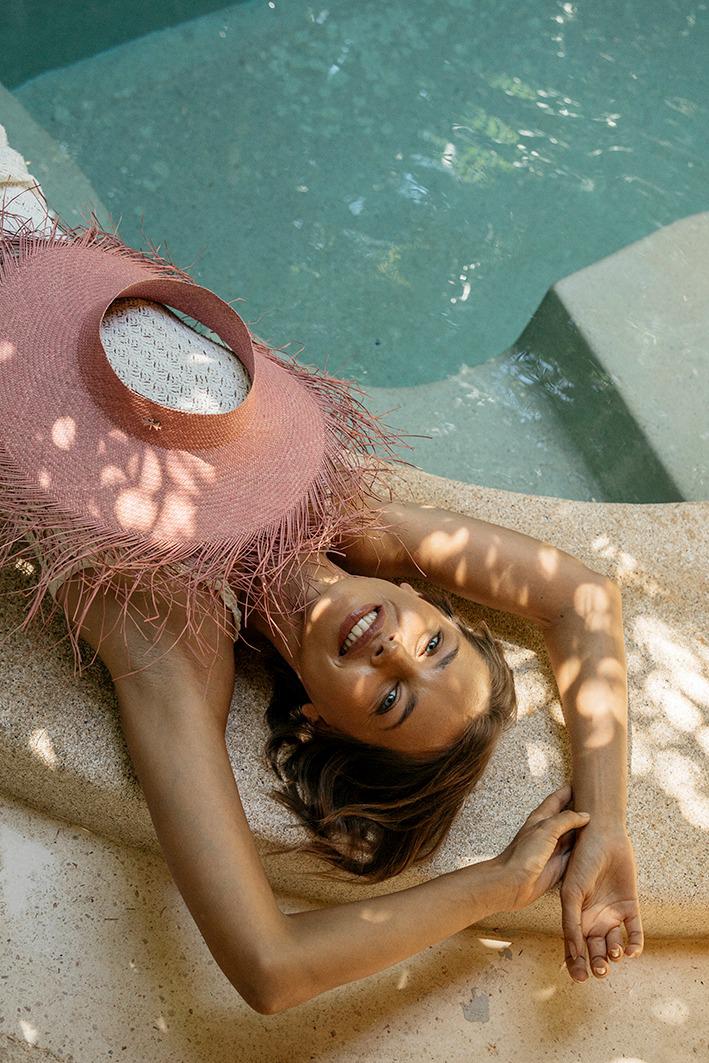 Nina stretches out and soaks up the good vibes of her friends. Being with your chosen family recharges your batteries – you connect with yourself and with some of your favorite people. Whether it's a little midday champagne or a quiet moment to reset after a hectic week, everyone gets exactly what they need.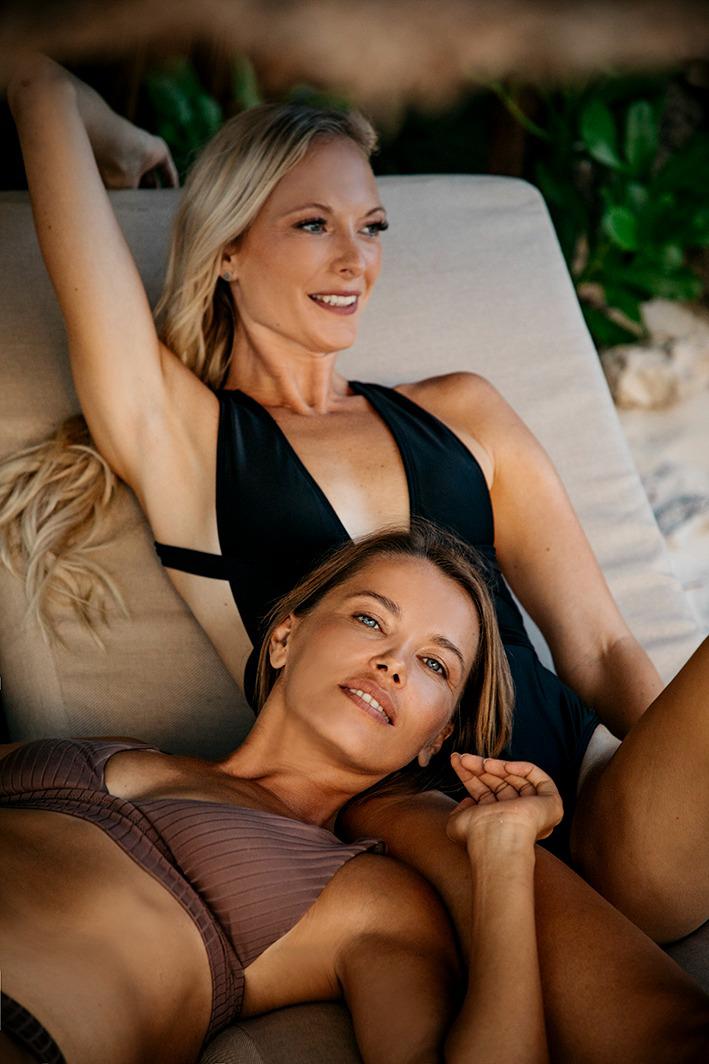 Nobody understand us like our closest friends. Despite living in different countries, Nina and Katia never feel very far away from each other. The moment they're together, it's as if not a day has passed. They pick up right where they left off.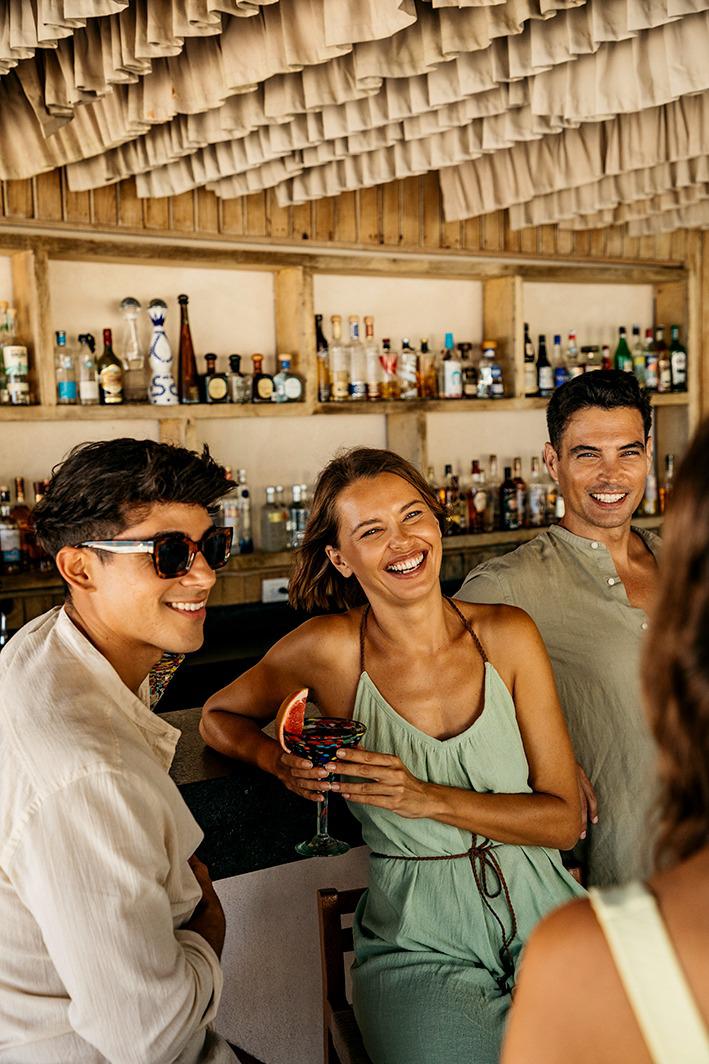 After lounging around the pool and settling into the Viceroy Riviera Maya for their epic friendcation, it's time to grab a cocktail and a snack. Pepe Ibáñez serves up his excellent energy as well, making sure they are having a wonderful time and have everything they need to keep the party going.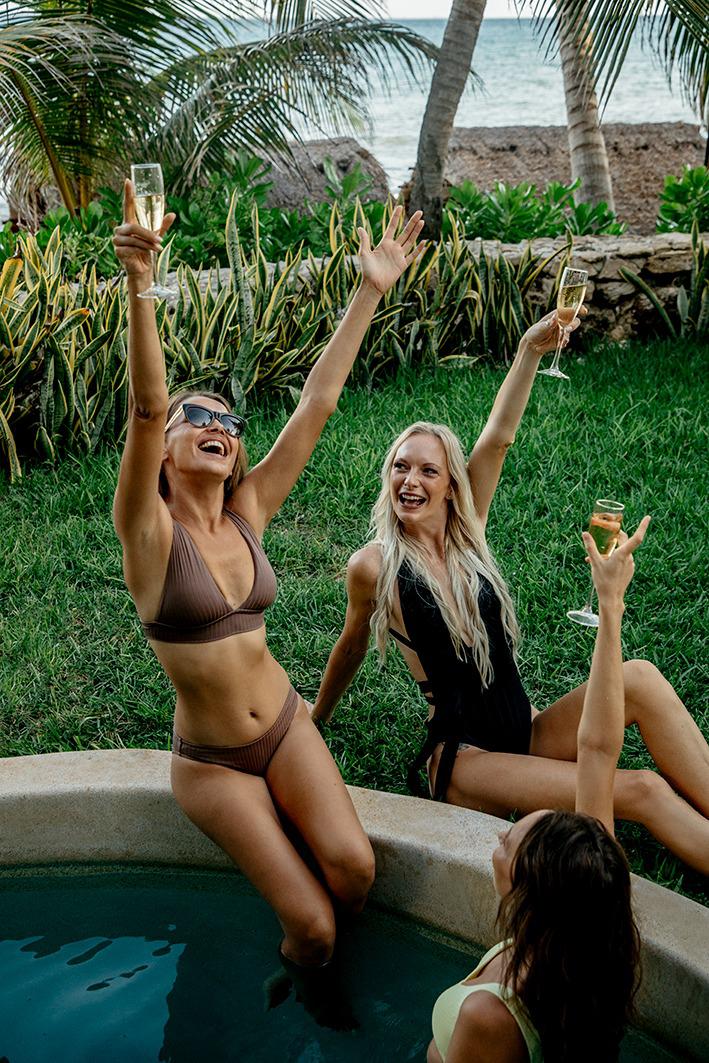 With friends as good as these, every moment is picture perfect. Beyond laughs and drinks, they take time to unwind and destress, taking advantage of all of the beautiful spaces and spiritual spa experiences.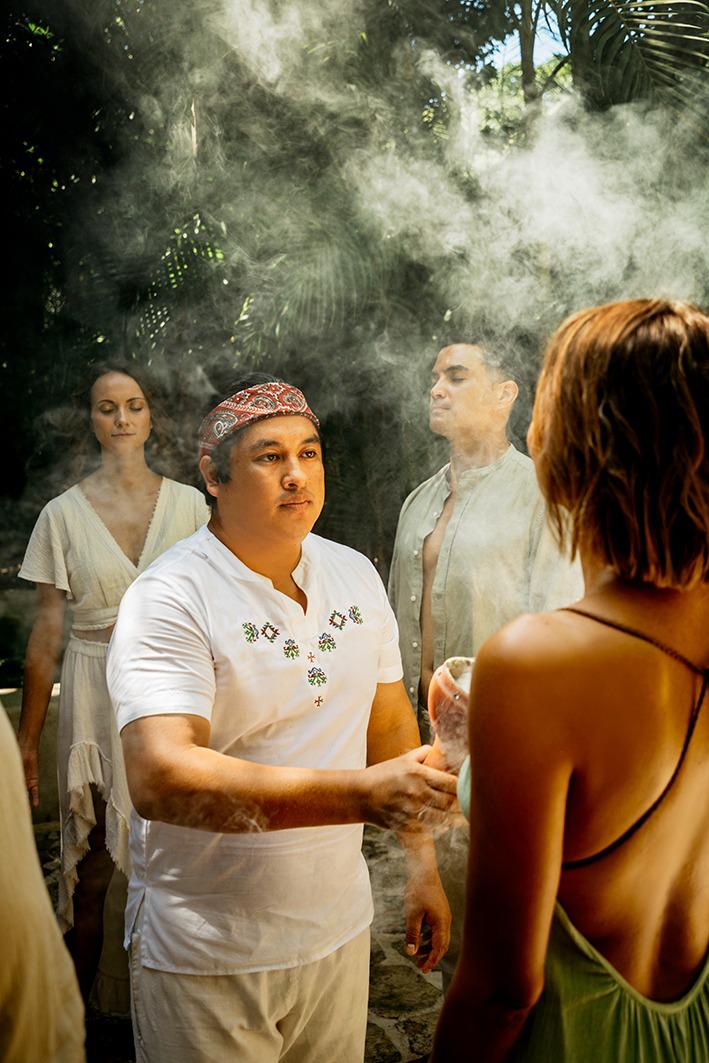 Among some of their most unique experiences is having a traditional ceremony, or limpia. Taking self-love to another level, Julio Cesar Morales Hernandez, leads a deeply healing Máak Bacab ritual to leave stress behind and amplify wellbeing.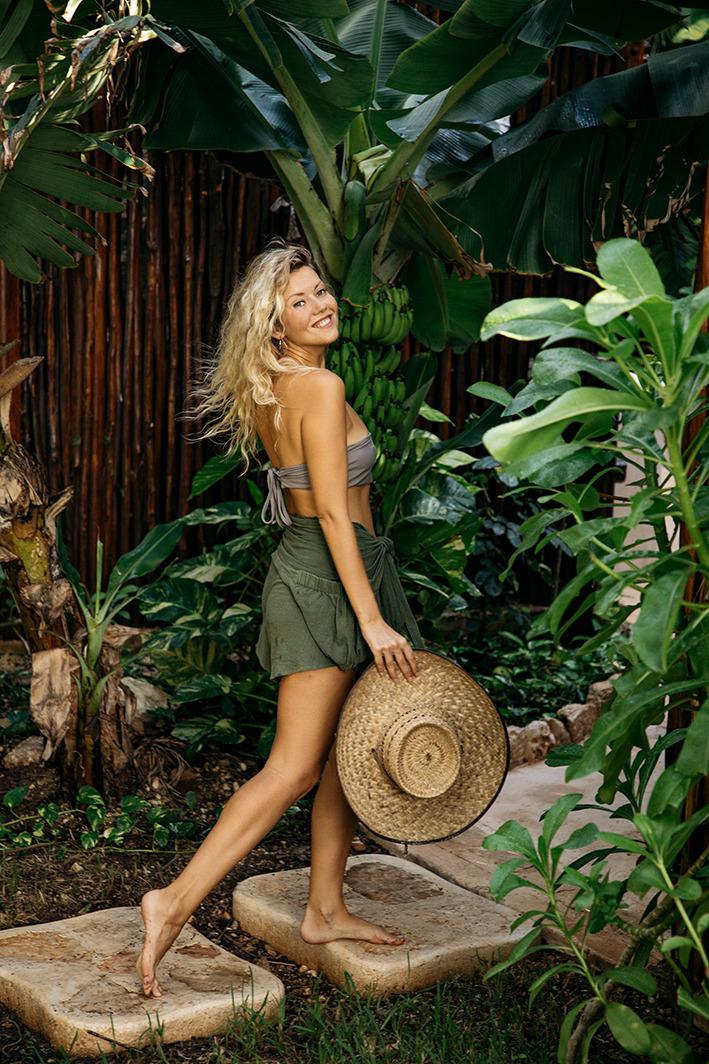 After Ashley spends time with her friends, she is ready for a quiet stroll alone to open the door to possibilities. Even in a tropical paradise as exclusive as this, she just might meet a new friend. And what do you know? Juan Carlos happens to be stretching his legs as well.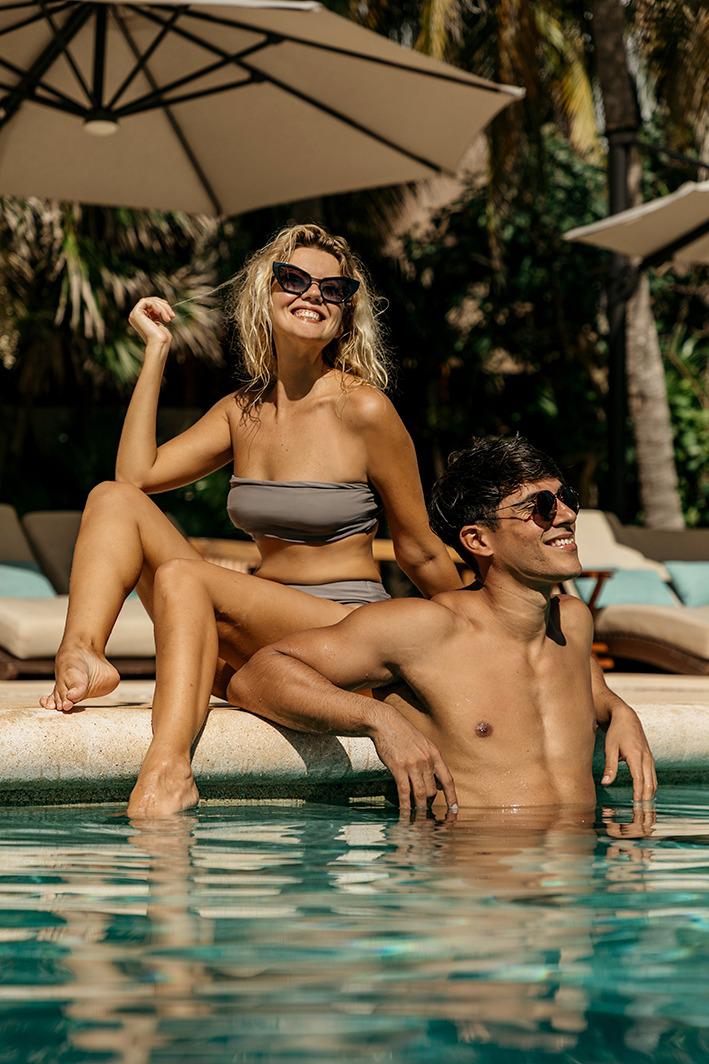 While chatting and getting to know one another, Juan Carlos suggests they visit the pool. A perfect day, sunny and bright, jumping into the cool clear water is a refreshing as it is fun. New connections can be just as energizing as beloved familiar ones.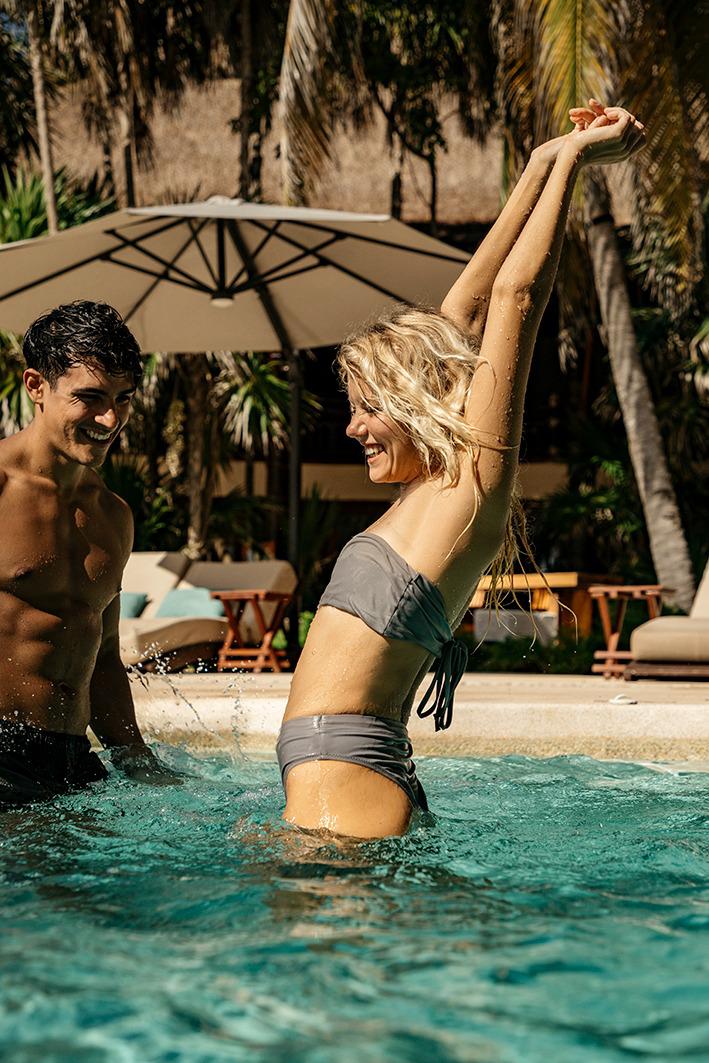 Pretty soon water is splashing and sparks are flying. Who said adults don't need some play time too? This is what escapes to the beach are all about. Surrender to the moment and forget about to do lists and the next project on the table. This time is for YOU.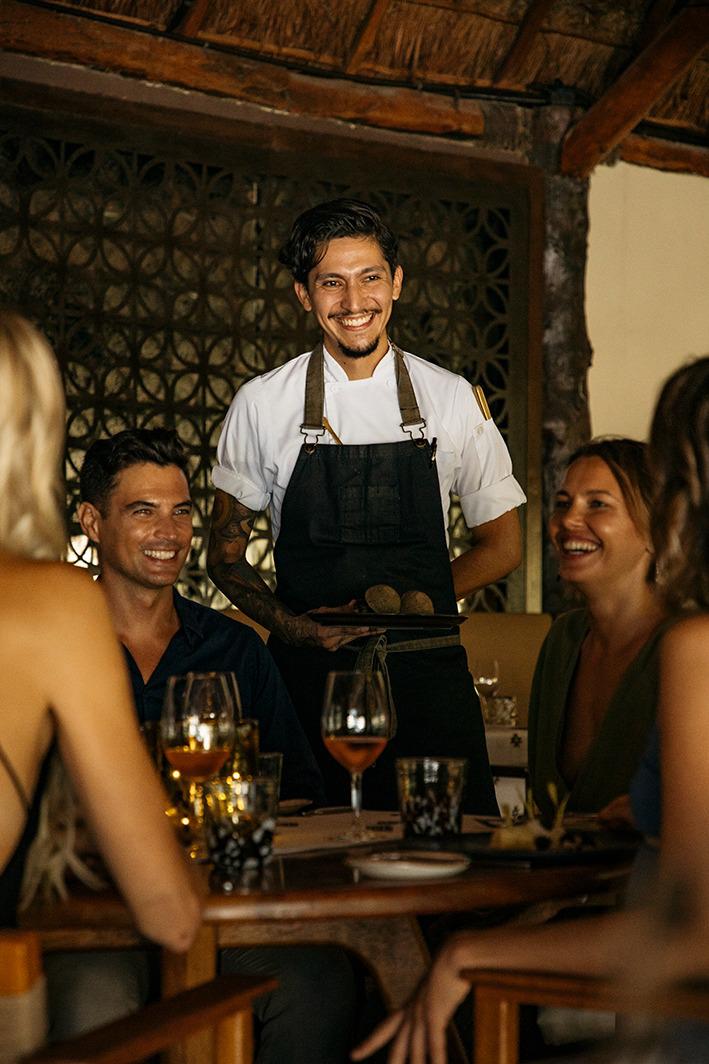 After all that fun in the sun, it's time to sit down to a sumptuous meal. Julio Chávez, chef of La Marea, knows how to create the perfect meal to inspire his guests. Ideal pairings of wine with delicious and fresh local ingredients, his dishes get better with every bite.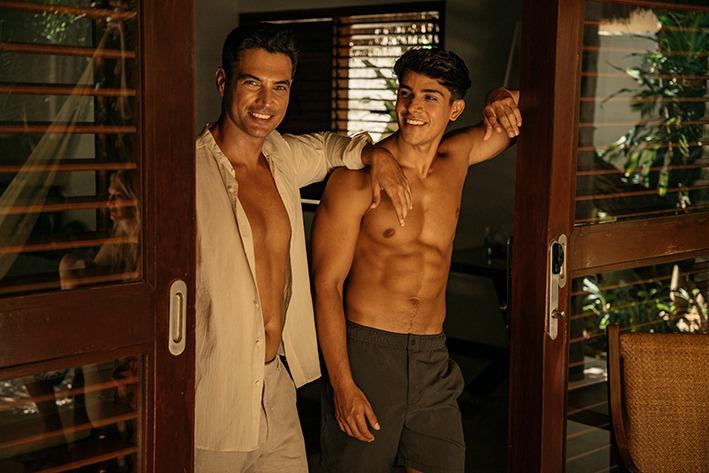 Downtime is essential to any friendcation, which is why we love the ambiance of the Viceroy Riviera Maya's rooms. They maintain the natural feel of the outdoors with rich warm wood tones, surrounded by vibrant plant life, while also being effortlessly chic.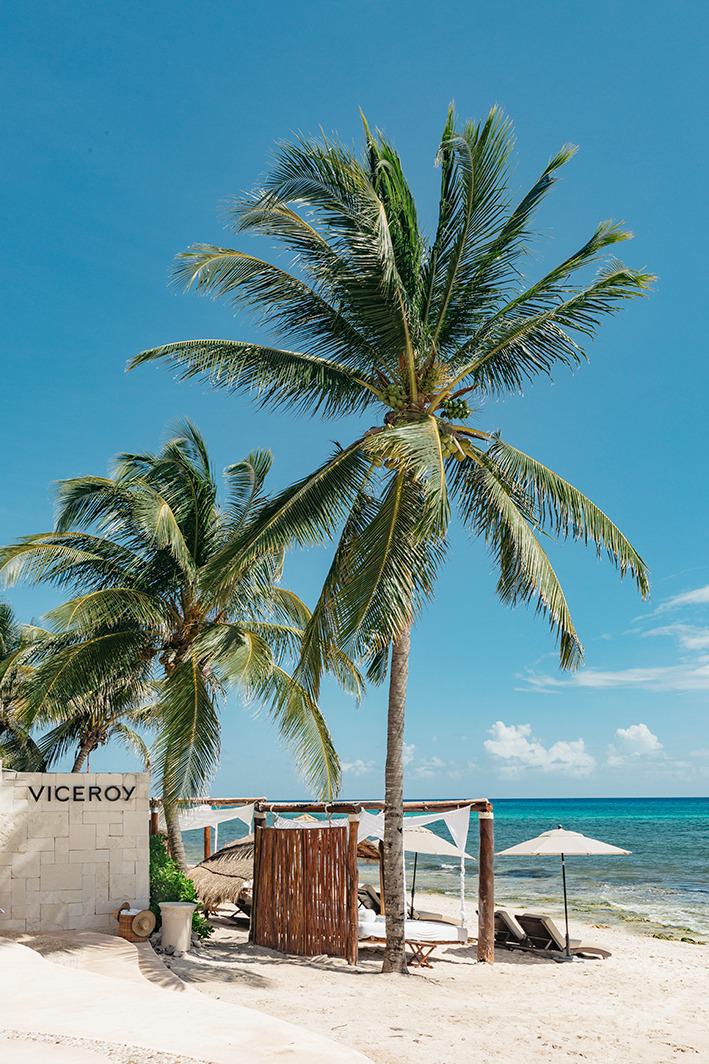 It's not long before they're craving the crystalline waters of the beach. The warm glow reaches their rooms where they drink it in as they ready themselves to watch the sunset together, a prelude to a festive night.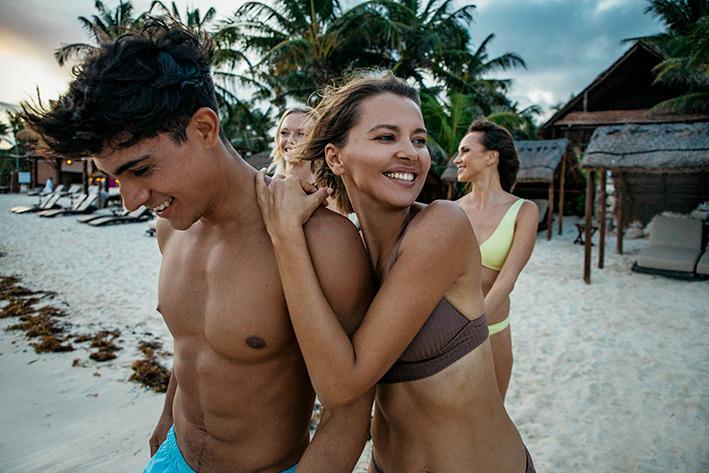 Barefoot on the sand and smiles on their faces, the crew heads out to the water's edge to breathe in the cool breezes coming off the water and watch the sunset. They relish the view as the skies light up in shades of yellow, orange and pink, listening to the soothing sound of the waves lapping softly against the shore.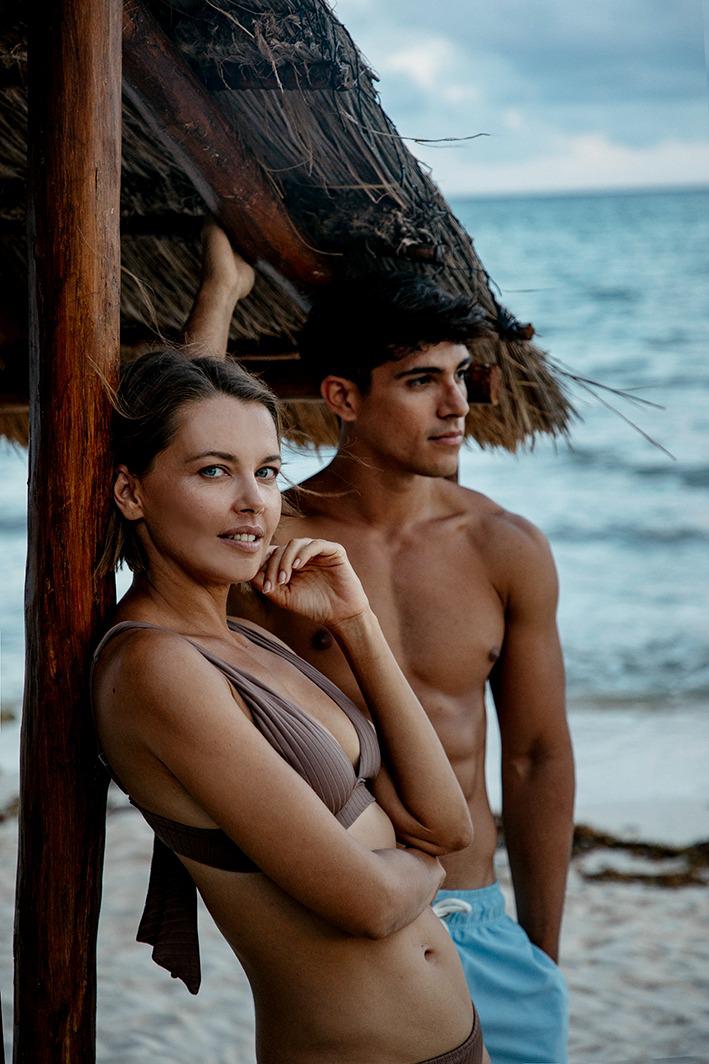 As the sun drops below the horizon, the vibrant hues from moments ago disappear, fading into the cool blue tones of evening. The tide rolls out. Experiences like these are as easy to enjoy as the changing of day to night – pure joy. Effortless.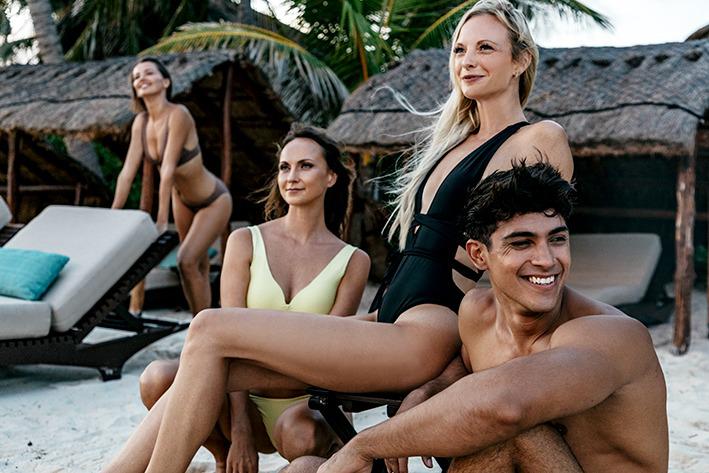 Sadly for us it's time to say goodbye to our beautiful new friends, but don't worry! They will keep on savoring their time at the Viceroy Riviera Maya.