Venice, with its beautiful winding canals and colorful buildings slipping behind curtains of fog, is shrouded in mystery. The romance of its watery streets melt even the hardest of hearts. Baglioni Hotel Luna Venice, located in the heart of the ancient republic, overlooking San Giorgio Island and the San Marco Basin, is the perfect pick for artistic and historic sights. With a view like this one, how could you go wrong?!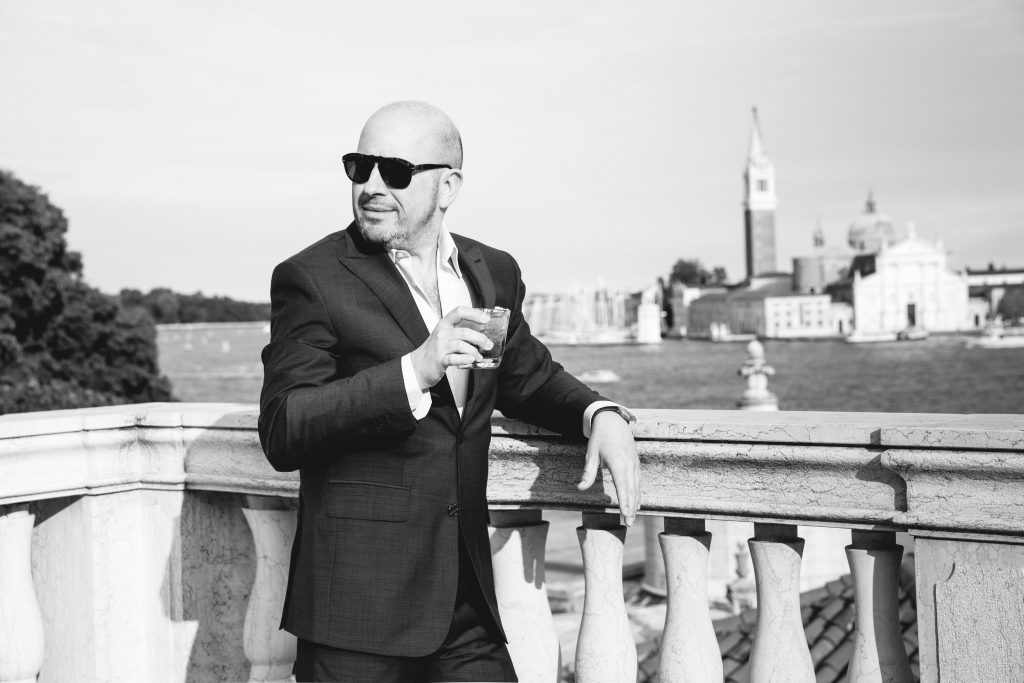 Mr Gianmatteo Zampieri, Hotel Manager of Baglioni Hotel Luna, looks amazing basking in the afternoon sun, sharply dressed and sipping on a Venetian cocktail, enjoying the most breath-taking view of San Giorgio Island from one of its palatial 100m2 private outdoor terraces. What a way to spend the afternoon!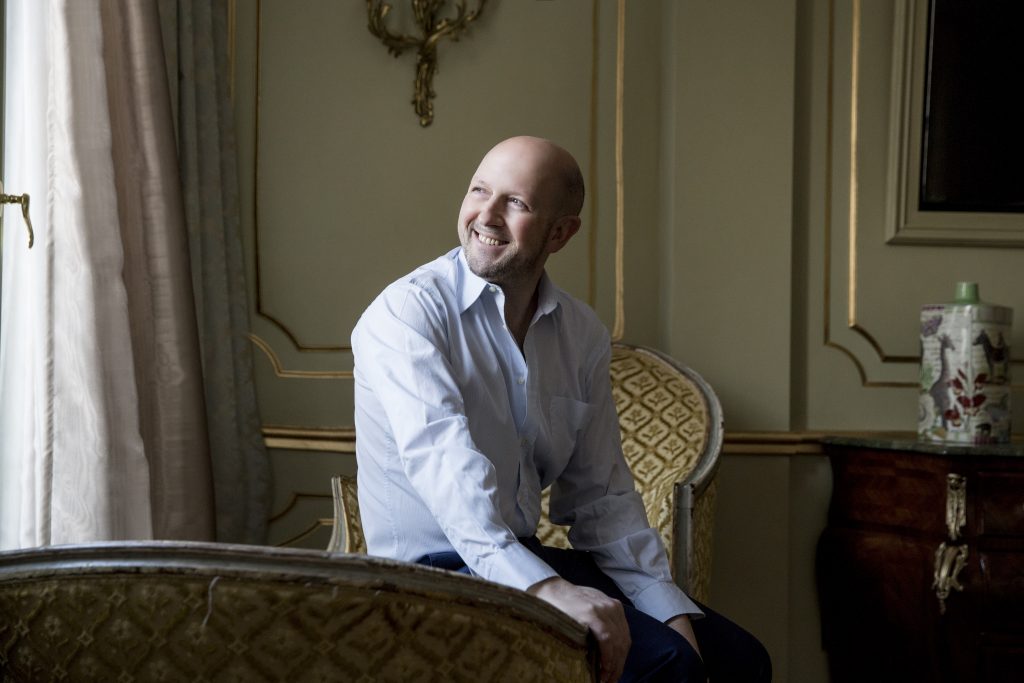 This signature suite was only recently revealed. Designed by their Milanese partner Rebosio+Spagnulo, it is part of the "Baglioni Suites" Collection and is hailed as the crown jewel of the collection. Zampieri relaxes in the living room, planning for the festivities of the night ahead. The San Giorgio Terrace Suite is a sumptuous space for the perfect party, to host a special event or just to take time for yourself.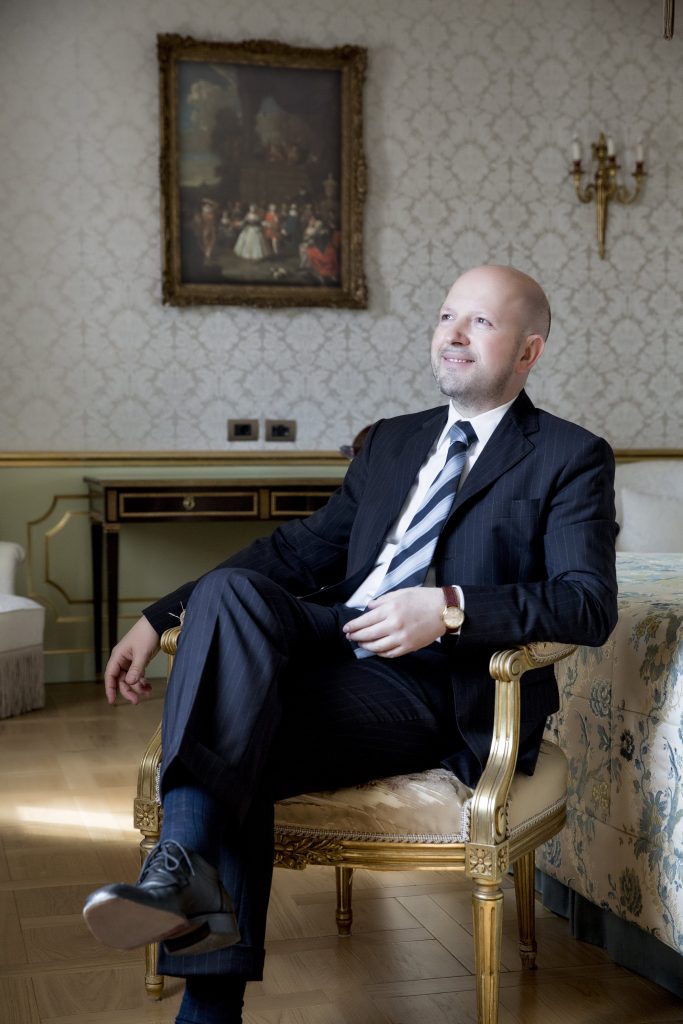 We couldn't get enough of the classy stylings in this room – from floor to ceiling, nothing had been overlooked. While we drooled over the spellbinding interior, Zampieri admired the spectacular panorama of the San Giorgio Island outside the window. The Signature Suite San Giorgio Terrace was definitely something to write home about.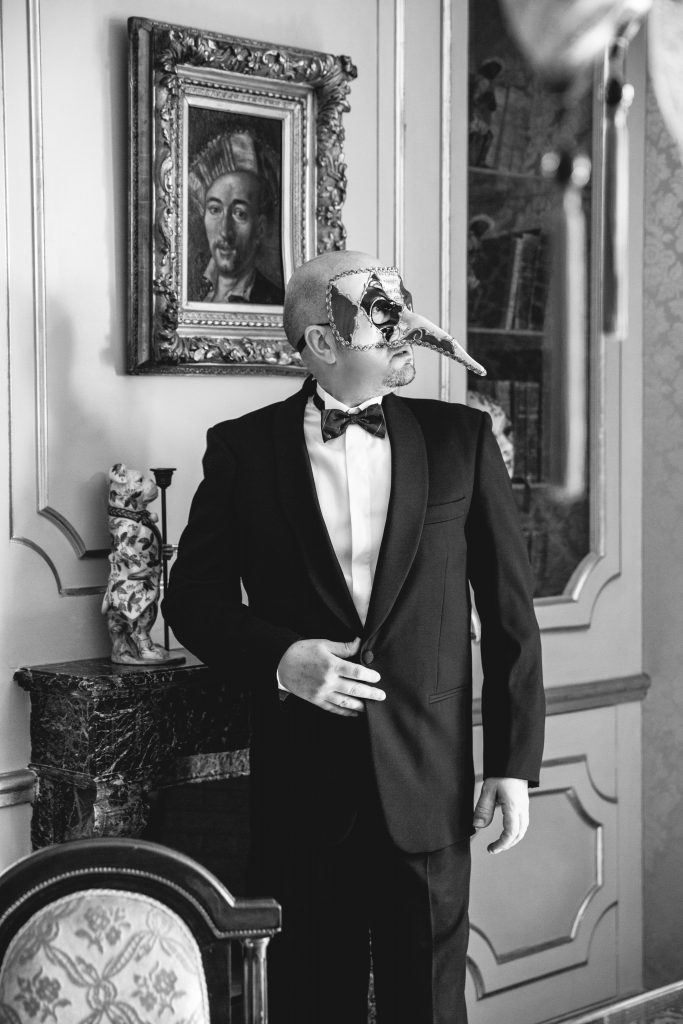 As all Venetian people do, Zampieri, born in Venice, loves Carnival. With Venetian couture, he attends the annual Carnival Gala Dinner and Party in the stunning Marco Polo Ballroom. This unique room, entirely frescoed by pupils of Tiepolo (XVIII century), never fails to impress its guests.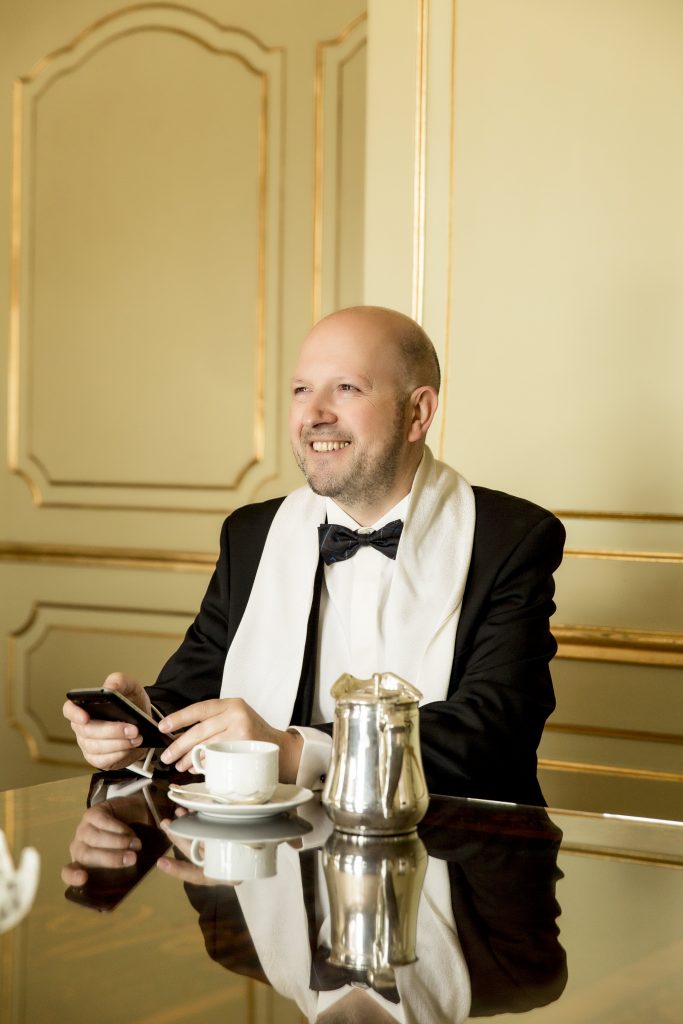 The Marco Polo Ballroom is so magnificent, you can gaze at its walls and ceilings for hours. You almost feel as if you are part of it's lavish history, sitting between its artists and their most inspired brushstrokes.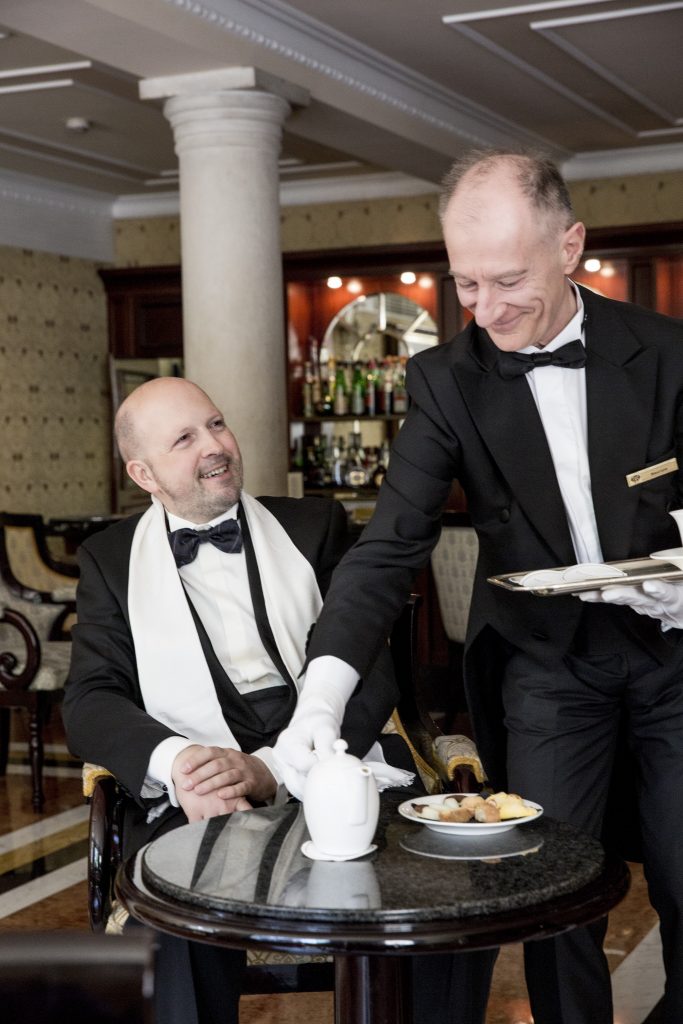 Later, Zampieri reclines into a cozy seat, relishing in the the elegant ambiance and stellar views of the Caffè Baglioni. Facing the famous "Giardini Reali" of Piazza San Marco, this is the spot for sipping a hot Italian espresso, checking in, and interacting with colleagues, friends or guests.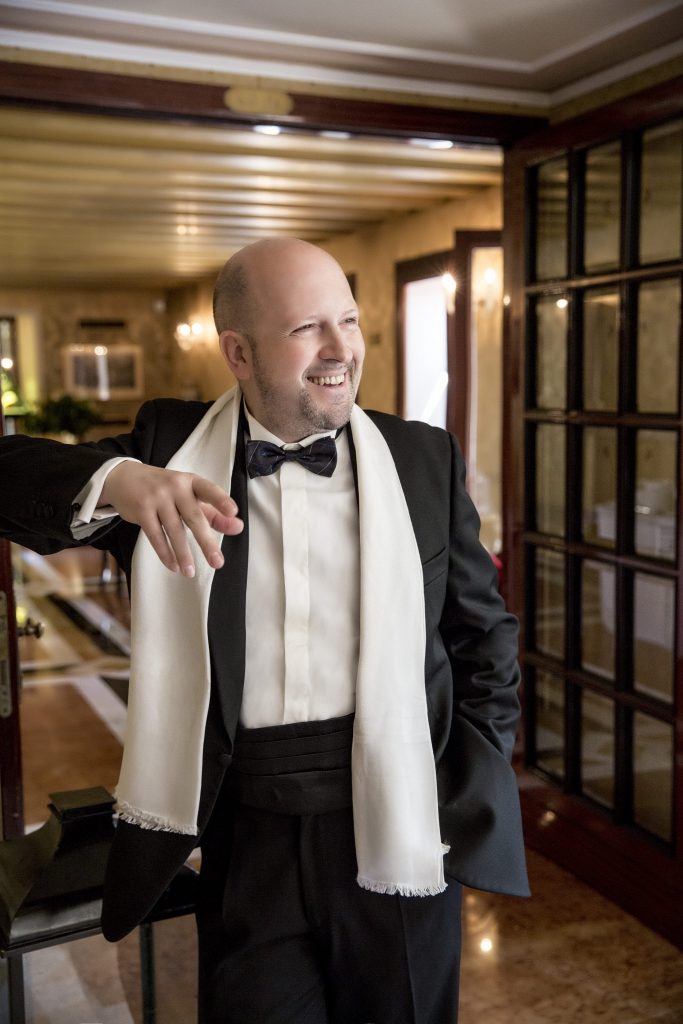 Historic brocade walls, warm ambient light and a romantic view of the plaza – what more could we ask for? Caffè Baglioni is delightful, tranquil and relaxing. Just finished shopping around town? This is a dreamy place to sit back and take it all in.
A preview of Venice wouldn't be complete without an iconic water taxi! Leaving from the private Hotel jetty, Zampieri is close to all of Venice's finest must-sees. Baglioni Hotel Luna boasts of an intimate entrance by gondola or water taxi. Where romance meets practicality – we love the intrigue of traveling this way.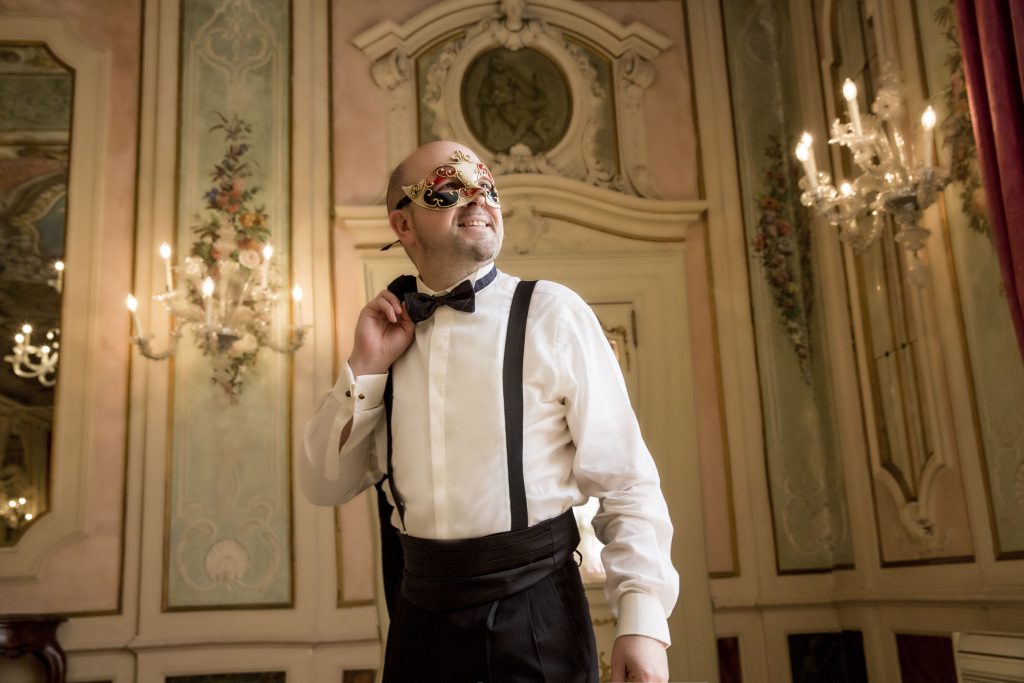 Zampieri was nothing if not a gracious host and a charming companion for the duration of our stay. While we soaked up all of the Venetian style we could, he led the way to more extraordinary parties, alluring spaces, and fascinating details of the Baglioni Hotel Luna. We can't wait to return!