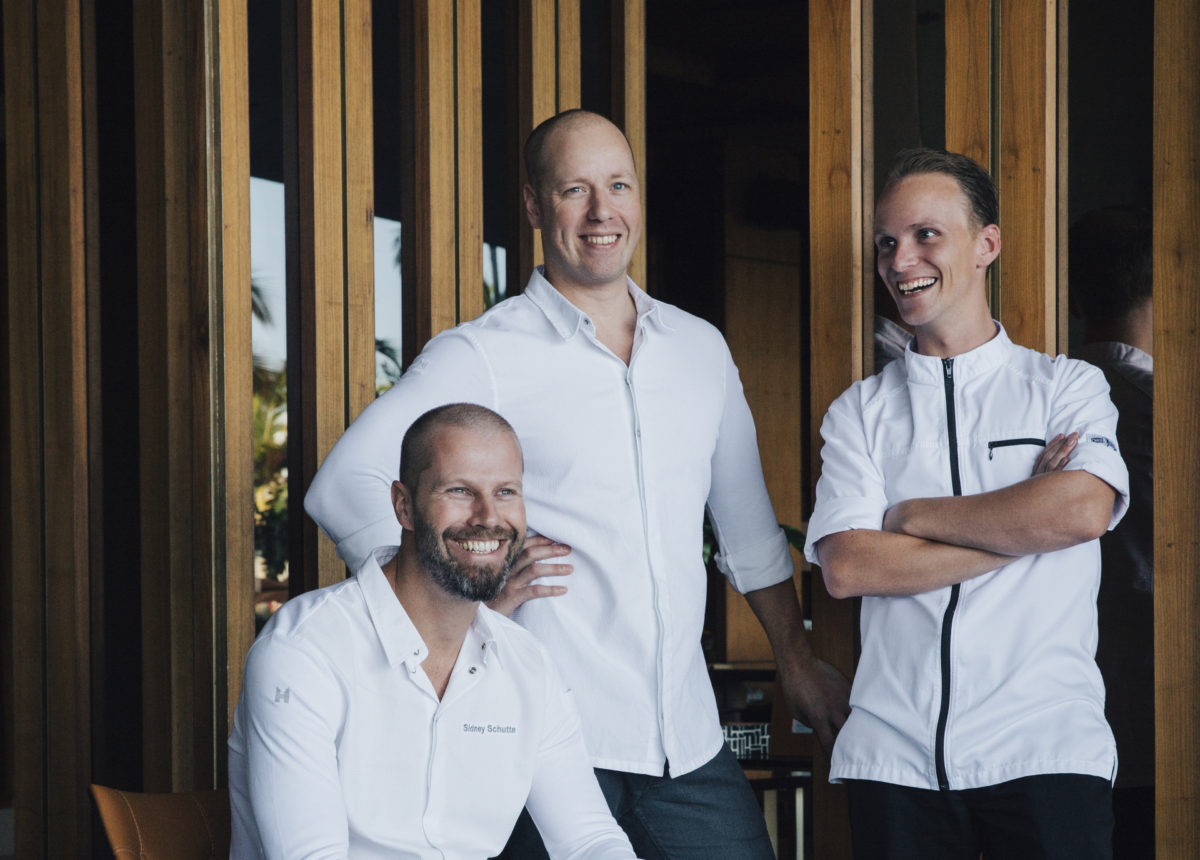 Grand Velas Los Cabos: Gastronomy & Design
Time to relax! And where better? Under calming blue skies, beside swaying palms in the ocean breeze, at Grand Velas Los Cabos, of course!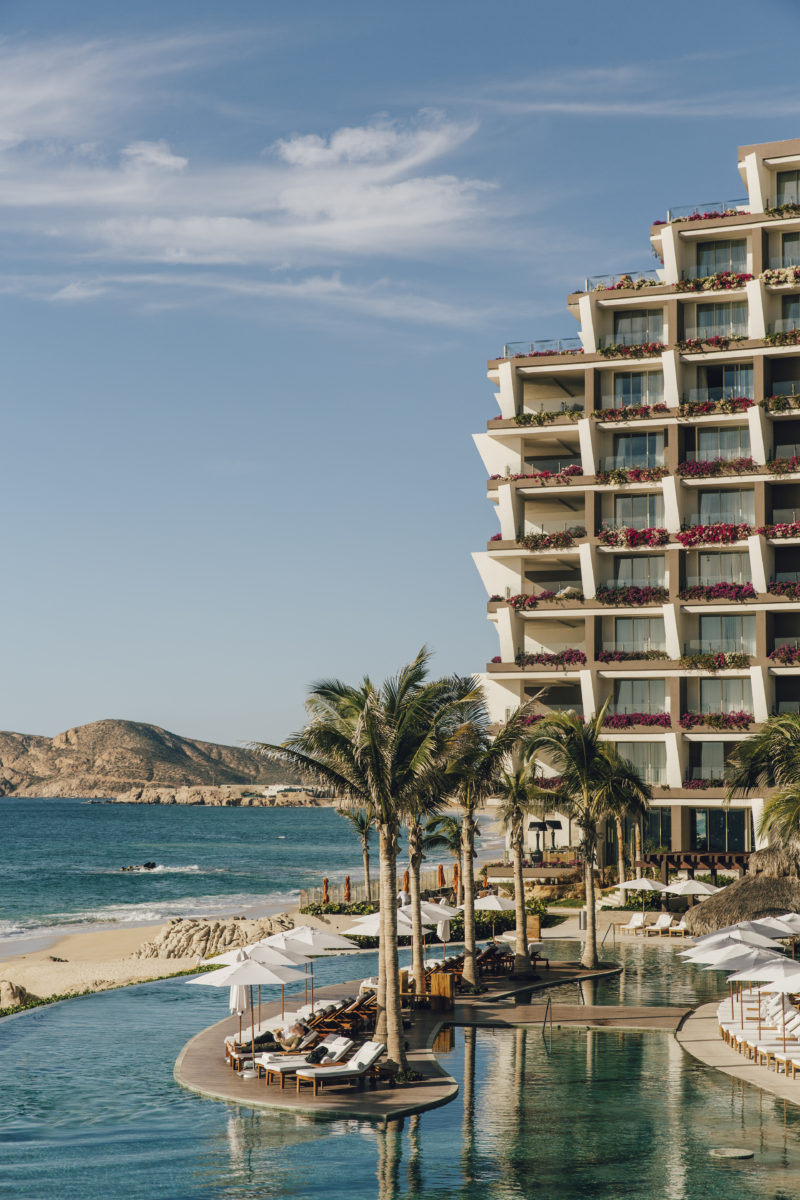 An oasis hidden among contrasting landscapes – gorgeous beaches, rocky coves, desert and deep sea – it's a dreamy place to be. Let your worries drift away to sea with the clouds.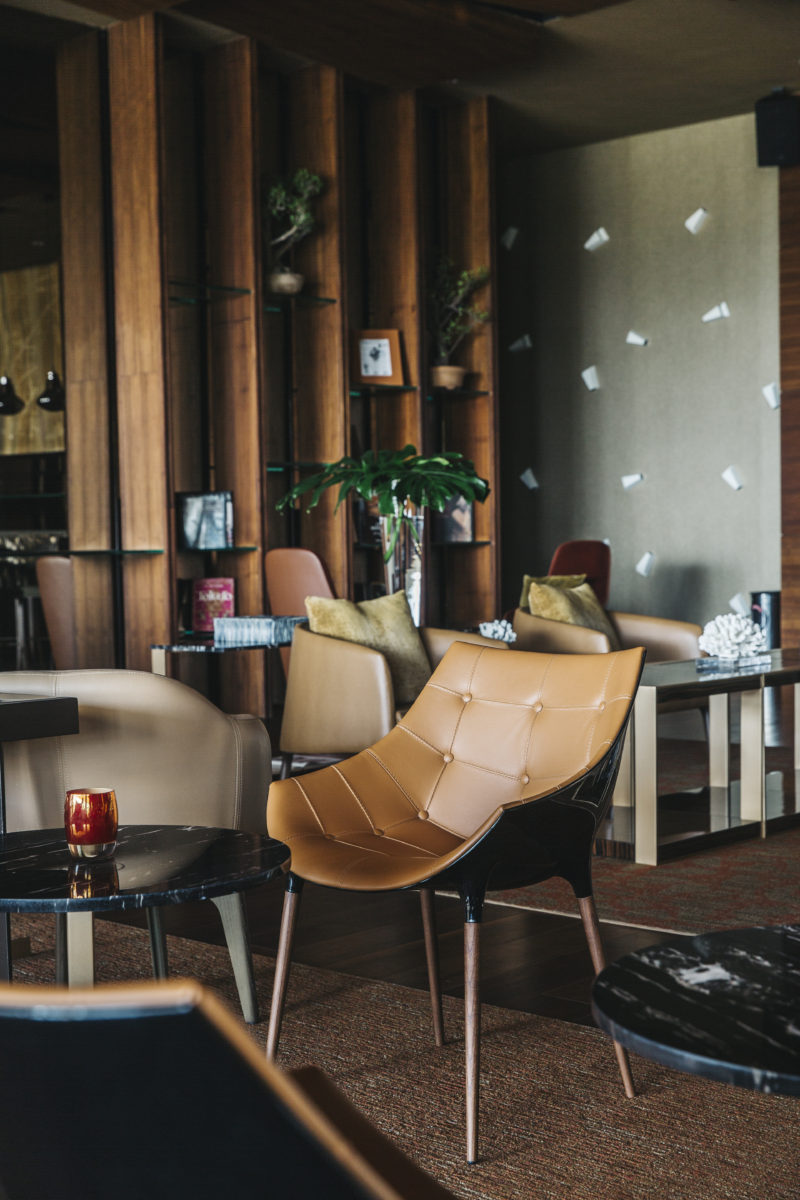 And dip inside for a drink or a bite, the deliciousness abounds. Named one of the best restaurants by CNN, Restaurant Cocina de Autor is out of this world.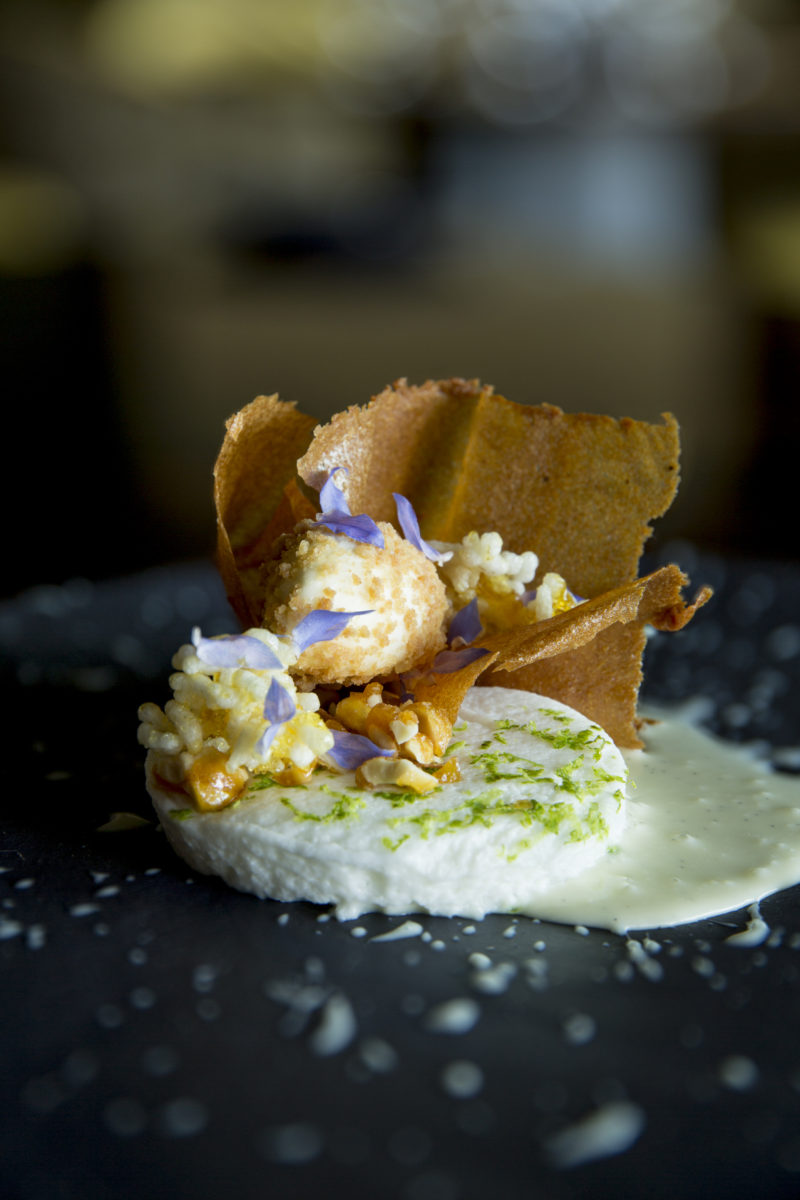 Sweet tooth? Take it to the next level by delving into this epic desert of banana, lemon leaf, curry, salted caramel and peanut butter – yes, please!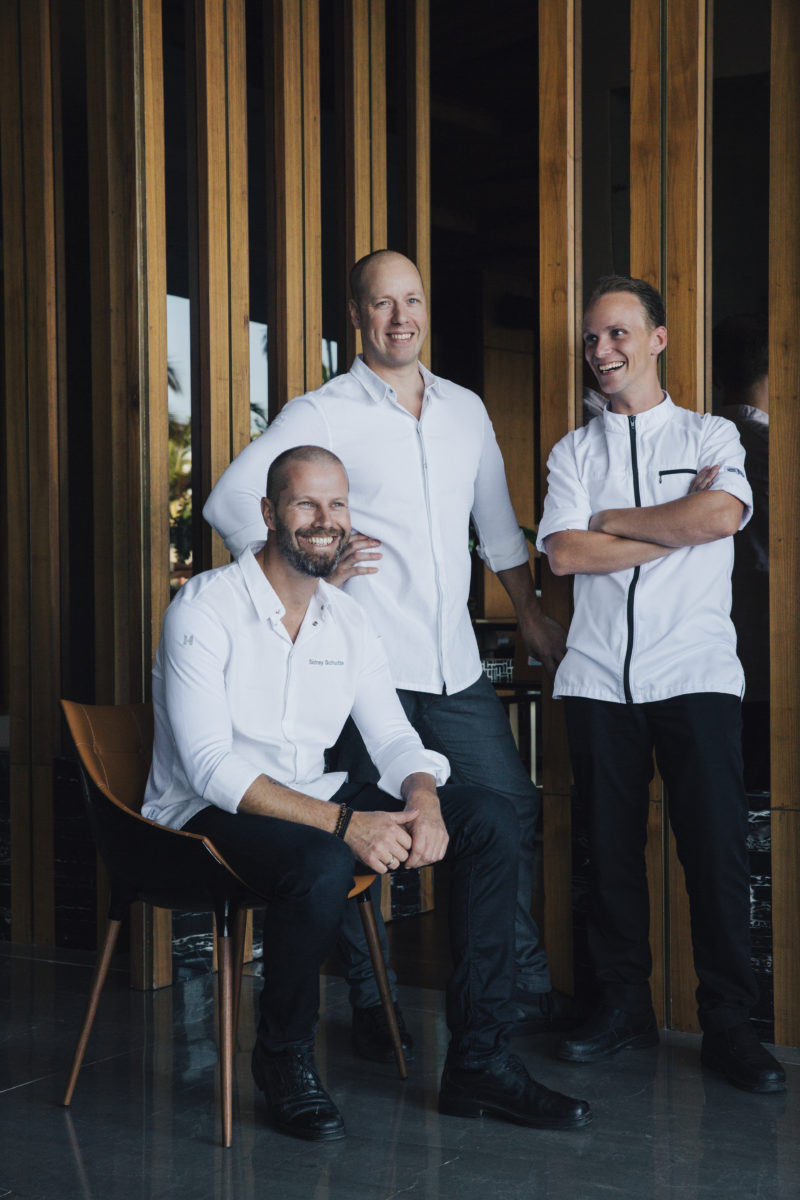 Here are the signature chefs themselves! From left, we have one of the prestigious Michelin Stars, Chef Sidney Schutte, Chef Frank and Chef Vincent Colauto looking fly and ready to serve up excellence. We can't wait for all of the culinary magic that they will present us with.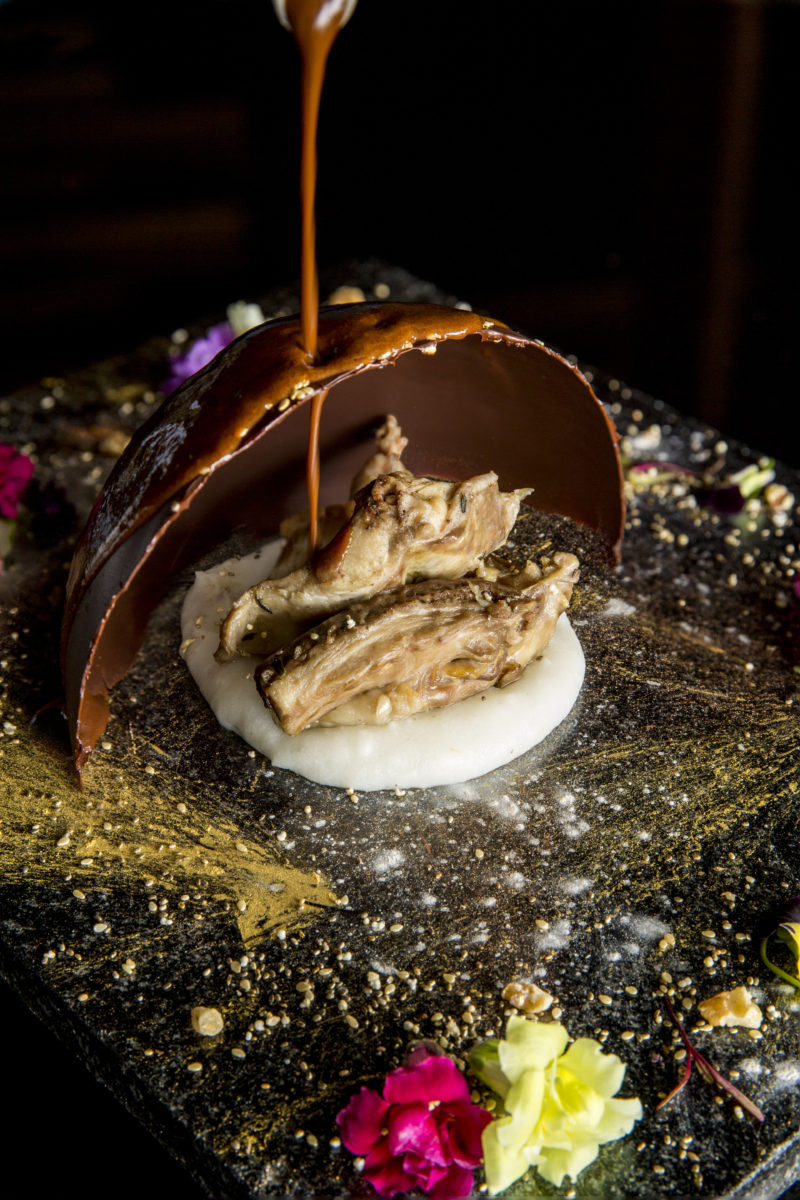 Succulent rabbit ribs with mole, chocolate and banana, imagined by the acclaimed Chef Roberto Sierra, is a savory dream. Sign us up! The best part of this amazing dish is the Mole recipe which has been passed down for generations in his family.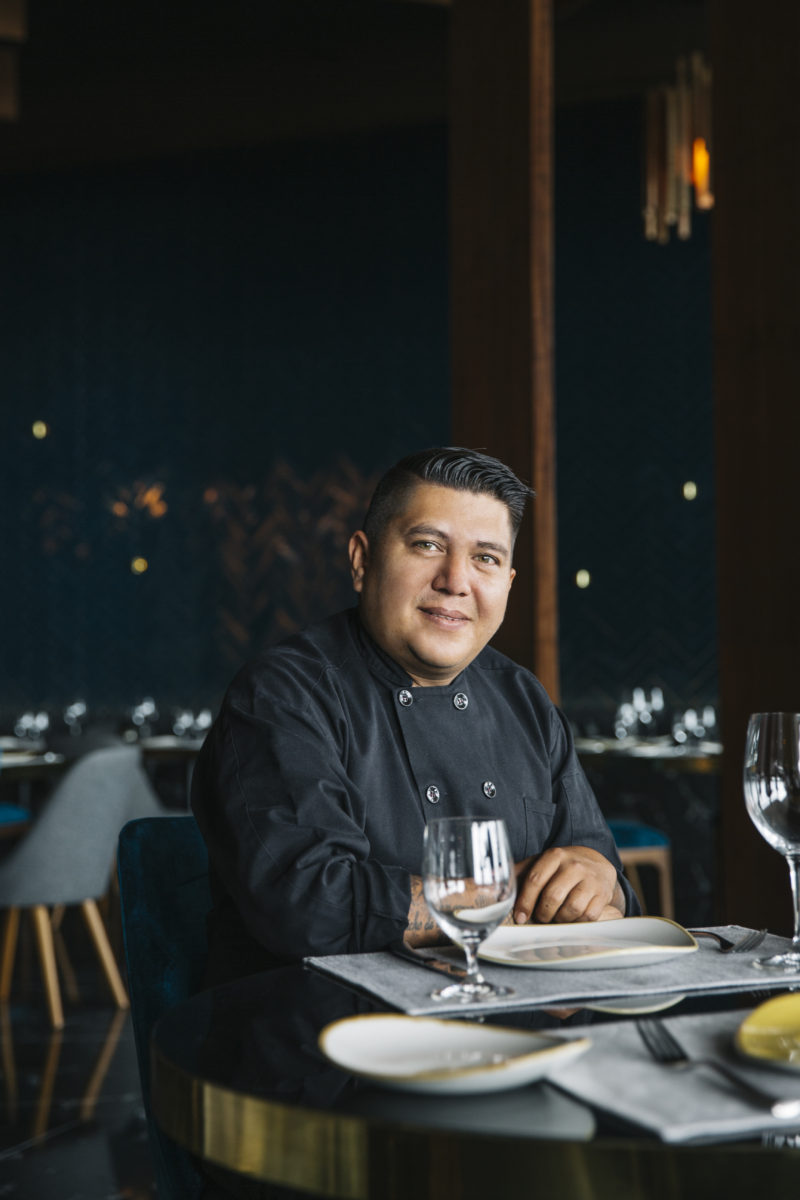 El Chef Roberto Sierra, pictured above, has globe-trotted around the world, showcasing spectacular Mexican cuisine for international festivals and foodies alike.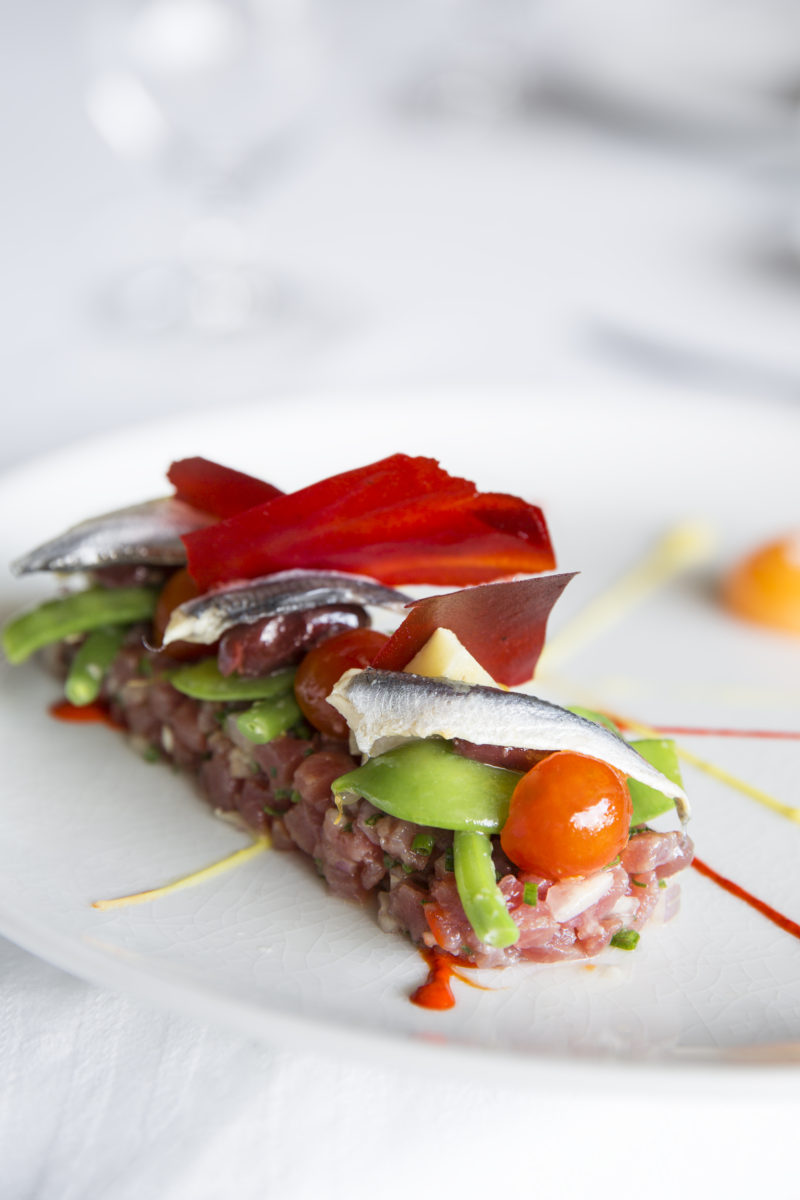 Look at this lovely Niçoise salad with gorgeous tuna tartar. As delicious as it is colorful, it is fresh, light and a perfect accoutrement for a beachside rest.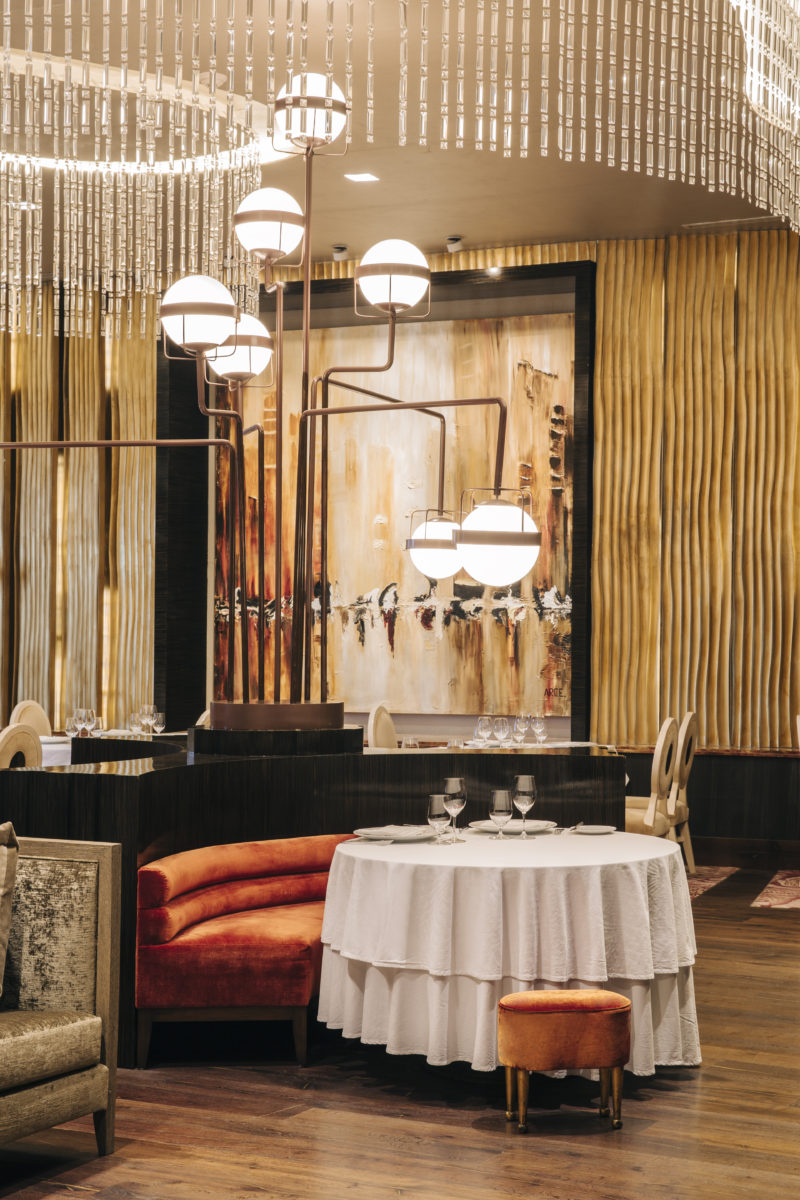 Elegant and luxurious, the Piaf restaurant was designed by Larissa Garcia of Cassal Diseño inspired in modern French design of the 40s and 60s and won a gold medal for her designs. Headed by the spectacular French Chef, Aurelien Legeay, authentic is everything.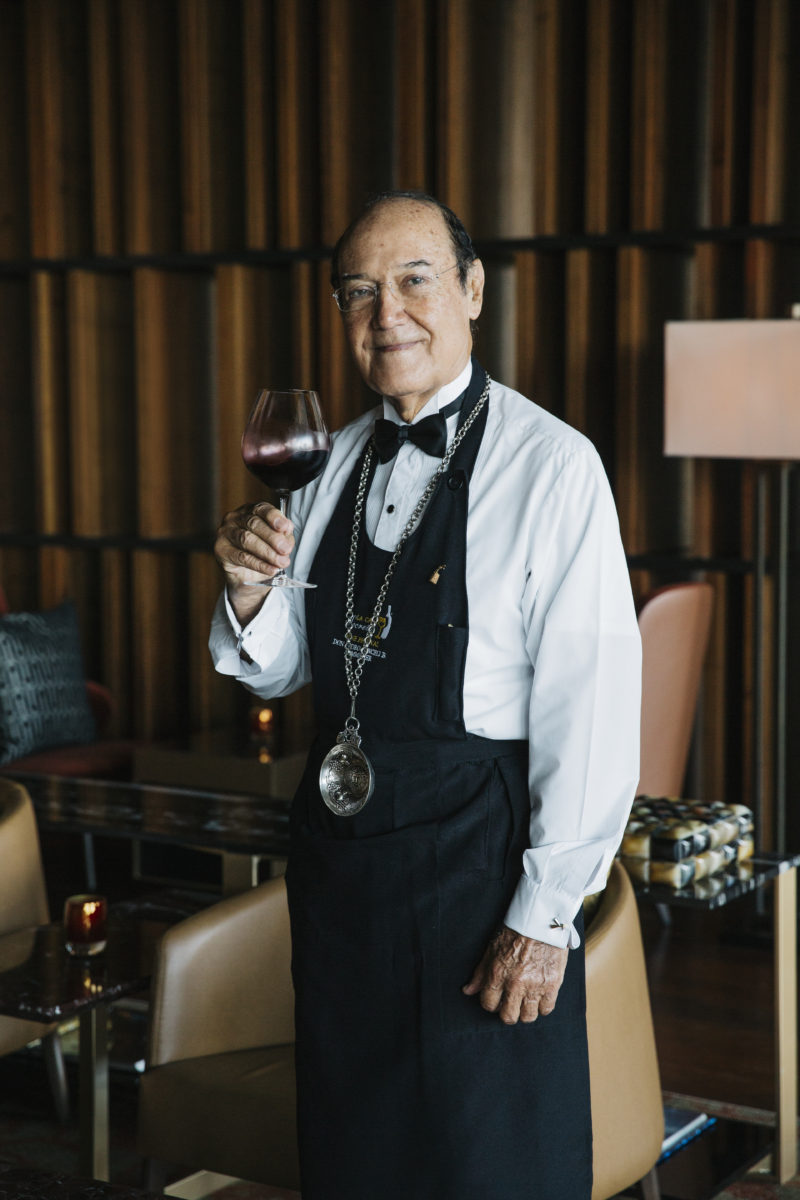 Meet their marvelous sommelier, Don Pedro Poncelis Brambila, he has been named the Best sommelier of Mexican Wines and Liquors in France and Best Mexican Sommelier. With over 30 years of experience, this is a man who knows his wine!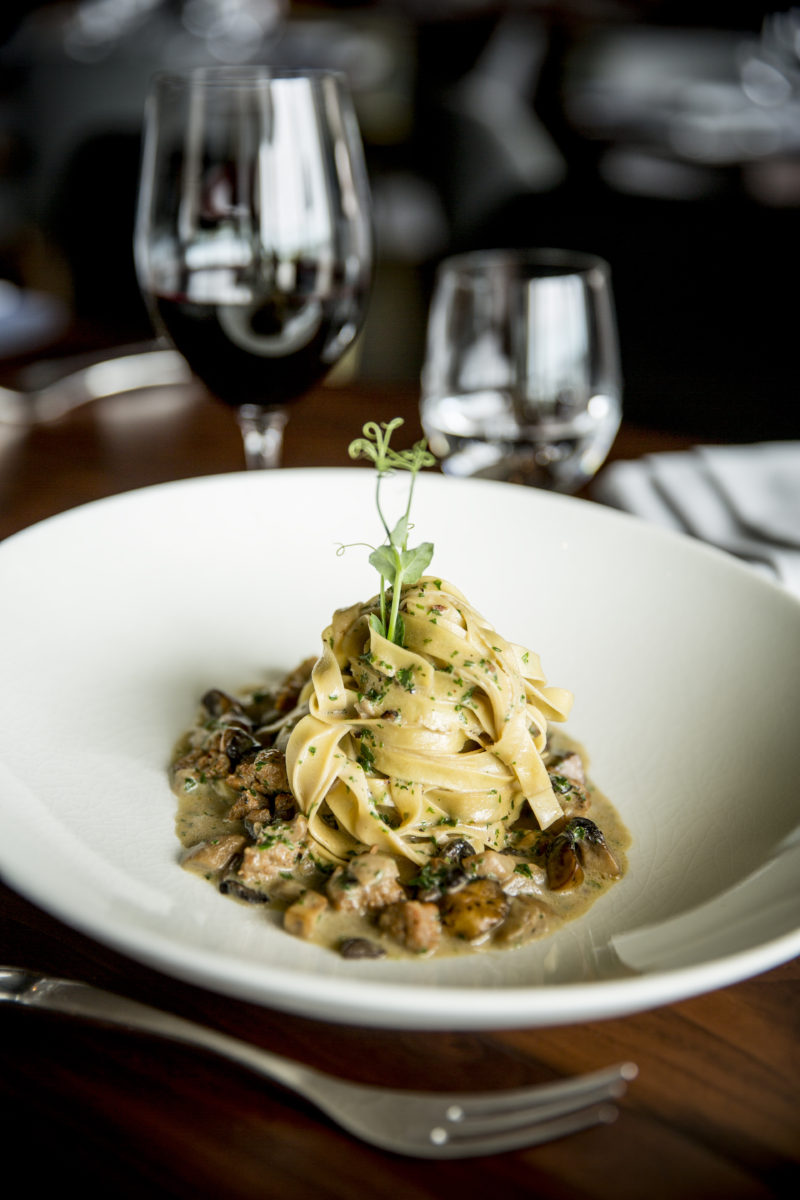 So stay for a sip and pair it with the perfect culinary delight, like a scrumptuous Pappardelle Al Ragu' D' Agnello.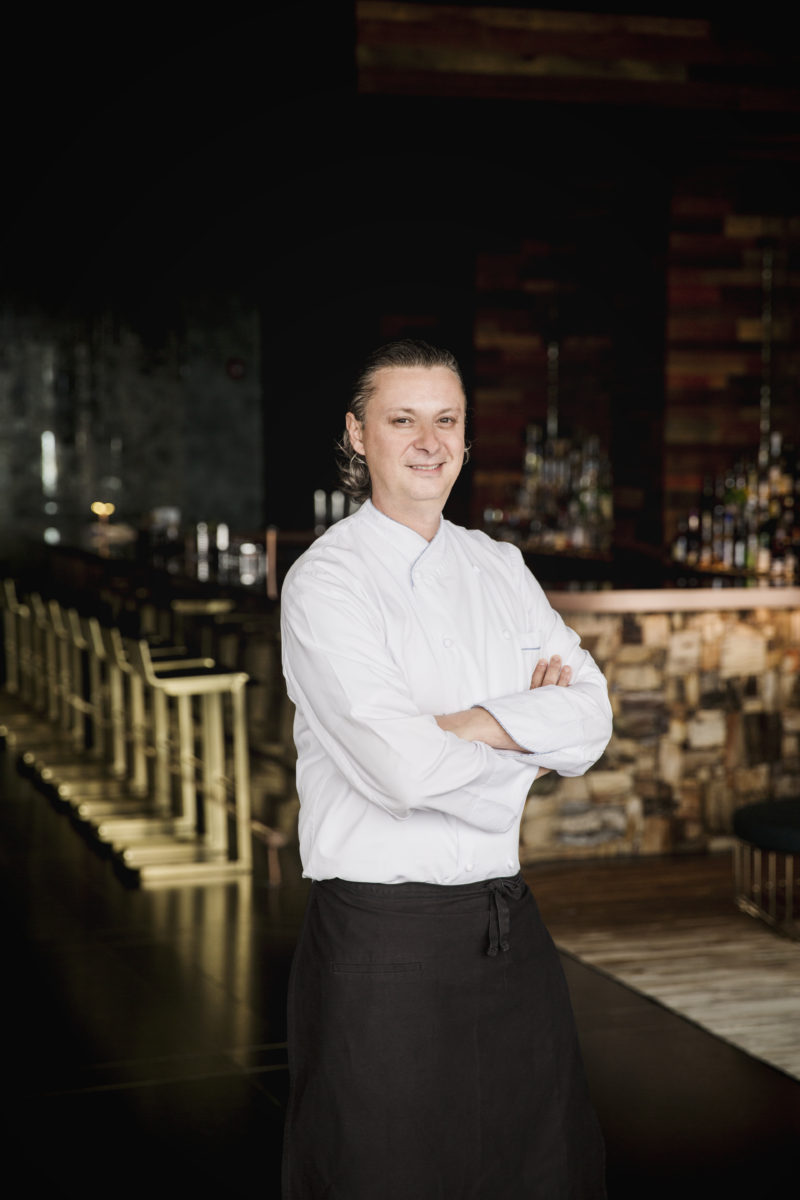 Last but never least, the fabulous Italian Chef, Antonio La Monica. Born in Salerno, he's worked in Asia, the Middle East and Mexico. An amazing representative for Italian food all over the world, the guests of Grand Velas get spoiled by his authentic Italian cuisine.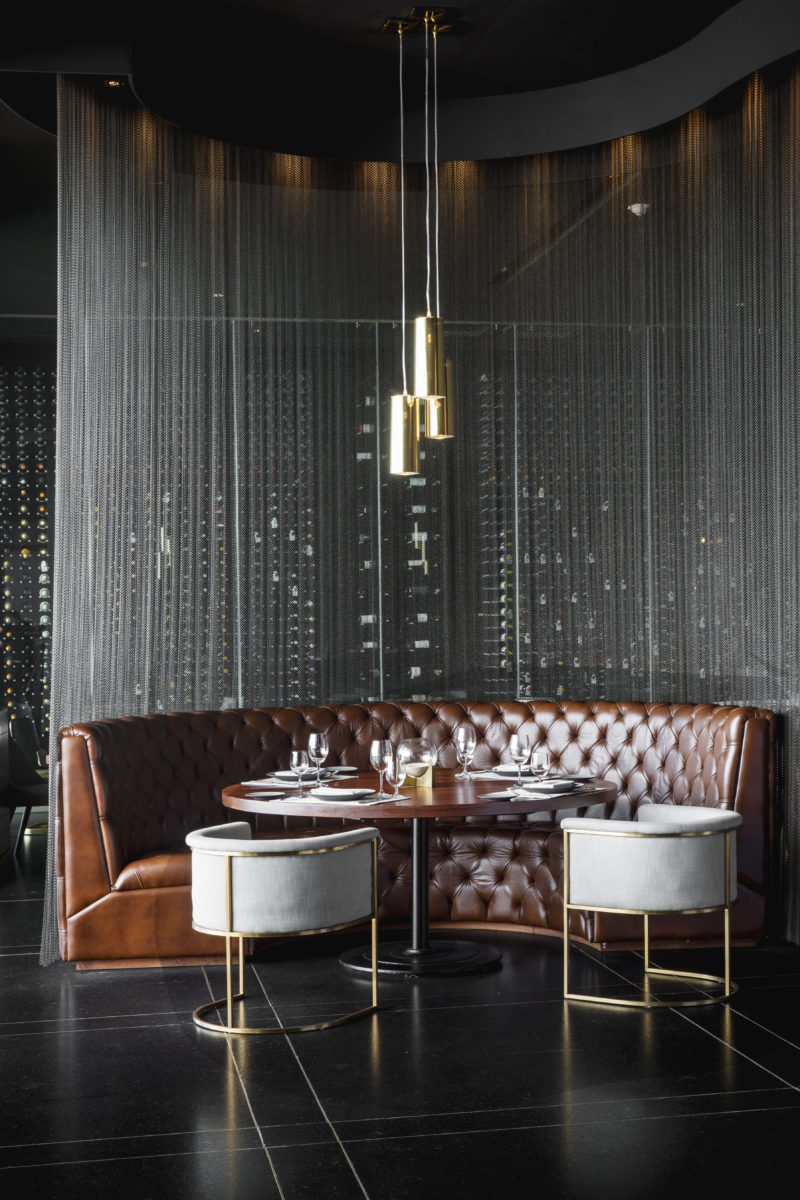 We can't say goodbye to the Lucca Restaurant (especially after tasting some of their fantastic wine selection), so instead we say hasta pronto and start planning our return ASAP!