After a busy day in the iconic Italian capital, we find ourselves in JKCafe Bistro wrapping up the afternoon's delights with a magnificent culinary experience.  Perfectly stashed away in downtown Rome, this cozy yet luxurious hideaway spoils guests with sumptuous surroundings and tasty treats. The lounge is swoon-worthy in crystal and we ooh and ahh over a glass of Prosecco Superiore Milessimato 2015. You know, just to get in the mood. From the region of Valdobbiadene, this refreshing sparkling wine with hints of apple, peach and lemon is pure perfection. Behind the bar, Luca De Filippis works his magic.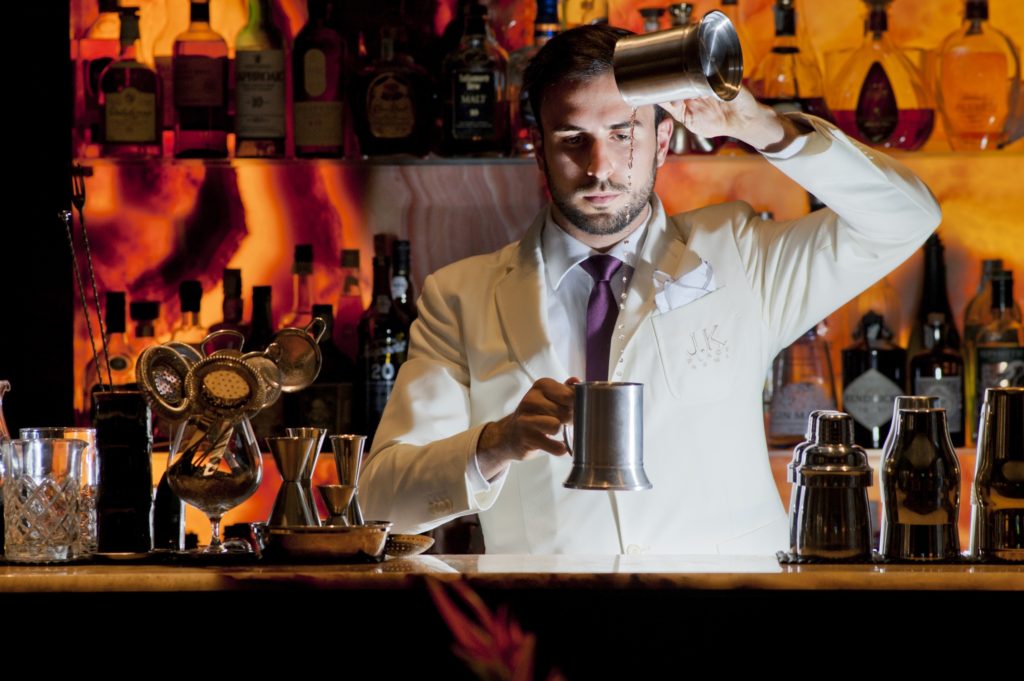 Next up, we try the Tuna Teriyaki Tartar with hints of hazelnut, and delicious an incredible scallop dish with curry and fennel. Antonio Martucci sure hits the nail on head! From impeccable execution to a sublime pairing of flavors, his food is dreamy. Saffron Crawfish Risotto and Grilled Beef with a side herbs potatoes and we are officially in love. Only to top it all off with chocolate truffles and glacé berries, a mix crunchy almonds with sunflower seeds, and a classic Gelato with soletas. We are in heaven.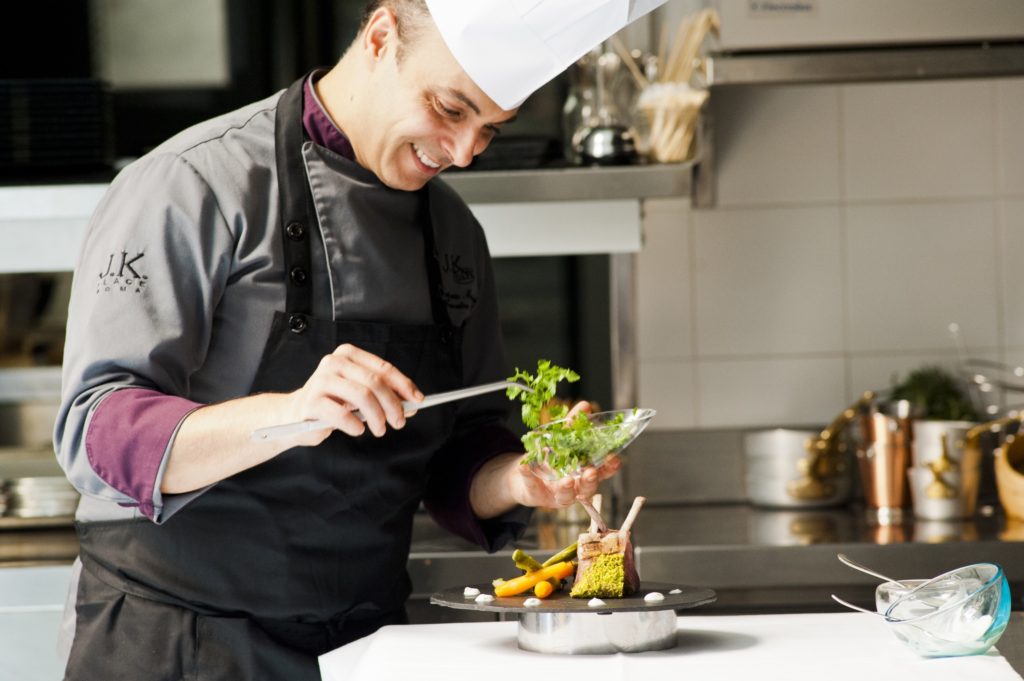 To close of a perfect night we can't miss the opportunity to taste an authentic Italian Espresso, relax and share a laugh about the romance of this ancient city and the perfect ambiance in JK Roma. What a perfect close to a perfect day! Want to know more about JK Cafe Bistro? Click here. And we can't forget to thank the superb Samuel Porreca, General Manager of J.K. Place Roma for making this visit possible!