Paris is a swoon-worthy destination and rightfully so. Commonly dubbed the 'city of love', this cosmopolitan metropolis is fluttering with romantic appeal. Paris' mesmerizing landmarks, delectable dining, and cultural richness all contribute to the overall sophistication of the city. It is as if every charming corner of the city is adorned with magnificent luxury appeal. Enticing right?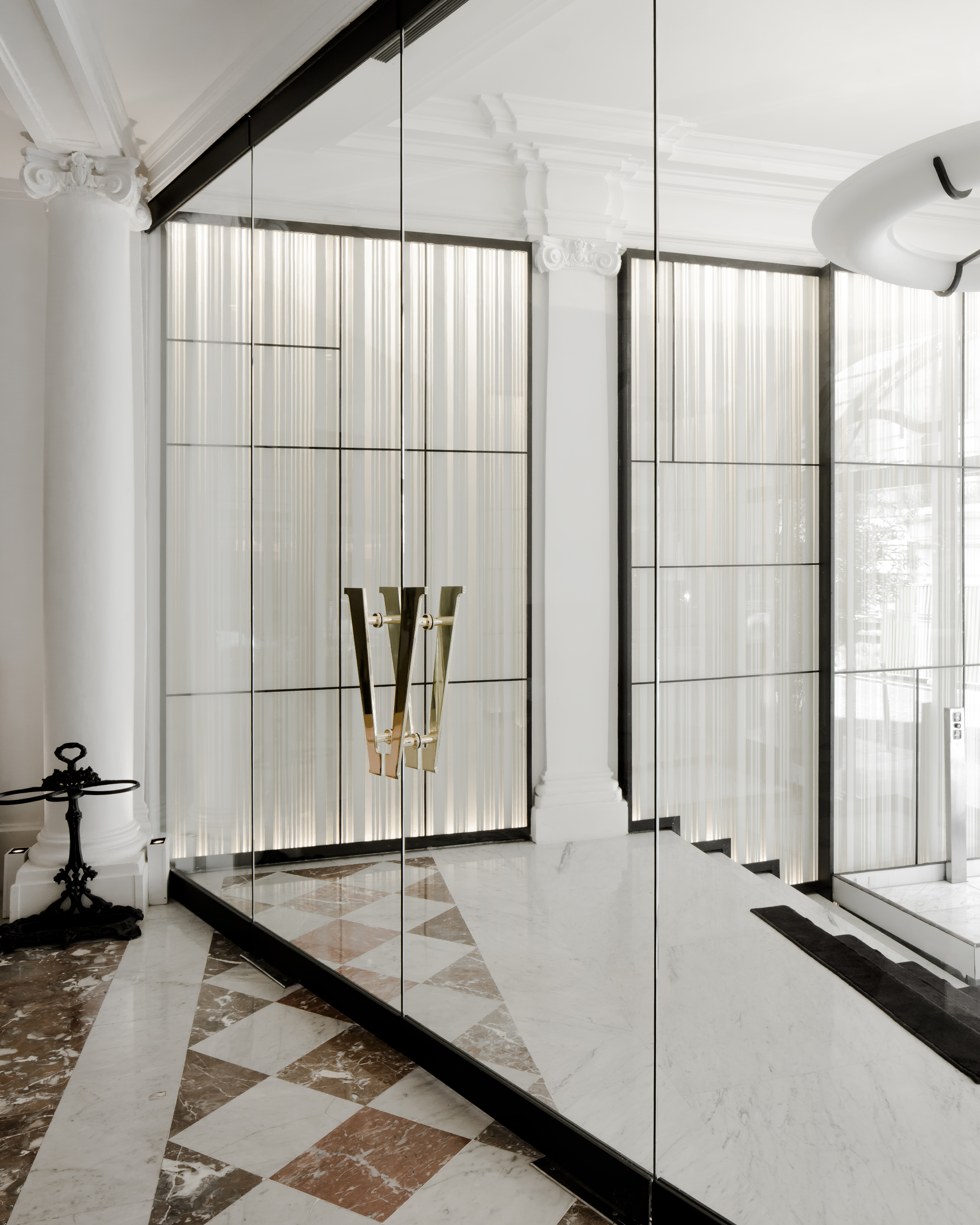 The same holds true to Paris' Hotel Vernet, which is nestled in the city ever so perfectly. Located between the Golden Triangle and the Etoile, the boutique hotel is just close enough to the lively Parisian happenings but also offers an intimate space off the beaten path. Approaching its celebratory 100th year, Hotel Vernet recently underwent major renovations to modernize the age-old locale. Now owned by B Signature Hotels & Resorts, Hotel Vernet boasts sleek modernity and impeccable style while also holding onto the old-world Parisian charm.  As a visitor in Hotel Vernet, your stay will be more than just a place to rest your head, but rather, an all-encompassing experience.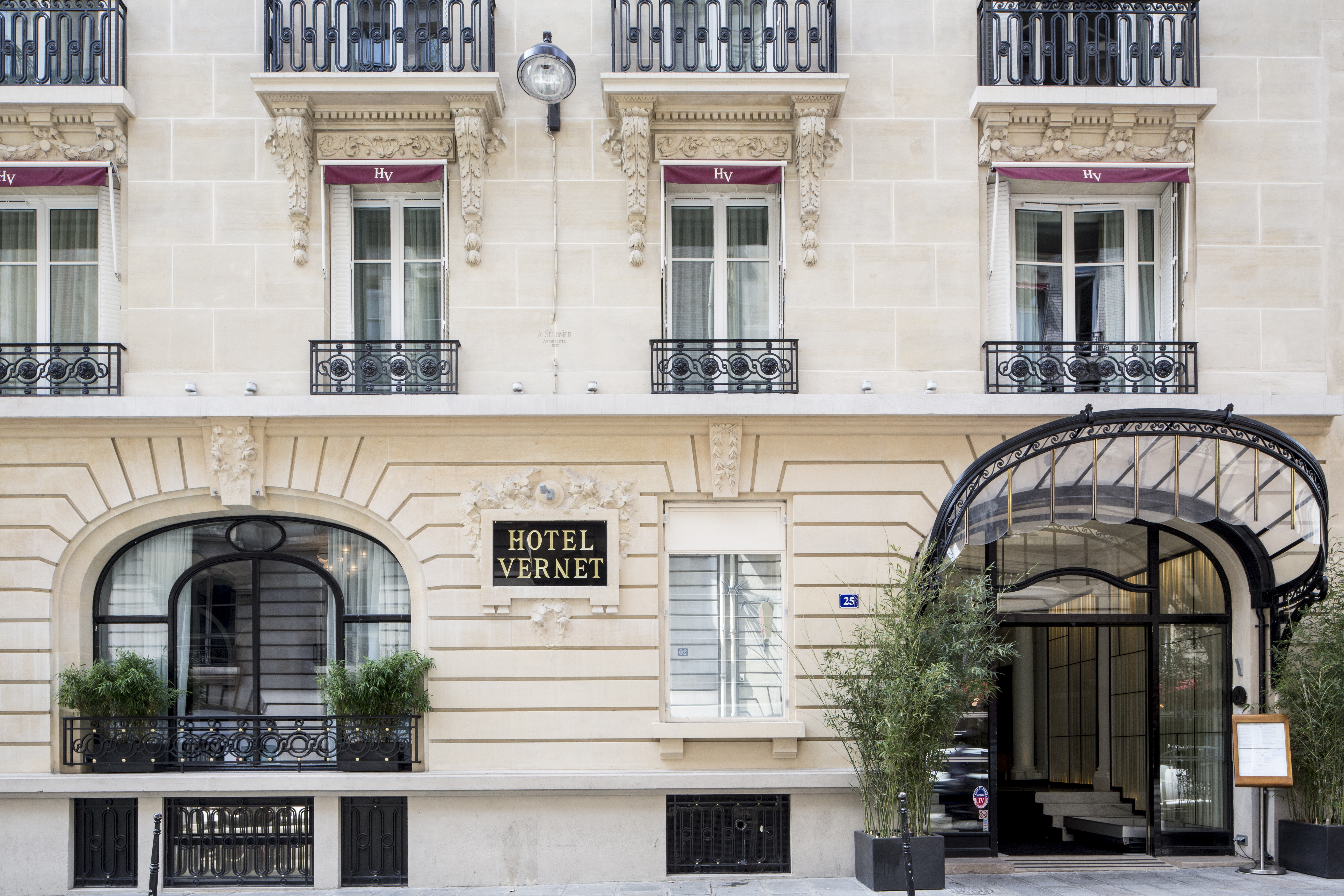 From the moment you walk in, you are sure to notice the extra touch of luxe appeal that truly makes Hotel Vernet stand out among the city. The entryway is a statement of everything Hotel Vernet aspires to create – vivid contemporary style with a nod to an older traditional spirit. The design group of Vernet conserved the age-old shell of the Haussmann style building with its stately columns and arches and in turn filled the space with contemporary design pieces, abstract colors and an Eric Schmitt chandelier.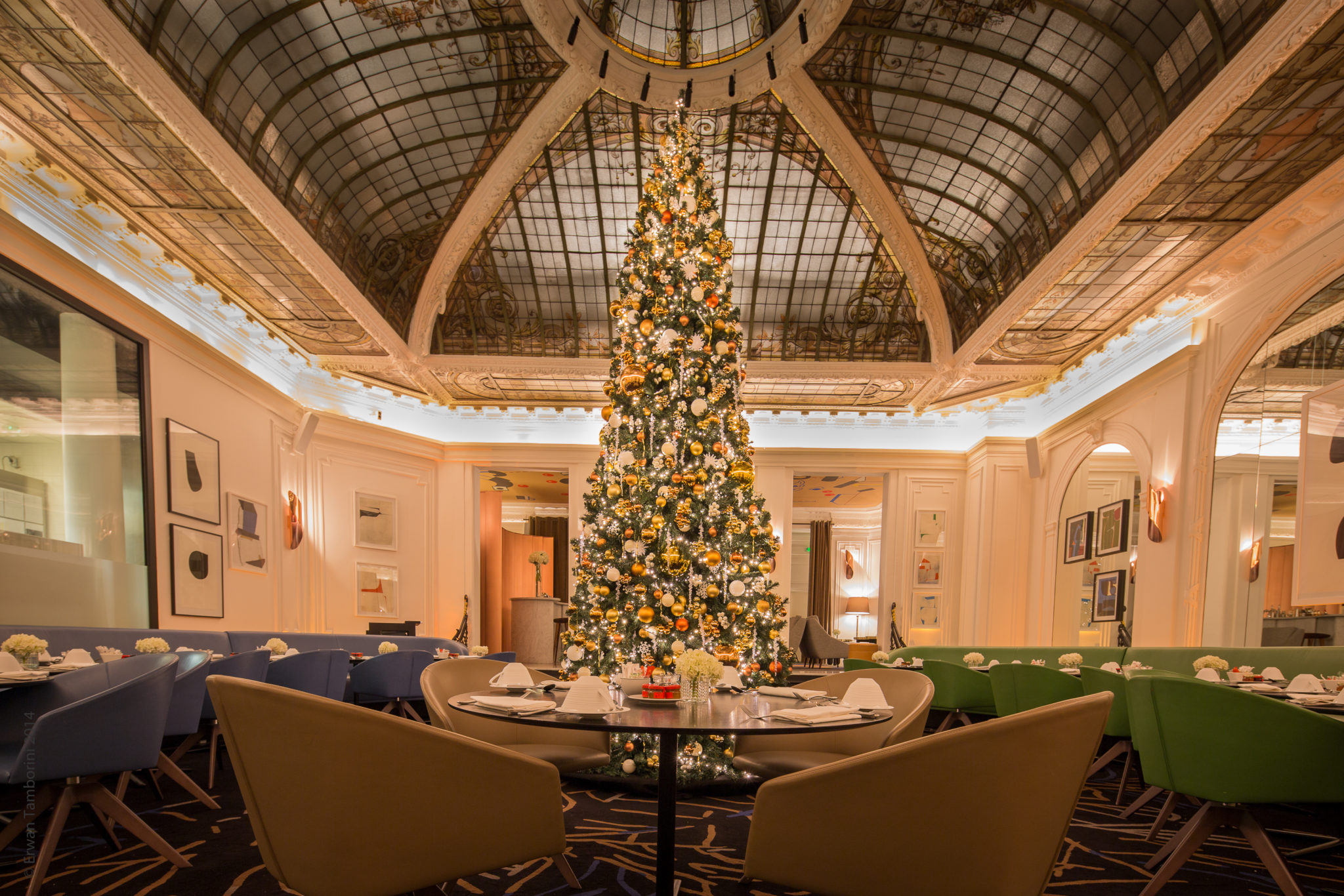 Another stunner of the Vernet is Chef Richard Robe's vibrant restaurant where guests dine under Gustave Eiffel's dazzling stained glass roof. The antique beauty overhead preserves rich Parisian style while mod furniture and art play on the hotel's hip vibe. And for your epicurean delight, Chef Robe has carefully curated his menu to deliver an innovative take on traditional plates of both French and International cuisine. Finely crafted and robust in flavor, these dishes are sure to please!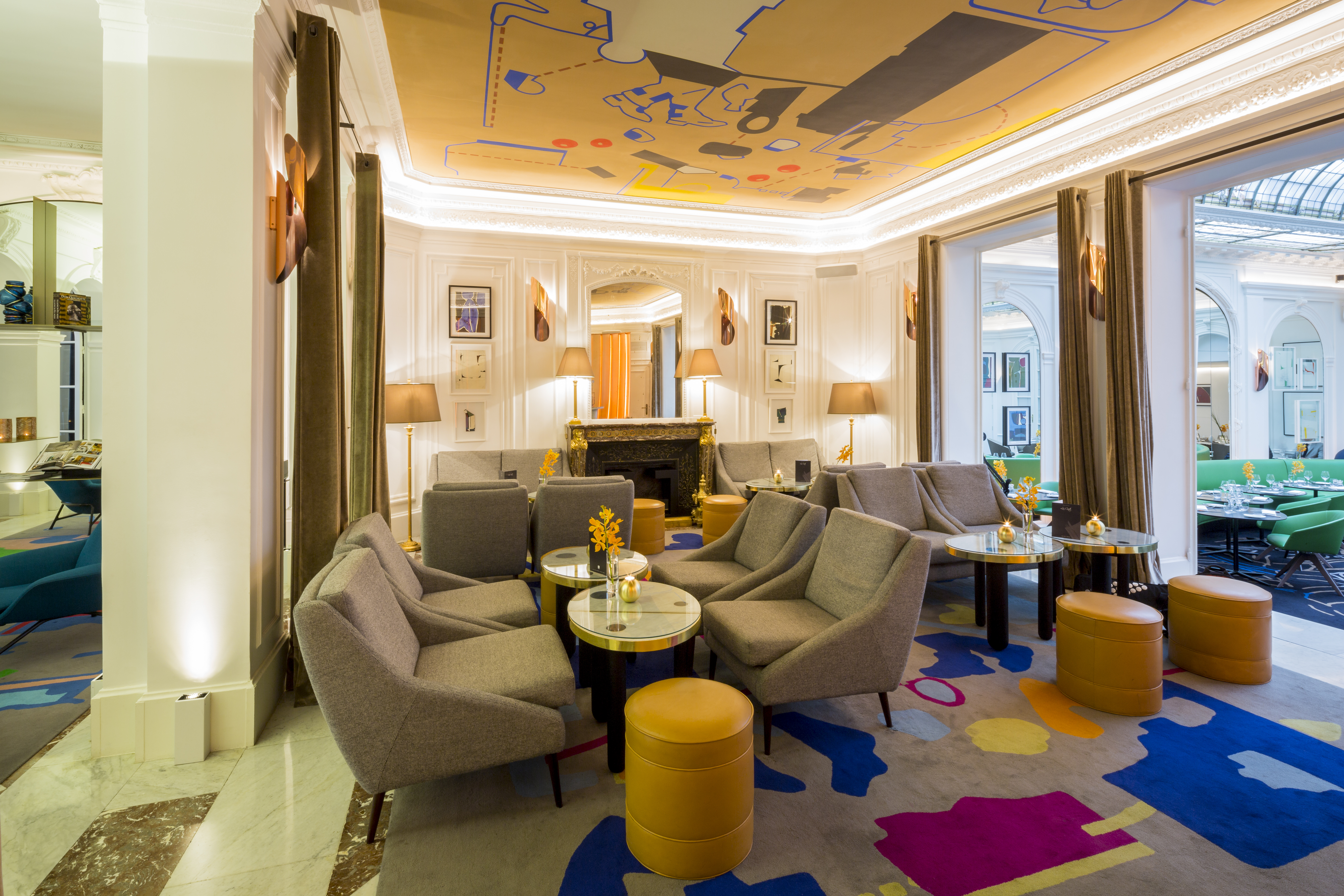 And onto your private oasis! The rooms and suites of the Vernet are dressed in exquisite style—as you would imagine! Unlike some of the other, flashier spaces in the Vernet, the bedrooms were created to radiate a more soothing aesthetic. Rich wooden surfaces and fresh cotton fabrics blend perfectly for a relaxing escape. Subtle pops of color appear in tasteful accent pieces to extend the continuity of the Vernet's style. With Paris' bustling atmosphere just moments away, it is comforting to return to the more serene and polished feel of your room or suite.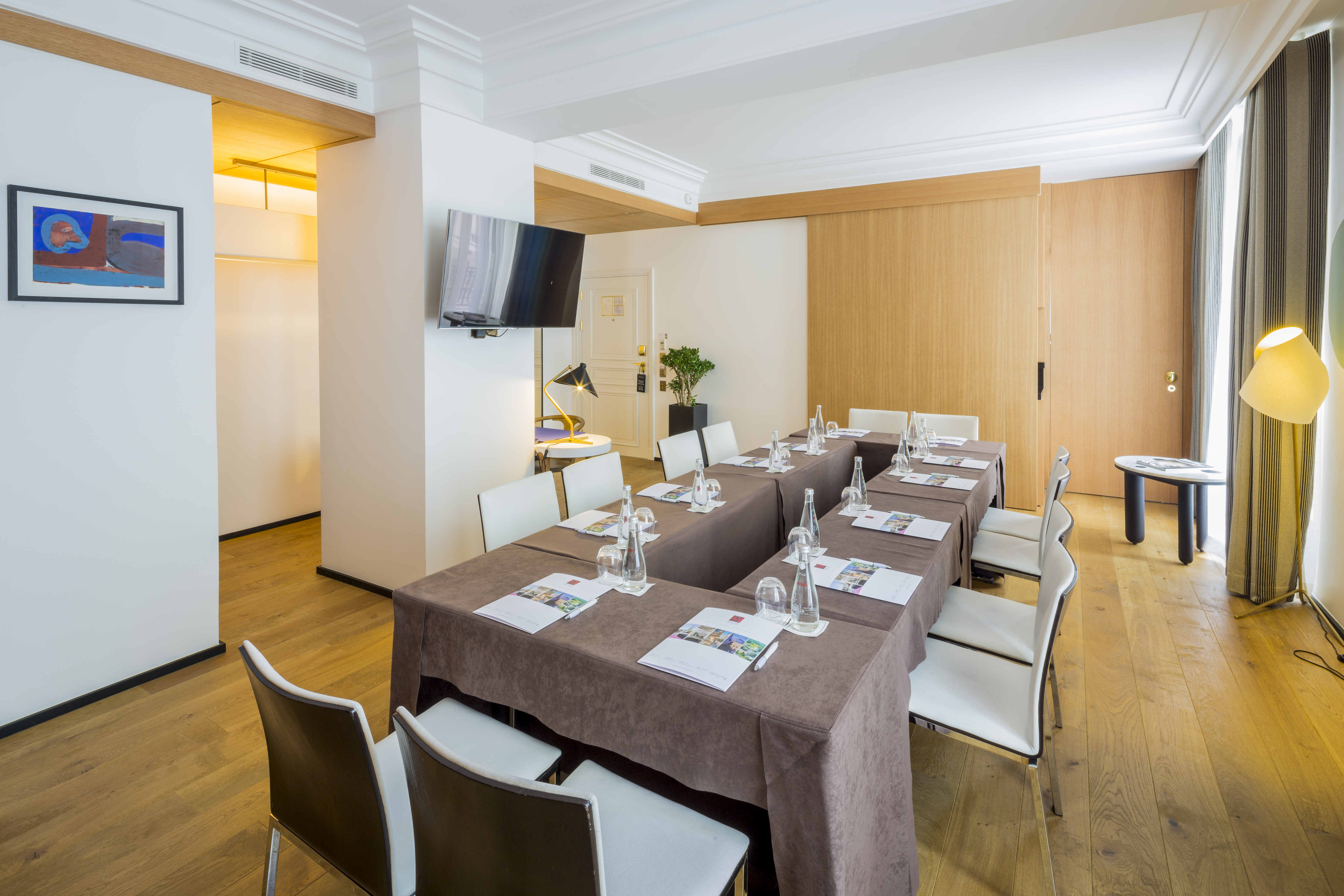 As Ernest Hemingway so wonderfully said, "Paris is a moveable feast." The same holds true today in this beloved city. As a leader in design, culinary arts and cultural wonders, Paris is forever moving with bright, avant-garde ideas. There is a funky appeal that captivates your creative being, something that lights a spark from within. But there is also a rich and classical timelessness that never wavers in this city. The blend of these two treasured ideals make Paris the wonderland it is today.