Catching up with Sofia de la Rosa at UNICO Riviera Maya was more than a pleasure. It was an exquisite adventure, deep-diving into relaxation and the great friendly feels of chatting with a friend about the latest and greatest in her life.
Sofia was looking radiant as usual. We stretched out by the pool, sipped on a cocktail, and chatted about life and work.
TAG: It's great to catch up with you! What's your role in the company these days?
SDLR: As Director of Strategic Accounts and partnerships, I develop key accounts from around the globe, make new relationships, negotiate partnerships and agreements with consortiums, luxury travel agencies (including, marketing agreements, rates, marketing campaigns, client events, roadshows, etc.) that suit our hotel's target market.
I attend shows and work very closely with our major partner: The Leading Hotels of the World. Like a quarterback in a football game, I make sure that those accounts are well taken care of in the hotels and that the service/product promised in my negotiations are well delivered to the clients and guests.

Internally, I'm the liaison of LHW and the hotels; I coordinate all internal processes and tasks with the corporate offices and at the hotels, so all the systems, SOPs, amenities, standards, and services that are required are set and ready to deliver our part in the industry.

It amazes me! Even with the passing years, what the power of connections is able to do …and I'm thrilled to be part of something that begins with a talk, a look, a laugh – the trust and human connection, and then to visualize that that talk, that meeting is real, and it becomes a booking and then a happy client. It is a celebration every time! As members of the most well-known luxury consortium, I'm part of it, helping through teamwork to make this happen.
TAG: Wow! We love how much you enjoy what you do. How long have you been in the company?
SDLR: 3 years
TAG: That's great. What's your hospitality background?
SDLR: I have a Bachelor's Degree in Communication Sciences from the Universidad Nacional Autónoma de México (UNAM), with a specialty in Public Relations and Organizational Communications. I also have a Hospitality Marketing degree from Cornell University. I´ve worked at 5 diamond properties, such as Grand Coral Beach a Fiesta Americana Resort & Spa, and I was part of the opening team at NIZUC Resort & Spa. I worked there for almost 4 years.
I was living in the Dominican Republic for 4 years, working at a marketing, representation and consulting company for hotels and restaurants, and as an advisor for independent wellness retreats.
TAG: What products do you represent?
SDLR: Luxury, lifestyle, and contemporary modern products: NOBU Hotel Miami Beach, NOBU Los Cabos, NOBU Chicago & UNICO 20°87° Riviera Maya
TAG: What do you forsee for the future of RCD?
SDLR: RCD Hotels is a Mexican family-owned company that has been in the hospitality industry for more than 30 years with other hotel products.
They are pioneers in the local industry and have changed the game in the market several times with their hotel products.

What I mean to say it's that they are true visionaries and entrepreneurs, now with the new generation in the ownership, this can only mean that the legacy of the brand is leading to keep their pioneer place with new products that fulfill new markets such as UNICO is, the house brand, created and developed by one of the daughters of the owner. NOBU brand, the franchise agreement was developed by one of the owner´s sons, so the passion and the industry vocation is in this family's blood.
Even though, we all are challenged by the present times, we need to stay positive and motivated, so we can be part of the engine that brings our beautiful industry back. New projects and franchises brands are in the pipeline, so I'm confident the future is bright for RCD hotels.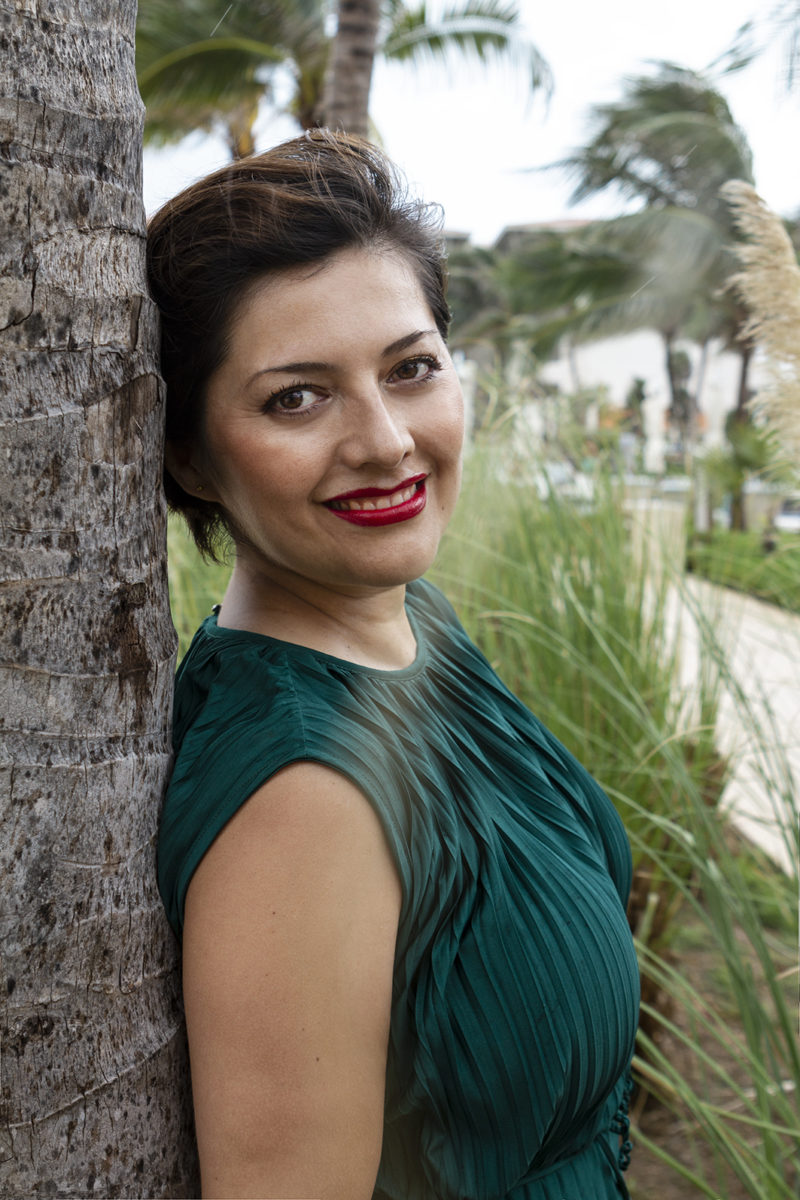 TAG: that's great to hear. We're so glad we caught up with you in Unico Riviera Maya! What do you love about the property?

SDLR: I´m so glad and thankful for the opportunity, it is always a pleasure and an honor to work with FABnando on his projects.

What I love about UNICO is, the vibe, not only it is a modern luxury laid back property, but it has life and a vibrant personality, from the Mexican artworks in the lobby, in each room and every hotel corner, to the scent in the rooms and common areas, the music, the great food, and of course the service, honoring the Mayan heritage by adding the geographic coordinates in its name UNICO 20°87° Riviera Maya
TAG: Is there anything else that you'd like to share with us?
SDLR: We have recently opened Nobu Hotel Chicago, located in the west- loop area, in the financial district. The only LHW property in Chicago, it´s home of the iconic Nobu restaurant and features a rooftop bar that offers great views of the City.
For the second year, Nobu Los Cabos will host some of the events of the International Film Festival, next November. Stay tuned for more RCD properties in new destinations for both brands.