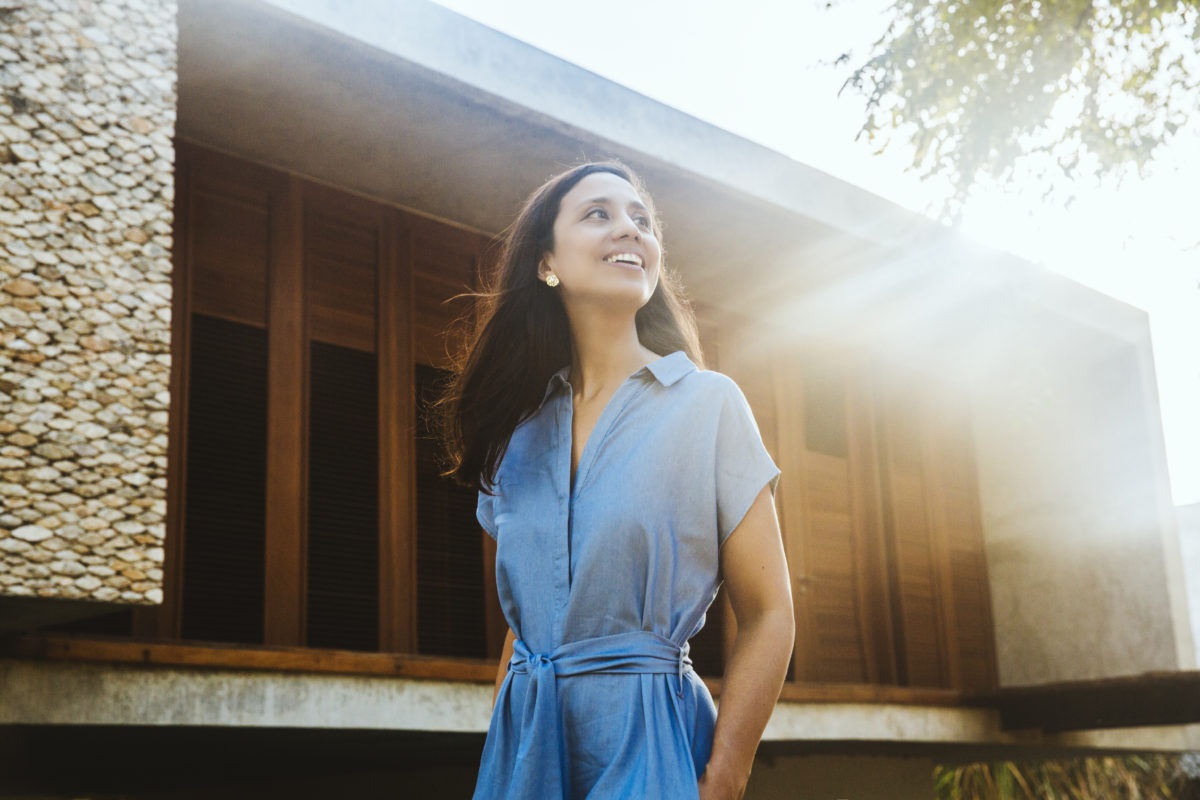 Yucatan, Mexico by Catherwood Travels
Angelica Espinosa, Director of Travel for Catherwood Travels makes Yucatan that much more magical. Whether seeking that secret location – a private hacienda or the ideal spot for  filming – or just a carefree experience of the depths that Yucatan has to offer, this enchantress has her finger on the pulse.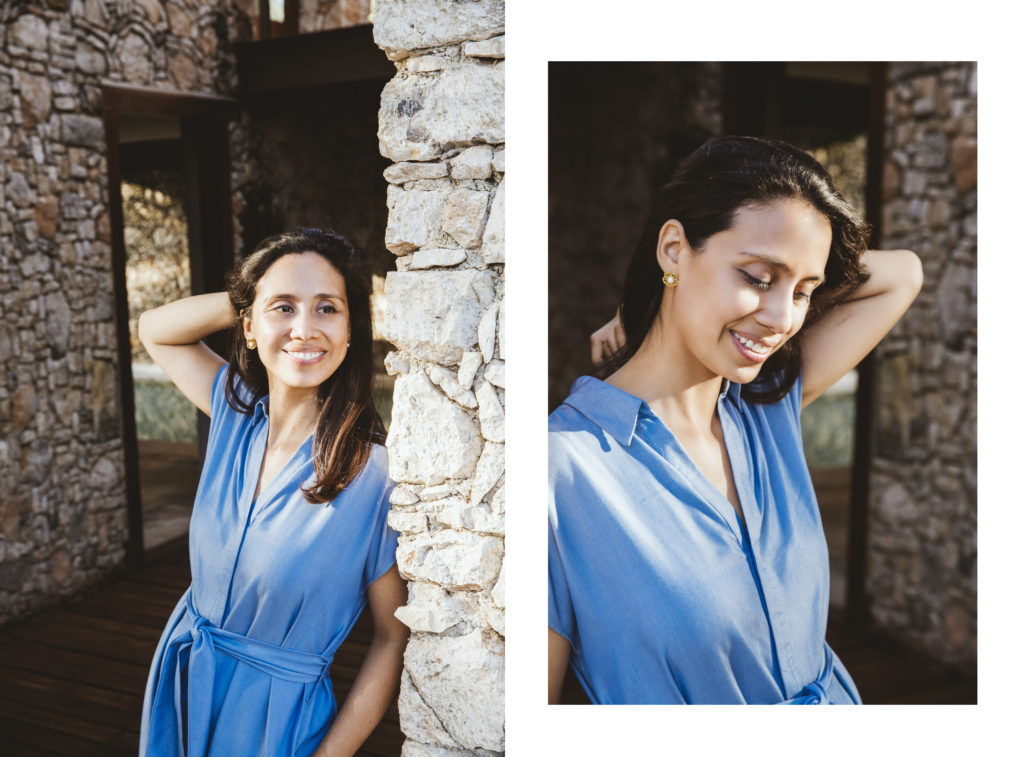 Angelica reclines against the rustic stone walls of Hacienda Tamchen, looking radiant and relaxed as the sunlight tickles her face. Just another perfect day in paradise!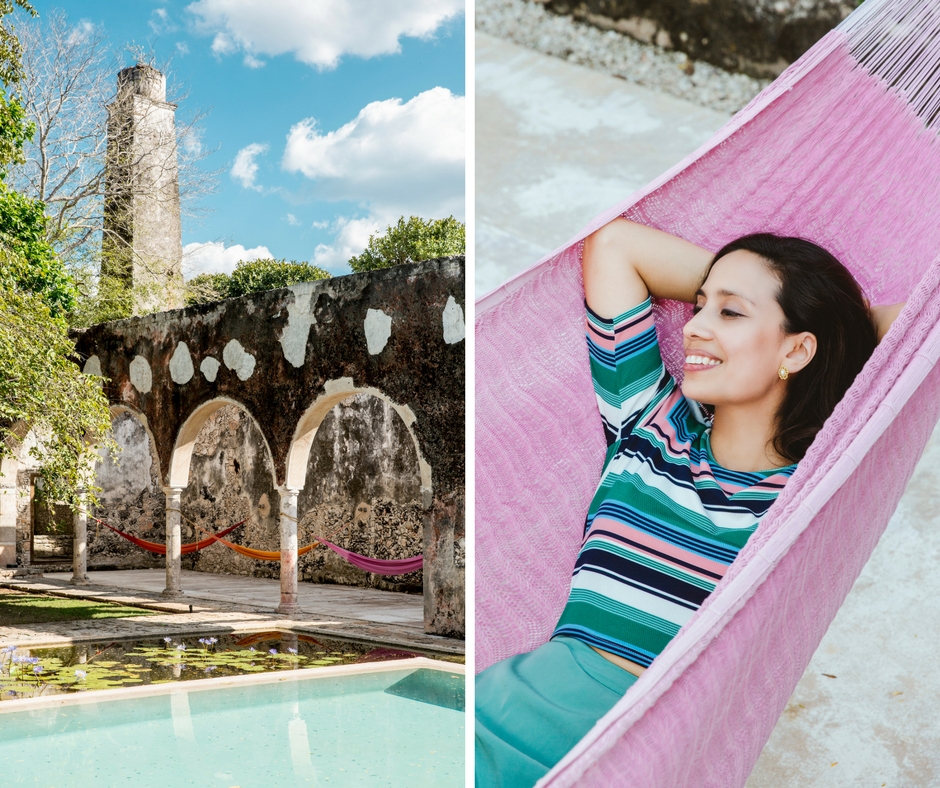 And let's be honest, in this stress-filled world, we must make time to relax. Hacienda Tamchen provides a dreamy space to enter dreamtime – colorful hammocks blowing in the breeze by soothing lily ponds …and, of course, the pool (just in case you were imagining taking a dip!)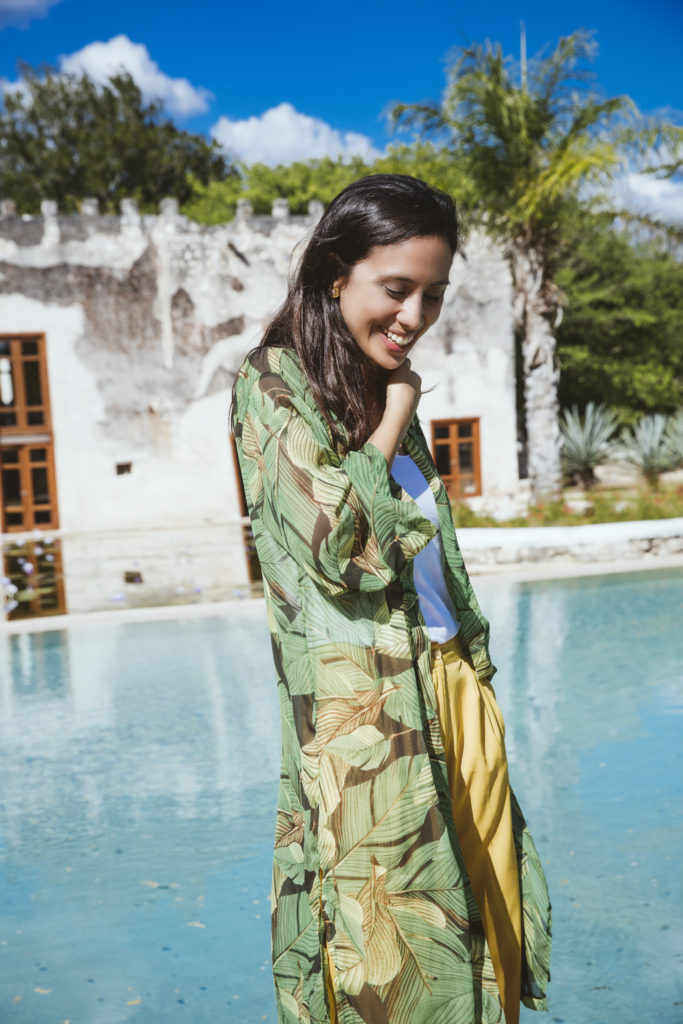 All style and grace, how could you not take the advice of this down-to-earth diva? Looking stellar as she casually peruses the agave and palm filled grounds around the Hacienda Tamchen pool, she's envisioning more inspired ways to please her clients.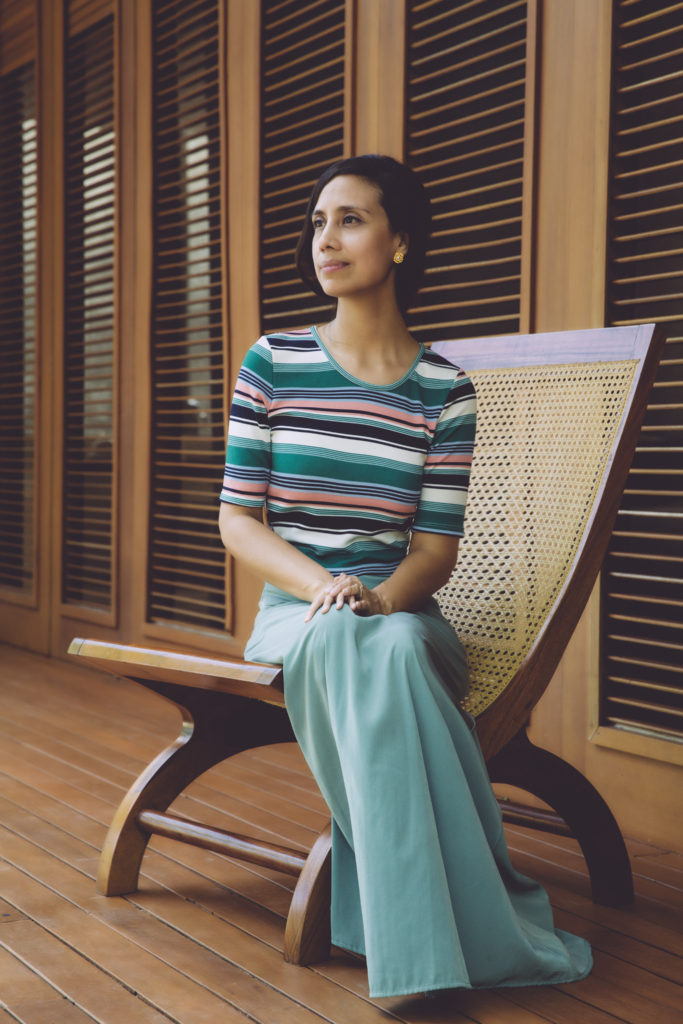 Sitting outside of the casita-like bedroom, with luxe plunge pool hidden under the space, Angelica takes quiet time to conjure her spells so she can return to the world of luxury travel feeling energized and rejuvenated, bubbling with brilliant ideas and with creative sparks flying.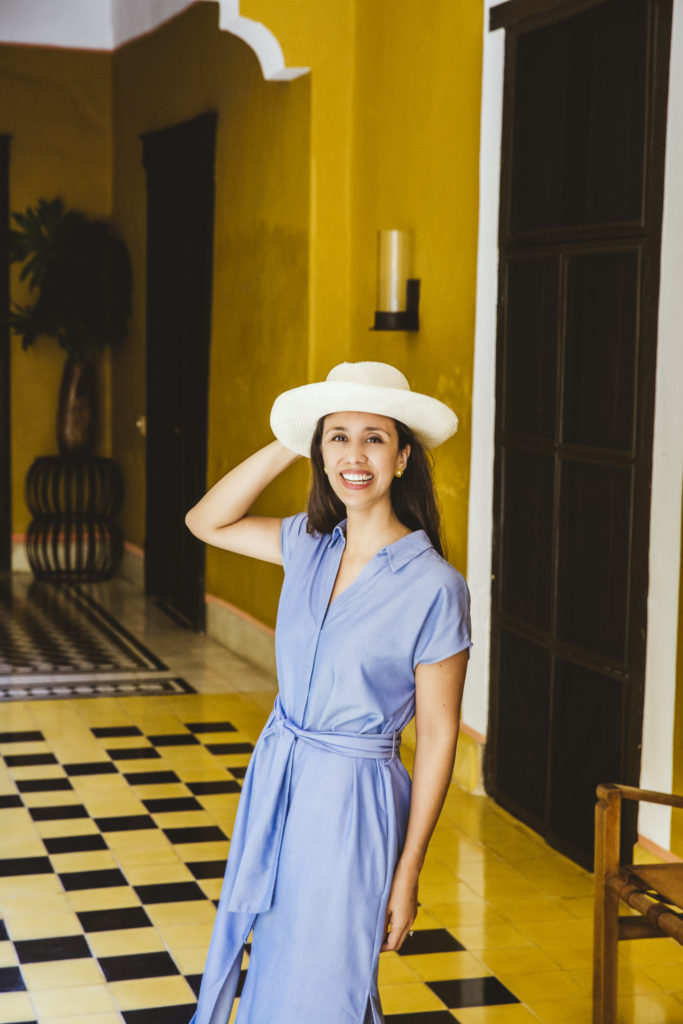 Seen here in the Casa de los Artistas, Angelica is adorable in a hat for a sunny afternoon, her face beaming with a beautiful smile. How can she avoid it in a spectacular space like this one?!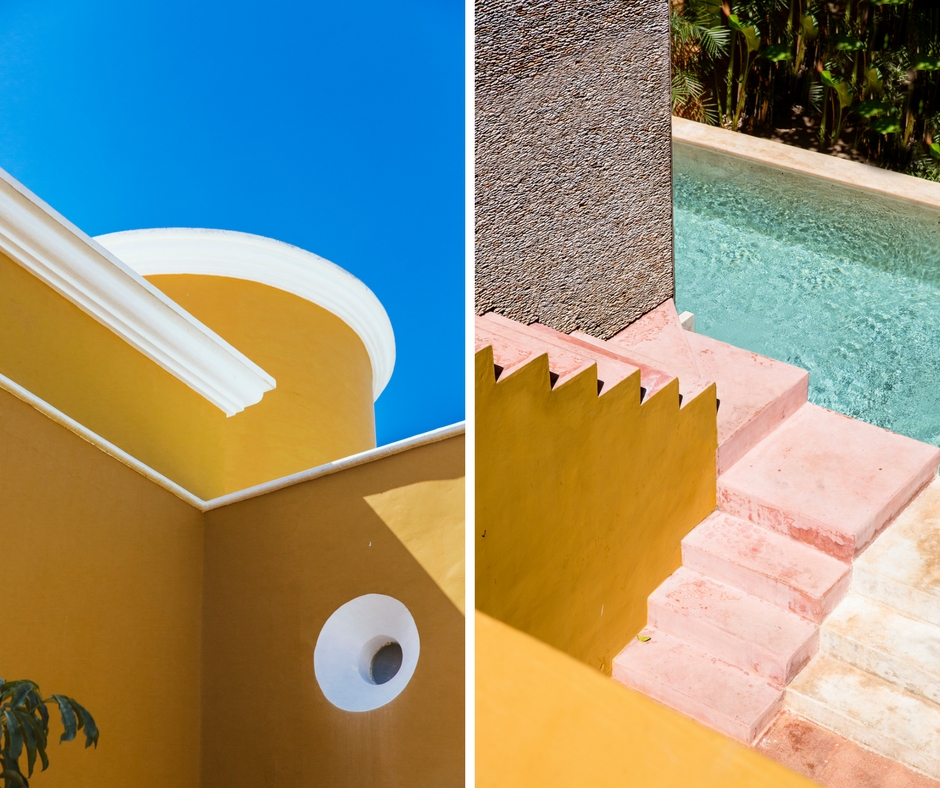 Speaking of spaces, have you seen Casa de los Artistas?? Where do we begin?? From color and alluring architecture to refreshment in cool waters, basking under a blue sky – what more could we ask for? Swoon-worthy!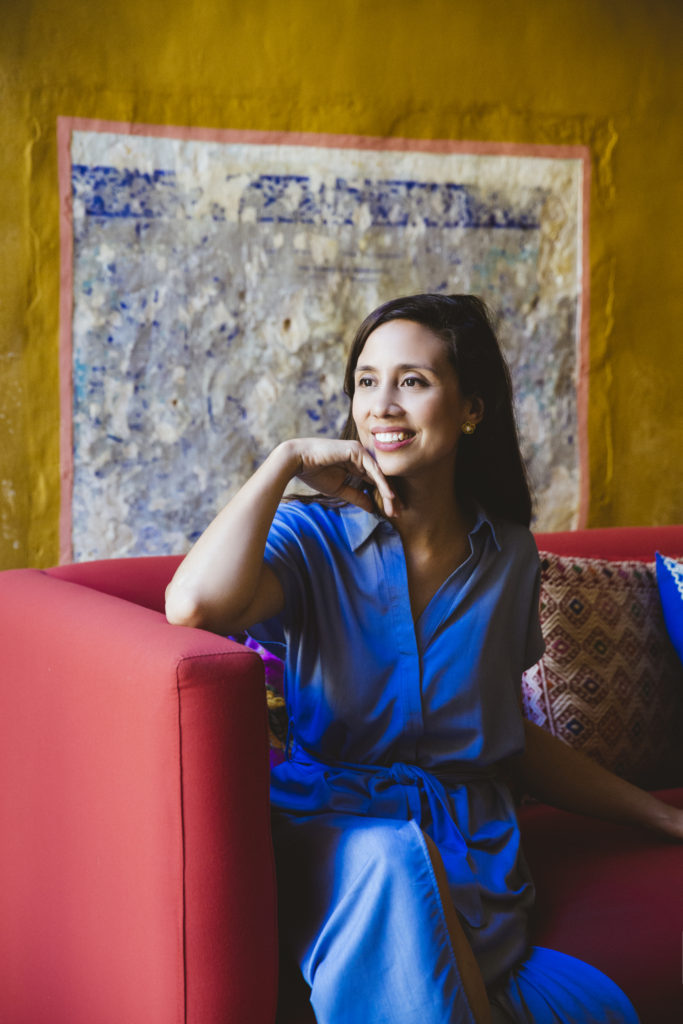 Casa de los Artistas brings a smile to our faces too, Angelica. Ideal in indigo, she relishes in giving her guests their dream experiences. Smiles are inevitable!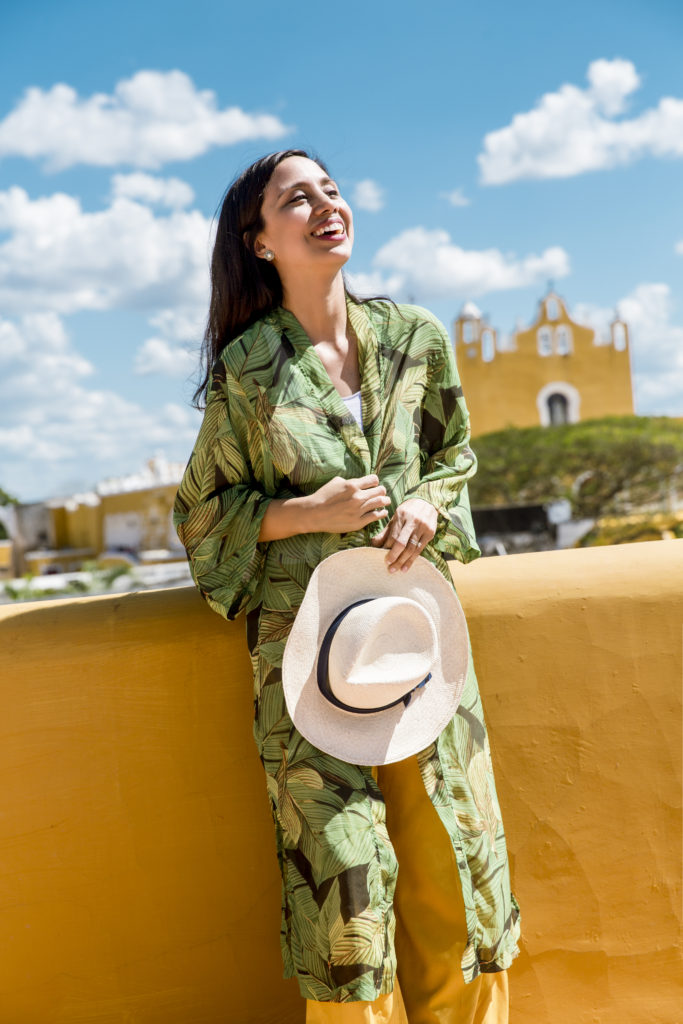 From the rooftop of Casa de los Artistas, the view is astounding. Surveying the otherworldly, yellow town of Izamal, Yucatan below – she feels enchanted. Officially a Pueblo Magico, this dreamscape is truly spellbinding.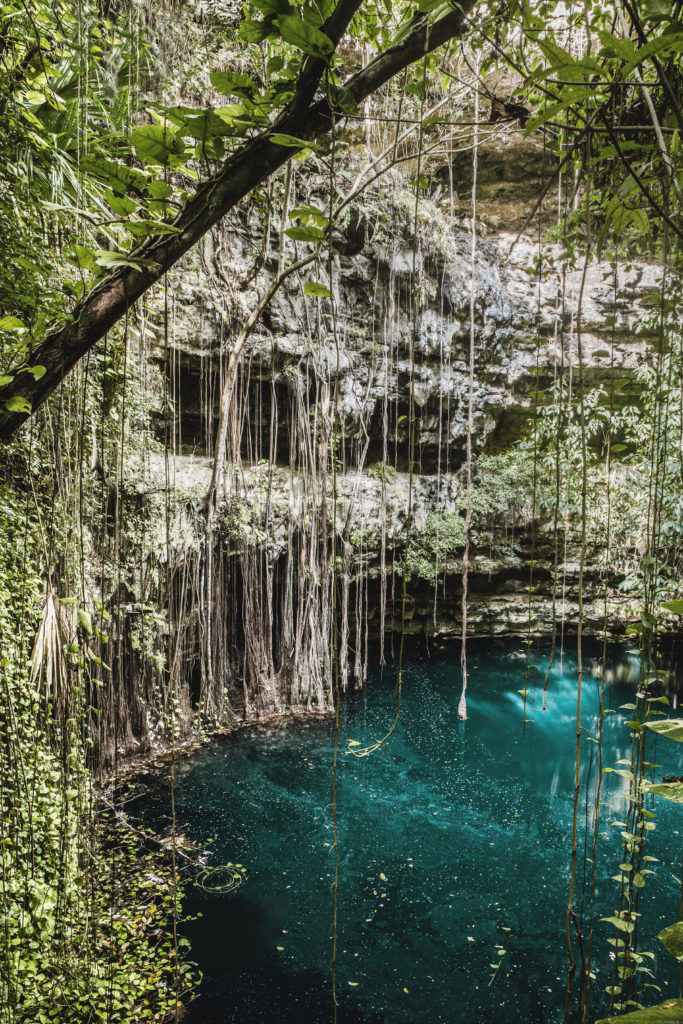 Ever fantasize about swimming in your own private cenote? There are no words to describe this natural gift from the universe! Surely you'll think you've stepped into your own wildest imagination.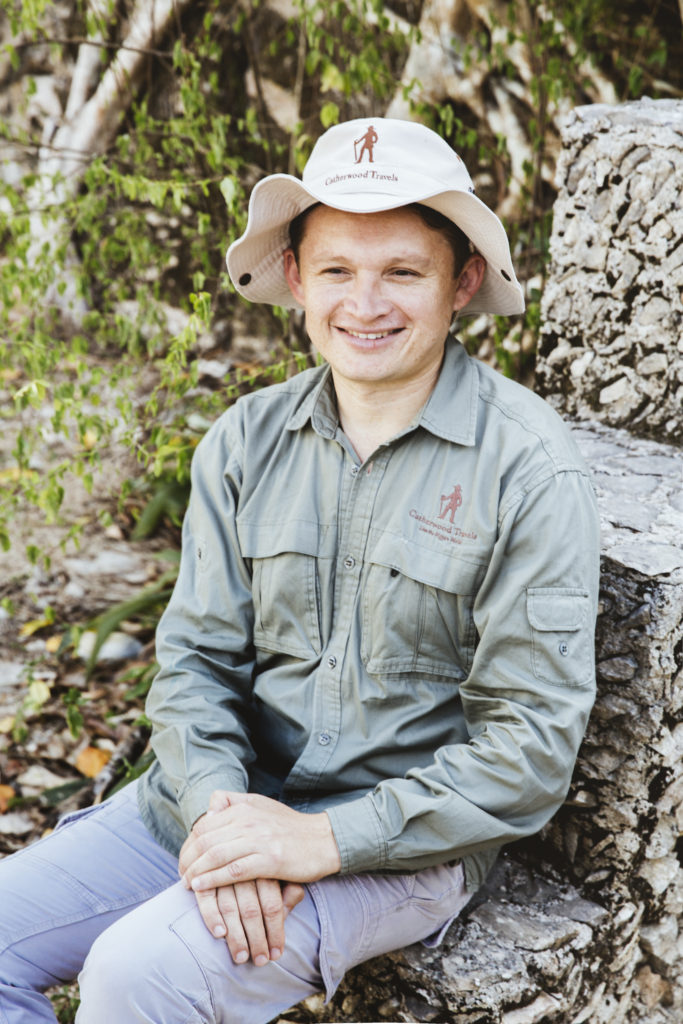 Javier Ruiz Nicolin, Director of Production, makes the magic come to life. From the private cenote to activities and more, this angel is certainly an alchemist in disguise.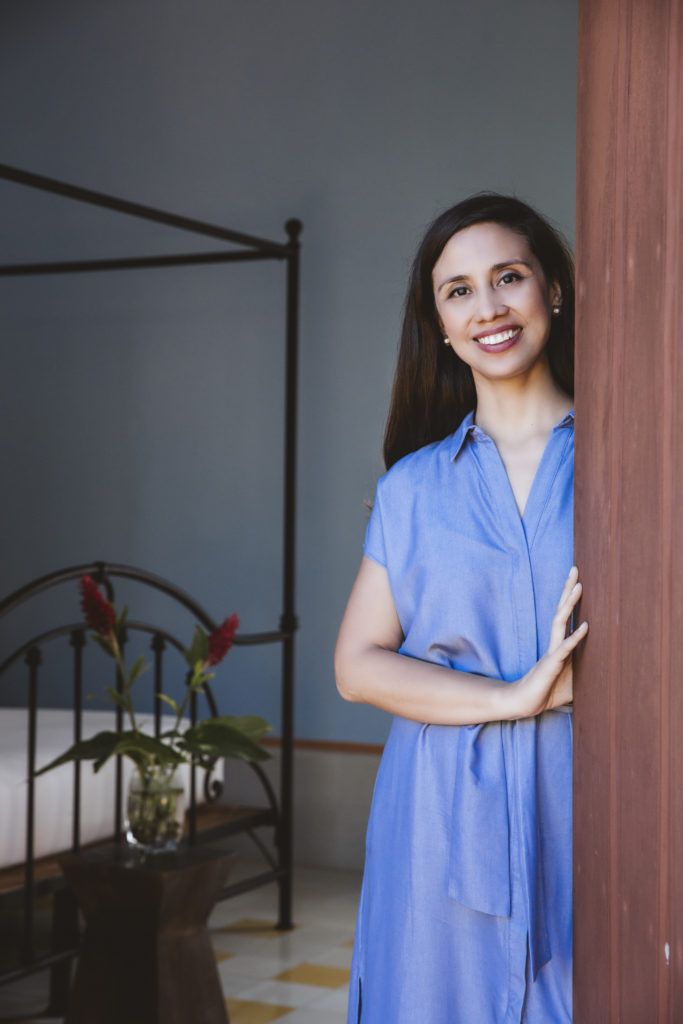 We'd never close the door on this friendship! After all the laughs and surreal escapes together, we can't wait for our next magical adventure with Catherwood.