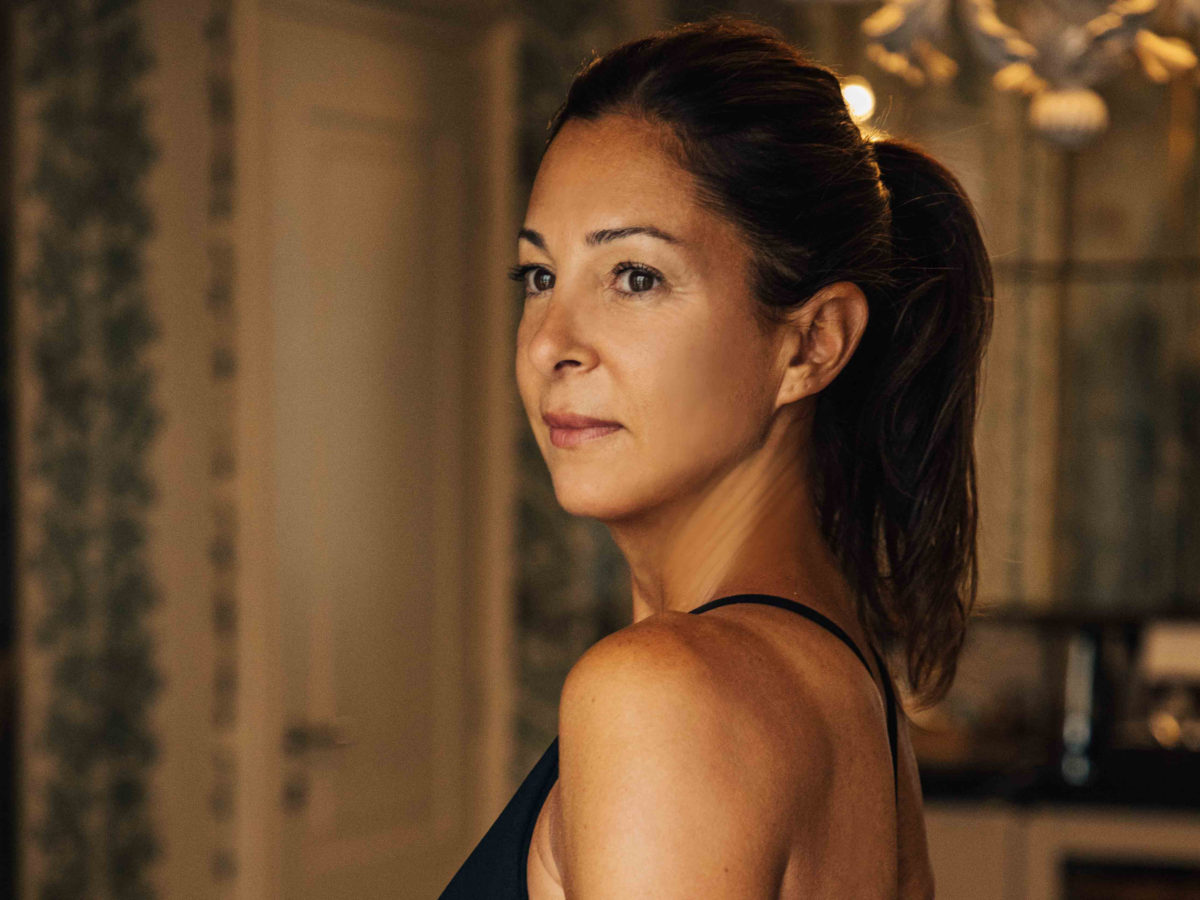 Hotel Savoy, Florence
Welcome to the enchanting Hotel Savoy, a Rocco Forte Hotel in Florence! Located in the dazzling Piazza della Repubblica, this brilliant boutique hotel is as iconic as its location. But, as all great travelers know, history is in the making. The Savoy Florence is a perfect example of the abundant surprises that can be hidden in incredible places full of history, ready to be lived.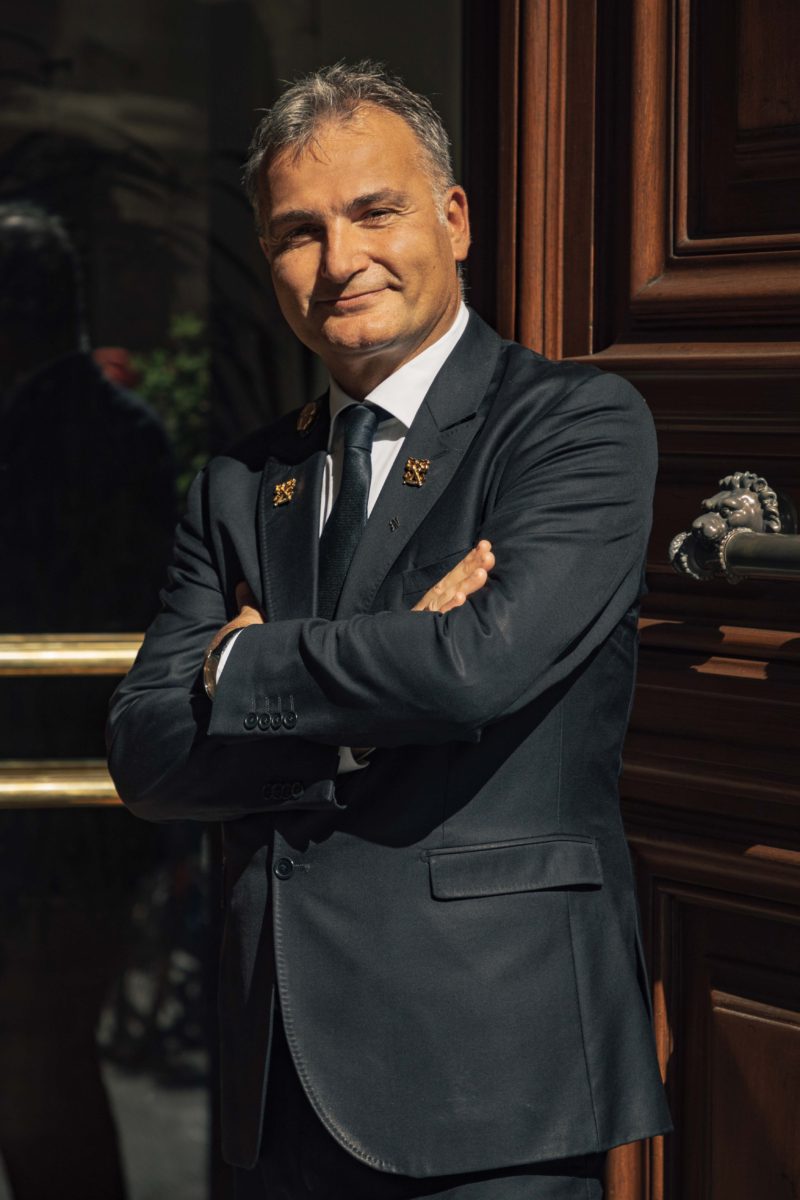 Meet Ruggero Vannini, Head Concierge and sophisticated man of mystery. How does he keep track of all of their best clients' secrets and habits? His skillful attention remains a mystery to us! Here, he dashes after a guest who's dropped her Emilio Pucci foulard, an artful collaboration between Laudomia Pucci and the Savoy itself. Laudomia Pucci redesigned the Lobby and Irene Restaurant & Bar with her one-of-a-kind artistic vision. This modern Italian Renaissance is not to be missed!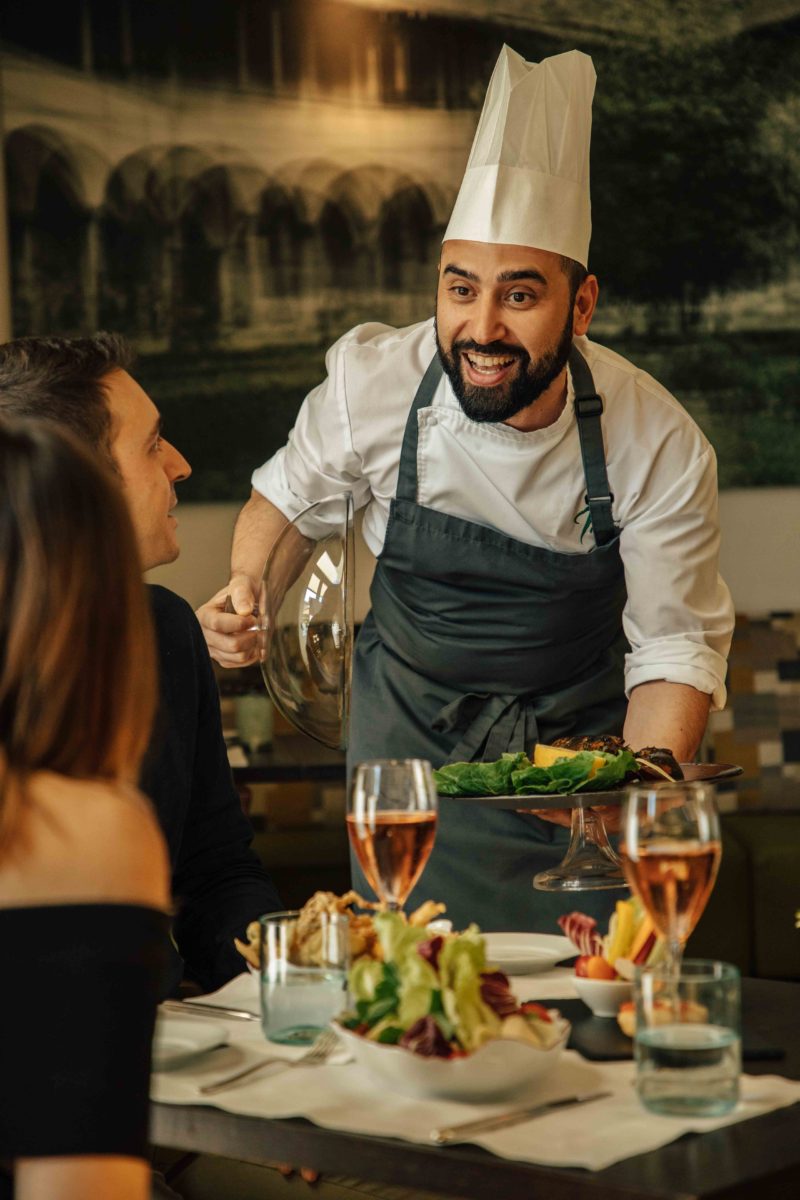 Eye candy isn't the only magic that the Savoy Florence offers up. What Italian experience would be complete without the savory magic that makes the region so famous? Epicurean delights abound, curated by Fulvio Pierangelini in his signature Tuscan style. Seen above, Massimo Laise, Sous Chef and artist of all things culinary, brings energy and joy to the preparation of each dish, delighting guests beyond their wildest expectations.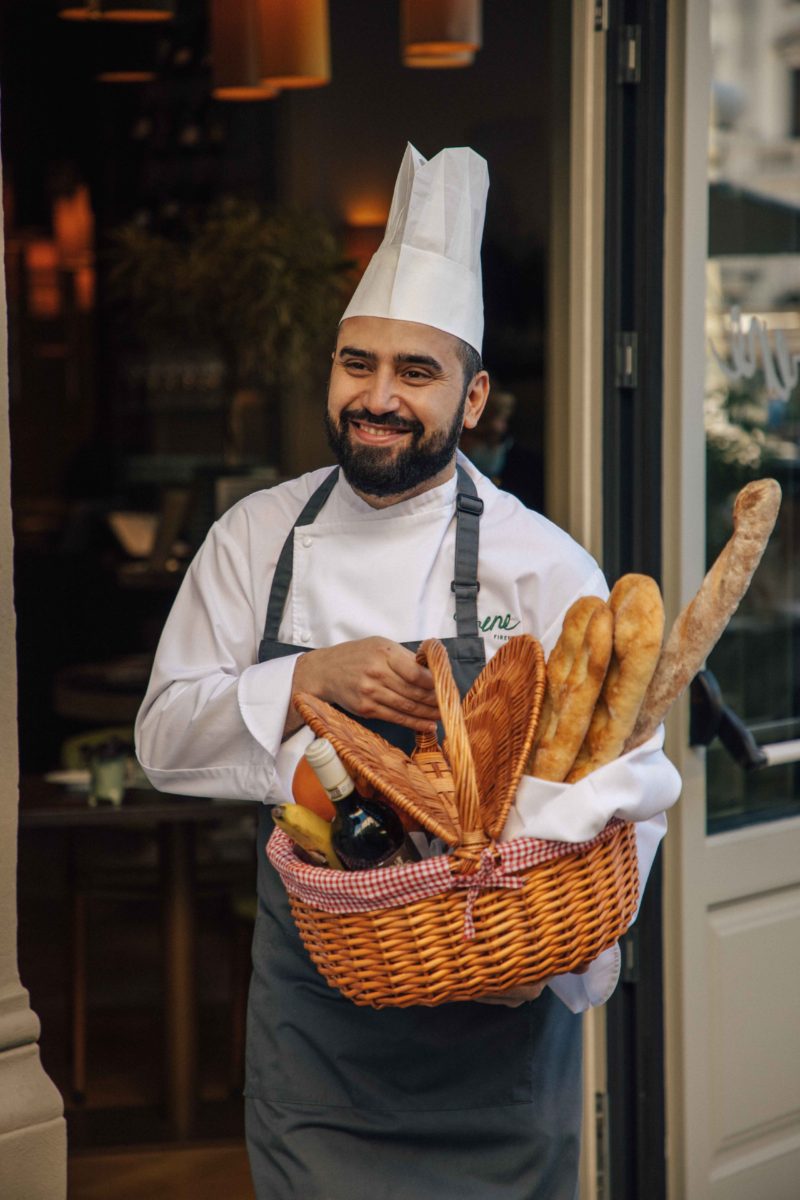 When he's not busy sourcing the most exquisite (or should we say romantic?) ingredients to inspire our guests with something unexpected and creative, you'll find his smiling face ready to listen to feedback about the variety of experiences guests have in their restaurant and bar. He's always seeking to raise the bar, and surprise clients with the next culinary innovation.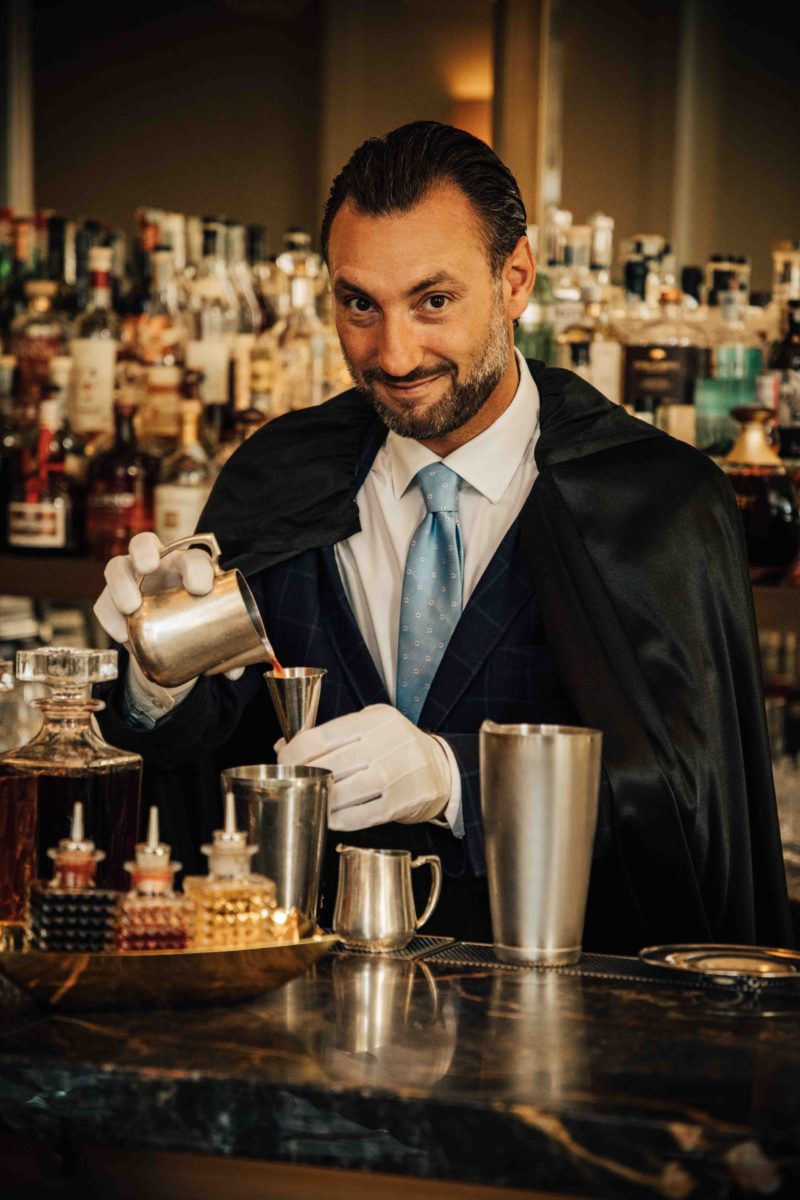 Meanwhile, in the bar, we have the Head Bartender and beverage alchemist, Denis Giuliani who knows how to make the Irene Restaurant & Bar a completely unique and fun experience of relaxation. With alchemy like this, Denis can transform clients' desires and dreams into a delectable cocktail. He keeps telling stories about Italian liquors and recipes, hypnotizing customers into a second magical round!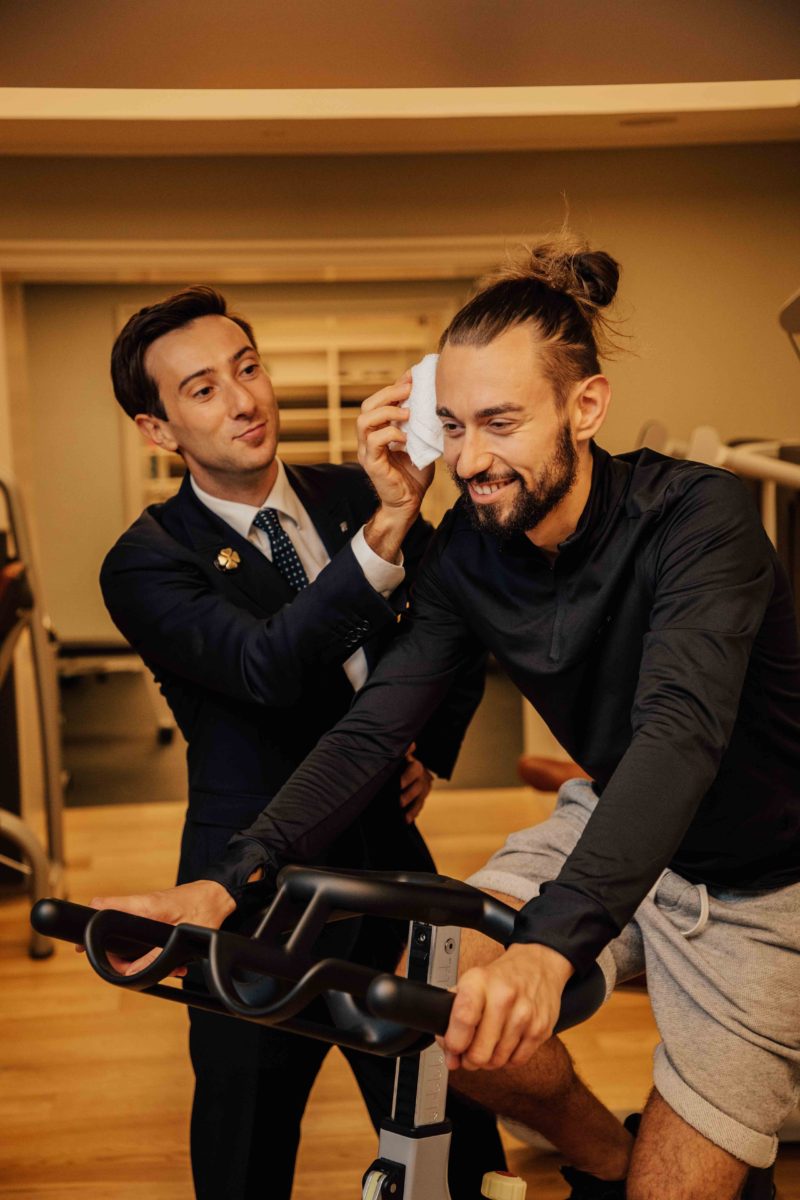 Next up, we hit the gym, where Salvatore Galantino, the Front Office Manager, is waiting to meet us. Salvatore is everywhere, always keeping an attentive eye on his clients. If you need a motivator when staying at Hotel Savoy, he is the man to call! Always quick with a solution and a word of cheer… he's ready to meet you where you are.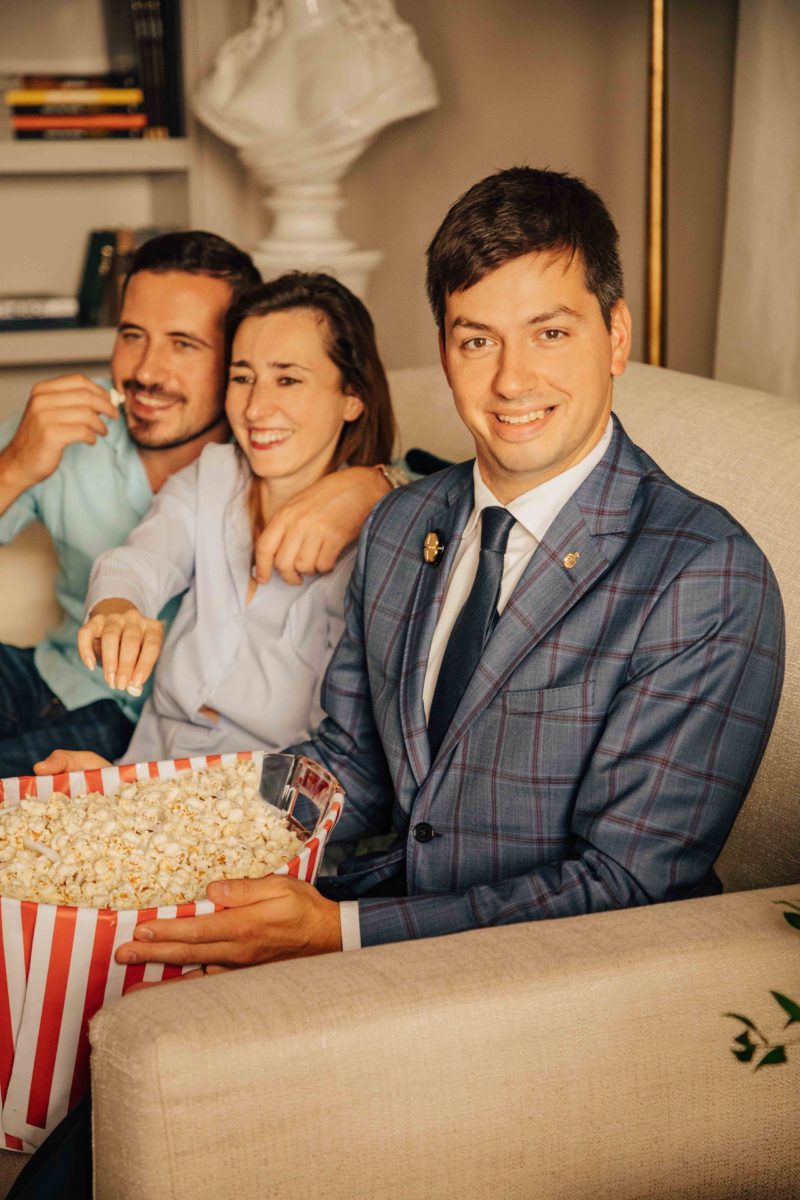 Prefer to stay in? The team likes sharing carefree moments with guests during their stay in Florence, setting them up for anything they may want or need. The staff members feel more like friends, and that human touch makes the experience even more fantastic, leaving guests with lasting memories to bring back home. Here, Paolo Piccardi, the Head Sommelier, participates in the perfect popcorn moment, laughs and good times included.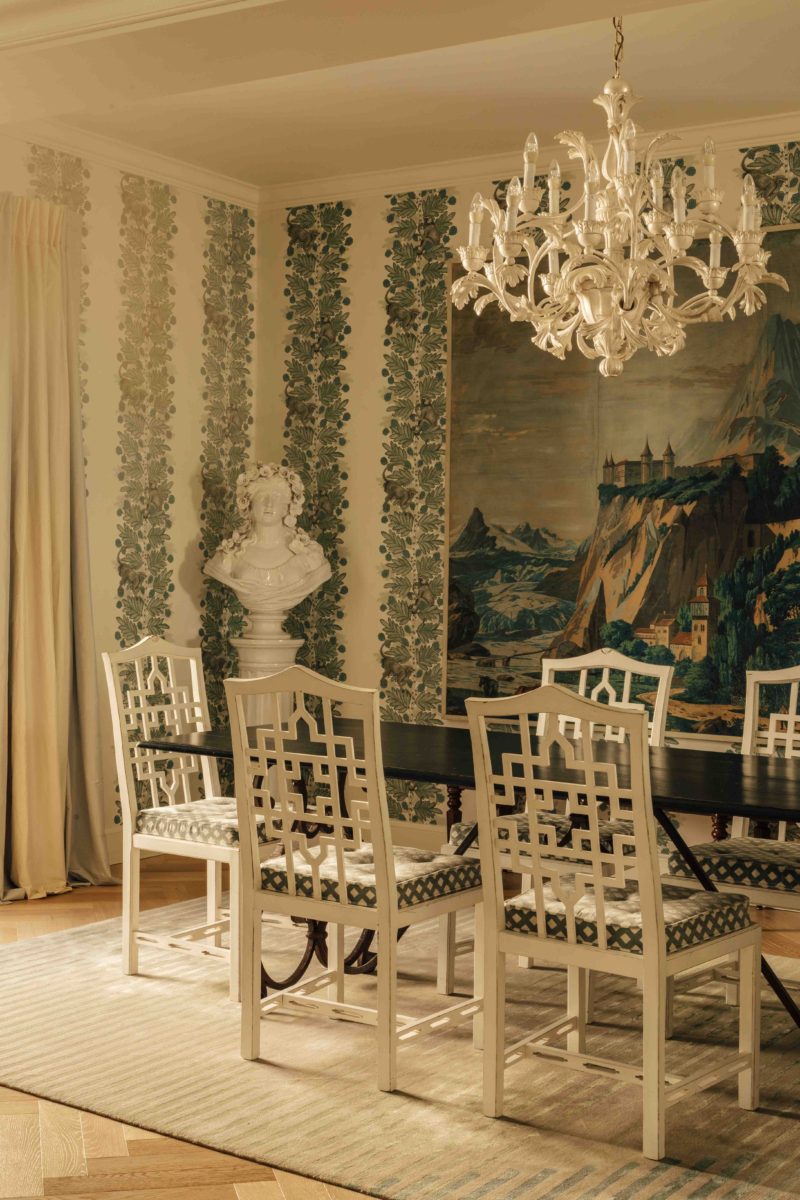 The Presidential Suite is more than just fun and games, though. As elegant as it is comfortable, the aesthetics of this gorgeous space are unequaled. Every beautiful detail adds to the sumptuous ambiance of the space. Equally unparalleled, Francesca Pretin, their Sales Director, takes a quiet moment to survey the space for any details missed.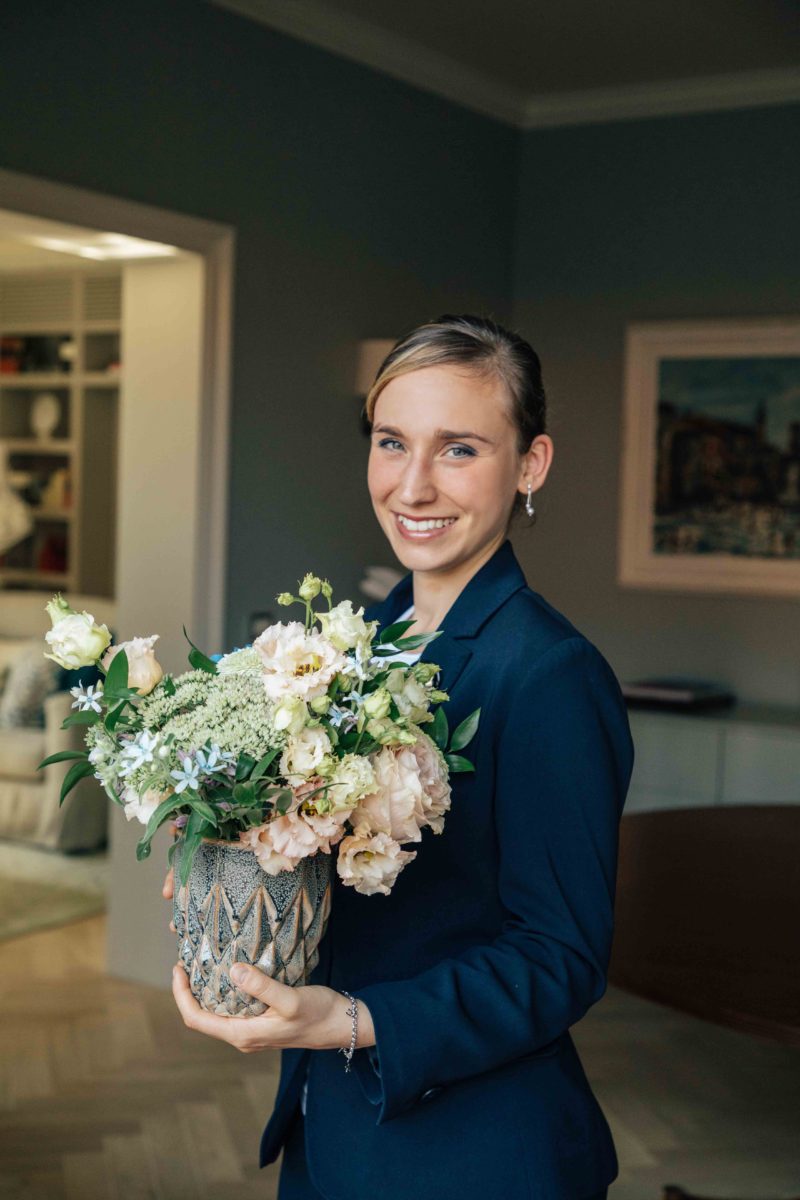 Certainly, everything is perfectly in place. Claudia Tagliaferri, the Housekeeping Manager Assistant, makes sure of that! She pays extra special attention to guests' preferences and requests, making you feel right at home.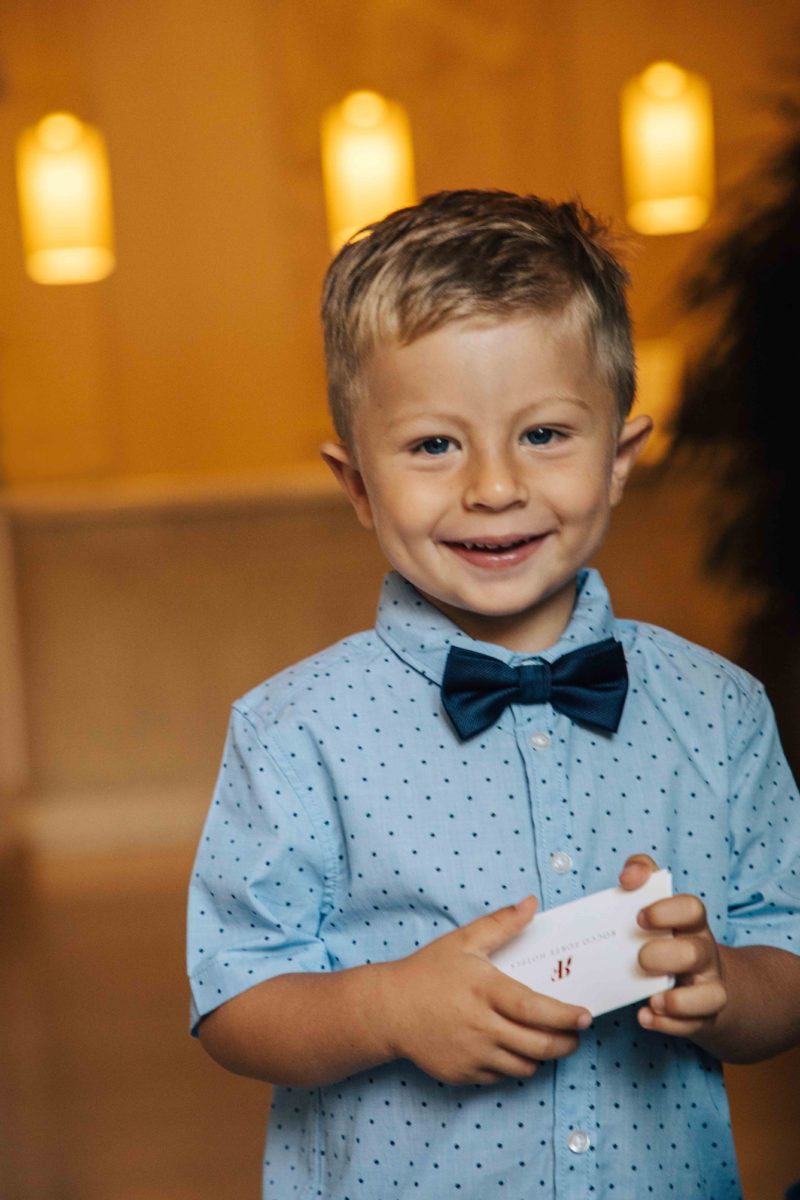 When Francesca isn't stunning us with her beauty and grace, she's connecting deeply to the details, going the extra mile bringing a smile to her guests wherever they are. That's the magic of the Savoy Florence. It isn't just a hotel, but a personalized experience with warm, attentive faces, both behind the scenes and right when and where you need them.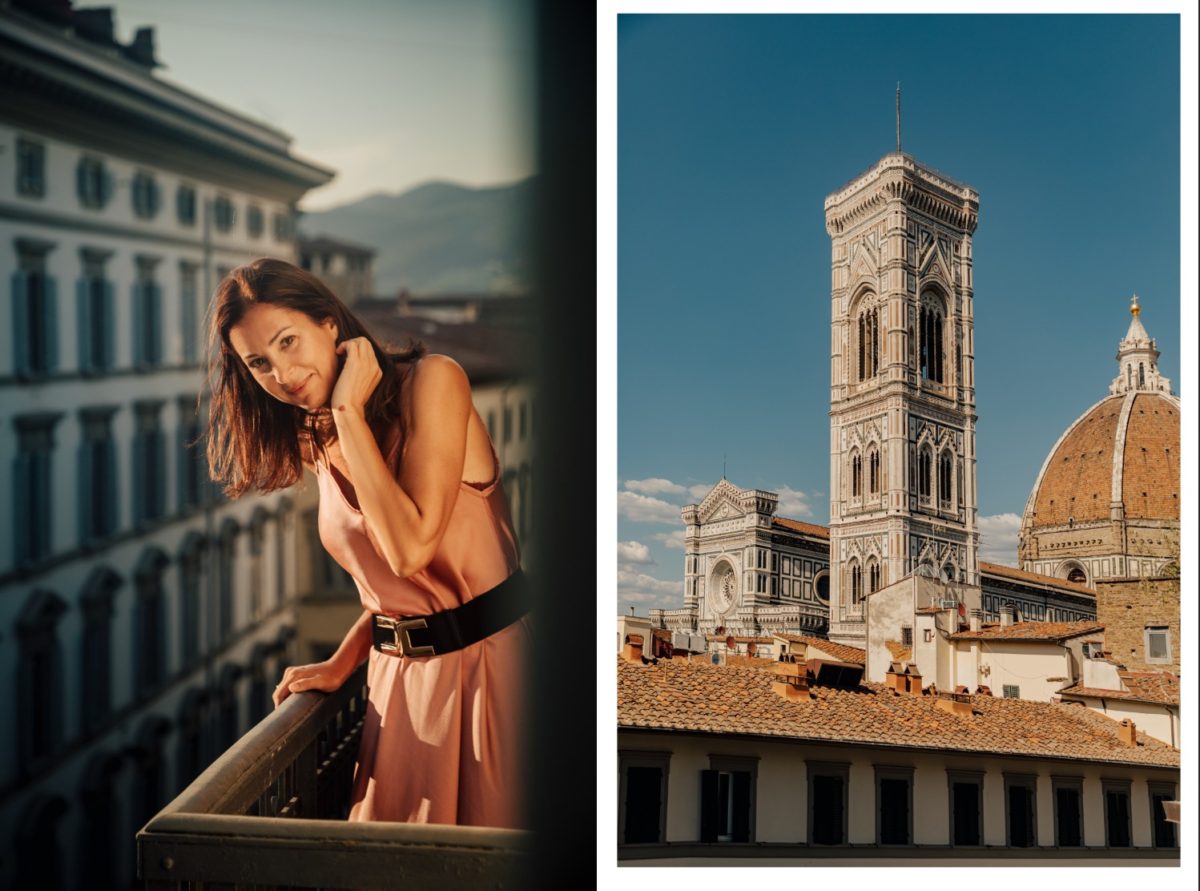 Gazing out over the gorgeous Duomo, what could be a more representative image of Florence? A city steeped in history, yet always coming up with something fresh, like the current art movement that is happening. It's been called the next Italian renaissance! With art and beauty around every corner, it must be time to explore!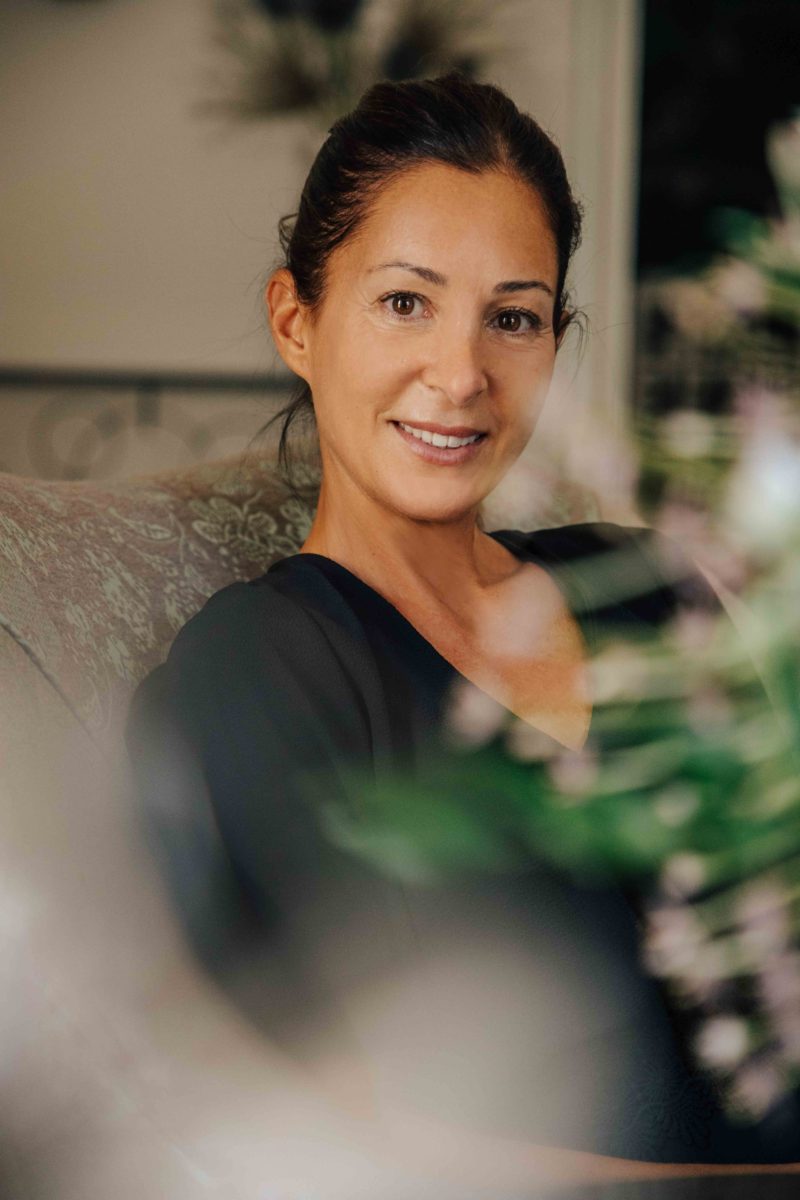 As always, we're sad to say Ciao for now but it won't be long before our feet grace this great city and the incomparable Hotel Savoy, Florence again. See you soon!