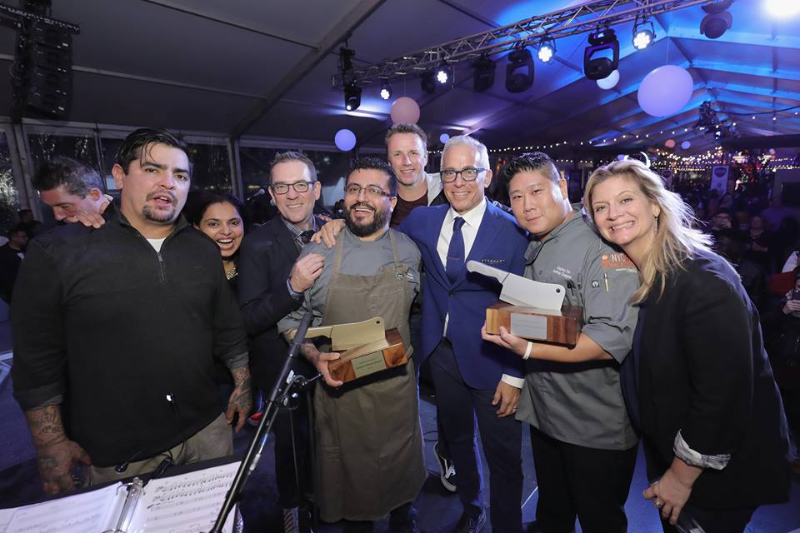 Talk of the Town: Chef Mario Hernandez
(Featured photo by Neilson Barnard/Getty Images for NYCWFF)
Praised for his rare and creative culinary masterpieces, Chef Mario Hernandez delivers an authentic taste of Mexican cuisine to more adventurous New York foodies. Hernandez' spark for the culinary world began in his grandmother's kitchen in Cuernavaca Morelos, Mexico. One of Mexico's colonial beauties, Cuernavaca boasts rich culture and heritage.
Hernandez moved to New York City at the young age of 16, but he never lost touch with his roots. Instead, Hernandez is widely known for incorporating wonderfully strange indigenous ingredients, such as ant salt and powder, Chapulines, and cactus.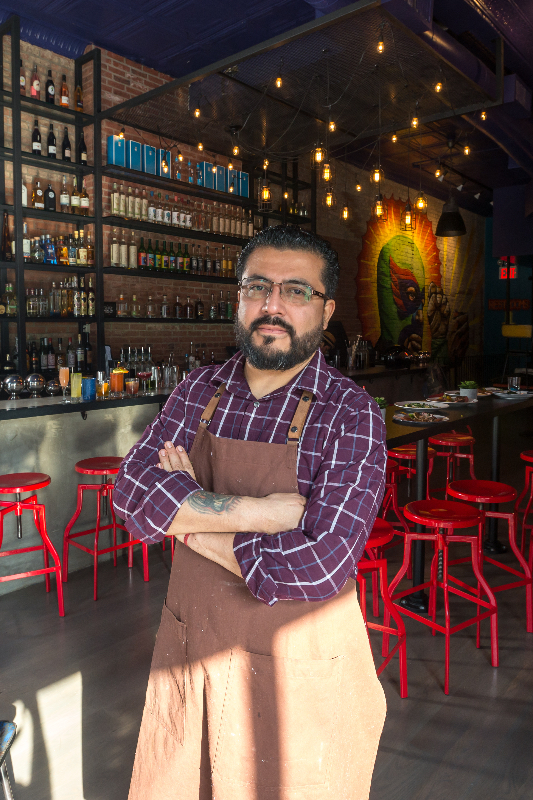 Hernandez' unique and intriguing resto the Black Ant in NYC's East Village delivers contemporary Mexican dishes similar to what you may find in the lively Mexico City. For those with an adventurous pallet, Hernandez serves up dishes like Croquetas de Chapulin (grasshopper croquettes) and Perrito Pulpo, a spicy grilled octopus dish served with sal de gusano (worm-salt) dusted fries. Hernandez' unique and flavorful spontaneity coupled with his skillful culinary artistry create the ideal haven for New Yorkers craving a little wanderlust.
Hernandez' Mexican-craze caught the eye of big-time Food Network stars such as Geoffrey Zakarian and Amanda Freitag, among others at the 2016 Food Network & Cooking Channel New York City Wine & Food Festival. Hernandez was chosen to compete in the first ever Rooftop Chopped. Modeled after the favorite Food Network show Chopped the rooftop edition was a live interactive event for festival-goers and judges alike. Contestants are given a mystery basket of ingredients in three rounds of the competition and must incorporate those ingredients into an appetizer, main course, and dessert. Hernandez competed against four others at the Pier 92 rooftop in NYC on October 15, 2016. Hernandez' unmatched talent in the kitchen stood out in the competition and led him to a shining victory. Keeping true to his roots, Hernandez' winning dish was his Lechon en Chichilo Negro de Chapulin. A dish for senses, the pressed suckling pig was topped with burnt chile grasshopper mole, crispy corn dumpling and chayote and pickled chiles.
Chef Mario Hernandez' epicurean adventure, from grandma's Mexican kitchen to the chef's kitchen of Food Network, is truly a remarkable story. His talent took time and diligent work, but his refined skills and tasteful menus deliver a crave worthy experience for both cuisine and culture. A culinary genius, Hernandez now has his hand at work in four NYC restos, Black Ant, Ofrenda, Temerario and Cafe Bamba. Infusing each space with his own original flair, it is certainly fair to say Hernandez is building an impressive gastronomic empire in New York City.