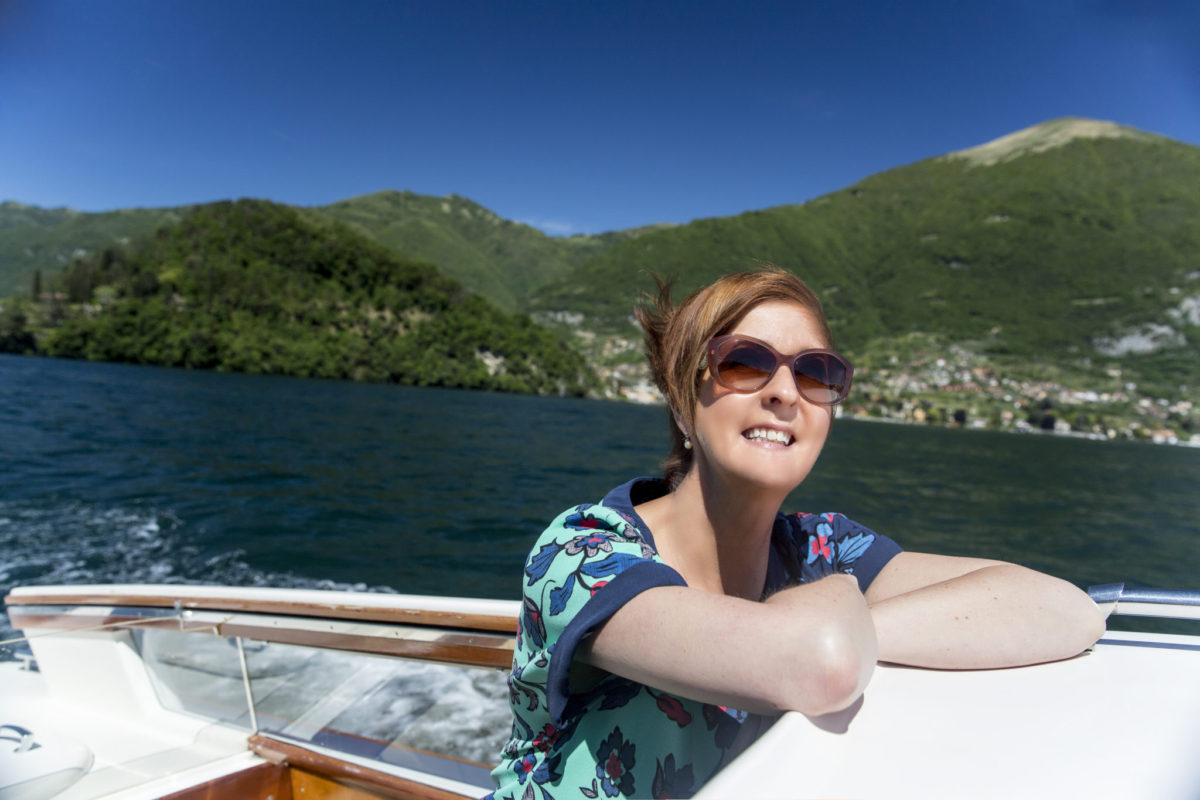 IC Bellagio starring CEO, Andrea Grisdale
Well, hello Andrea Grisdale, CEO of IC Bellagio, Italy's premiere destination management company. Looking stellar on her Vespa, she's embarking on a day of local magic. It's her specialty; and after 24 years in the business, no one does it quite like her.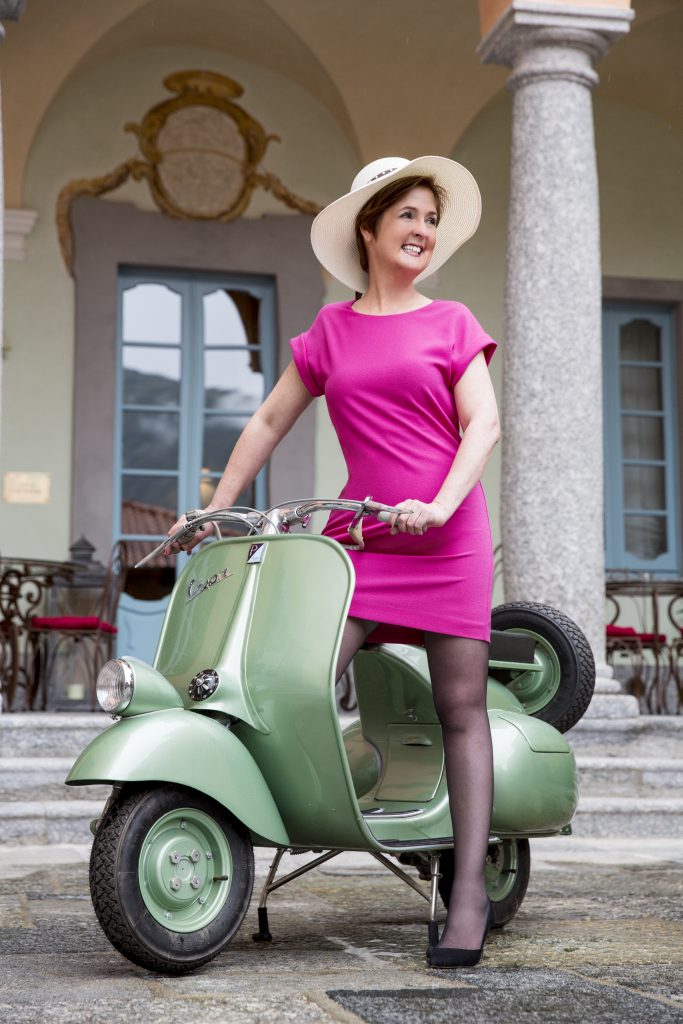 Whether a travel advisor crafting an Italian trip for clients or a private traveler dreaming the Italian dream, IC Bellagio orchestrates the perfect pairing of traveler and experience to provide unparalleled access to nooks and crannies of authentic Italy.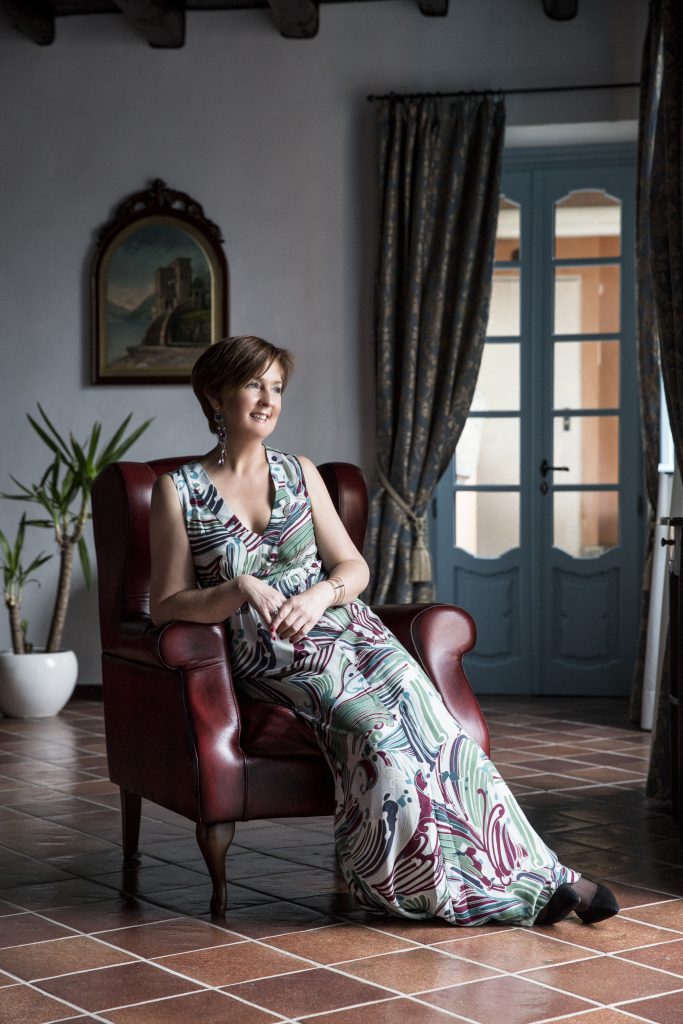 The Palazzo, with an elegant Andrea reclining inside, is a 'story that needs to be told' – the people who stay here get to relive and era in history. It's an opportunity to become a local in the heart of a medieval borgo, on the shores of Lake Como, just a stone's throw from Bellagio. The property oozes local – starting with the plentiful breakfast, where only the highest quality locally-sourced ingredients are used in a Farm to Table Concept.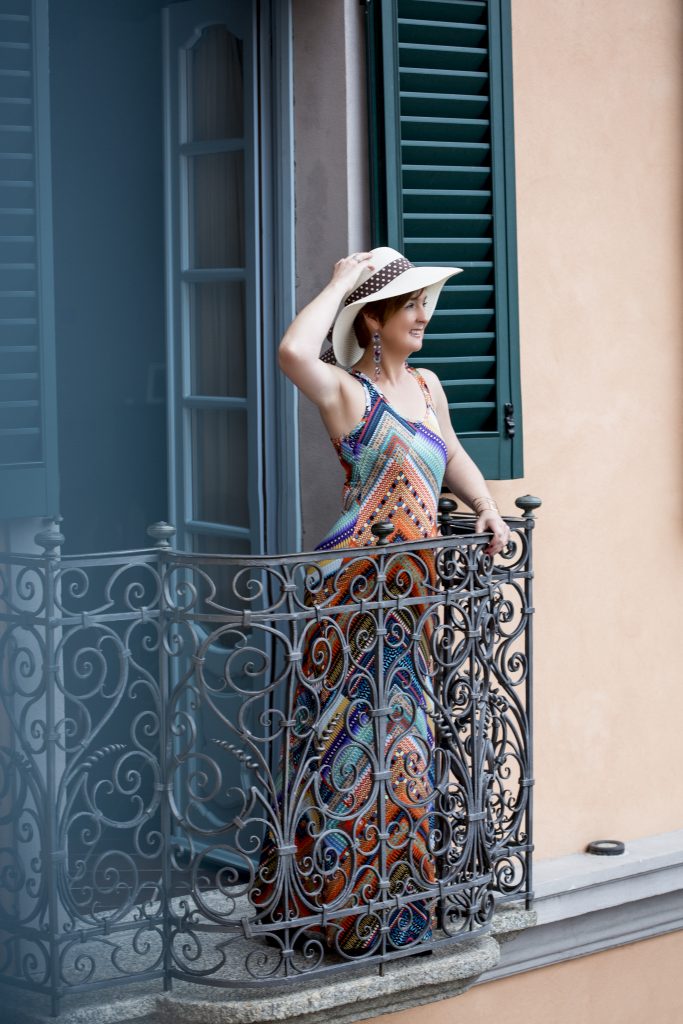 Looking divine in Anatomie, Andrea gazes out from the ironwork balcony of L'Isola Comacina where the Spanish Viceroy  (Vice Re) would have addressed the public. She cant help but feel regal; the location exudes elegance and power still today.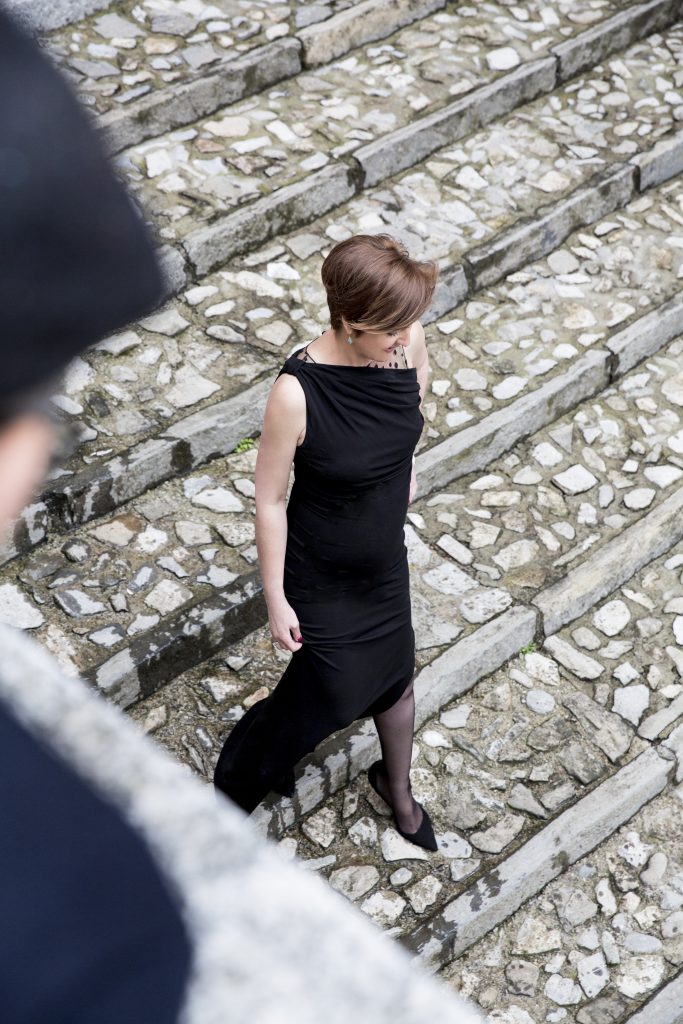 Startlingly beautiful cobble stone stairs under foot, Andrea trots down them in all black splendor, deep in thought, seeking to enrich the lives of Italy's travelers. Looking for life-changing experiences? IC Bellagio's customized itineraries create just that.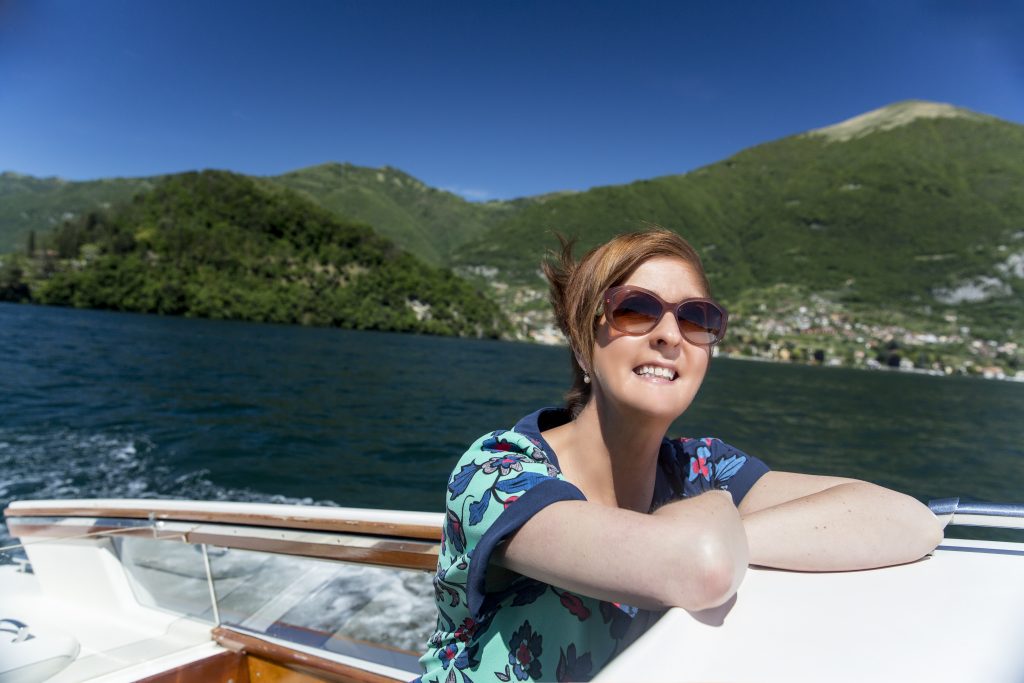 The seductive landscape of Lake Como, sculpted by the movement of ancient glaciers, has been the playground of pleasure-seekers for hundred of years. Soaking in the sun and the fresh air, Andrea gets inspired by an influx of new ideas.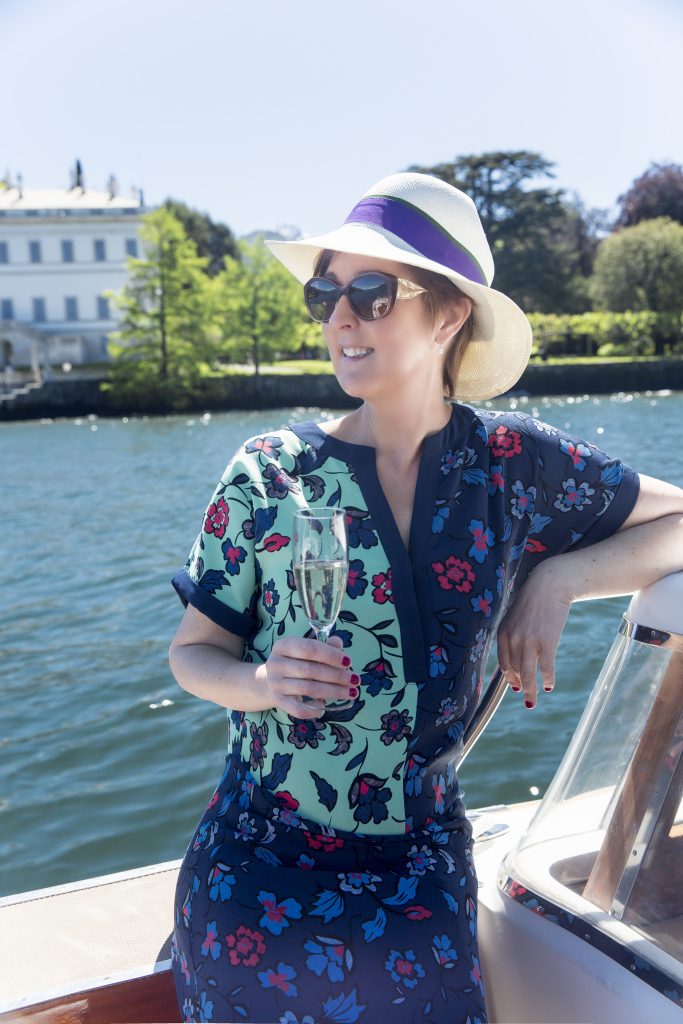 Chic with champagne in front of Villa Balbianello, Lake Como's majestic views are a great source of insight and motivation, always pushing Andrea to new heights.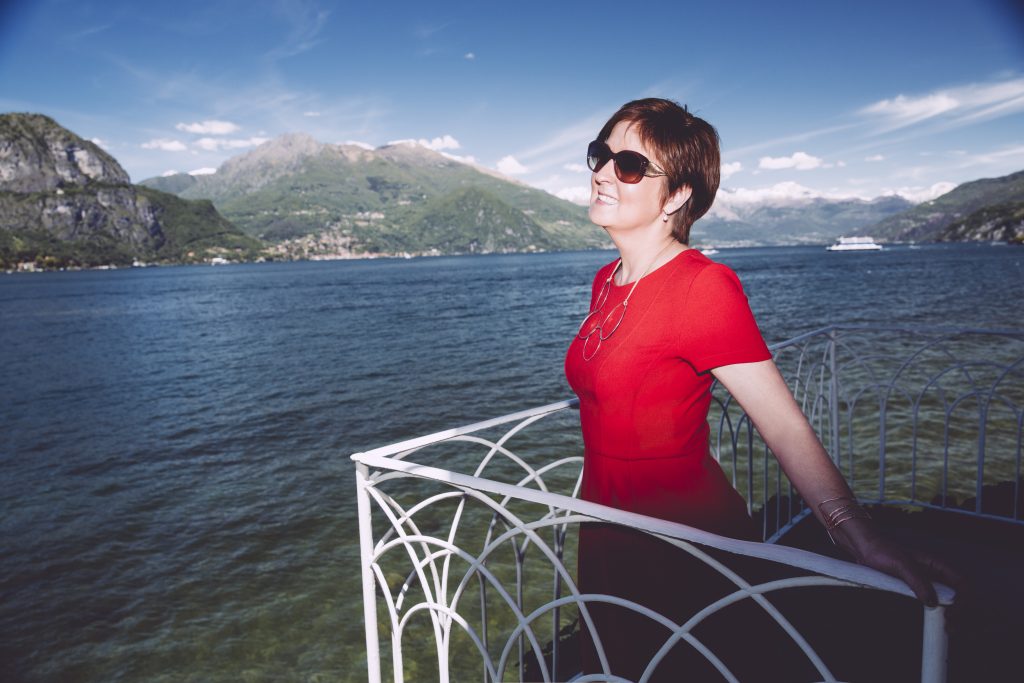 Admiring the lake from a balcony of the Villa Melzi property, she breathes in the clean air and surveys the mountainous  landscape in the distance.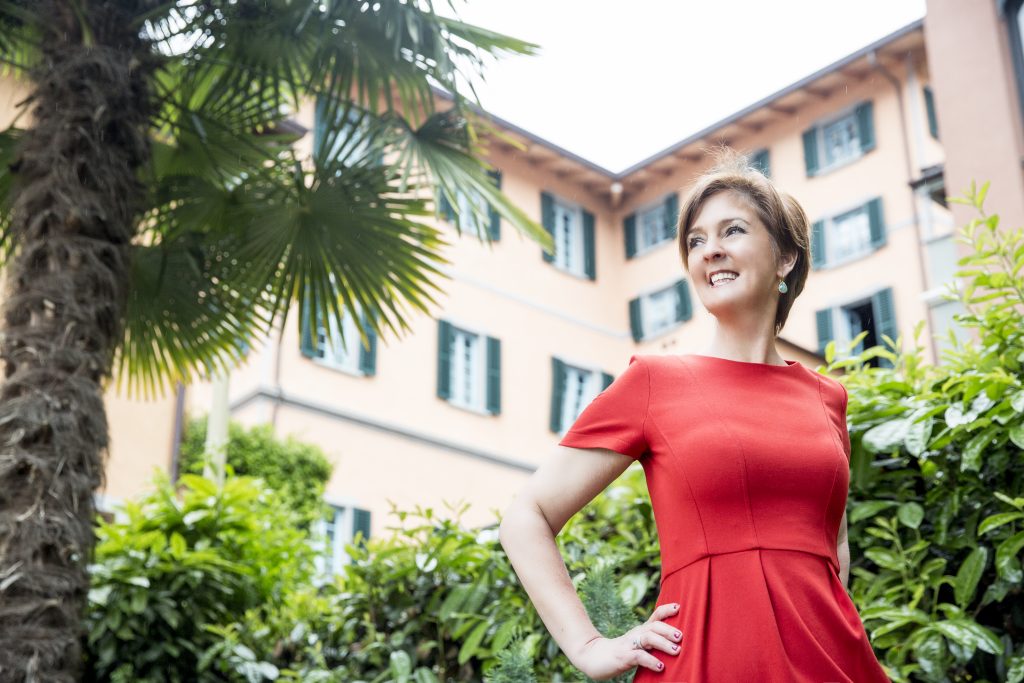 Down below, in the gardens of Palazzo del Vice Re, she is surrounded in their famously green gardens. This is perfect place to relax and recharge, to let your travel experience rejuvenate and revitalize you.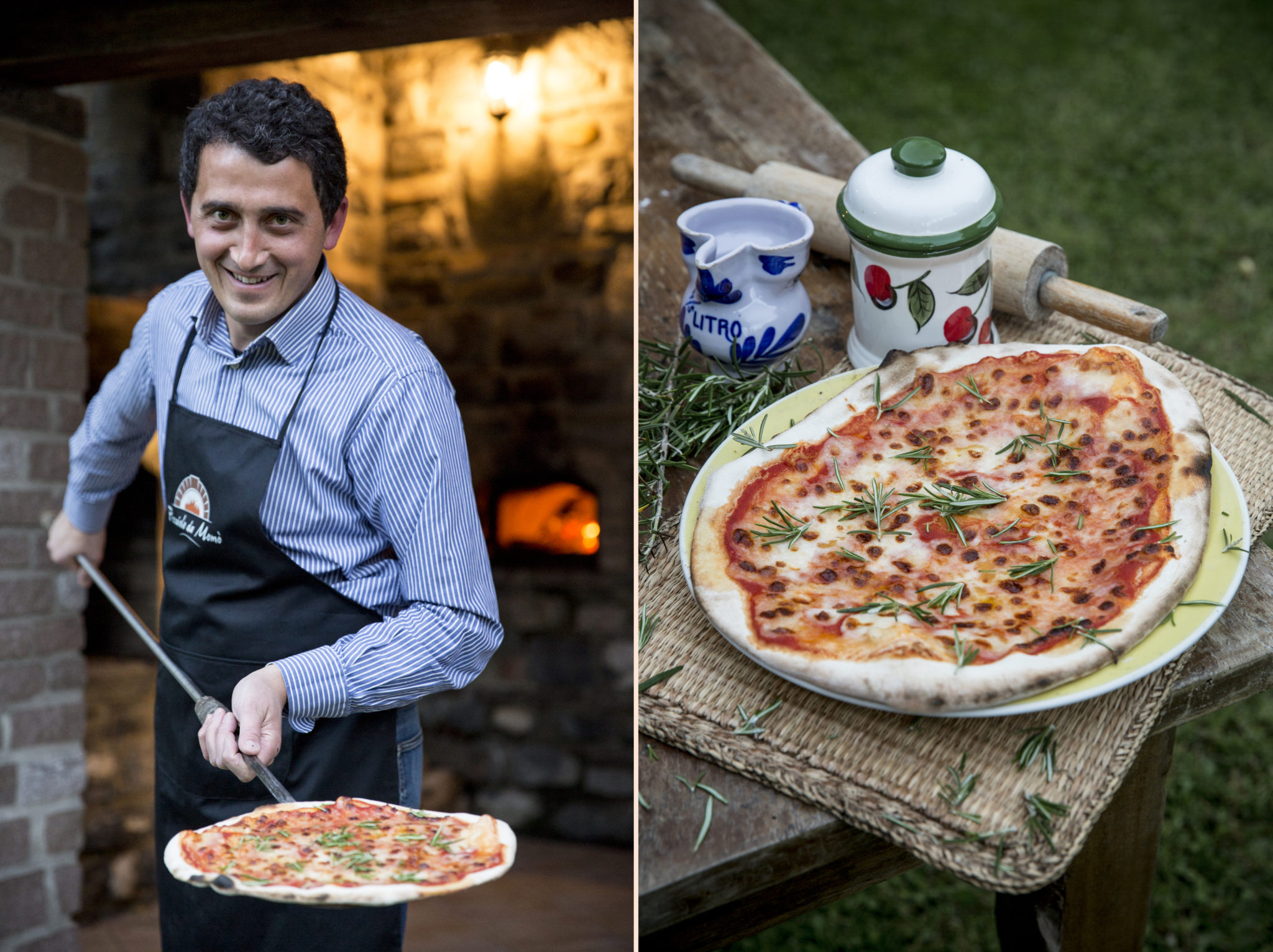 Palazzo, owned by Pertusini Family, is one of the IC Bellagio's greatest gems. One of their clients' fave activities is making fabulous traditional pizza with the family in their home, enjoying delicious old-style pizza and a typical Italian family experience, even eating the fresh produce from their garden.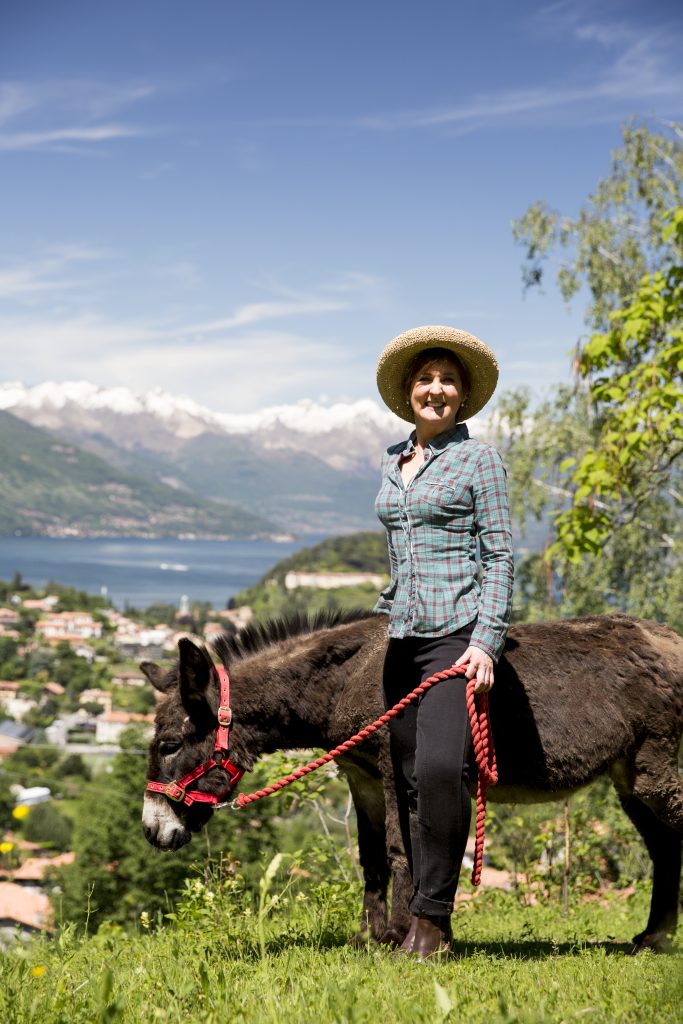 We loved flitting about the epic countryside of Italy, basking in gorgeous scenes and the vibrant energy of the lovely Andrea! We can't wait to let her swoon us with her travel savvy again!