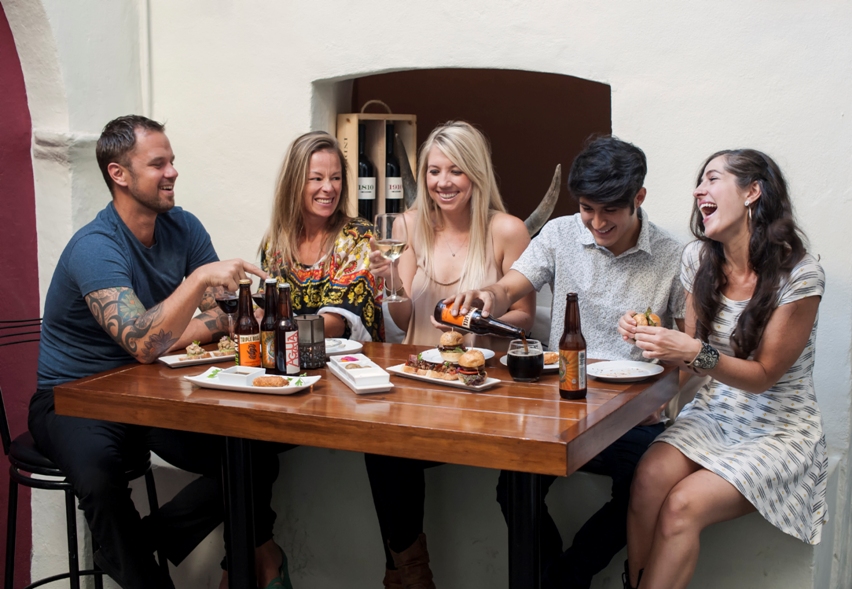 Food, Romance, and Fun – TAPAS Bar in San Miguel de Allende
Everybody knows San Miguel de Allende is one of the most romantic cities in the world. It's also a place that inspires you to do new things; to create beautiful projects that bring joy and delight to the world. The story of Kajsa Åkerblom and Anders Litzen- affectionately known in town as 'Los Suecos' – and their TAPAS Bar is a terrific example of San Miguel inspiration and success.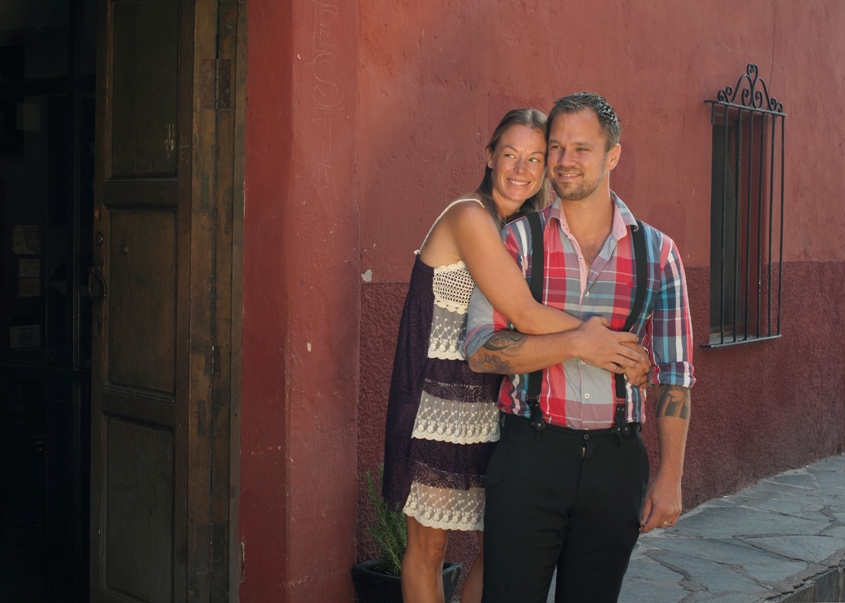 At TAPAS Bar, Kajsa and Anders have created a clean, minimal space that is also fun, whimsical, and has a lot of personality! It's the perfect place for hanging out with family, friends, and your significant other. It's a relaxed and contemporary atmosphere with infinite potential for wonderful and entertaining moments. Drinks and food are, of course, top-notch; as Kajsa and Anders know a thing or two about both!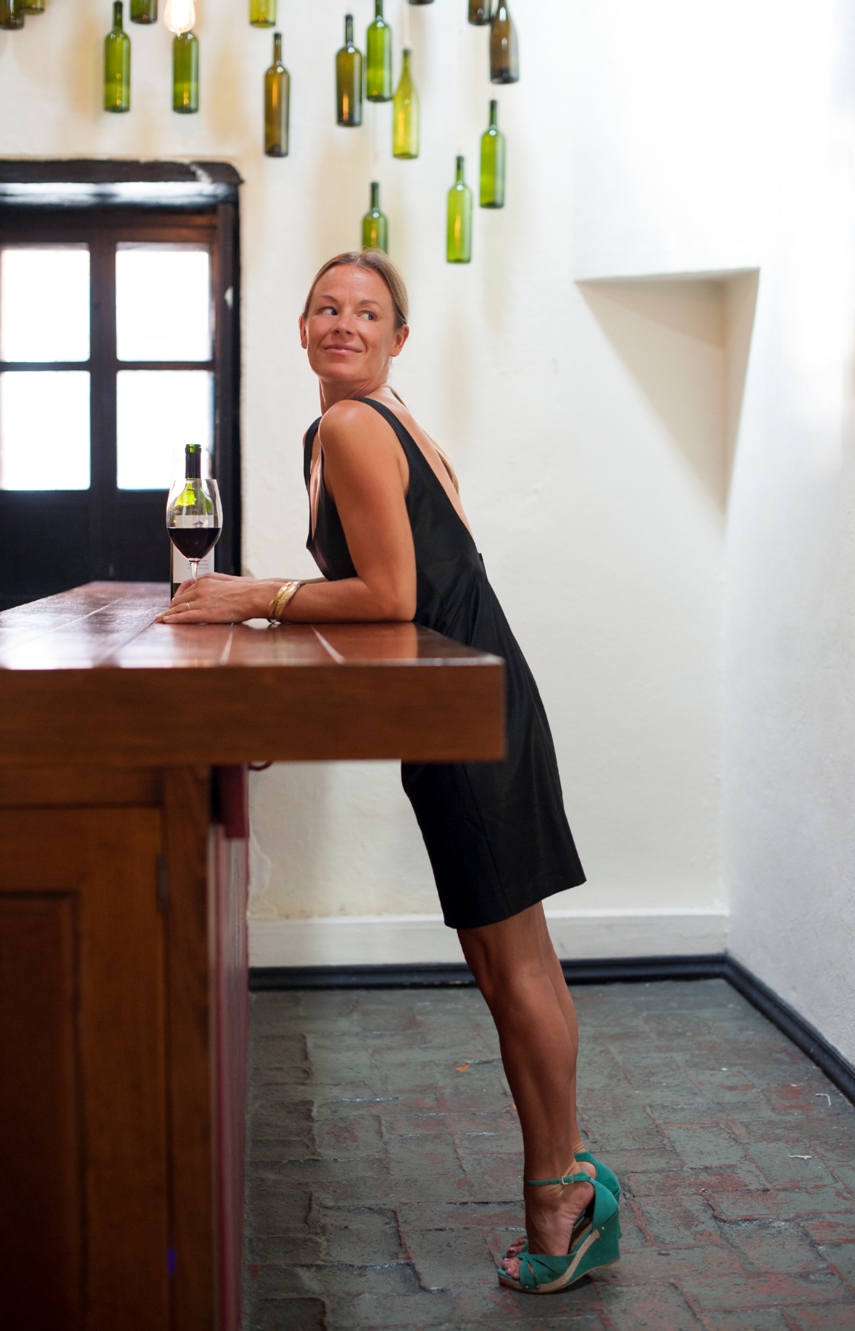 TAPAS Bar has many cool and cozy spots, one of them being this cute corner table: a happy place during the day; and a slightly mischievous and very romantic nook after sunset! Kajsa and Anders are seen here wearing their work uniforms for 2 SUECOS Catering – a service they offer to the best private parties of the 'who's who' in San Miguel. How about the striking artwork on the background? It's a Diego Favela original, entitled "Carrousel".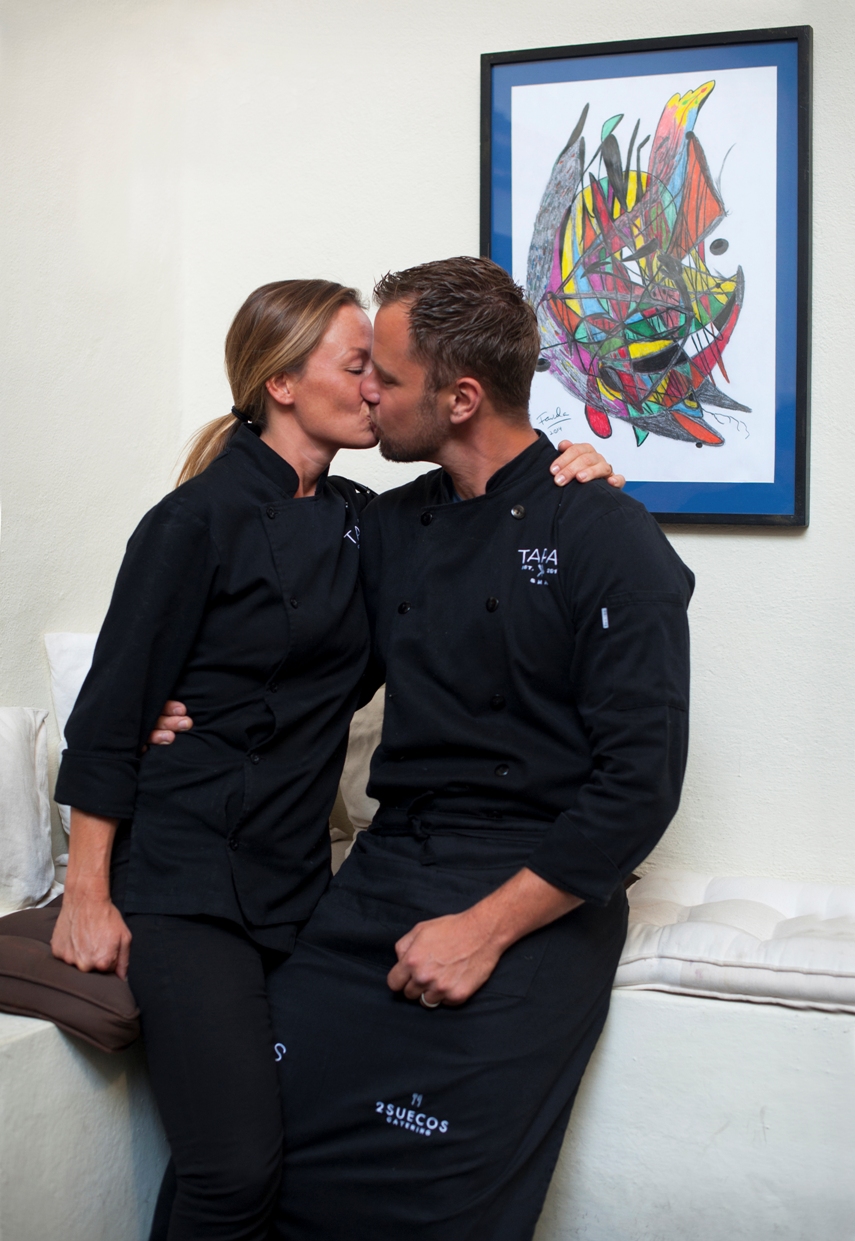 Frequent visitors of TAPAS Bar include Amber Nieto of Casita Linda (at the center of the photo below), Alain Mh of Don Taco Tequila (another very popular spot in town) and model/writer Mittie Babette (far right). As you can see, TAPAS Bar is a fun-with-friends kind of place with a strong European flavor mixing successfully with San Miguel charm.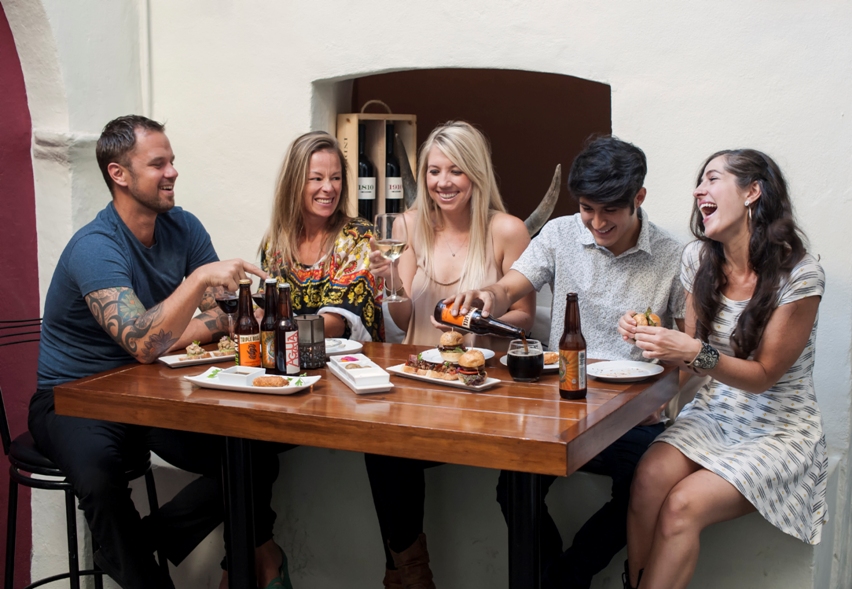 Next time you're in San Miguel de Allende, make sure you stop by at TAPAS Bar – located at Umarán 36, in Centro. If you want anything special or are coming with a large group – hey, the more the merrier! – you might want to call ahead to make a reservation: 415.121.5047.
Photographer: Sean Reagan.