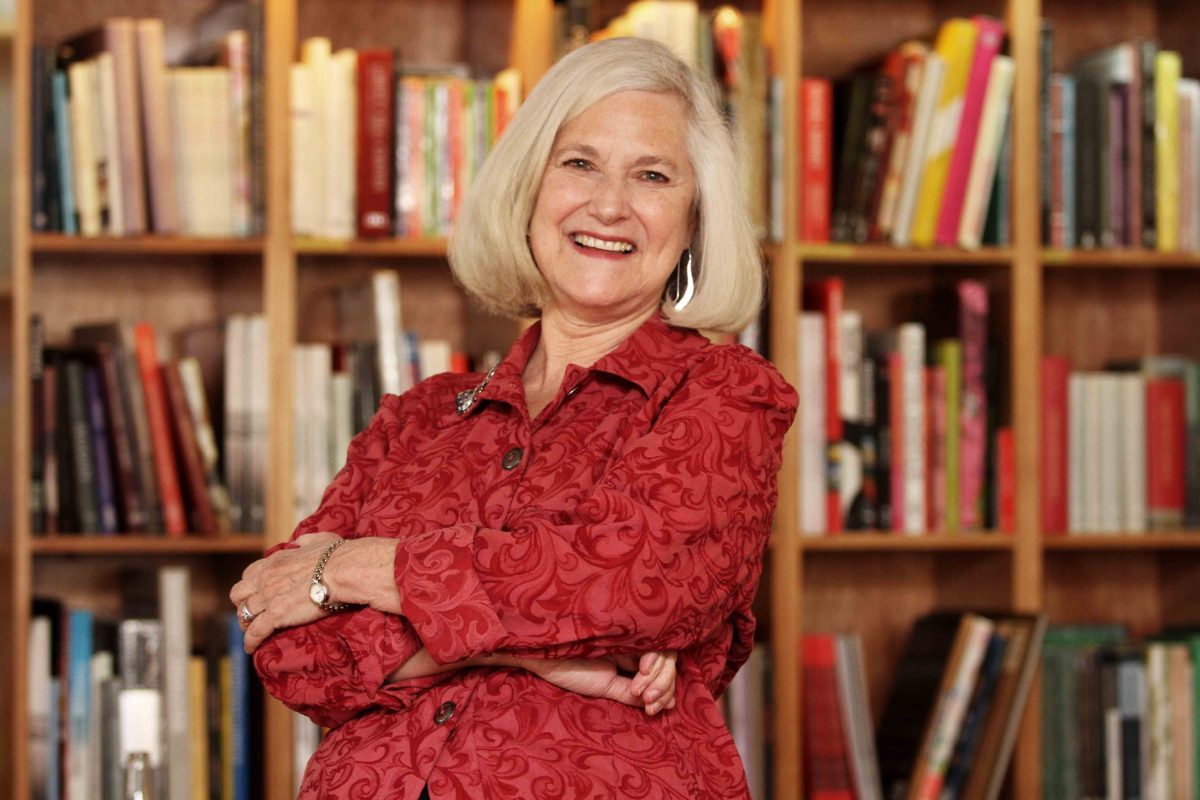 Exclusive Interview with Susan Page of the San Miguel Writers' Conference
We are honored to have an exclusive interview with Susan Page, writer and founder of the San Miguel Writer's conference. Now in it's 12th year, the conference will be kicking off mid-February in San Miguel de Allende, hailing such names as Naomi Klein.
Tell us a bit about yourself – your origins and your life as an author and relationship coach. We know you graced many television screens, including Oprah Winfrey Show, Good Morning America, CNN and NPR to name a few, what inspired your books and passion for interpersonal relationships?
One weekend when I was still single, I went to Los Angeles to visit a friend. We got to talking about how difficult it is to meet men, and during the conversation, I realized I was spouting a philosophy I have never heard anyone else discuss. My friend went to bed, and I stayed up until 5 AM scribbling notes on a yellow pad. In the morning, I knew I had a great idea for a book.
For the next six years, I stuck with it, writing on weekends and evenings while running a non-profit. Everyone kept telling me to abandon the project, I'd never get published, writers never make any money. But I knew I had a good book with new information! After six years, I connected with a literary agent who sold the book to Viking/Penguin for a six-figure advance! That book, If I'm So Wonderful, Why Am I Still Single?, was translated into twenty-two foreign languages and is still selling briskly after twenty-eight years. Initially, it led to appearances on Oprah and Good Morning America and literally dozens of other shows, my fifteen minutes of fame.
In the meantime, I married and became more interested in strategies for couples. Drawing on my background in psychology and my training in Gestalt and Bioenergetic therapies, I began workshops for couples in which I invited only one member of the couple to attend. These were not about improving communication, a strategy that fails many couples, but rather, about slight changes in behavior that one person can make to have a big impact on the relationship. I ended up conducting those workshops for twenty-two years, until we moved to Mexico, and wrote four more books including How One of You Can Bring the Two of You Together and Why Talking is Not Enough.
What first began your love affair with San Miguel? What drew you here and what's made you stay?
In 1981, my husband, Mayer, and I made a connection with a Huichol Indian family. I attended the birth of two of the children, and, fourteen years later, those children lived with us in Berkeley so they could attend high school in the States. It gave us a deep background in Mexican folk art, and a passion for Mexico.
The first time we visited San Miguel, we thought vaguely about moving here, but it was finding our dream piece of land on the river with trees and with an abandoned furniture factory that we knew we could transform into a house that pushed us over the edge to buy it and move here.
The San Miguel Writer's Conference is now in its 12th year! We are honored to congratulate you on this immense success. What sparked the writer's conference? Please tell us a little about your original inspiration as well as the current trajectory of the festival.
When we moved to San Miguel, I was quite surprised that there were no reading or writing groups, no author presentations, and no place for local authors to sell our work. I like to organize projects, remember? So I started what I thought would be a small, friendly gathering of writers. We quickly fell into our monthly author presentations, which we still offer, and started a weekly Spanish language literary radio show, still on the air. (Sancho Panza de Cabeza: Wednesday at 8 PM on Radio San Miguel.)
Jody Feagan was an active volunteer with us, and she had lived in Aspen, where they have a writers' conference. One day she said to me, "This is a world-class destination. We should have a writers' conference here." We organized it right away! Our first Conference had twenty-six people and was one weekend. The idea took hold, and has grown and expanded every year. We have been able to attract the most prestigious of writers to keynote the Conference, and even more important, over the years we have attracted the most skilled and competent team to lead all the many committees and to take the major responsibilities that make the Conference work. The Conference is all about the extraordinary group of leaders who make it happen.
Please share one of your favorite experiences during the writer's conference. Perhaps a particular keynote, panel, party or attending author.
A transformative moment in the evolution of the Conference was the moment when Barbara Kingsolver accepted our invitation to keynote the Conference. The previous year, we had had seventy-nine full Conference participants. That year, our registration leapt up to 207 people. We had to scramble to figure out how to make the new numbers work. The whole team rallied; we knew we had reached a tipping point. And Barbara gave one of the most memorable keynotes – and Q and A sessions – that any of us have ever heard. It was that year, pretty much in her honor, that we created our now legendary Fiesta. It was Michael Coon who provided the vision and leadership for it. And I will never forget the moment when the title of Barbara's book, The Lacuna, appeared in bright fireworks on our castillo, and through tears she told us that she had always told her husband that, someday, they would see that title in lights. The Lacuna takes place during the McCarthy era, and we provided a piñata of Senator McCarthy. Barbara relished bashing away at that piñata.
We took Barbara Kingsolver to see the Monarch butterfly migration site, and she went home and wrote a novel about the butterflies, entitled Flight Behavior!
We have had many precious moments and extraordinary keynotes since that time, but Barbara will always have a special place in my heart, not only for who she is and what she writes, but for the impact she had on the growth of our Conference.
How does the writer's conference fit into San Miguel de Allende as a travel destination? What makes this the perfect spot to host such an event?
When I invited Calvin Trillin to keynote our Conference, he replied, "If your Conference were in Youngstown, Ohio, I'd say no, but since it's San Miguel, and I've never been there, it will be my pleasure!"
San Miguel is a huge draw, not only for our keynoters, but for Conference attendees. People have heard about the "magic" in San Miguel that results from its glorious colonial treasures; its award-winning restaurants and hotels; the lively literary and arts community; the mix of cultures; the closeness of the community; and the cumulative effect on the hearts and spirits of those who live in or visit this unique city.
The city of San Miguel and the San Miguel Writers' Conference are the perfect marriage. The World Heritage Site has helped the Writers' Conference to become the premier event of its kind in the Americas, and the Conference has helped to make San Miguel a number one cultural tourism destination in the world.