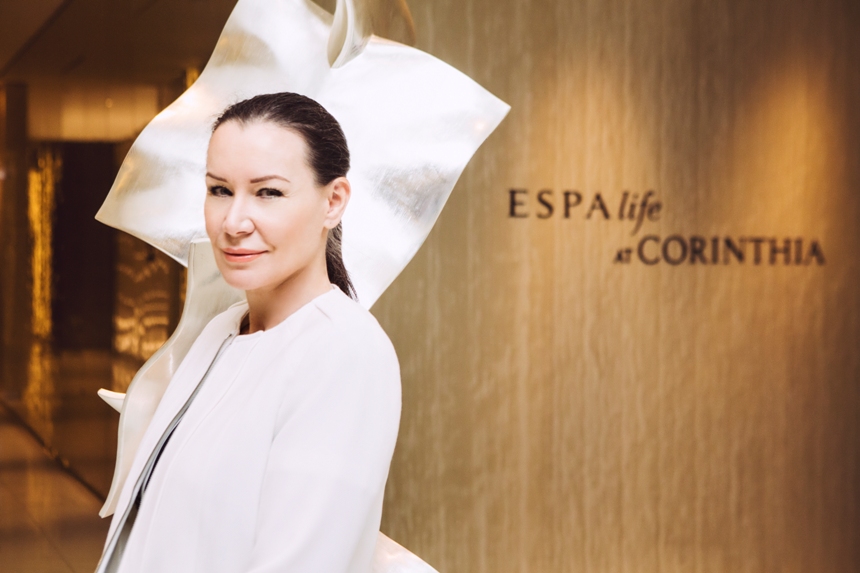 ESPA Life at Corinthia Hotel London
Our most recent visit to the coolest city in the world, a.k.a. London, was so hectic and breezy that we were surprised and even a tad disappointed that it was over so soon! Fortunately, we made sure to visit one of the most blissful and relaxing luxury wellness spots in town: ESPA Life. Housed in the sumptuous Corinthia Hotel London, ESPA Life is – unsurprisingly – one of the world's most renowned SPAs. After a delectable visit to the premises, we had a delightful one-on-one with super talented Nicola Roche, Director of ESPA Life since 2013. Nicola has more than two decades of experience in the SPA industry, so we were very excited to talk to her!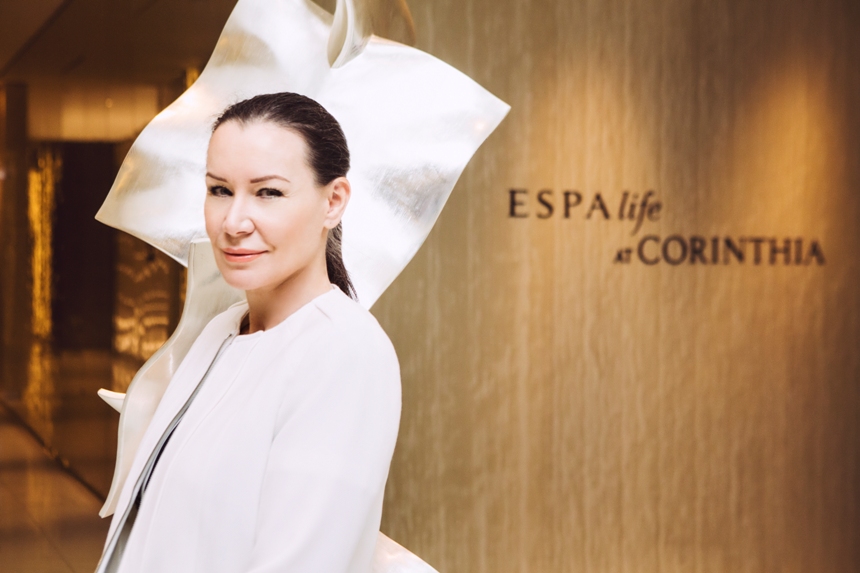 I've always had an interest in health, wellness and alternative therapies, which I initially pursued during my free time while I worked as a graphic designer. Eventually, I made the life-changing decision to follow my passion and relocated to Thailand, where I was lucky enough to train at the world-renowned Chiva-Som Academy. While I was there I also studied Ayurveda under the auspicious Suchada Marawa. Afterwards, I combined my skills as a graphic designer with my passion for SPAs and became a SPA conceptualizer.
It is precisely that combination of passion and professional knowledge which has earned Nicola her much deserved extraordinary reputation as a SPA opener for international brands. ESPA Life has revolutionized the so-called SPA experience by integrating wellness, a holistic approach, fitness, and beauty treatments as a comprehensive SPA experience. The key word here is, of course, 'holistic'. We asked Nicola: how is a holistic SPA experience different from the regular one? Her answer: We believe in a commitment to lifestyle; our signature Wellness Programmes are the perfect example of our holistic philosophy.
Indeed, ESPA Life's most coveted services are the Wellness Programmes; perfect for those seeking an innovative and luxurious SPA experience. The Wellness Programmes pair the benefits of a relaxing SPA experience with complementary and alternative medical services. These services cultivate the most integrated, personalized and sophisticated experience for the client. Two of ESPA Life's most unrivaled signature services are the Bamboo Joint Release Treatment – equally relaxing and therapeutic – and The Sleep Programme, which has helped clients manage stress and insomnia.
Helping people de-compress and relax in style? Sounds like a very demanding, but also highly rewarding job! The most rewarding aspect of my job is that I'm able to create memorable, life-changing experiences for each client. I'm personally involved with each guest or client who books one of ESPA Life's Programmes – this means that, in a way, I'm invested in their journey. Witnessing how a person becomes healthier, emotionally and physically, is extremely fulfilling and gratifying.
In fact, one of Nicola's fondest memories as Director of ESPA Life is when Michelle Porter prepared herself at ESPA Life for her intensive clipper round in the World Yacht Race. She worked with our personal training team in our state-of-the-art gym, which prepared her mentally and physically for this life achievement. It was such an honor to work with Michelle and to assist with the preparation of her mind, body, and spirit.
We also wondered about other experiences we only read about in magazines or watch in romantic comedies: those grand, romantic gestures that take place in luxurious, otherworldly scenarios such as ESPA Life. When we posed this question to Nicola, she subtly smiled and told us about an elaborate proposal that the staff of ESPA Life executed in the Private SPA Suite. We filled the suite with candles everywhere; placed big bouquets of roses and strewn the floor with rose petals. The groom-to-be got down on one knee when his then girlfriend entered the suite; of course, she said yes! They celebrated with champagne and fresh fruit. What a romantic and memorable way to begin the next chapter of your life with someone!
We couldn't agree more, Nicola! Thanks so much for talking to us, we'll be back soon to try all these treatments. It's a tough job, but somebody has to do it!