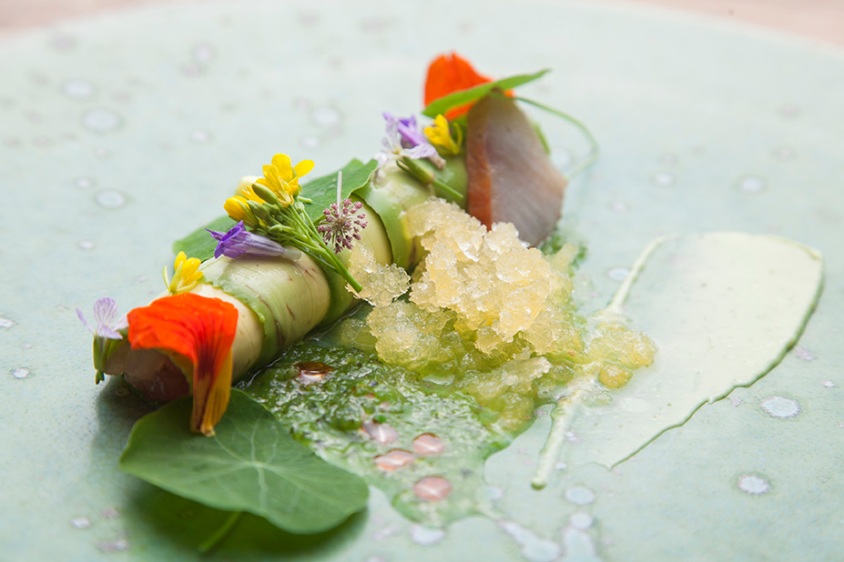 Chef Matteo Salas' Culinary Alchemy at Āperi Restaurant in San Miguel de Allende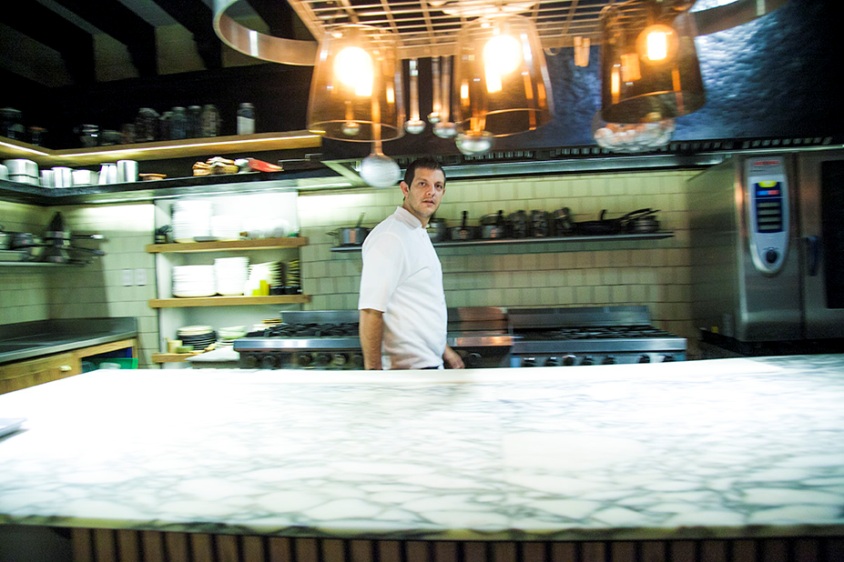 Āperi is a dream come true for me; I'm putting all my passion in the kitchen, because I see cooking as a way to transmit pleasure through a unique experience. The cuisine at Āperi is simple and complicated at the same time, it's both provocative and comforting.
There is no way a person who has a meal at Āperi leaves the restaurant without having undergone a transformation; an epiphany of the senses which digs deep into our souls, beginning at the palate and traveling through the taste buds, all the way to the memory and pleasure centers of the brain. Āperi has been the best kept secret in San Miguel de Allende for a while now…but that is definitely changing at a fast pace. Housed at Dos Casas Hotel Boutique & SPA (the first design boutique hotel in the city), Āperi is now the playground where Chef Matteo Salas works his magic.
Chef Salas was born in Milán, Italy to a Mexican father and an Italian mother. The fact that Āperi is located in Dos Casas Hotel Boutique & SPA is a huge honor; because I have the same enthusiasm for design as I have for gastronomy: both of my parents are designers, and design is a passion I grew up with, in addition for my love for gastronomy, he says. Indeed, Chef Salas' passion for food began at home. The pleasure of eating well was passed on to me by my parents, through a mixture of European and Mexican food. Having the privilege to travel with them and with my brother when we were kids gave us the opportunity to know many flavors and products that were thus imprinted on us, to this day. After tasting Chef Salas' culinary creations – a delectable and stunningly presented avocado-tuna roll with wild flowers, citrus granite and freshly roasted tomatillo sauce; a savory and insuperable risotto featuring mushrooms from the sierra of Guanajuato, pork belly, and porcini oil; a mischievous and photogenic chile stuffed with chocolate and showered with a dash of sea salt, as if it were a truffle; among other joyful and most surprising dishes – it is obvious that Chef Salas puts his memory and his heart at the service of his art.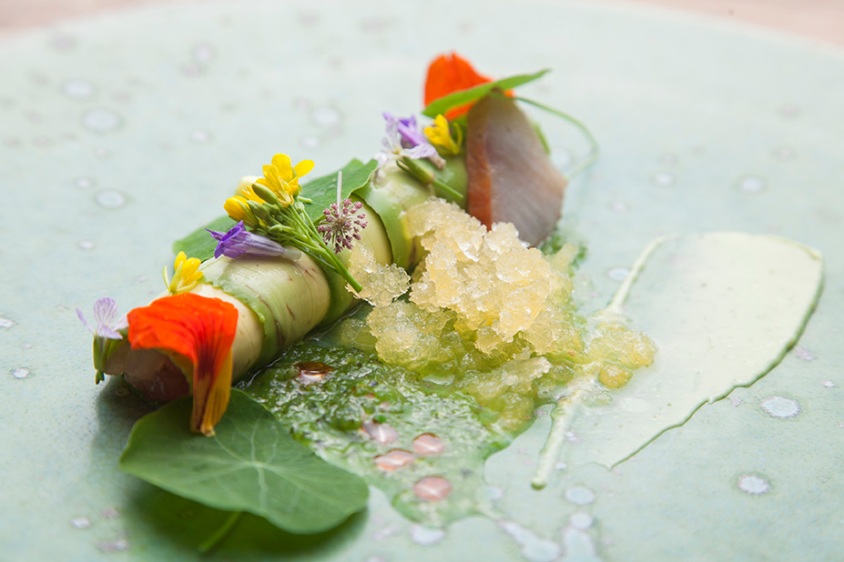 The ingredients he uses are almost always local, but one of Chef  Salas' many culinary strengths comes largely from the fact that he conceives and prepares each dish using the many techniques (many of them of European origin)  he has learned during his career.  It wasn't really until I was sixteen that I decided to embark in the adventure of French cuisine. I began my studies when I was eighteen at the Paul Bocuse Institute in Lyon, France, he told us. Classic French cuisine opened a whole world of new knowledge, products, and flavors to me; which I would have never thought existed. Before becoming a chef I have spent many hours in the kitchen, going from dish washer to kitchen assistant, to chef de partie, to sous chef…It's a long process, with no shortcuts; it is a difficult path but certainly a very beautiful one as well.
The philosophy at Āperi is to respect the product, representing local produce and the finest of Mexico, honoring it through certain techniques to highlight its assets and let it speak for itself.  It all comes down to a central approach: less is more. 
Exactly how much weight do the local ingredients have in the creation and execution of Chef Salas' dishes? San Miguel de Allende offers many high quality products; I never thought that the variety would be so vast, says Chef Salas, his eyes glittering with the excitement of a child who is discovering a new game; or perhaps that of an artist who just saw something that the rest of us don't see. My favorites are: the red corn, the xoconostle, the garambullo (the last two are the fruits of local cacti, endemic to Mexico). We're very fortunate to work with local producers and farmers who supply us with pigeons, sucking pigs, goatlings, beef, and even crawfish…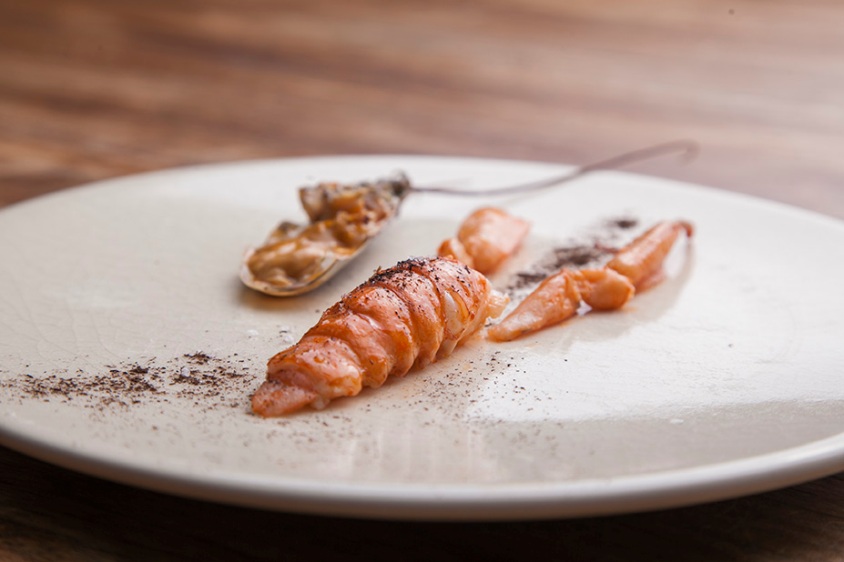 The way he uses vegetables is remarkable, to say the least: they take center stage and offer flavors that are unknown and unexpected for most of us. Vegetables fascinate me, they are so versatile and offer endless possibilities, far more than proteins; which is why we prepare them as main courses. For example: cauliflower roasted in butter, served as if it were a steak; or carrots in their own juice, prepared and presented like a stew. 
At just 30 years of age, Chef Salas has already worked at many internationally renowned restaurants, some of them with Michelin stars. Many chefs pursue the gloss and glitter of fame, and certainly many aspiring chefs wouldn't even consider leaving the big cities to pursue a more personal path. Chef Salas takes a more daring and personal approach, that relies more on imagination and passion, as well as on one of his clear priorities: family. This is the other message we perceive when we taste Chef Salas' creations: love is at the core of every bite. Having the opportunity to cook in my own style is very important for me, it's a continuous learning experience. Every day brings something new, one more challenge I take on. What I love most is that I have such a happy life in San Miguel de Allende with my son and my wife.
The tasting menu in the kitchen – known informally as 'the Chef's table' –  at Āperi should be considered a mandatory stop for all discerning travelers and foodies who visit San Miguel De Allende. Book this experience at [email protected] or call +52.415.152.0941. 
TaleAGuest wishes to thank Chef Matteo Salas, Noemi Noto, and all the staff at Āperi;
as well as the staff and management at Dos Casas Hotel Boutique & SPA, for the support provided for the creation of this article.