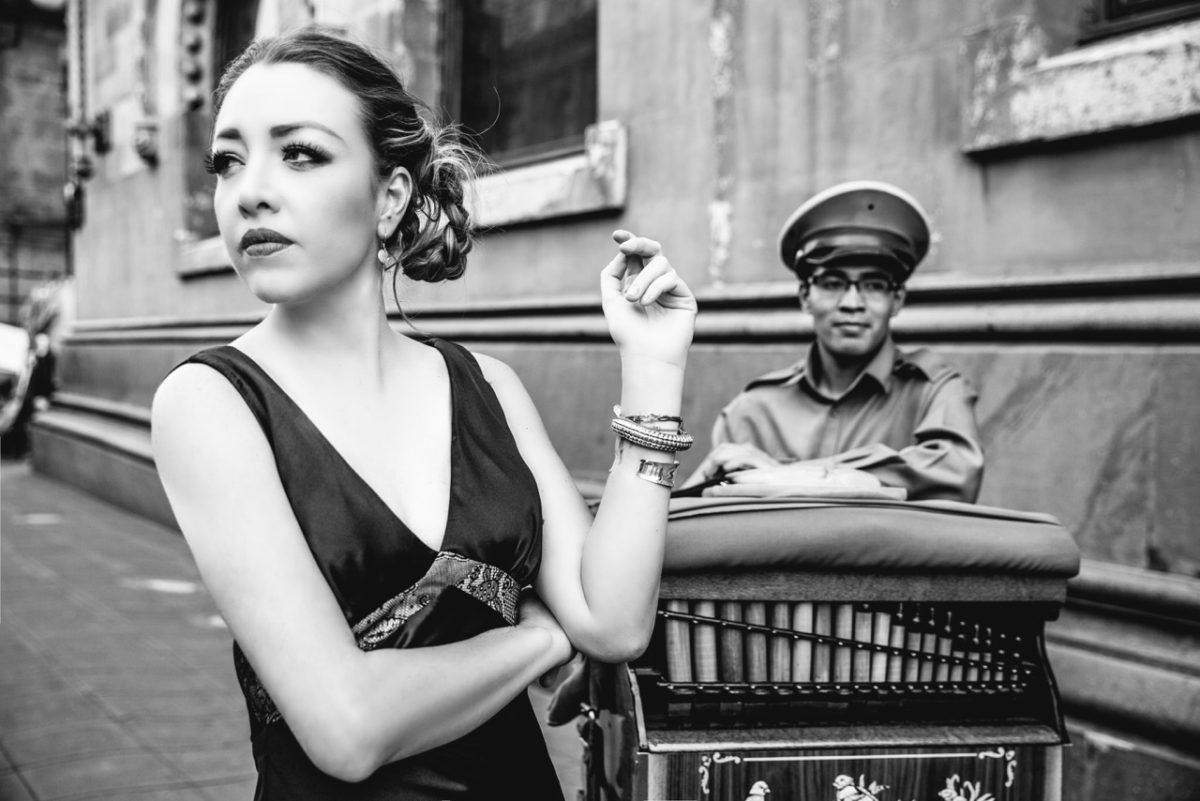 All About Ella
On a grey day in Mexico City, the wind blows newspapers down the street.  Imposing buildings tower over bustling sidewalks, reminding passersby of bygone days of grandeur. But old Hollywood glamour is still alive and well if you know where to find it.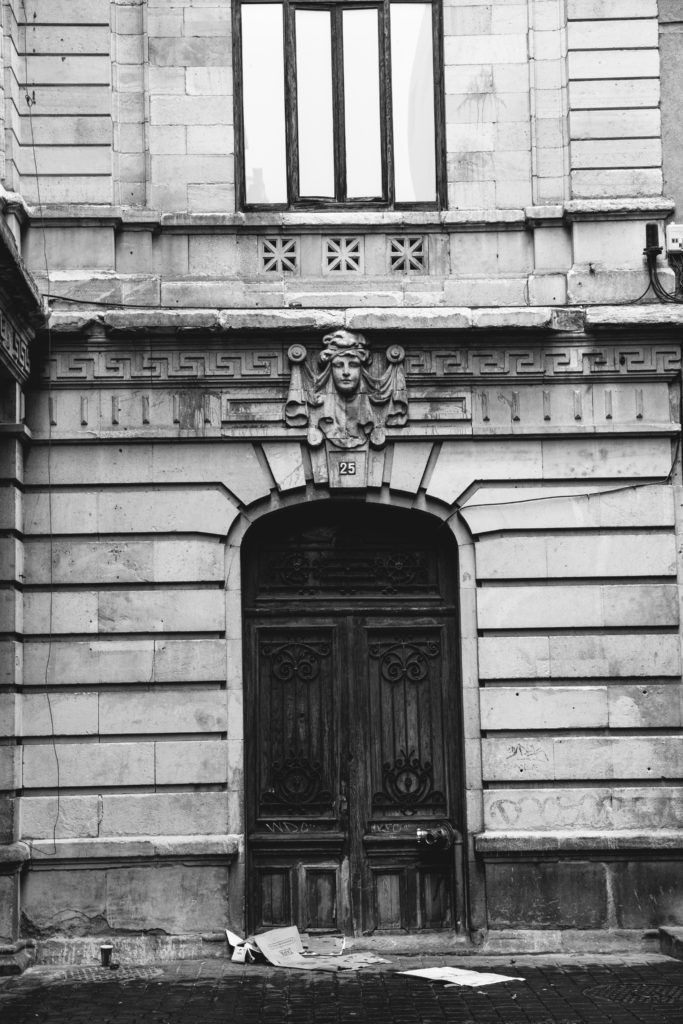 Wandering the streets, the camera closes in on flawless Ella, gazing through the rain at Mexico City's  historical centre. The wistful beauty stares into the distance, dreaming of the romance she'll bring to the set.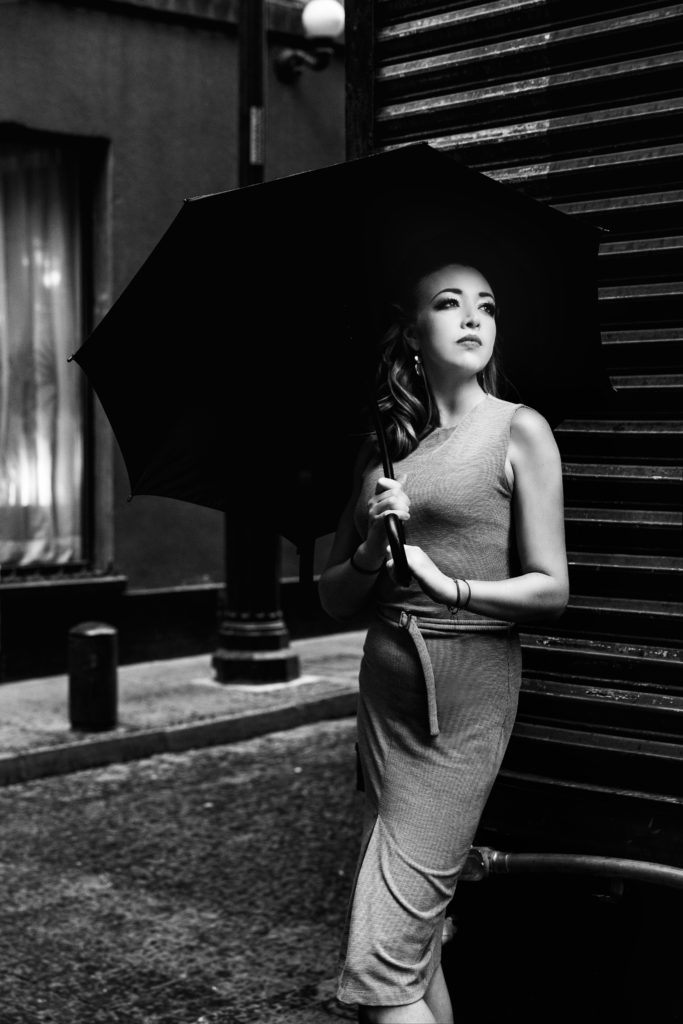 But hello! This beauty can't spend the afternoon pining. The cameras need to roll. Suddenly, the sky clears, and bright blue shines through the dissipating clouds. Oh! Ice cream on the set? Ella is picture perfect!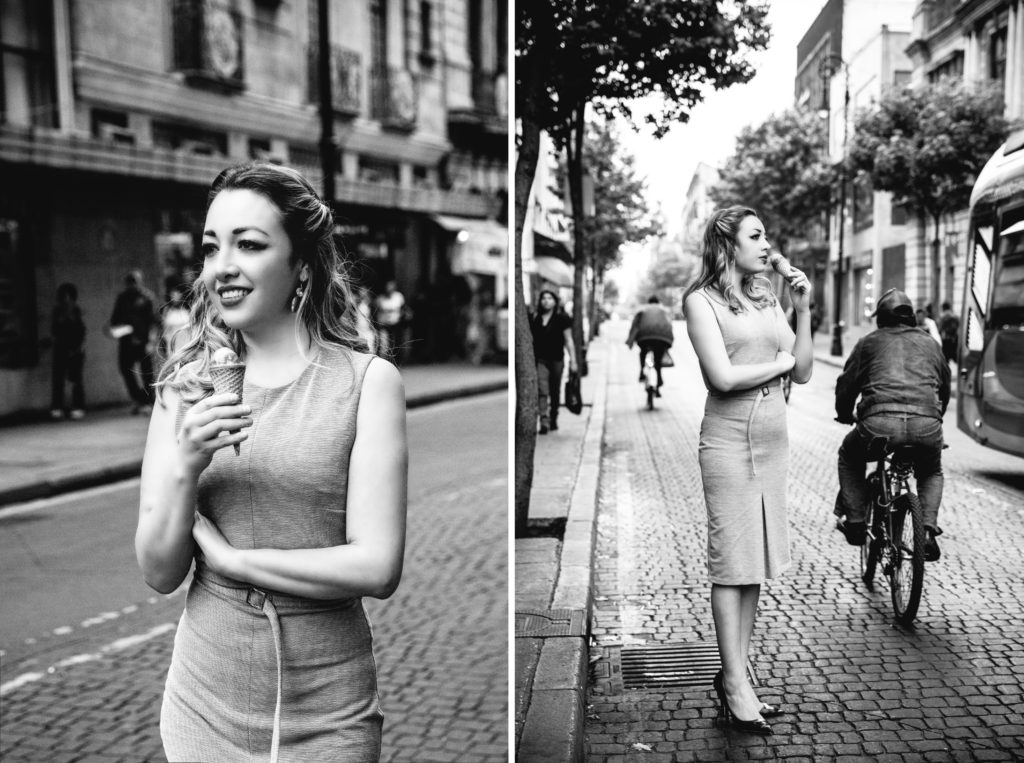 A stroll through the glistening cobblestone roads, wet from the rain, is exactly what Ella needs to get inspired. Smiling and relaxed, this star is ready to shine!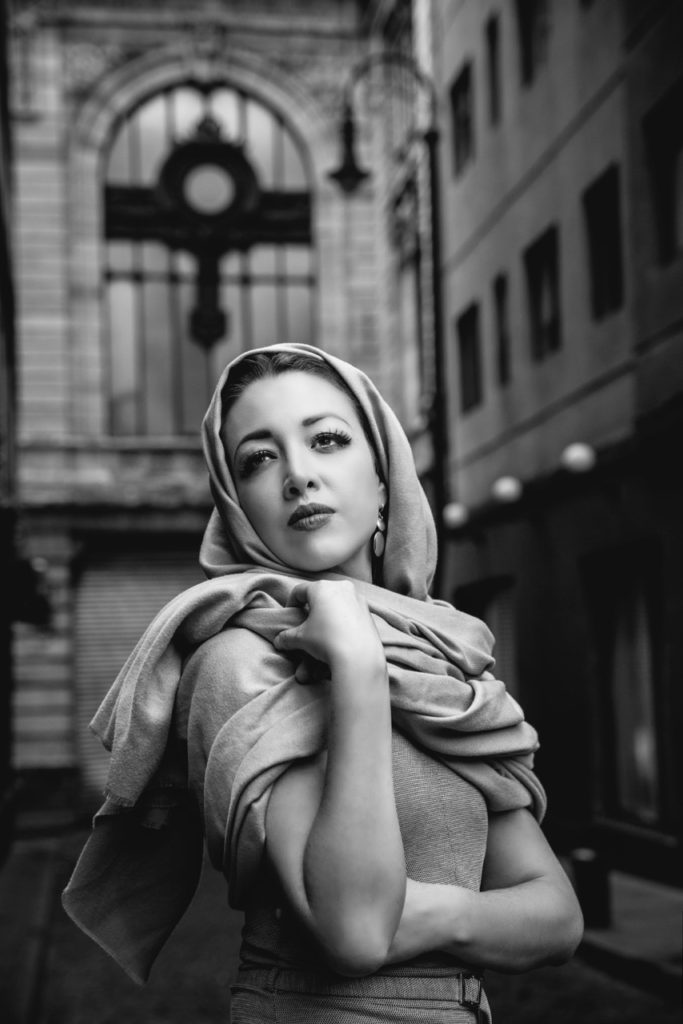 Wow! People walking by stop and look, enchanted. But for Ella, it's just a casual walk. The cameras fade into the background as she comes to life, illuminated by the light cascading between the buildings.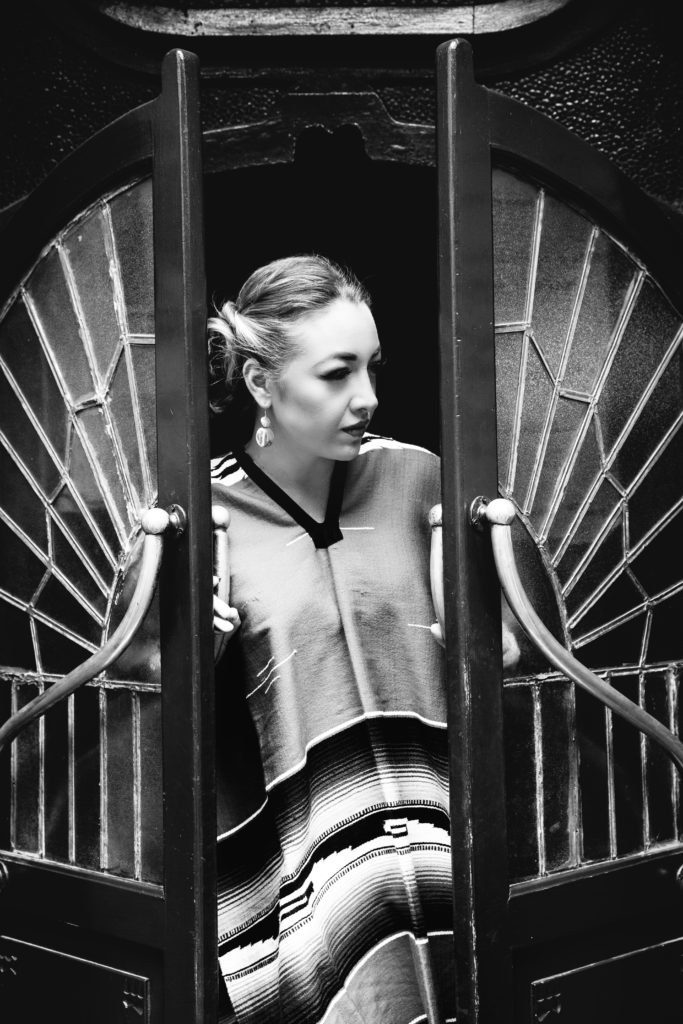 Pushing open the cantina doors, it's time for a costume change! Looking magnificently Mexicana in her braids and poncho, Ella is ready for her next scene.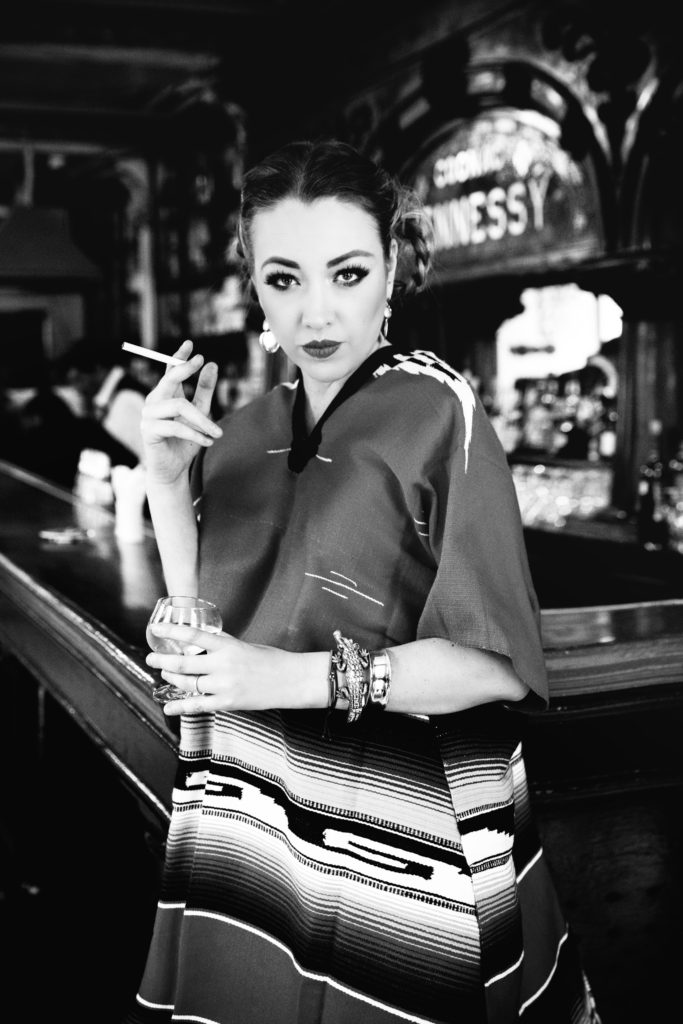 Lights, camera, action! Her gorgeous gaze slays. Cigarette and mezcal in hand, this rockstar is unstoppable. "I'm ready for my close up," Ella says.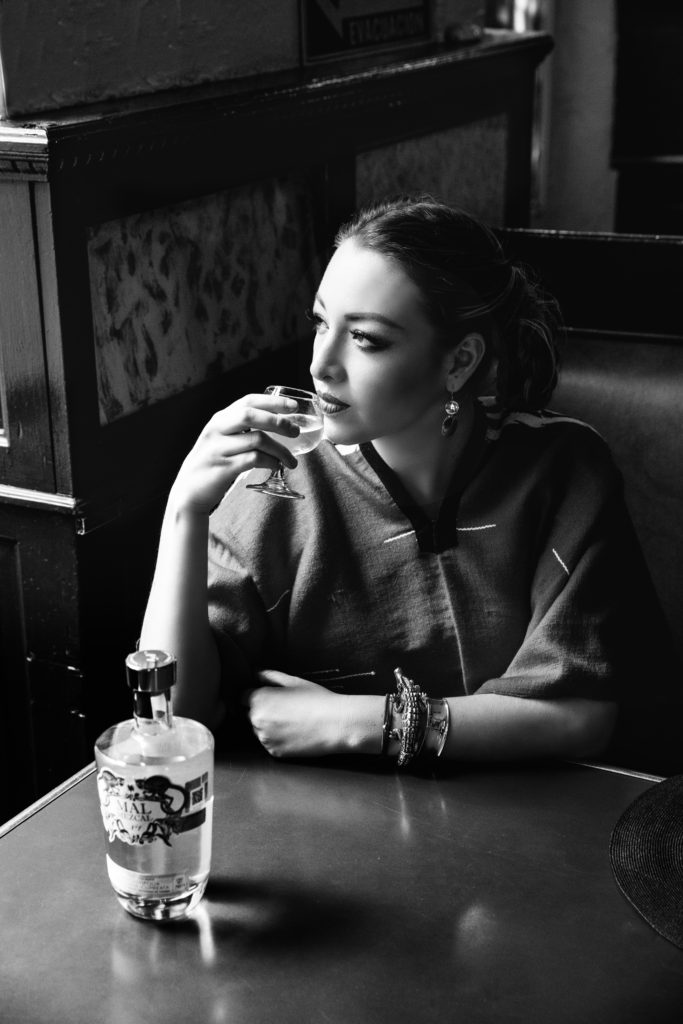 A high-end mezcal and the fading daylight of a perfect afternoon, Ella celebrates a job well-done. With this divine diva in the spotlight,  filming is a dream.